Every movie lover has a personal list of movies to watch before you die. There's classics, indies, and legendary films. Basically, you should add these 101 films to your list!
Any film fanatic knows that there are some movies everyone should watch at least once.
If you haven't watched every film you've ever had recommended to you, I totally understand it. There just isn't enough time to watch everything that gets thrown at us! However, At some point in our lives, we just need to watch certain films.
To add, I personally had to control myself because I would have listed all Disney movies. So, if you love Disney movies – you can checkout this Special Edition Collection List of 25 Disney Movies.
RELATED: 35 Shows You Should Already Be Binge-watching
Why is watching iconic movies so important?
They're referenced in pop culture more than we realize.
To get a taste for good film!
Good movies will expand your horizons and possibly teach you a few things.
To join in on the excitement of remakes, continuations, and inside jokes!
100 Movies To Watch Before You Die
These movies are either classics, made history in some way, or they're just well-loved. As you'll notice, They cover many genres, and while some are great for the whole family, others should be watched without your kids.
FREEBIE: Download your 101 Movies To Watch Before You Die CHECKLIST
To add, some of these films come with trigger warnings. However, you should read more into each film to see if it's right for you (or your family). Basically, don't let the trigger warning discourage you!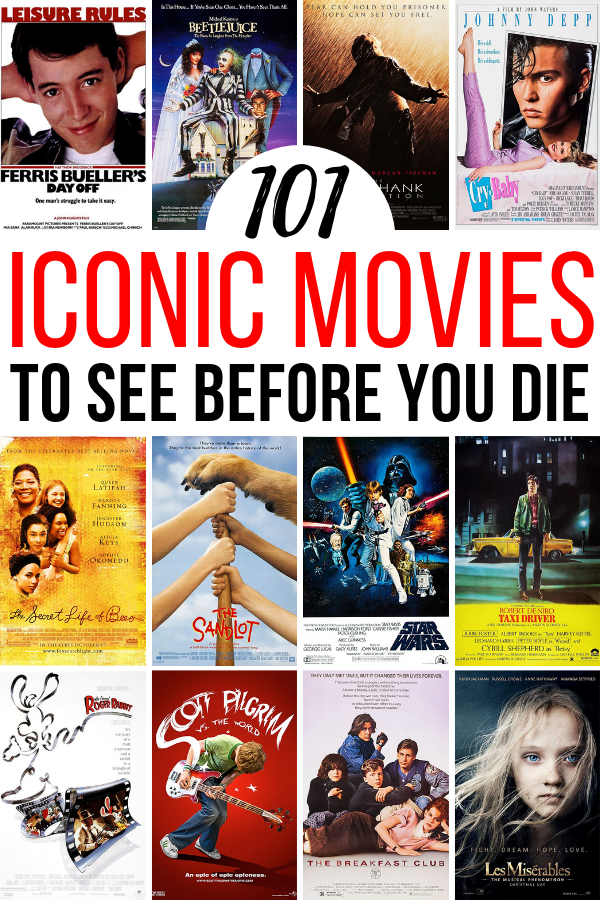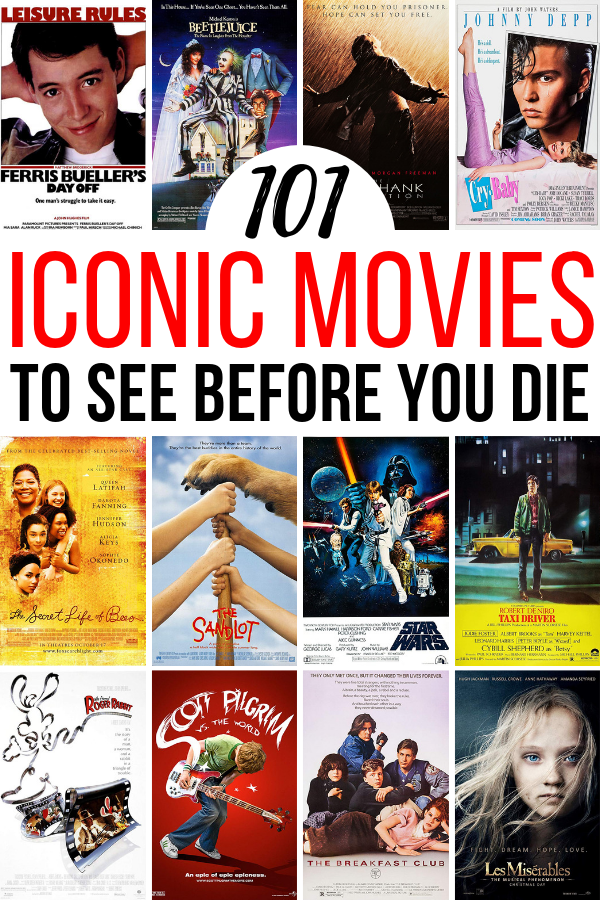 GET THIS FULL LIST OF MOVIES ON AMAZON
Most importantly, come back here to answer this: How many have you already seen?
The Matrix (1999) (well-loved, but can be difficult to follow. Watch it with someone who's seen it before!)
Mean Girls (2004) (well on its way to becoming a classic)
Avatar (2009) (known for its phenomenal special effects)
Pulp Fiction (1994) (trigger warning: drug overdose)
Scarface (1983) (trigger warning: drugs and violence)
Home Alone (1990)
The Wizard of Oz (1939) (the first film to be presented in color in theaters!)
Forrest Gump (1994)
Big Fish (2003)
Willy Wonka & the Chocolate Factory (1971) (the original film with Gene Wilder)
Citizen Kane (1942)
The Godfather (1972)
Boyz n the Hood (1991) (trigger warning: violence)
The Shawshank Redemption (1994)
Schindler's List (1993) (trigger warning: Holocaust)
The Shining (1960) (trigger warning: violence)
E.T. the Extra-Terrestrial (1982)
Saving Private Ryan (1998) (trigger warning: war violence)
Goodfellas (1990)
Back to the Future (1985)
Indiana Jones: Raiders of the Lost Ark (1981) (the first film in the beloved series)
The Sixth Sense (1999)
The Silence of the Lambs (1991) (trigger warning: violence)
Fight Club (1999)
A Beautiful Mind (2001)
Patch Adams (1998)
Dead Poets Society (1989)
Good Will Hunting (1997)
Beetlejuice (1988)
Die Hard (1988)
Boys Don't Cry (1999) (trigger warning: sexual violence, prejudice)
Jurassic Park (1993) (the original film)
The Da Vinci Code (2005)
The Terminator (1984)
Rocky (1976)
Elf (2003) (a personal classic)
Metropolis (1927) (fun fact: this was the most expensive German film to date, and it shows)
Ferris Bueller's Day Off (1986)
American Beauty (1999) (trigger warning: sexual situations)
Dirty Dancing (1997)
Footloose (1984)
Grease (1978) (the original film)
Cry-Baby (1990)
Catch Me If You Can (2002)
Mission: Impossible (1996)
Harry Potter and the Sorcerer's Stone (2001)
A Christmas Story (1983)
The Pursuit of Happyness (2006)
The Rocky Horror Picture Show (1975) (sexual themes)
The Day the Earth Stood Still (1951)
Dr. Strangelove or How I Learned to Stop Worrying and Love the Bomb (1964)
Airplane! (1980) (crude humor)
Snakes on a Plane (2006)
The Room (2003) (a cult classic because of how poorly made it is)
A Streetcar Named Desire (1951)
The Great Gatsby (1949) (the original film)
Titanic (1997) (a real tear jerker!)
Ocean's Eleven (2001)
Life of Pi (2012)
Les Misérables (2012)
The Ten Commandments (1956) (this movie is long!)
Full Metal Jacket (1987) (trigger warning: war violence)
The Nightmare Before Christmas (1993)
Sweeney Todd: The Demon Barber of Fleet Street (2007) (trigger warning: graphic violence)
The Fast and the Furious (2001) (first film in the beloved series)
The Secret Life of Bees (2008) (racial undertone)
Singin' in the Rain (1952)
Breakfast at Tiffany's (1961)
The Goonies (1985)
Monty Python and the Holy Grail (1975)
Jaws (1975) (trigger warning: blood and gore)
National Lampoon's Animal House (1978) (a classic college movie!)
American Pie (1999) (sexual themes)
Scott Pilgrim vs the World (2010)
Pretty Woman (1990) (sexual themes)
School of Rock (2003) (crude humor, but it's Jack Black, so what else should we expect?)
Miracle on 34th Street (1947) (not to be confused with the documentary, Miracle on 42nd Street)
Coming to America (1988)
Anchorman: The Legend of Ron Burgundy (2004) (crude humor)
When Harry Met Sally… (1989) (sexual themes/scenes)
The Lion King (1994) (the original film)
Dracula (1931) (typical vampire violence)
Get Out (2017) (trigger warning: graphic violence)
The Texas Chainsaw Massacre (1974) (trigger warning: violence, blood, gore)
A Clockwork Orange (1971) (trigger warning: very graphic rape scene right from the start. If you can get through the rape and violence that this vital to this film's plot line, it raises some thought-provoking questions about morality)
King Kong (1933)
Star Wars Episode IV: A New Hope (1977) (watch this one before the others!)
The Dark Knight (2008)
Enter the Dragon (1973) (a Bruce Lee classic!)
Sunset Boulevard (1950) (the last line in the film is iconic!)
It's a Wonderful Life (1946) (wholesome, will make you go hug your family afterwards)
Casablanca (1942) (an underrated film with an incredibly important message)
The Green Mile (1999) (violence, blood, gore)
The Big Lebowski (1998)
Blade Runner (1982)
Who Framed Roger Rabbit (1988)
The Breakfast Club (1985)
The Sandlot (1993) (a summer classic!)
Toy Story (1995) (where it all began)
Taxi Driver (1976) (you've heard the film quoted before; you just haven't realized it yet)
The Notebook (2004) (the greatest love story of all time – in my opinion)
You don't have to be a movie geek to enjoy these masterpieces. So, the next time you're stuck inside on a rainy day, hop onto Netflix, Hulu, or Amazon and pick a film to familiarize yourself with.
In addition, let's give a shoutout to Robin Williams and all the lovely movies he created. He is truly missed.
Finally, be sure to add all of the Book to Movie Adaptions coming in 2019 to your watch list!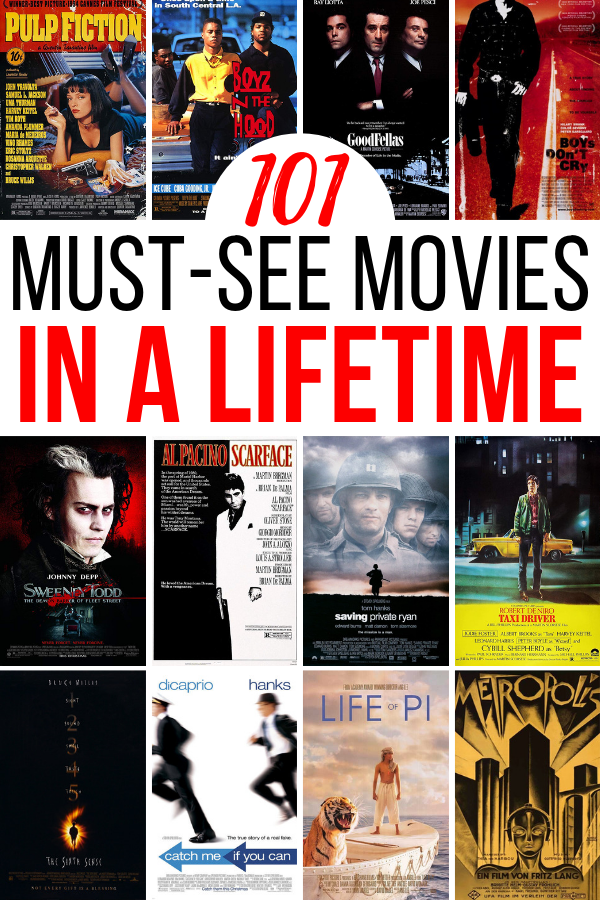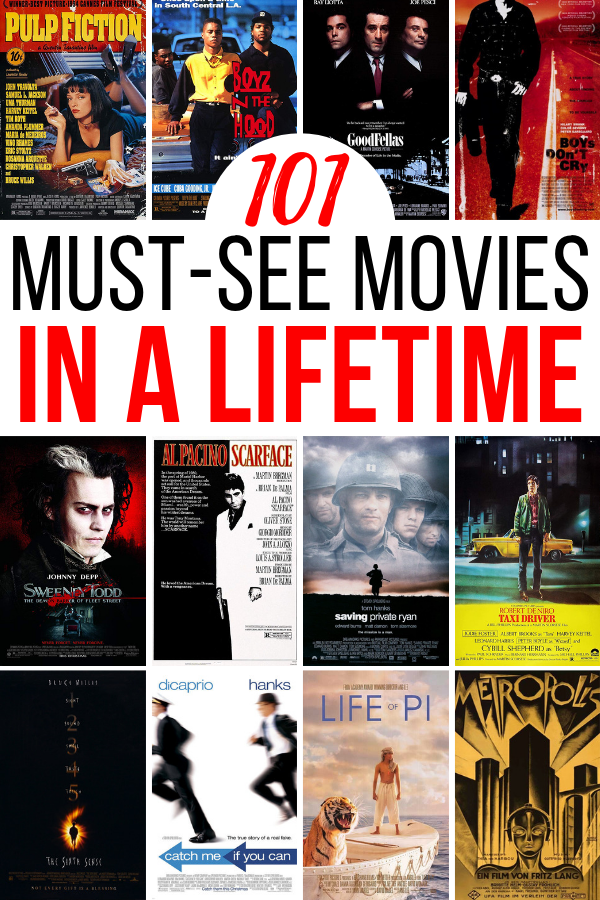 You never know which movies will become your new favorites.
What's on your list of movies to watch before you die?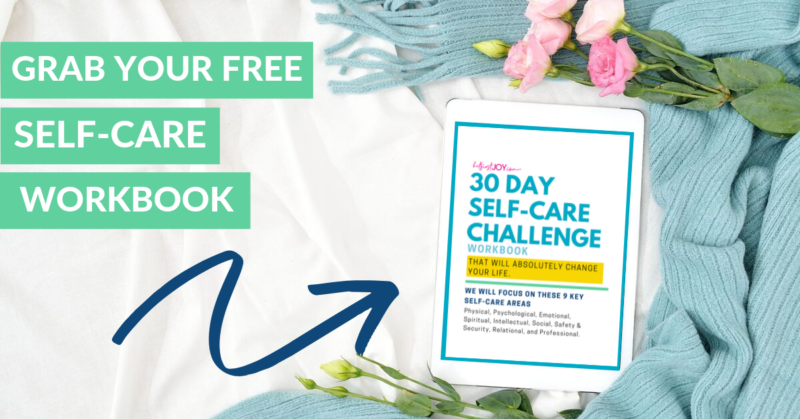 DISCLOSURE
As an Amazon Associate I earn from qualifying purchases. This post may contain affiliate links and/or promotional products, all opinions expressed are that of But First, Joy only. Read my full disclosure.