These are the best Disney+ Lady and The Tramp Movie Quotes from the 2019 live-action film. These quotes will make you laugh, cry, and feel all of the things.
I had the pleasure of watching Lady and The Tramp on Disney+ in advance of the Disney+ launch, coming November 12th. As always, I'm bringing you the best Lady and The Tramp quotes from the new live-action movie.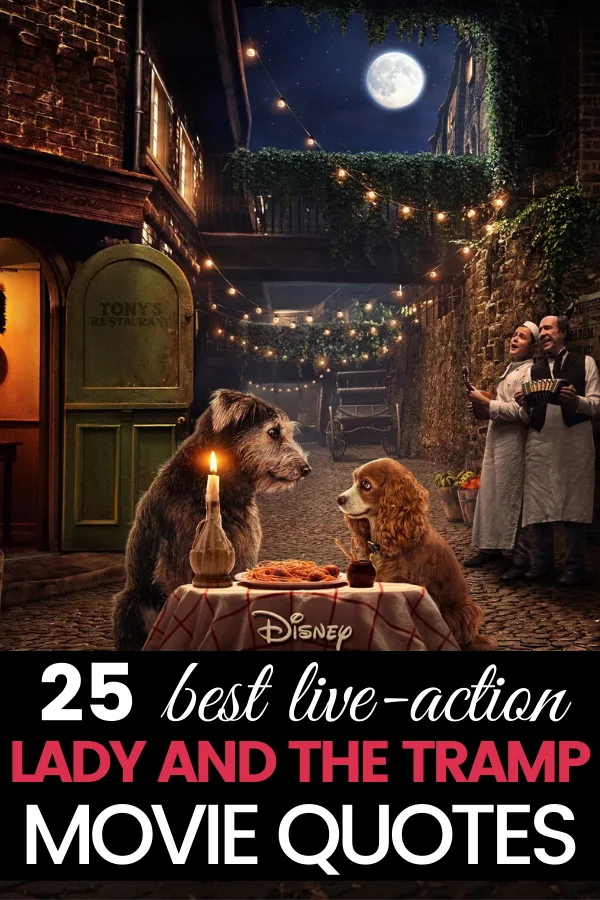 Be sure to rewatch the original by grabbing the DVD on Amazon!
I was really anticipating this particular release because it takes place in Savannah, GA. If you know anything about me, it's that Savannah has a special place in my heart because it's where my husband proposed to me.
As you may remember, Lady and The Tramp is one of the feature films launching with Disney's streaming service, so you'll have the joy of tuning in right away!
More about 2019 Lady and The Tramp Live-Action
2019's Lady and The Tramp is not only a love story, it's a story of hope, faith, and family. When Jim Dear and Darling welcome a new member of the family, Lady feels very left out.
In fact, her upper class life is thrown for a loop, landing her on the streets of Savannah where she meets none other than the TRAMP!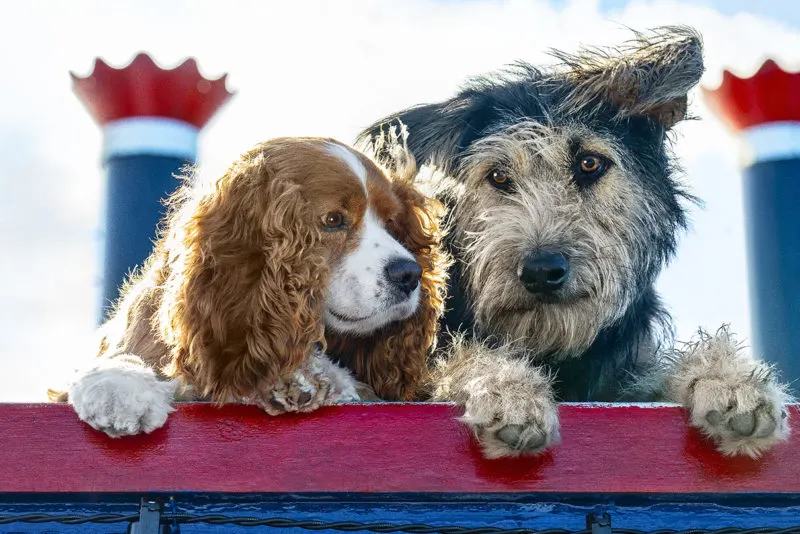 Lady and Tramp go on adventures, eat the famous pasta, and have a whirlwind romance with one another. Tramp even teaches Lady how to howl properly.
This feel good Disney+ film will definitely bring tears to your eyes and warmth to your heart. These beloved characters come to life in the best possible way, leaving audiences overwhelmed with happiness!
Best Disney+ Lady and The Tramp Move Quotes
That brings me to the best Disney+ Lady and The Tramp quotes. These are the quotes that you'll want to use in your Instagram captions or recite when talking about this heartfelt movie.
1. "She's the perfect little lady." – Darling
2. "Another perfect day, better get them up!" – Lady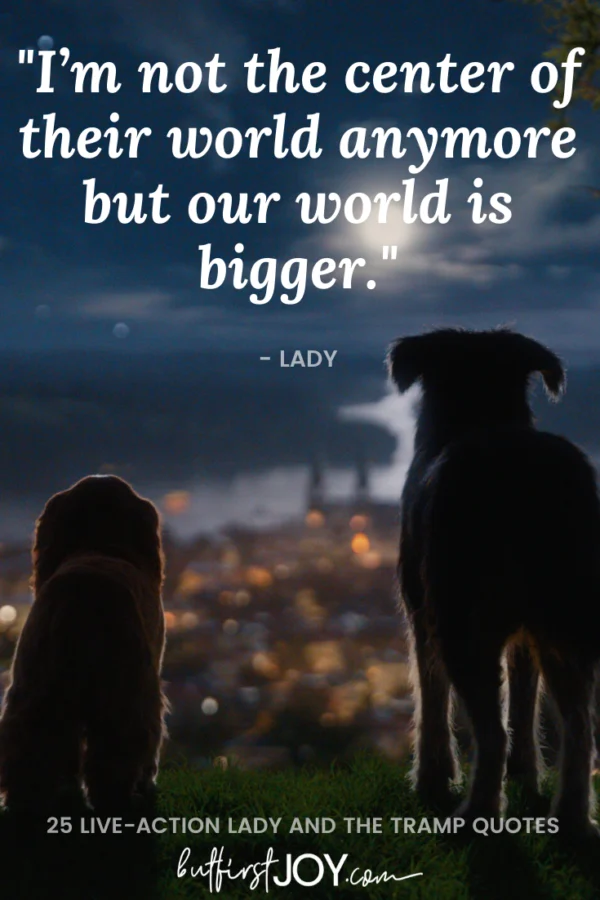 3. "You've got incontinence from your mouth!" – Jock to Trusty
4. "I'd feel bad if I want so hungry." – Tramp
5. "I'm free to be myself and by by myself." – Tramp
6. "Bad dog? What did I do wrong?" – Lady when she's barking too loud and gets kicked out of the house.
7. "You're about to be replaced." – Tramp to Lady after the baby comes
8. "People are not loyal and the sooner you start looking out for yourself, and only yourself, the better." – Tramp to Lady
9. "Replaced by a baby? It makes no sense! Can a baby provide him and Darling with a sense of wholeness and a reason to live?" – Lady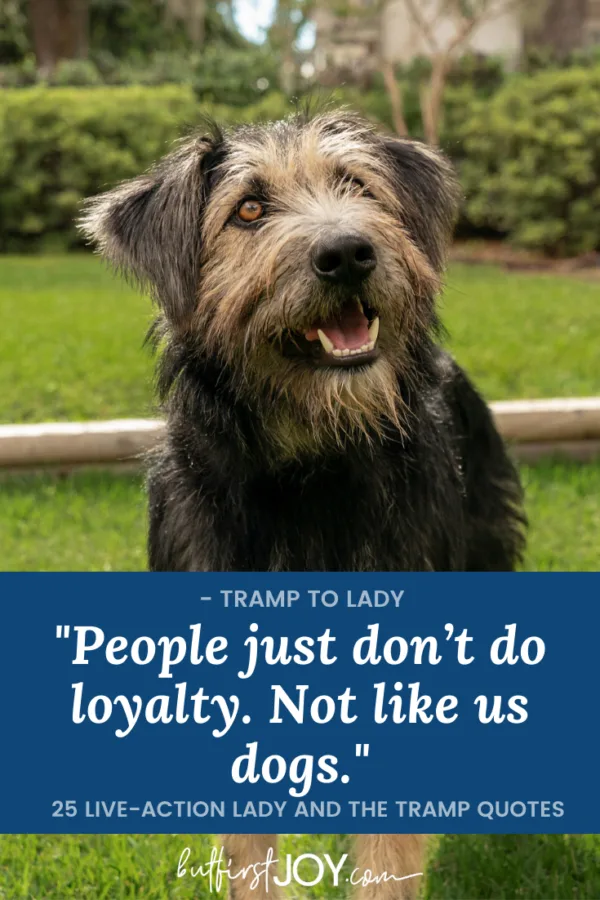 10. "When the baby moves in the dog moves out." – Tramp
11. "Maybe I was wrong about you!" – Tramp to Lady
12. "I'm free to be whoever I want to be!" – Tramp about being a street dog
13. "I'm not so sure I still have a home to get back to" – Lady
14. "Dogs don't talk." – Italian restaurant server
"Well, he's talking to me." – Italian restaurant boss
15 "I've never howled before". – Lady
"You've just gotta reach down deep and find that inner wolf inside you." – Trump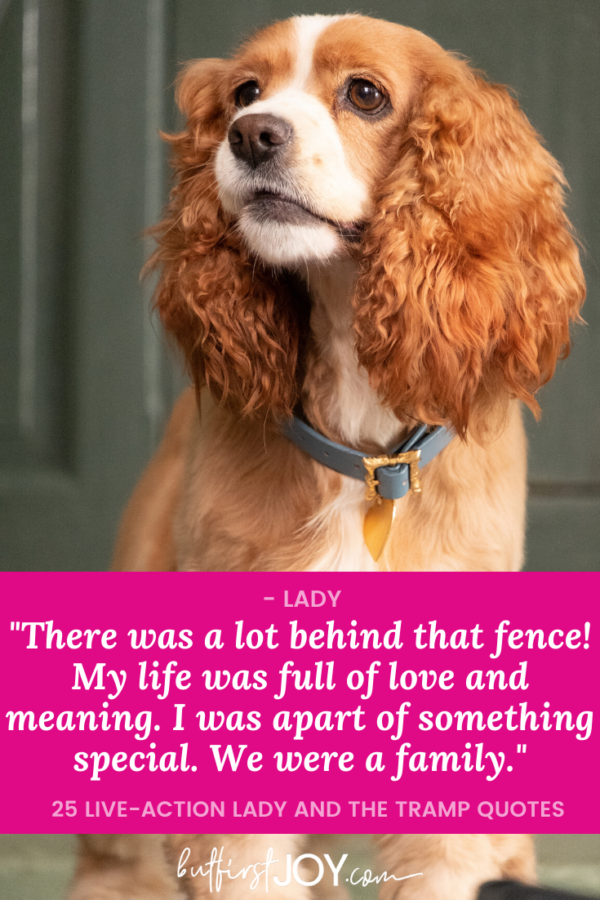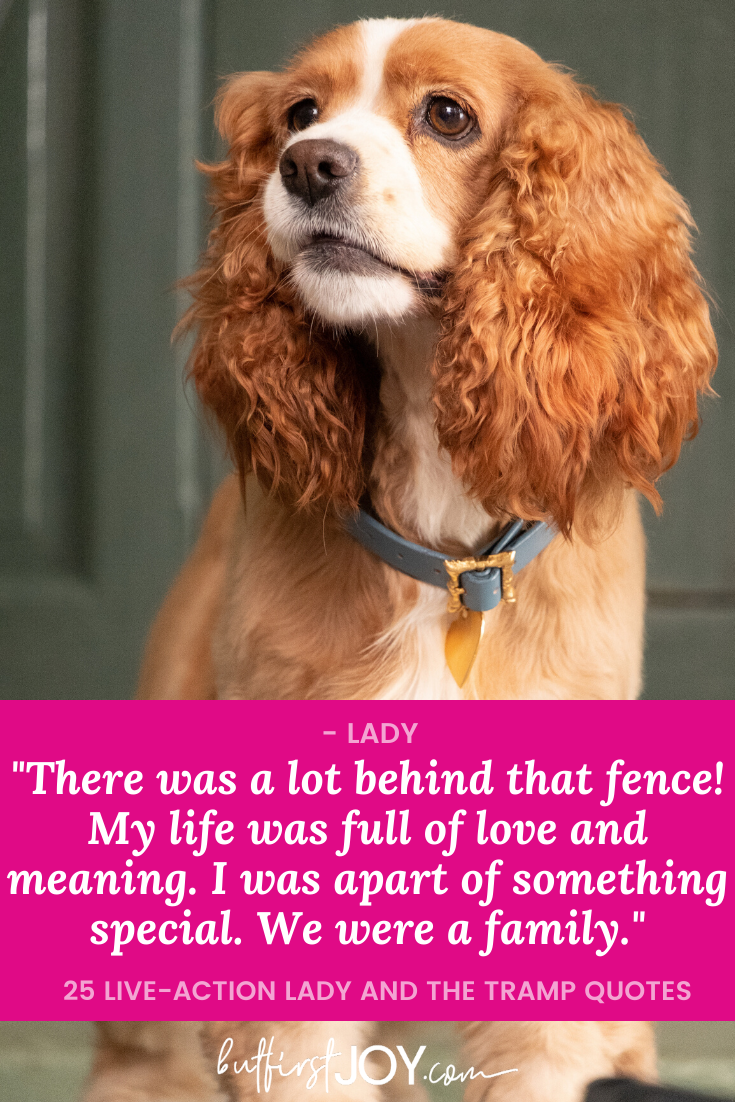 16. "There was a lot behind that fence! My life was full of love and meaning. I was apart of something special. We were a family." – Lady
17. "I had a home and a family. I had it all. They loved me and I loved them. And then, one day, it all changed. I waited in that spot all day and all night." – Tramp talking about his life before becoming a street dog.
18. "People just don't do loyalty. Not like us dogs." – Tramp
19. "We're not a family without you." – Darling to Lady
20. "I'm not the center of their world anymore but our world is bigger." – Lady
21. "You know, street dogs are just like us. They just aren't lucky enough to have homes. That's all." – Lady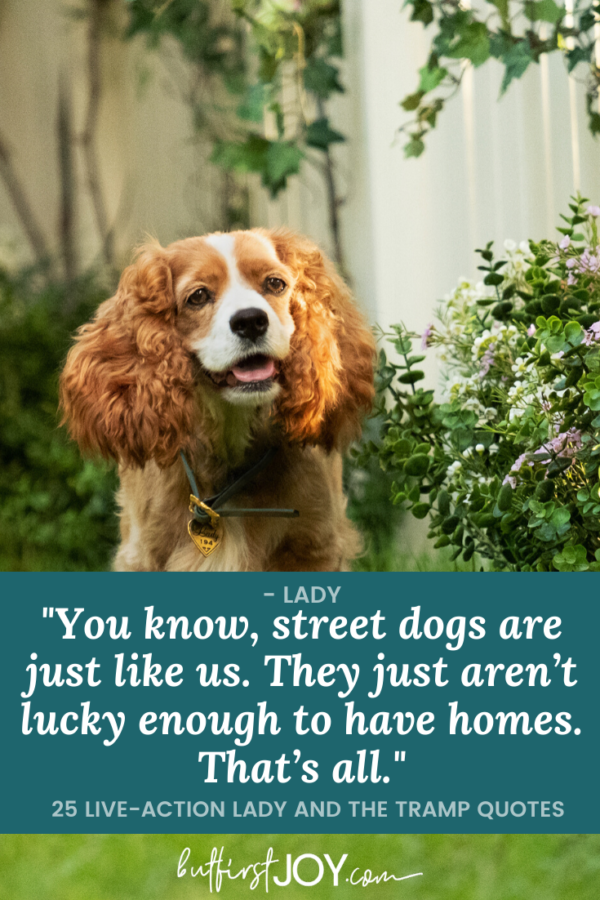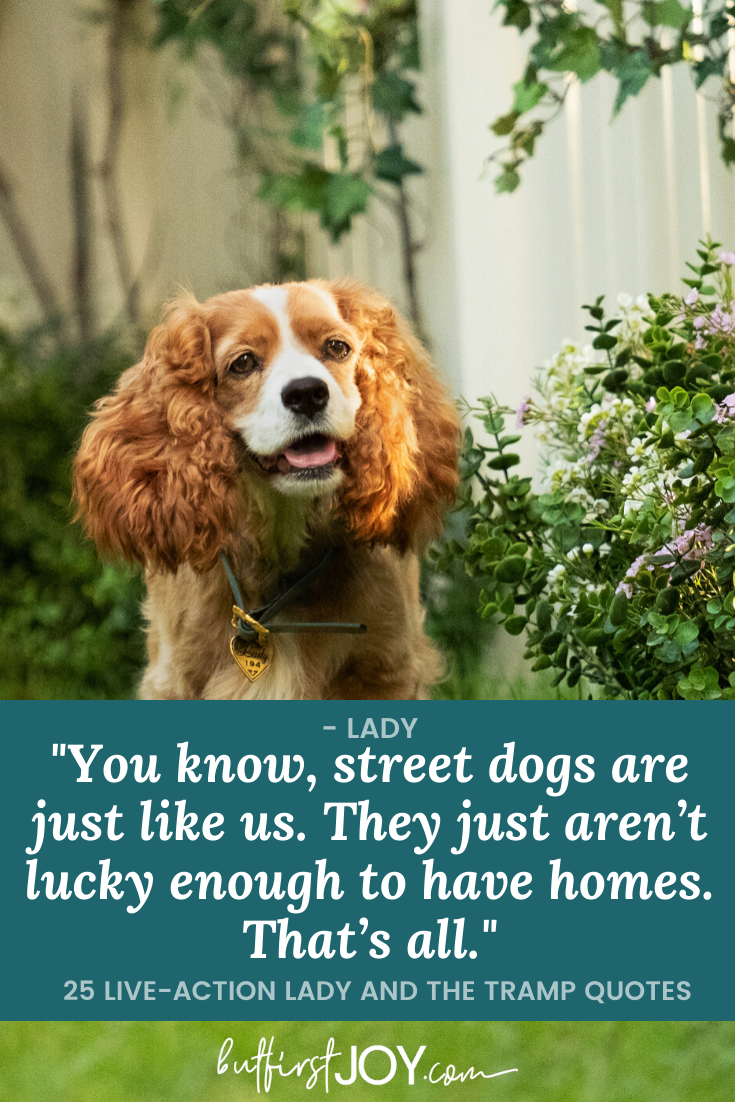 22. "I may be small but I am mighty!" – Jock
23. "Being free without you there, that's just being alone." – Tramp to Lady
24. "Well, you'll always be the Tramp to me." – Lady to Tramp
25. "It kind of feels like home." – Tramp
See Lady and The Tramp on Disney+ November 12th
In Disney+'s "Lady and the Tramp," a timeless re-telling of the 1955 animated classic, a pampered house dog and a tough but lovable stray embark on an unexpected adventure and, despite their differences, grow closer and come to understand the value of home.