Being the mystery it is, these Knives Out quotes weren't easy to come by. However, if you're a fan of the film, you'll appreciate every single one.
Every time I see a Knives Out trailer, I'm sucked into it. I can't help but to be interested in a film that stars the great actors Jamie Lee Curtis, Daniel Craig, and Chris Evans. Who could say no to that?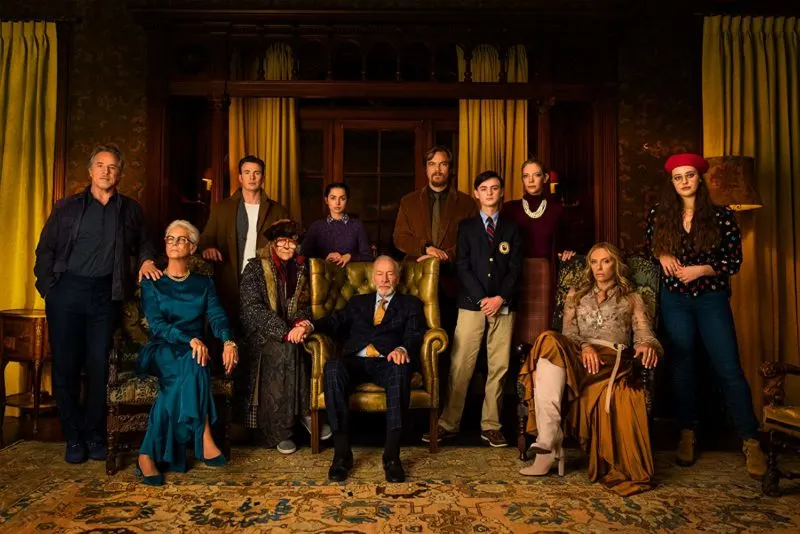 This movie, with it's PG-13 rating, is a fun film. It isn't very deep and may be predictable but it's an enjoyable one to watch with the teens or to see on a date night.
As a lover of true crime documentaries, I'm always up for a murder-mystery! It doesn't have to be non-fiction to grab my attention. Basically because I love looking for clues.
Apparently I'm not the only one because this film is rated 97% of Rotten Tomatoes so far! My friend Becky at Week99er will have her Knives Out Review up soon, too!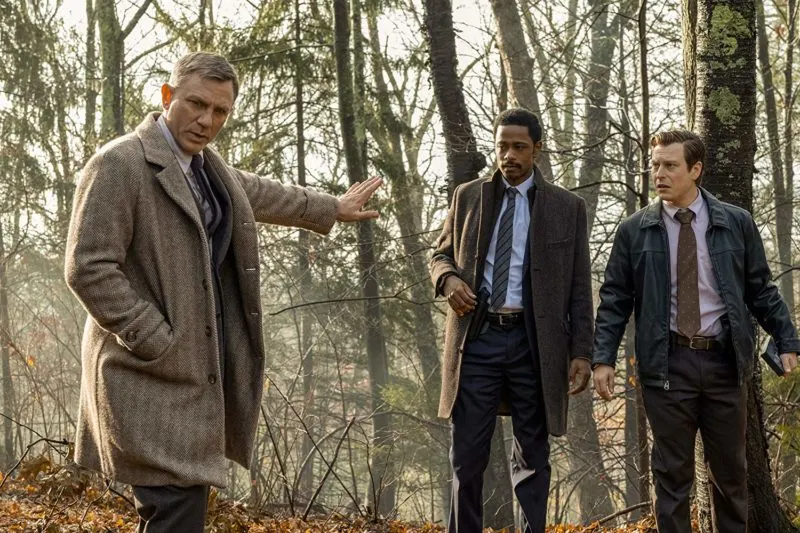 10 Mysterious Knives Out Quotes
While we wait, let's jump into the best Knives Out movie quotes. Don't worry, we aren't giving anything away so you'll still need to see the film for yourself!
1. "Look around. The guy basically lives in a clue board!" – Detective Elliot
2. "Just the thought of lying makes me puke" – Marta
3. "Harlan was cleaning house." – Benoit Blanc
4. "I'm here because someone dodged a very important question." – Benoit Blanc
"Who?" – Detective Elliot
"Me" – Benoit Blanc
5. "Physical evidence can tell a full story with a false turn!" – Benoit Blanc
6. " I cut the line on all four of them; it wasn't easy" – Harlan
7. "There is so much of me in that kid: confident, stupid, playing life like a game." – Harlan
8. "This is an efficient method of murder – I need to write this down!" – Harlan
9. "I just think of dad's games. This feels more like something he would write." – Linda Drysdale
10. "Something is afoot with this whole affair, I know it, and you do too!" – Benoit Blanc
I'm pretty sure you'll also want to bookmark my FULL MOVIE QUOTES Index for the latest and GREATEST quotes!
I hope you enjoyed these Knives Out movie quotes. Which one is your favorite?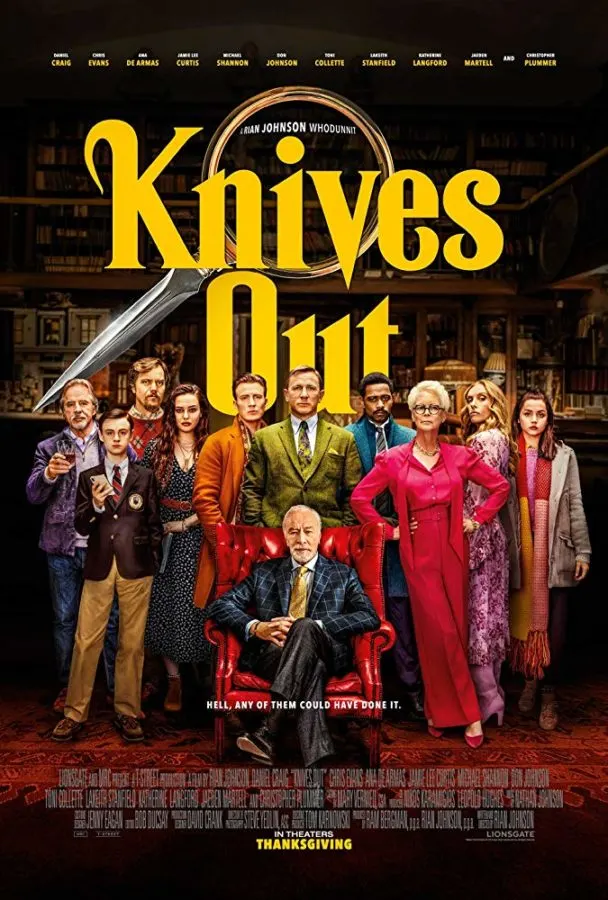 See Knives Out In Theaters 11/27
A detective and a trooper travel to a lush estate to interview the quirky relatives of a patriarch who died during his 85th birthday celebration.