These are the best and most magical Frozen 2 Movie Quotes from the newest animated Disney sequel. Plus, I've got some fun Frozen 2 bonus clips for you!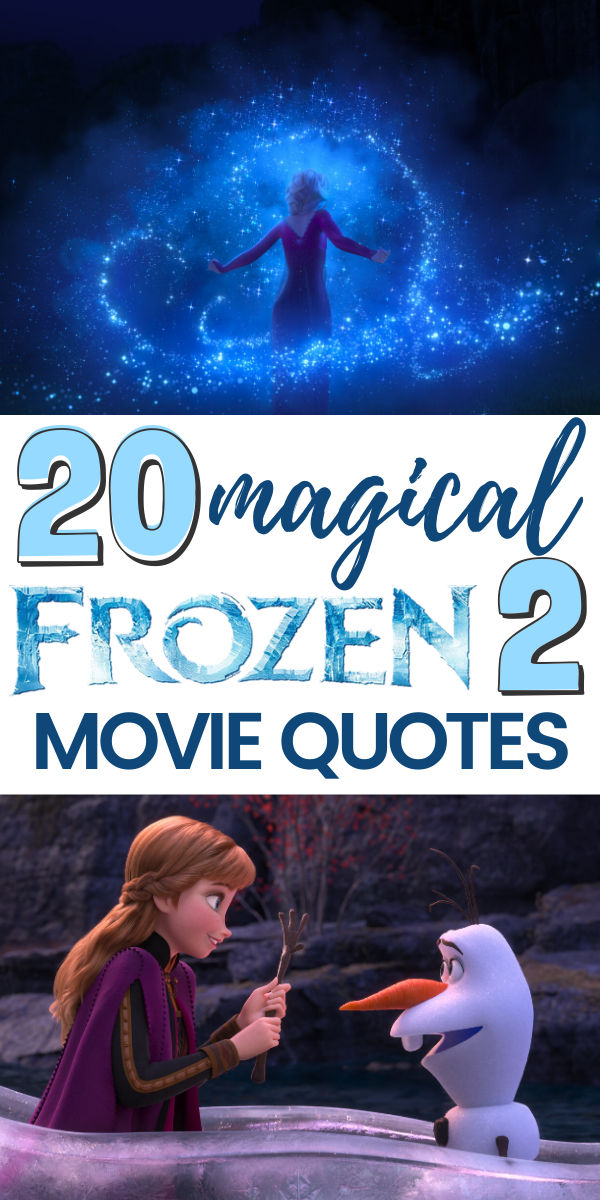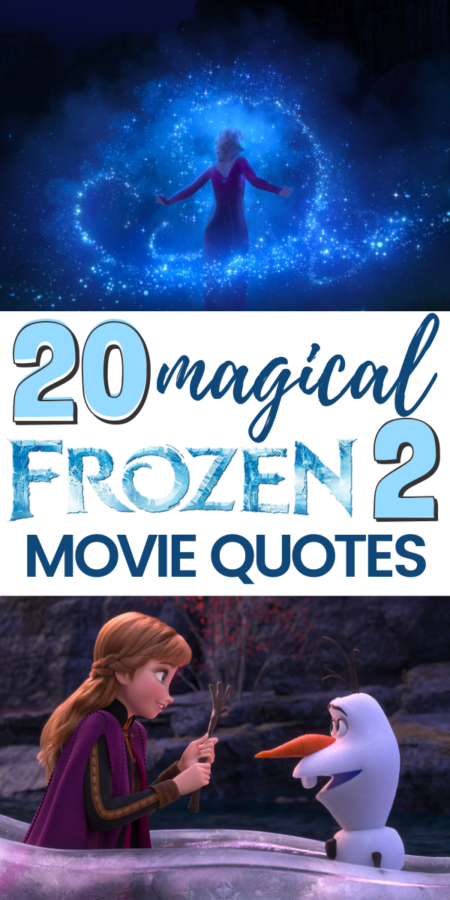 The first Frozen movie taught me so many things. I learned about the strength of sisterhood, the power of positivity, and how isolation can be detrimental to anyone's health – even a Disney princess.
Best Frozen II Quotes
With Frozen 2 right around the corner, I couldn't wait to bring you all those great Frozen 2 Quotes! You know movie quotes are kind of my thing and it's because of the great response I get from all of you!
I'm pretty sure you'll also want to bookmark my FULL MOVIE QUOTES Index for the latest and GREATEST quotes!
So, let's talk about Frozen 2 for a minute. One reason it's such a magical Disney movie is because the focus is on the beyond between sisters, rather than the desire for the love of a prince. It's a love story like no other.
My friend Becky at Week99er walked the Frozen 2 Red Carpet and has a fantastic Frozen 2 review up now!
Plus, who doesn't love Olaf's happy, sunshiny nature? He's a fan favorite for very good reason.
So, with Frozen 2 hitting theaters just in time for Thanksgiving, I'm certain Disney will continue the theme of "family". I'm excited to see these sisters embark on exciting adventures and face new challenges together.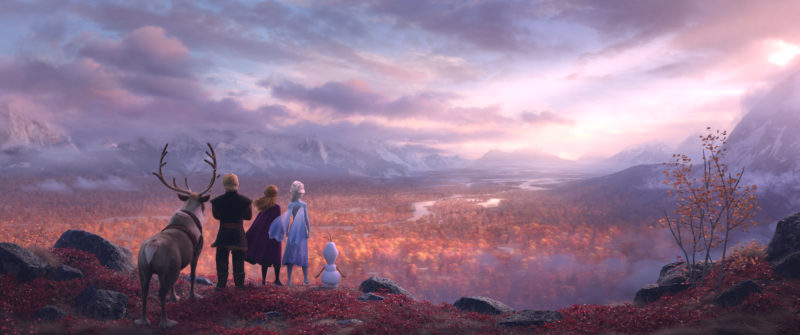 25 Top Frozen 2 Movie Quotes
Finally, these are the best quotes from Frozen 2. You'll find these Frozen 2 movie lines to be quite powerful, touching, and emotional. I hope they tug at your heart strings as much as they do mine.
1. "How I wish it would stay this way forever. Although, fall mocks us with change." – Olaf
Oh, Olaf! I totally understand your warmth here.
2. "You do the best voices, like when you pretend to be Kristoff" – Olaf
3. "Elsa, when are you going to see yourself how I do?" – Anna
I believe we've all had a moment like this with the ones we love!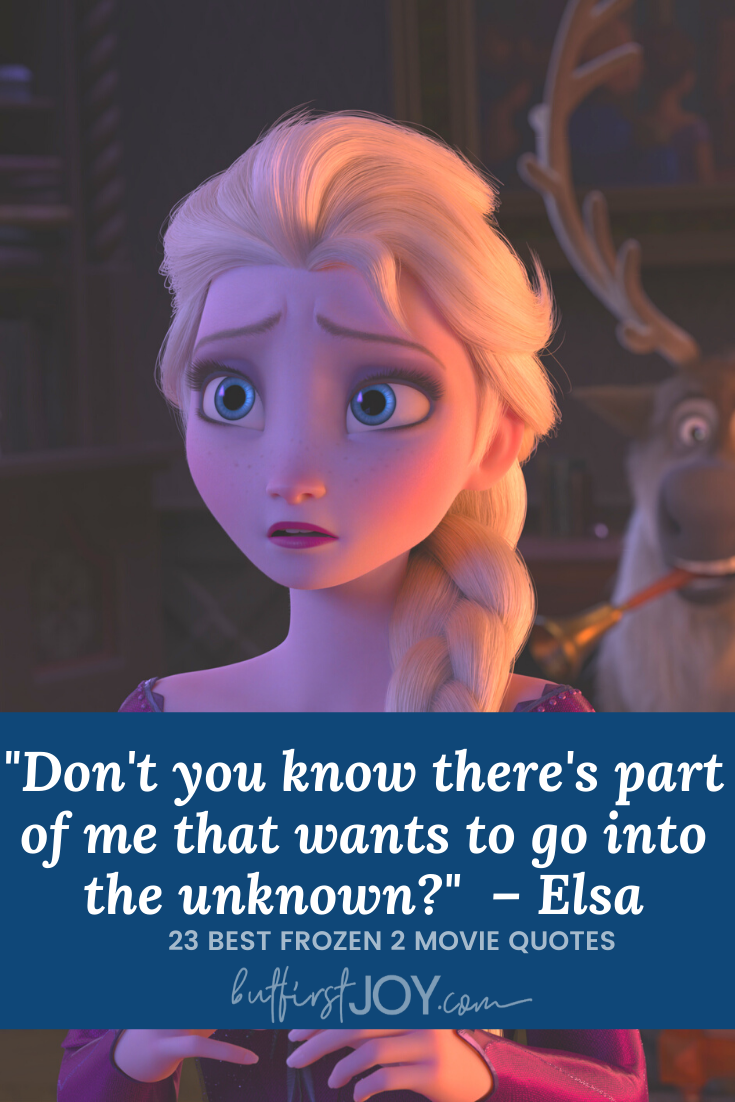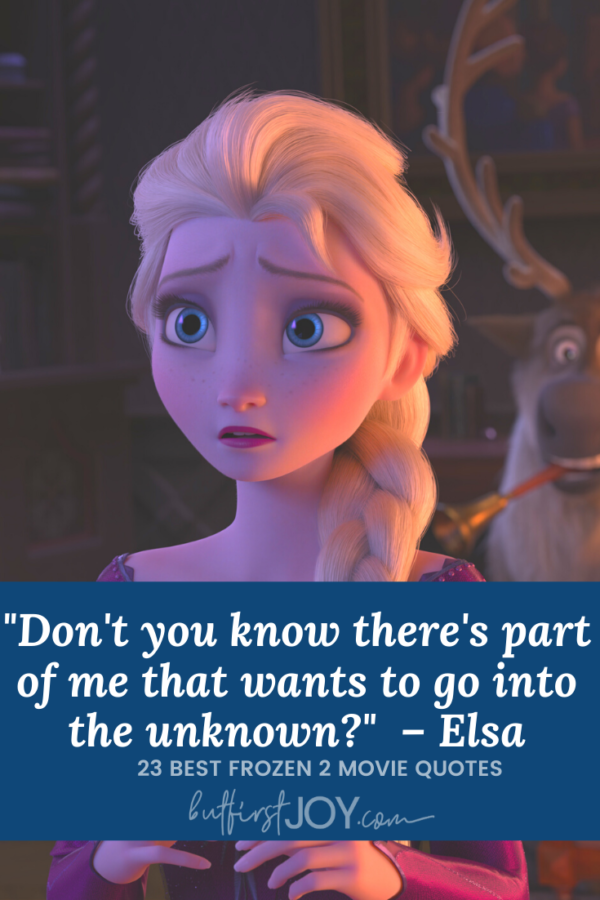 4. "Don't you know there's part of me that wants to go into the unknown?" – Elsa
Elsa is quite the rebel!
5. "Are you okay, Olaf?" – Kristoff
"Yah, we call this making the best out of what we can control!" – Olaf
Olaf and his positivity are really inspiring.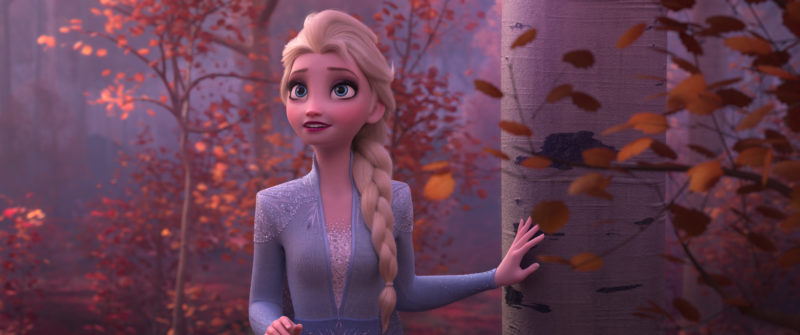 6. "Angry magical spirits aren't for the weak of heart." – Pabbie
7. "The truth needs to be found. Otherwise there is no future" – Pabbie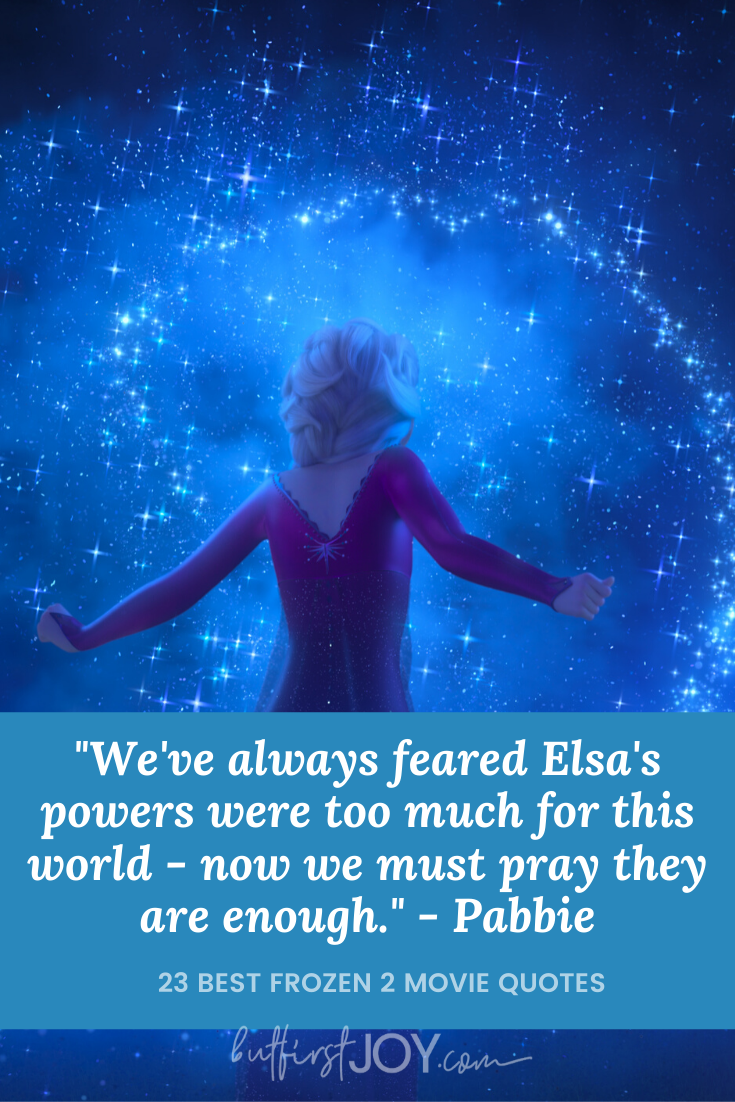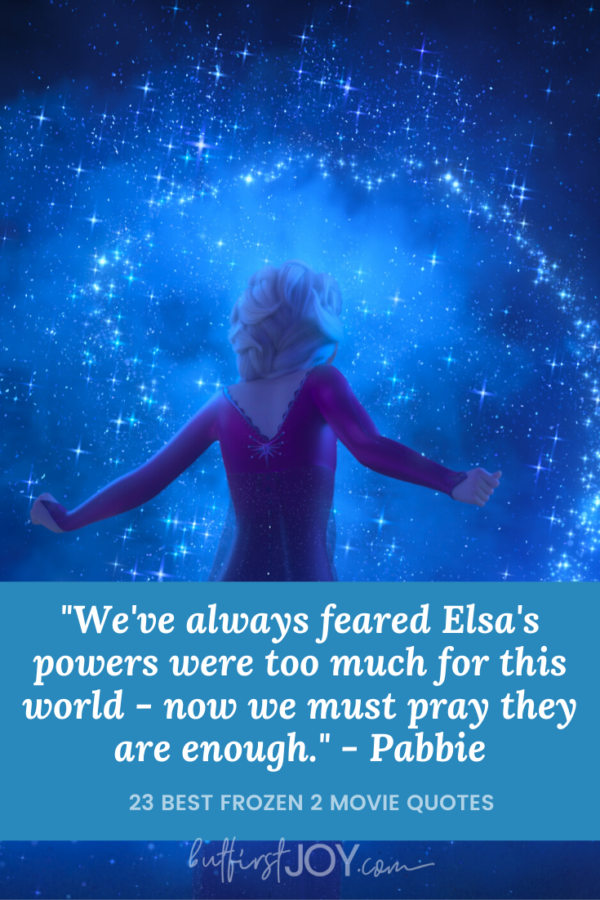 8. "We've always feared Elsa's powers were too much for this world – now we must pray they are enough." – Pabbie
I have a feeling that this Disney movie will have a vert happy ending.
9. "Promise we do this together, okay?" – Anna
10. "Because when you're older, absolutely everything makes sense." – Olaf
This is so true!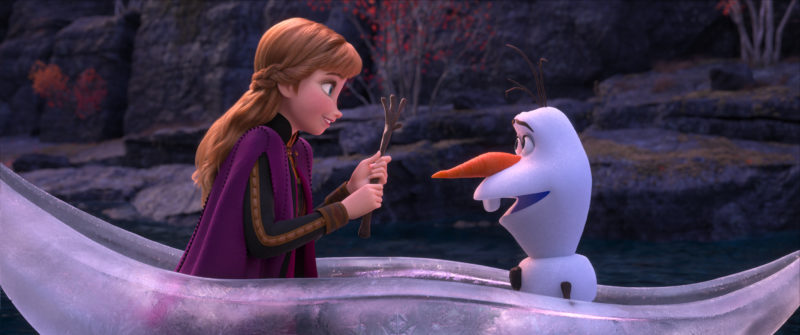 11. "My theory that advancing technology will lead to our doom?" – Olaf
12. "Sorry, I just found clothes restricting" – Olaf
13. "We only trust nature; when nature speaks we listen." – Yelana
14. "Don't chew that; You don't know what I stepped in." – Olaf
15. "Why do lullabies have to have a horrible lesson in them?" – Honeymaren
I think about this every time I sing to my son at night!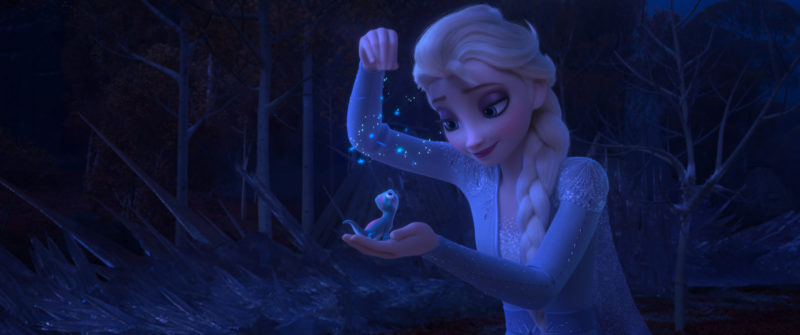 16. "You're not responsible for their choices, Elsa" – Anna
You can only control how you react to situations – and that's it.
17. "His good deed was rewarded with you" – Anna
18. "You said you believed in me and whatever I had to do" – Elsa
19. "Oh the giants – they're huge!" – Olaf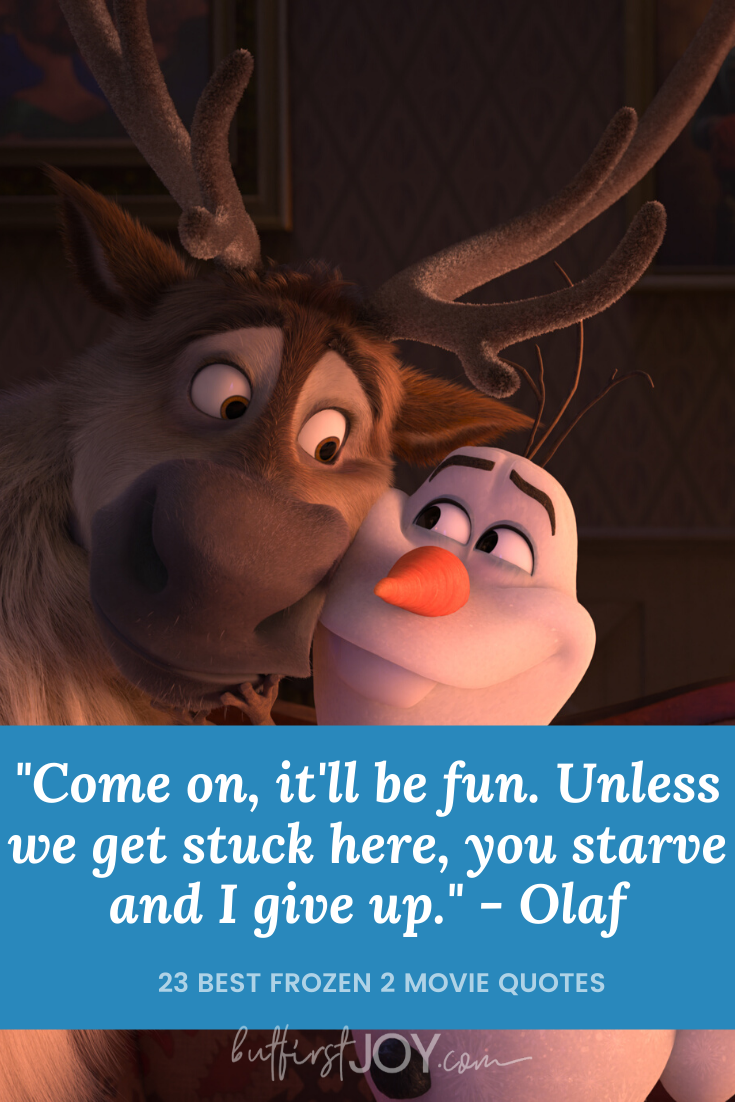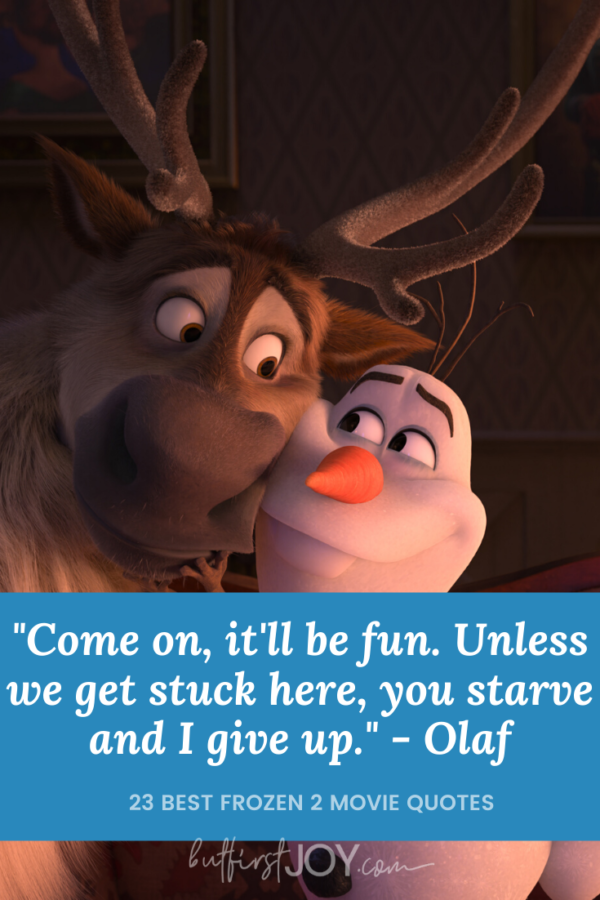 20. "Come on, it'll be fun. Unless we get stuck here, you starve and I give up." – Olaf
21. "What are you reading?" – Iduna
"Oh, just some book by some danish author" – Agnarr (hinting at the stories origin)
22. "Hey Anna, just thought of one thing – permanent love." – Olaf
23. "My love is not fragile." – Kristoff
24. "What would I do with you?" – Elsa
"You'll always have me!" – Anna
25. "You can't just follow me into fire." – Elsa
"Then don't run into fire!" – Anna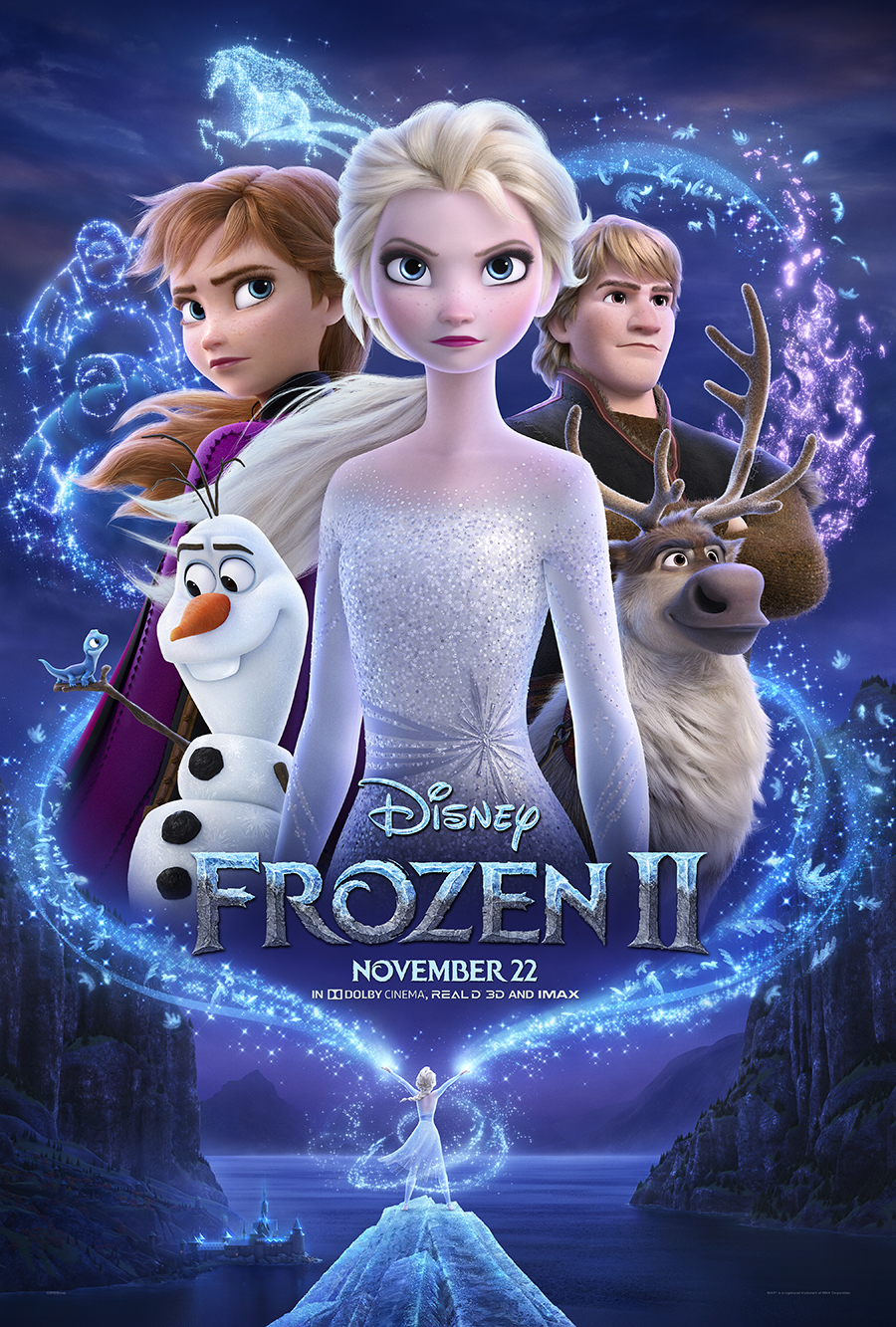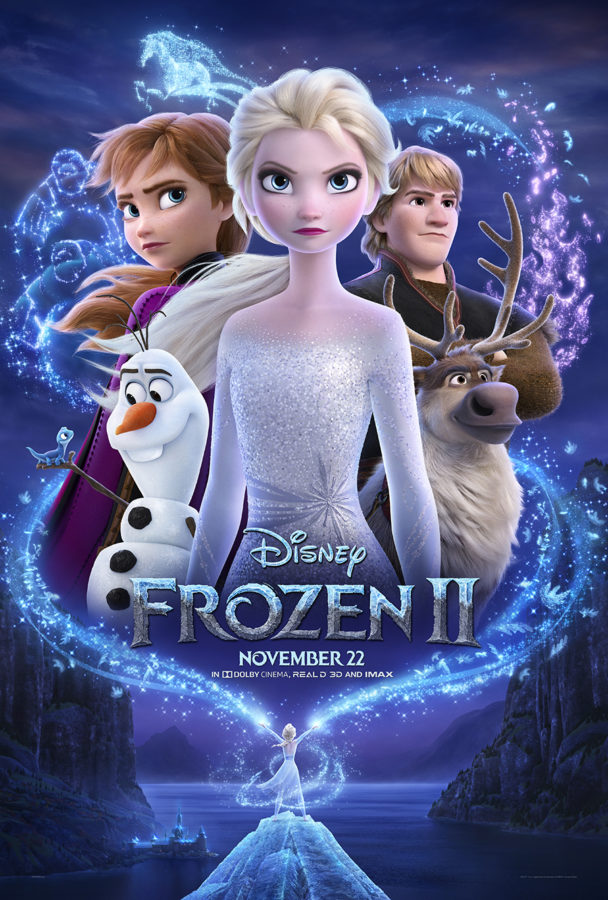 Frozen II Bonus Clips & Trailers
Reunite with the cast that started it all in this reunion for the new film.
Watch the cast go head to head in Frozen 2 charades.
Check out a new look at Disney's Frozen 2, featuring the brand-new song "Into The Unknown."
See Frozen 2 in Theaters November 22, 2019!
Elsa the Snow Queen and her sister Anna embark on an adventure far away from the kingdom of Arendelle. They are joined by friends, Kristoff, Olaf, and Sven.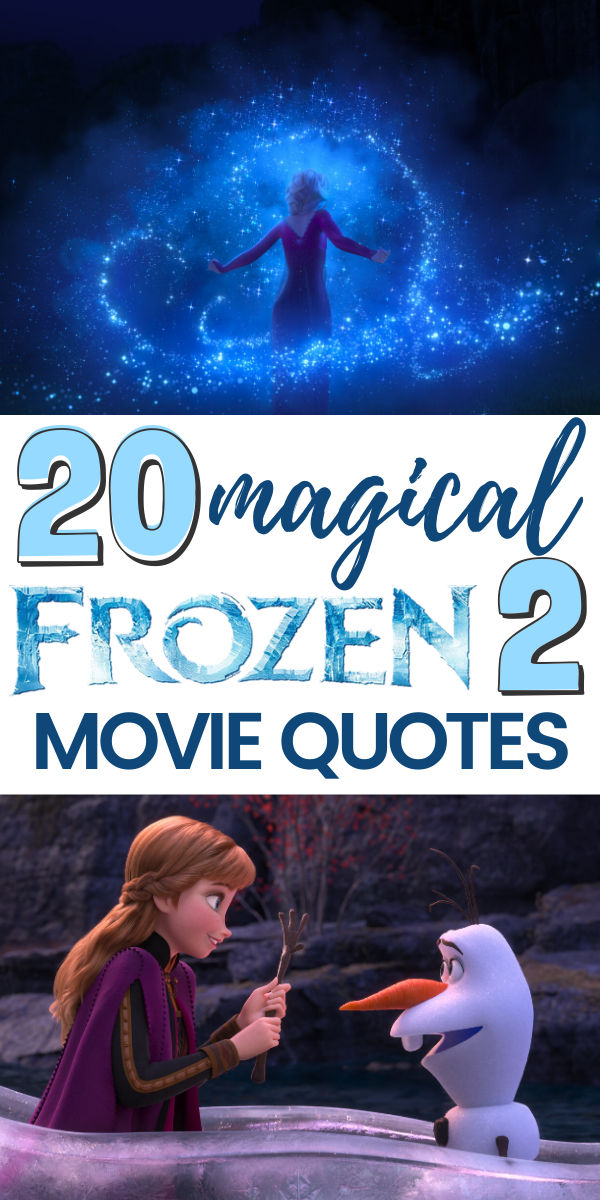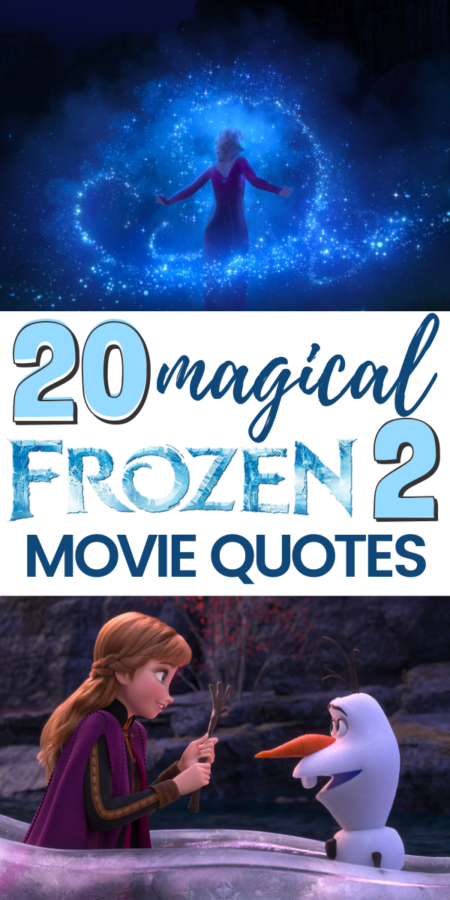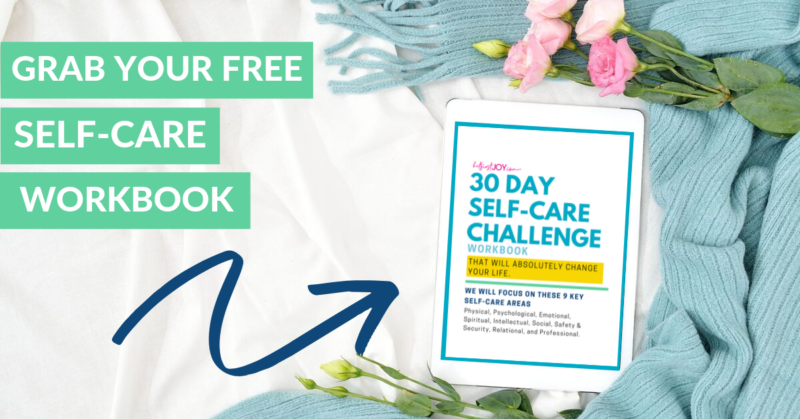 DISCLOSURE
This post may contain affiliate links and/or promotional products, all opinions expressed are that of But First, Joy only. Read my full disclosure.