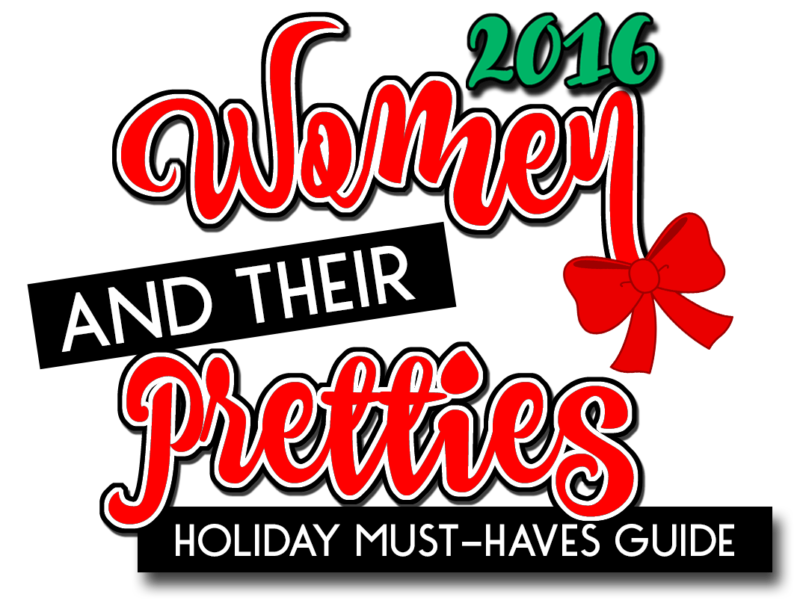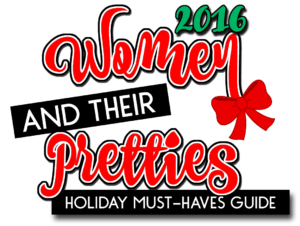 Welcome back to another Women and Their Pretties gift guide. This is our third annual holiday gift guide and this year we're back with all new categories! I've handpicked all of the items for this guide especially for my audience. The guide is aimed towards the lovely ladies, but we have gift ideas for kids and men, too. I've picked out all of the pretties and put them in this easy-to-shop guide just for you. Does something interest you? Click on the listing for purchasing options and more details. You can view the full holiday gift guide here.
The Women and Their Pretties Holiday Must-Haves Guide contains affiliate links, which basically means that for every purchase you make, I will get a little bit of extra income – a girl's gotta get paid! Rest assured that you're getting the best deals and gift-ideas through Women and Their Pretties. Happy shopping, my pretties!

As Pictured: Schmovie: The Hilarious Game of Made-Up Movies // Christmas Cook It In a Cup! // Paint Your Own Porcelain Christmas Ornaments // Dinotrux Mega Chompin' Ty Rux // Cozmo Robot // Color Brightly Gift Pack // Pacific Play Kids Tent // Pie Face Showdown // Harry Potter Magical Artifacts Coloring Book // Extreme Dot to Dot: Christmas Traditions
1. Schmovie: The Hilariou Game of Made-Up Movies
Win trophies for making up funny movie titles in this hilarious family game! Roll the Genre Die and flip two Premise Cards to determine what the Schmovie is about. For example, what would you call an ACTION FILM about a MUTANT SANDWICH? Players write titles such as 'Beauty and the Beef', 'Alien vs. Breadator', or 'Bun on the Run'. Titles can be parodies of actual films, or completely made up! Each round, a Schmovie Producer awards one of nineteen different golden Schquid Trophies for his or her favorite title. The first player to collect four Schquids wins! INCLUDES: 170 Cards, 1 Genre Die, 5 Erasable Title Boards, 5 Erasable Markers, 19 Schquid Trophies, Rule Sheet, and Unlimited Awesomeness.
2. Christmas Cook It In A Cup!
This kit offers over 20 delicious projects for kids who are eager to cook up some holiday cheer! Includes six non-stick silicone cups baking cups and simple holiday recipes from breakfast goodies to classic main courses.
3. Paint Your Own Porcelain Christmas Ornaments
Celebrate the holiday season by painting your own high-quality porcelain Christmas ornaments. Honor special milestones and memories of the past year with personalized designs for friends and family. A full-color instruction guide features tips for color mixing and creating effects like stippled, sponged or taped-off designs. Oven bake each painted ornament for a glossy finished product! Includes six porcelain ornaments, paintbrush, ribbon and 12 paints.
4. Dinotrux Mega Chompin Ty Rux
Have a roaring good time with Ty Rux from Dinotrux! This half-dinosaur, half-construction vehicle really comes to life with kid-activated lights and sounds! Ty Rux encourages interactive play through his many exciting features: a chomping mouth, swinging wrecking ball tail and large rolling tires. He even has a special place to play with all your Reptools (sold separately). Ty Rux's colossal size and unique abilities will inspire boys to act out their favorite construction missions and prehistoric adventures. Includes one Ty Rex vehicle. Colors and decorations may vary.
5. Cozmo Robot
Say hello to Cozmo, a gifted little guy with a mind of his own. He's a real-life robot like you've only seen in movies, with a one-of-a-kind personality that evolves the more you hang out. He'll nudge you to play and keep you constantly surprised. Cozmo's your accomplice in a crazy amount of fun.
6. Color Brightly Gift Pack
Give yourself or someone you love the gift of creativity and relaxation with this bundle of coloring books, correspondence cards, and colored pencils. Find your artistic side one page at a time!
7. Pacific Play Tent
The Painting Teepee from Pacific Play Tents is perfect for the young artist or for a group to create their own decorated teepee. This enormous teepee is large enough for the whole family to paint inside and out. This teepee is made sturdy with four wooden poles which allow for easy assembly and extra durability. Includes paints, paint palette and paint brush. Four sides 45″ each, 64″ tall. Includes carry bag for storage and portability.
8. Pie Face Showdown
The hilarious Pie Face Showdown game brings friends and family together for lots of laugh-out-loud fun. First, players load the arm with whipped cream (not included) or the included sponge. Then each player places their chin on one of the chin rests and at the count of 3, rapidly mashes the button nearest to them, which activates the hand on the throwing arm. The suspense builds as players try to get the arm to move toward their opponent, and when it gets too close to the pie thrower, it'll spring up, and that player will get creamed! The player who doesn't get "pie-faced" wins. Hasbro gaming and all related terms are trademarks of Hasbro. Pie Face, Rocket Games, and logo are trademarks of Rocket Games. Copyright 2014 Rocket Games.
9. Harry Potter Magical Artifacts Coloring Book
Featuring intricate line drawings inspired by the Harry Potter films, this stunning coloring book gives readers the opportunity to color their way through over eighty pages of detailed artifacts and props. From wands, potions bottles, and brooms to Voldemort's Horcruxes and the enchanted textbooks and paintings of Hogwarts, the complex designs in this coloring book offer hours of relaxation and artistic fun. Quirky and imaginative, this incredible follow-up to the best-selling Harry Potter: Coloring Book is the perfect gift for fans of all ages.
10. Extreme Dot To Do: Christmas Traditions
Exercise your left and right brain at the same time with these complex dot to dot puzzles. Intricate, challenging and wildly rewarding to finish, puzzles range from 500 to over 1,400 dots. Some puzzles even cover a two-page spread! Counting, mapping and concentration are just a few of the educational benefits. 32 puzzles, including Nativity Scene, Gingerbread House, Saint Lucia and more.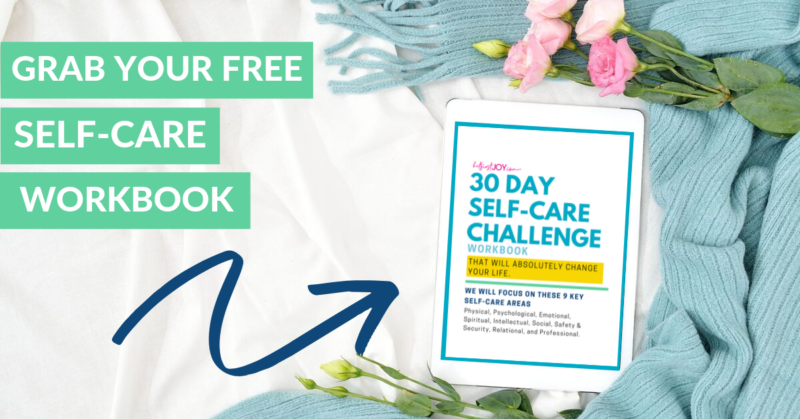 DISCLOSURE
As an Amazon Associate I earn from qualifying purchases. This post may contain affiliate links and/or promotional products, all opinions expressed are that of But First, Joy only. Read my full disclosure.