Welcome to another #TwoBlogsFunGuides Gift Guide! We are presenting the 2016 Mother's Day Gift Guide to celebrate the mommies! There are items in this guide that any mother would love. Celebrate Mom this year with a Two Blogs Fun Guide gift idea! Each gift on this guide was personally tested and/or approved by one or the both bloggers: Women and Their Pretties or Mama Smith's. Please enjoy and remember to keep coming back because new items are added daily! This guide may contain affiliate links.
Have a product you want featured in one of our gift guides? Find out more about how to submit them for consideration here.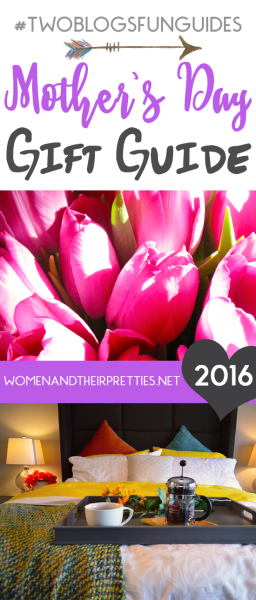 Wholly Wholesome Pies
Wholly Wholesome Baked Goods not only delicious, they are healthy indulgences. The brand is also certified Kosher and Yoshon, and offers gluten free products within its robust line of ready to bake pies, ready to bake cakes, pizza dough balls and a variety of other healthy baked goods. Wholly Wholesome offers a wide variety of natural baked goods including pie crusts, pie shells, gluten free pizza dough, cakes and pies. With so many choices for dietary restrictions such as gluten free, dairy free and kosher that don't sacrifice great taste, there's a favorite all natural baked good for everyone!
Purchase Here
Read Our Reviews: Wholly Wholesome Pies
Connect on Social Media: Facebook / Twitter
---
Bonne Maman Preserves & Jellies
Bonne Maman produces all-natural, GMO-free preserves and jellies with the same time-honored traditional French recipes used when the brand launched in 1940. The products feature only the finest quality fruit and 100% all-natural ingredients – just like what Grandma made. They are delicious and go great on toast, english muffins, and even in sandwiches! These are a must have for mom this year! Bonne Maman seeks to honor and celebrate all that our moms do for us by offering her a chance to win a $4,500 Day Off. The Share the Love sweepstakes will run from April 1- May 30, 2016. Entries can be submitted through the Bonne Maman website (www.bonnemaman.us).
---
ClaudiaG Jewelry & Accessories

If you are looking for the perfect Mother's Day gift (or any other gift) for your BFF, your mom, or even yourself, look no further than ClaudiaG! ClaudiaG is a brand of boutique-style beautifully handcrafted and sophisticated handbags, versatile accessories, and on-trend jewelry. I had a hard time picking out what I wanted to get, there are so many amazing pieces! ClaudiaG is the only business in the direct sales industry offering a full and complete line of genuine leather handbags, all exquisitely designed in exclusive limited editions!
Purchase Here
Read Our Reviews: Accessorize in Style with ClaudiaG
Connect on Social Media: Facebook / Twitter
---
Hard Candy Perfect Pores Primer
The summer temperatures can be hard on the skin. Show off smooth skin with the new Hard Candy Sheer Envy Primer Serum. This lightweight primer serum instantly tightens pores and absorbs excess oil for all day flawless wear. Just in time for Summer, this serum will have skin in shape in no time. A lightweight primer that instantly tightens pore and smoothes the skin. Gentle formula that contains pore tightening actives and astringents to absorb excess oil for all day flawless wear. Micro fine powders blur fine lines and color correct skin tone. A great gift for any mom this Mother's Day!
Available at Walmart & Walmart.com
Connect on Social Media: Facebook / Twitter
---
NeoCell Glow Matrix and Derma Matrix
NeoCell offers many beauty products and supplements. They have items for total body health, joint health, muscle health, & more – so be sure to check out all they have to offer. NeoCell's Platinum Matrix Collection is a premium line of nutraceuticals scientifically crafted to support collagen health on a systematic level, targeting specific wellness concerns for total body vitality. Derma Matrix provides technologically advanced ingredients designed to internally nourish the skin. Glow Matrix provides scientifically advanced ingredients designed to internally hydrate the skin.
Purchase Glow Matrix Here / Purchase Derma Matrix Here
Connect on Social Media: Facebook / Twitter
---
Collagen Night Cream
Collagen Night Cream is an intensively regenerating night cream, suitable for all skin types, particularly for dry, tired and stressed out skin, lacking firmness, freshness and vitality. The cosmetic's unique composition ensures proper nourishment, hydration and regeneration of the skin. It improves skin tension, resilience and elasticity. Owing to Collagen and Matrixyl® 3000, the preparation effectively prevents premature ageing, reduces deep wrinkles and eliminates fine lines. Lemon balm extract tones the skin and regulates sebum production. Lemon balm and D-panthenol also calm irritations and reduce proneness to irritation. The skin becomes velvety smooth and soft. It looks healthy and fresh.
Purchase Here
Connect on Social Media: Facebook
---
Collagen Natural Face Mask
Natural collagen made with collagen and pure gold nanoparticles is an amazing product with innumerable benefits. Inventia natural collagen gold face masks work wonders for skin because they rejuvenate the skin and make it appear beautiful and young. In these masks collagen work in conjunction with gold Nano particles and the combination has showed some benefits for skin and seen to fight allergies and inflammations. These masks also have hyaluronic acid which has an amazing quality of binding with water and therefore its inclusion in the mask ensures good moisturisation. Hyaluronic acid also builds a natural barrier that protects the stratum corneum against and bacterial or chemical harm. The hydrating effect of the mask is long lasting. If it is used on a regular basis it keeps the wrinkles and fine lines away. It refreshes the skin and maintains its firmness and elasticity. It gives the skin a natural glow and is particularly effective for dry skin.
Purchase Here
Connect on Social Media: Facebook
---
Collagen Shampoo & Conditioner
A gentle natural collagen hair shampoo for all hair types. The collagen hair shampoo is particularly recommended for weak and brittle hair, hair damaged by UV rays, or hairdressing treatments that require special care. The collagen shampoo is beneficial for strengthening damaged hair, because of the high natural collagen content. Strengthening the hair structure, regenerates damaged ends and prevents their splitting. Our natural collagen shampoo's active components – Honey and Silk extract, D-Panthenol provide perfect nourishment, and restore elasticity and shine to hair, visibly increasing the volume of a hairstyle whilst extending its duration. The collagen shampoo gives hair a healthy and glossy look without burdening it. It can be used on a daily basis, and is salt-free.
Purchase Shampoo Here / Purchase Conditioner Here
Connect on Social Media: Facebook
---
Teething Necklaces (Little Sunshine Boutique)

These Silicone Teething Necklaces for mom are amazing – I had one for quite some time when my little ones were teething and they are a life saver! They are cute enough to wear on their own and don't look like you are wearing something just to help soothe your child. While holding your child they can pick it up and chew on it to help them with their teething. I always got compliments on mine and I loved wearing it. So much better than having your little one chew on your nice, expensive jewelry – especially if it is a piece they can hurt themselves on. Any new or expecting mom will love a teething necklace (for mom!) from Little Sunshine Boutique!
Purchase Here
Check Out the Mother's Day Sale Here
Connect on Social Media: Facebook / Instagram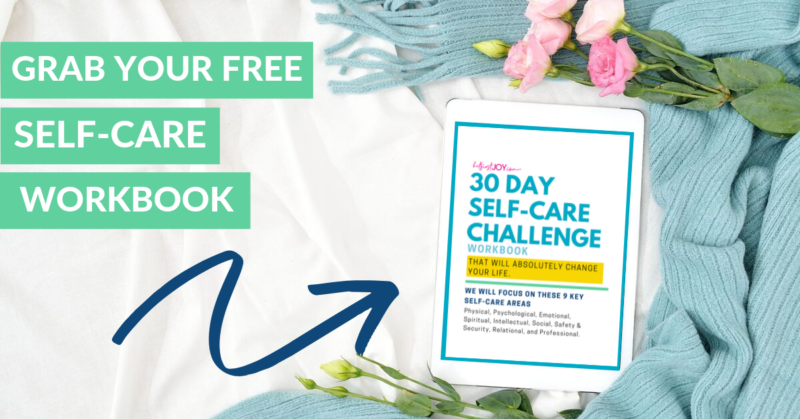 DISCLOSURE
As an Amazon Associate I earn from qualifying purchases. This post may contain affiliate links and/or promotional products, all opinions expressed are that of But First, Joy only. Read my full disclosure.