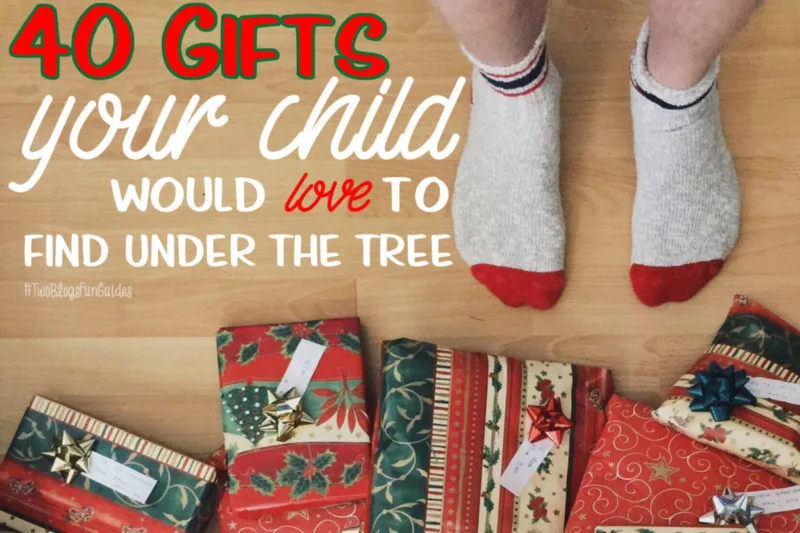 Mama Smith and Women and Their Pretties want to help you give your kids a great holiday this year. There are so many toys and games out there, it can be hard to find the perfect ones to put under your tree. We have taken a look at many of the options, and have come up with a list of 40 gifts we think any kid will love to find under their tree this year!
1. Twozies Two-Playful Cafe
The Two Playful Café is where all the Twozies love to share! There's so much fun for everyone! Baby and Pet chairs to share. Take a spin on the Tea cup Round-a-bout. Or ride and slide along the counter while you treat your Twozies some sweet delights! Displayed in a large Shadow Box, the Two Playful Cafe comes with an exclusive baby and pet!
Purchase on Amazon
2. Design and Drill Race Car
Zoom into build 'n' play fun with Design & Drill Power Play Vehicles! Just snap the pieces together, use the motorized mini-drill to tighten the bolts, customize the vehicles with colorful stickers, and race into creative play! Power Play Vehicles are a playful introduction to constructive play, which provides opportunities for collaboration and teamwork; introduces problem-solving scenarios; and helps build self-confidence.
Purchase on Amazon
3. Gifted Custom Art Paint Kit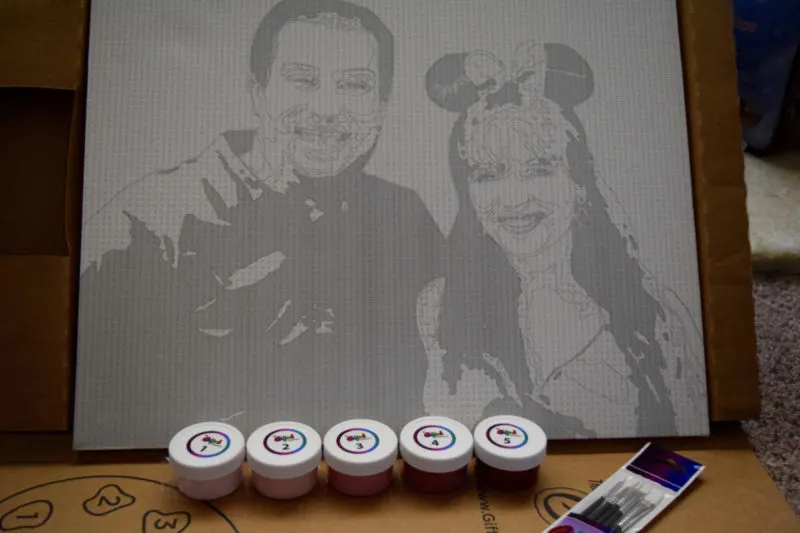 This paint-by-number set is a perfect gift for children and adults who love to be creative. This isn't your average paint-by-number kit. It's a customized canvas with one of YOUR photos. That's right, folks. Upload your favorite photos and they will be turned into a paint-by-number canvas for the entire family to enjoy together. The kit includes five colors of paint (you choose the palette) and the box the canvas comes in can be turned right into an easel! There are even paint brushes included. I couldn't think of a better gift idea for the kids in your life!
Get it on GiftedCustomArt.com
4. Georgie Interactive Puppy
Georgie loves to cuddle, and get in trouble! He may be an electronic dog, but he is so soft to cuddle, he's just a like real puppy. Georgie is mischievous and silly, and plays tug-of-war, but when it is bedtime Georgie is ready to snuggle. Georgie loves you! Product Features: Georgie looks and acts so real, just like a real puppy! He's super soft, perfect for cuddling time. Georgie responds to kids by 12 voice commands and over 100 interactions of random puppy behavior. Behavior includes: High Five, Let's Dance, Sit Down, Stay, Stand up, Tug-O-War, Selfie, and more! Includes 1 Golden Retriever interactive puppy, rope toy, neck bandana, puppy training guide. Packaging doubles as carrier and hang tag can be repurposed as a collar and ID tag for Georgie.
Purchase on Amazon
5. Miraculous Toys & DVDs
Miraculous Tales of Ladybug and Cat Noir is a great show for kids. It airs on Nickelodeon on Saturday mornings. Recently, ZAG has introduced an amazing line of toys and DVDs to go along with the show. Any kid who is a fan of the show, will love to find these under their tree this year!
Purchase on Amazon
6. Num Noms Lip Gloss Truck Craft Kit
Give your lips a sweet treat by creating your very own lip gloss with the help of this Num Noms Lip Gloss Truck Craft Kit. When this cool ice cream truck rolls into town, you'll be able to choose from the cherry and vanilla flavors, add in glittery sprinkles and mix it all together with the cherry spatula. Then, add the glossy concoction to the ice cream machine and dispense it into the sundae dish – just like soft-serve ice cream! Give your lips a lip-smacking makeover and share with friends with the included cups and Noms.
Purchase on Amazon

7. The Velveteen Rabbit Game

The game captures the spirit of the cherished story as players' rabbits venture around the board, collecting cards along the way, in a quest to become real. It's a game that's perfect for the kids to play during the holidays and is perfect children ages 4 and up! Get the whole family to enjoy the fun!
Get it on Winning-Movies.com
8. Poppit Pop 'n' Display Bakery
Create with clay the Poppit way! Make a miniature world that looks so real with Poppit! Load the Popper with clay, pop out your piece and make cute mini creations! It's the fun easy way to create with clay! Create mini cakes, cool accessories, cute puppies and all sorts of small stuff! There are lots to pop in this mini world! Pop out mini clay creations that you make and decorate with the Pop 'n' Display Bakery. Make a tasty display of bakery beauties and display them all on your store shelves! Comes with four different coloured clays and twelve different Poppit molds, a Poppit popper, Poppit Tool, Dropper, texture stamp as well as lots of pieces to decorate plus sprinkles, beads and Gems as well so that you are ready to create some tasty mini magic!
Purchase on Amazon
9. Strawberry Shortcake Classic Collection
Strawberry shortcake is the little girl with big possibilities from childhoods past and present. For collectors and new fans alike, her Sunny and optimistic personality make strawberry shortcake the perfect forever friend! these special reproductions of the original dolls from the 1980S include all the original details from hats to shoes – including their Berry sweet scents! choose from strawberry shortcake, raspberry tart or blueberry muffin. This Classic Collection is sure to bring back fond memories from parents as they share the joy of Strawberry Shortcake with their little ones!
Purchase on Amazon
10. Shopkins Kinstruction Kits
Now you can build the world of the cutest, most-collectible characters with Shopkins Kinstruckins Scene Packs! Each pack comes with a buildable set and 3 buildable figures! Build, Shop and Kinstruct your Shopkins world! Kids will flip for these! If they are a fan of buildable block sets and Shopkins, these will be a hit. Kinstuctions are guaranteed to be a hot toy of the year!
Purchase on Amazon
11. Kitty Surprise
How many kitties will you get? made with soft huggable fabrics and beautiful details, each precious mommy Kitty comes with a surprise number of kittens in her litter – either three, four, or five! now one of the kittens will really purr! your little one will love to cuddle, groom and nurture the entire Kitty surprise family.
Purchase on Amazon.com
12. FinFun Cuddle Tails
Adorable scale-printed minkie fabric makes this cuddly, soft and cozy blanket a "dream" to snuggle down inside and sail away on imagination! Cuddly, soft and cozy, at the end of the day you and your kids will love to snuggle up in the best mermaid tail blanket in the deep blue sea! Made of dreams and incredibly soft double-sided minkie fabric, choose from Toddler, Kids' size or Teens/Adults. Kids ages 10 and up will adore climbing inside the adult size blanket and flipping their cozy fins. Tweens and teens can take it to sleepovers and be the hit of the party. Mom can even snuggle down inside this one!
Purchase at FinFunMermaid.com
13. Wonderhood Corner Shops
Create endless designs along Wonderhood's bustling main street with this creative building set, featuring the town's favorite food scientist, Emmie. Design and build anything you can imagine, using 16 beautifully illustrated panels including an ice cream parlor, Wonderhood Candy Shop, and a General Store! You can read stories and solve design challenges with your very own activity journal. The set also comes with Emmie so you can play out all your Wonderhood adventures on a busy day at the shops.
15. Neon KYX Sneakers
LED shoes to match your mood or outfit. Let's get the party started! Neon Kyx light up shoes are packed with LED lights and 4 cool settings: pulse, flicker, strobe and gradual. You can even choose between 7 different colors to match your mood or outfit! Perfect for the nightclub, the skate park or hanging out around town, this is one scorching hot pair of sneakers that make a serious fashion statement. They come in kids sizes too. My daughter rocked hers on Halloween and got tons of compliments. They are easy to charge, super cool, and well made.
Purchase on NeonLyghts.com
16. BRIO Central Village Fire Station
Engage in role play with this elaborate fire station. One truck has light/sound functionality for extra action. BRIO creates innovative, high-quality and well-designed toys with clean, simple designs that spark children's creativity and imagination while encouraging and supporting each stage of their development. For over a century, our mission has been to create happy childhood memories. All wooden parts are made from 100% FSC-certified beech wood from sustainably managed forests and are built to last for generations.
Purchase on Amazon.com
17. Whiffer Sniffers Scented Super Sniffers
Each adorable Whiffer Sniffers character has his own realistic scent. You won't be able resist sniffing Whiffer Sniffers! Their delicious scents last for over 1 year! This bigger, huggable sized Super Sniffer comes inside his own package to help contain and preserve the scent and the plush character.
Purchase on Amazon.com
18. Uncle Milton's Ant Farm
This quick-paced board game is based on the original Uncle Milton's Ant Farm live ant habitat. Kids race their ant movers along colorful paths and from chamber to chamber collecting their baby ants. Once all baby ants are collected, the first ant to race back to the Queen Ant's chamber wins!
Purchase on Winning-Moves.com
19. This Game is Bonkers
Inspired by the classic 1978 version, This Game Is Bonkers will delight a whole new generation of fans! Players "build" a new track with each game so it's never the same game twice. Your goal is to be the first player to score 12 points.
Purchase on Winning-Moves.com
20. Doc McStuffins Toy Hospital Playset
There are lots of fun lights, sounds and kid-powered features in each department of Doc's Toy Hospital! The playset includes a Reception Area, Command Center, Nursery, Vet Clinic and Check-Up Center. A real-working elevator and a moving walkway, light-up x-ray table, rocking cribs, spinning mobiles, and ball pit are just a few of the features that will keep kids busy for hours. It comes with Rhonda the Helicopter, who can hold the included Doc figure and even has her own helipad! The playset includes four characters: Chief Resident Doc, Rhonda the Helicopter, Lambie and Baby Cece.
Purchase on Amazon.com
21. Playroom Prep Activity Book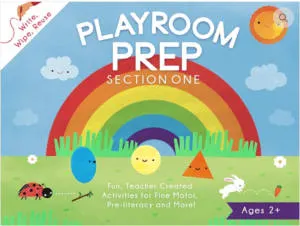 Award winning Playroom Prep, created by a lifelong teacher, helps parents prepare their children for preschool and kindergarten. In an unplugged, fun and simple back-to-basics way, Playroom Prep guides parents in teaching their kids skills that lead to increased attention span, creative conversation, better developed fine motor skills, top-to-bottom left-to-right awareness and overall classroom readiness.
Purchase on PlayroomPrep.com
22. Design Your Own Marble Maze Kit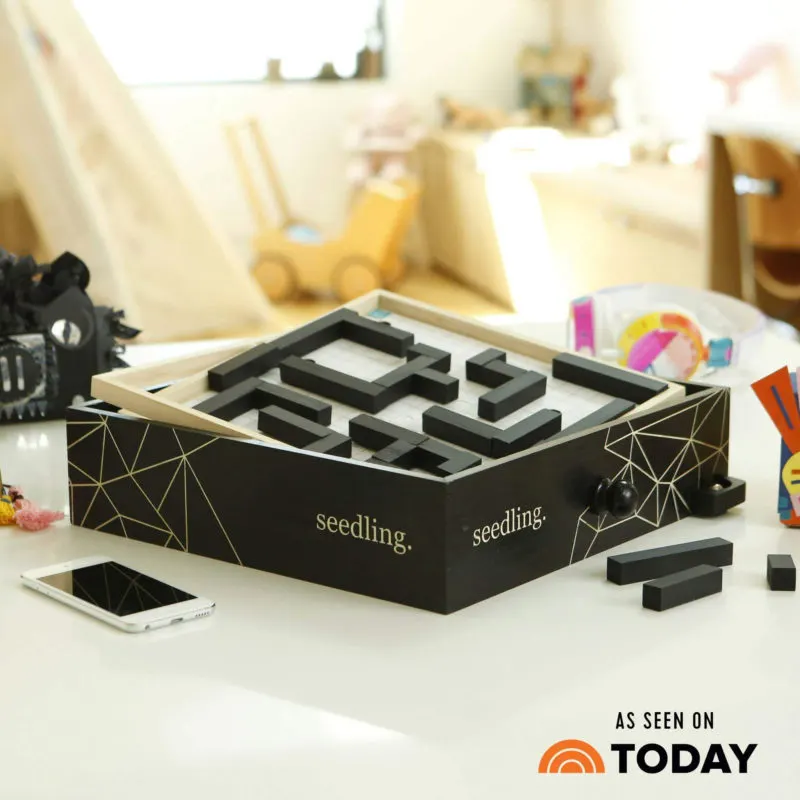 Combining high-quality materials with cutting-edge technology, Maze by Seedling gives kids an exciting new way to play. Start your adventure by designing your own marble Maze. Place walls onto the grid, add traps, choose start and end points, then drop the marble into your Maze to play. Challenge your friends and family to race to the finish. With moveable walls, there are endless ways to redesign and play your Maze. Download the free app to scan your maze and play in virtual reality! Transform your maze into a spaceship, a kingdom, or an ancient ruin. Add photos, sounds, riddles, and more. BONUS! Every Maze comes with a free virtual reality viewer! Place your iPhone or iPod into the viewer and step inside your own virtual reality adventure.
Get it on Seedling.com
23. Build It!: Make Supercool Models with Your LEGO Classic Set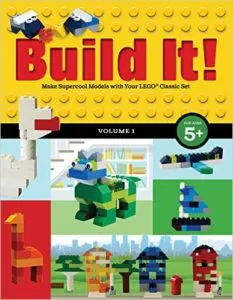 These make an inexpensive holiday gift for kids around age five and provide simple, visual-to-tactile, step-by-step directions in an illustration rich design.There are no other books like this for this age group and we love that they are gender-neutral, unlike other model books that are more boy-focused. Best of all, they help inspire kids to make models using sets they already own – now they can have fun with those buckets of bricks on a rainy/snowy day!
Get it on Amazon.com
24. SmartGlobe Infinity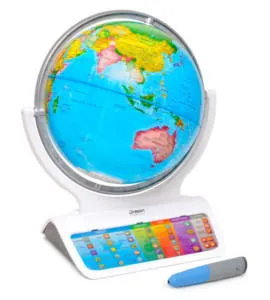 Discover an amazing world of learning with SmartGlobe™ Infinity! With historical background, learning activities, and a Bluetooth® Low Energy wireless talking Smart Pen, this high tech educational toy wows users with fascinating knowledge and dozens of fun interactive games and challenges. Extend the learning by replacing the globe with themed accessory globes, where you can explore the stars and constellations or mysteries of the world.
Get it on OregonScientific.com
25. Toymail Talkies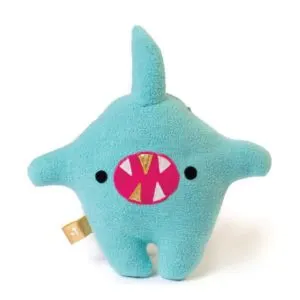 Toymail lets friends and family communicate with them right from their WIFI-enabled Talkies. Children can reply back directly from their toy – it's two-way messaging!
Get one one Toymail.co
26. My Mindful ABC's Book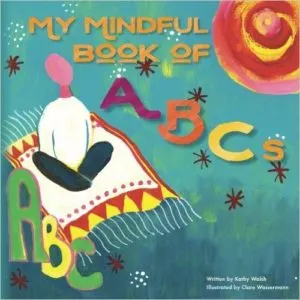 The Joyohboy Book series gives children the tools they need to lead a more peaceful balanced life. Children learn to connect with their hearts, think positively, and to express their feelings. "My Mindful Book of ABCs" is a fun and easy way to incorporate a message of mindfulness and gratitude into every day!
Get it on Amazon.com
27. Scratch-off Deluxe World Map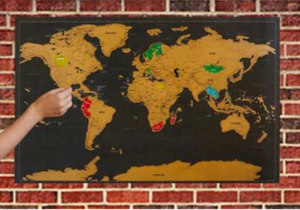 One of the best parts of traveling is crossing countries and cities off your bucket list. With this scratch-off foil map, you can share all of the places you've been to in true style. The map is printed in a refined gold-and-black palette, but scratch off the places you have visited, and vivid bursts of color are revealed underneath. Additionally, it features fascinating info-graphics with fun facts about world geography.
Grab one on CheekyMint.com
28.World Village Playset China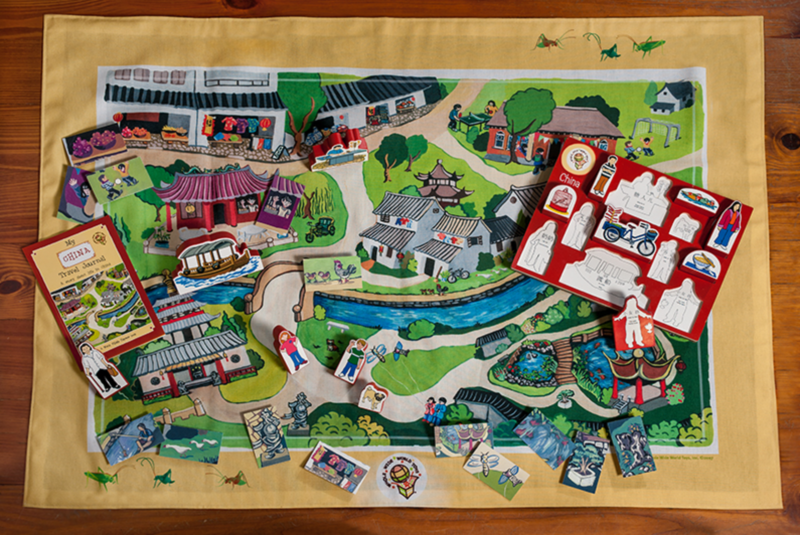 World Village Playsets are fun and engaging educational toys that immerse kids in world cultures. Each playset has a book, a playmat, a wooden puzzle, and story cards that explore multicultural, creative, and social play. Heirloom quality.
Get it on WholeWideWorldToys.com
29. Foil Art: Beauty and The Beast Book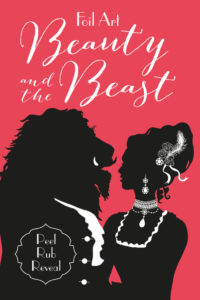 A stunning coloring and craft series with beautiful pictures to embellish with colors, stickers, and rub-on foil sheets. The classic fairy tale Beauty and the Beast is recreated here in this foil art sticker and coloring craft book. An abridged version of the much-loved tale is combined with ten intricate illustrations to peel, rub, and reveal as you embellish them with the colored foil sheets in this unique and beautiful activity book!
Get this book on LittleBeeBooks.com
30. How to Eat Your ABCs Book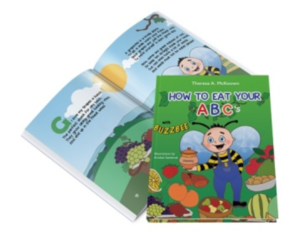 "How to Eat your ABC's" is the first of many books aimed at motivating both children and adults alike to fall in love with the world around them as well as the world within. This first in a series of educational books is focused on the joys of eating fruits and vegetables. Narrated by Buzzbee (a happy healthy honeybee who just adores kids), this book of rhyme has every letter of the alphabet represented by a farm-fresh food.
Get it on TheABCsOfEverything.com
31. Lily The Fancipoo book & plush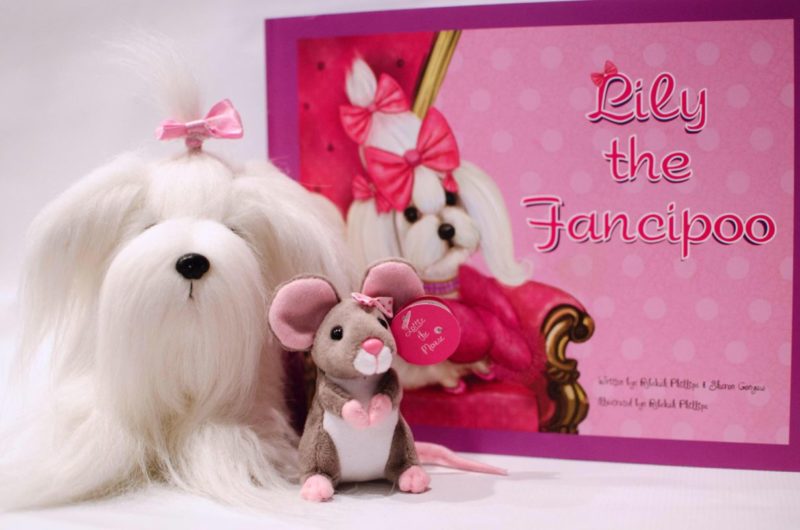 Lily is quite the spoiled pooch! However as much as Lily the Fancipoo has…she is really very lonely and longs for some friends. When her family decides to take a Holiday vacation. Lily is sent to spend some time with her cousins in the country and learns that love far outweighs the benefits of materials things.
Get it on RebekahPhillips.com
32. Color Brightly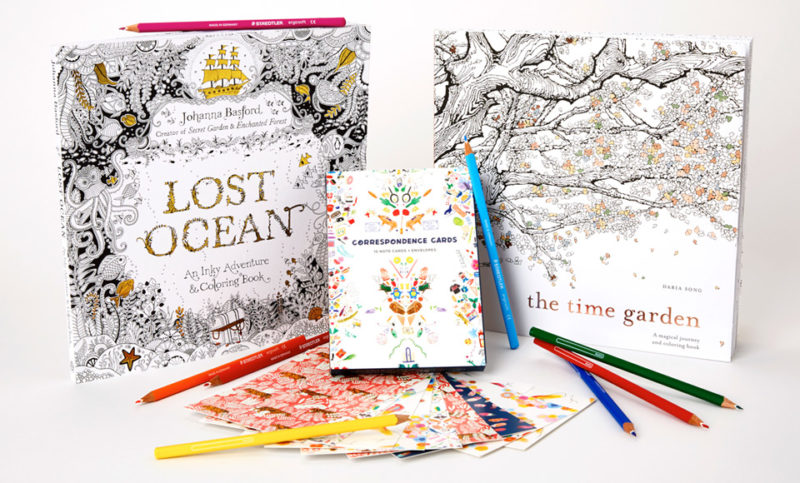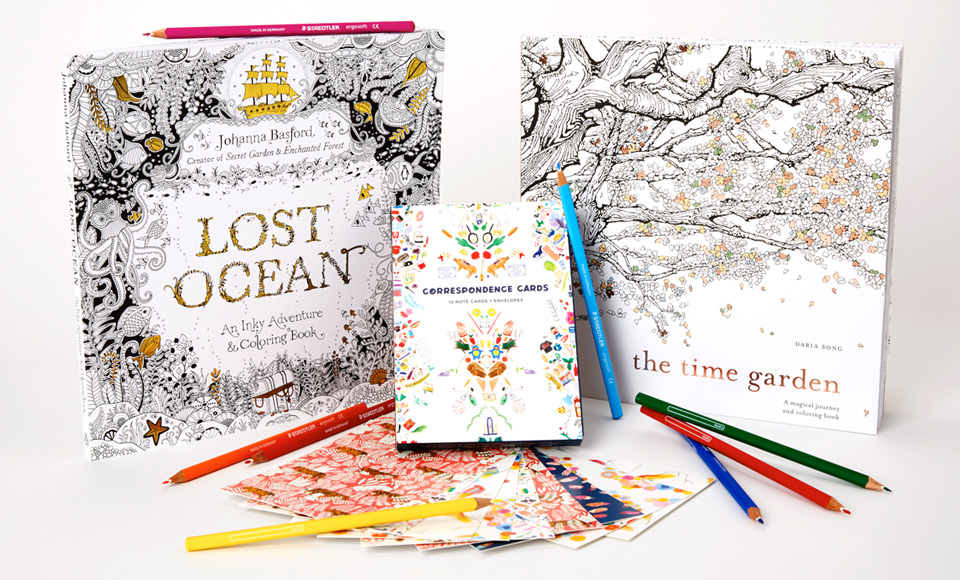 Give yourself or someone you love the gift of creativity and relaxation with this bundle of coloring books, correspondence cards, and colored pencils. Find your artistic side one page at a time!
Get it on ReadBrightly.com
33. DIY Happy Kits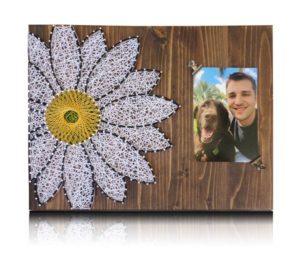 Nothing says Happy Holidays like a handmade gift! DIY Happy Kits feature award winning innovative DIY craft kits that nurture creativity and adventure in all ages. Our kits are great for holiday crafting, and handmade gifts.These are perfect for kids and teens, quick, smart and fun at the same time!
Order today on DIYHappyKits.com
34. The Dirty Dunk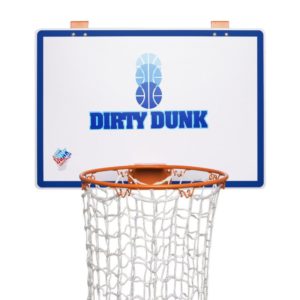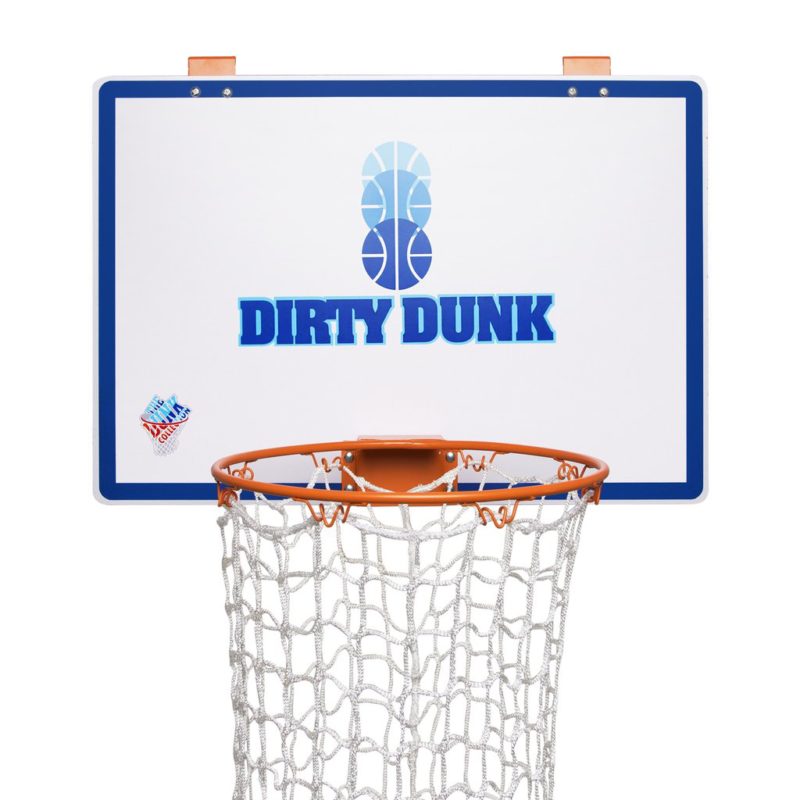 The Dirty Dunk® gives kids a cool and fun way to keep their rooms clean and allows parents to breathe easier at night. Just hook The Dirty Dunk® on the back of a door and watch as they swish or dunk their dirty clothes away!
Get it on TheDunkCollection.com
35. The Last Pokémon Master: An Unofficial Pokémon GO Adventure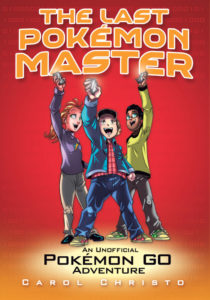 Anyone can be a virtual Pokémon master with a smart phone and the new Pokémon GO app, but what happens when Lucas, a ten-year-old Pokémon super fan, starts to see his characters beyond the screen of his phone—in real life? In this exciting chapter book readers will follow a trio of best friends as they enter the ultimate Pokémon fantasy, or dare we say nightmare. Will Lucas and friends be able to battle and catch the Pokémon-on-the-loose before their entire city, or even worse, the entire planet is destroyed?
Get it on LittleBeeBooks.com
36. Sandcastle Lamp
This lamp will make you feel as though you spent a day at the beach. Watch the gold "sand" glitter swirl around a sandcastle inside an iconic Lava® lamp shape in a soft blue colored base. Color changing LEDs in blue and white create a soothing mood. Watch the instant action and enjoy this fun version of a Lava® lamp.
Get it on LavaLamp.com
37. Hyper Toss
Put your skills to the test with Hyper Toss. The ultimate toy for fast, fun interactive play that really gets you moving. Kids will love trying to beat their scores by catching the ball quickly in one of the three colored cups- all by following audio instructions! Hyper Toss includes 4 game modes: Hyper Toss, Memory Toss, Free Style and Super Toss!
Get it on Amazon.com
38. ZNAPEEZ! Love Wall Hanging Kit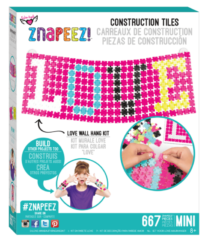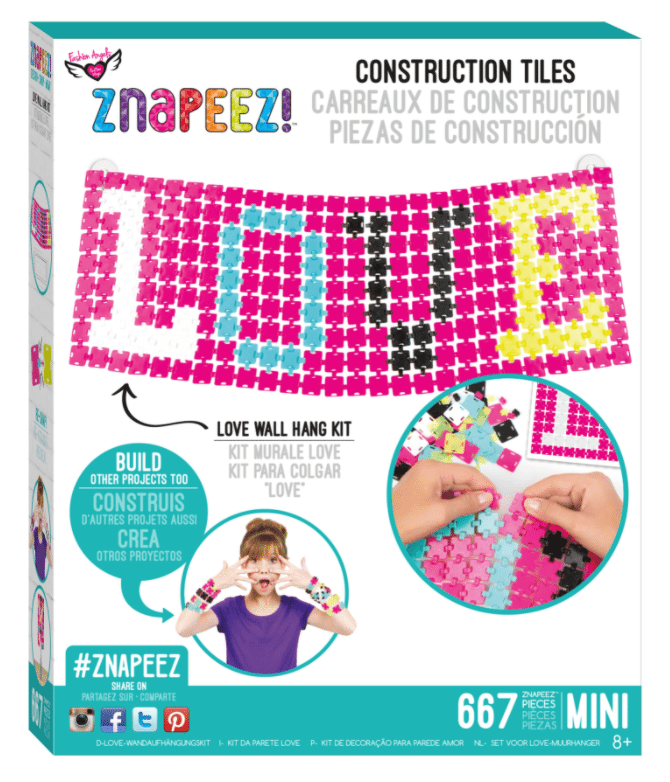 SNAP.DESIGN.WOW! A hybrid of design and construction! Snap together a wall hang for your room that spells out LOVE! Kit includes Znapeez! The open-ended play pattern offers the opportunity to imagine and build an original creation. Each ZNAPEEZ! kit is made up of geometric shaped "tiles" and "Znap" closures that when snapped together, create functional objects such as doll clothes, apparel, fashion accessories, room décor, and toys. Kit includes Znapeez! Tiles and snaps, suction cups, and instructions.
Get it on FashionAngels.com
39. Tapefetti 88 Piece Barrel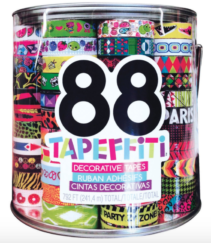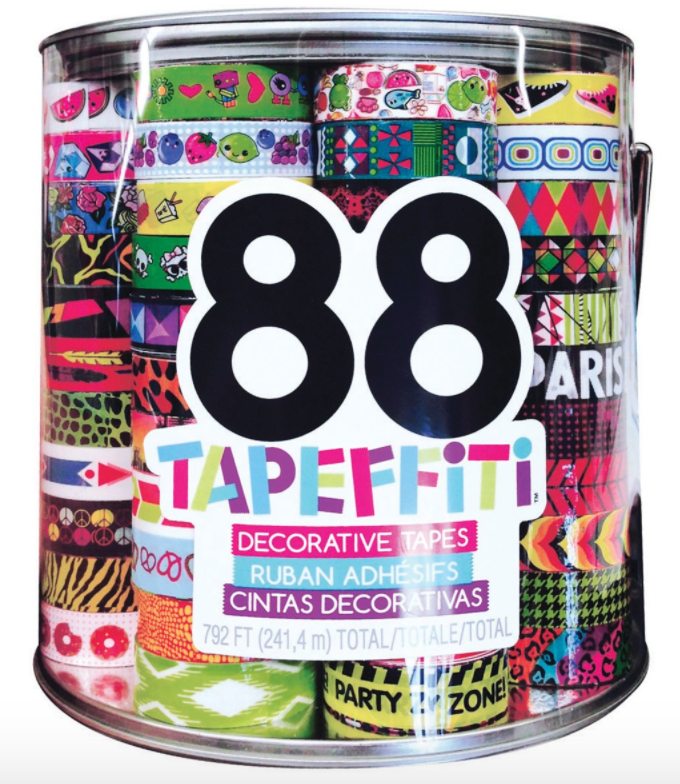 Create, craft and cover endless possibilities with Tapeffiti by Fashion Angels. These fun variety of brightly patterned adhesive tape stick to any surface and are repositionable. Add flair to school supplies, home decor, accessories, apparel and much more. Tapes store neatly in travel-sized bucket.
Get it on FashionAngels.com
40. eKids Pokemon Headphones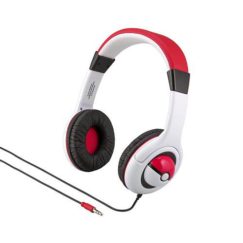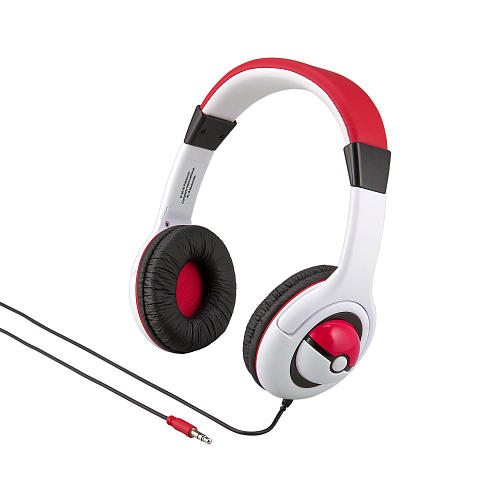 Rock around the house to your favorite tunes with these Pokemon soft, comfortable fit, adjustable stereo headphones. These great sounding headphones have a built-in volume limiter that protects hearing and makes listening to music safe for your ears.
Get them on ToysRUs.com