Do you want to add a feminine touch to your home with an easy bathroom update? These are my tips for a bathroom update. Remember, a little goes a very long way. This unbiased post is sponsored by Moen.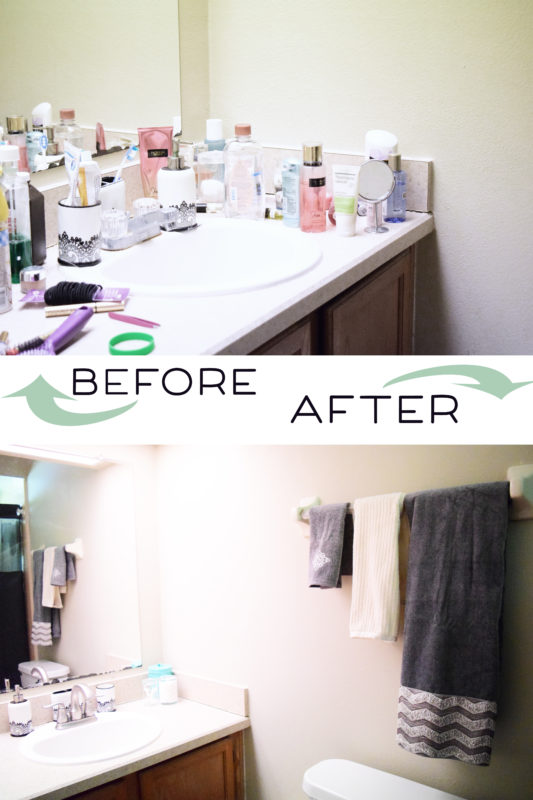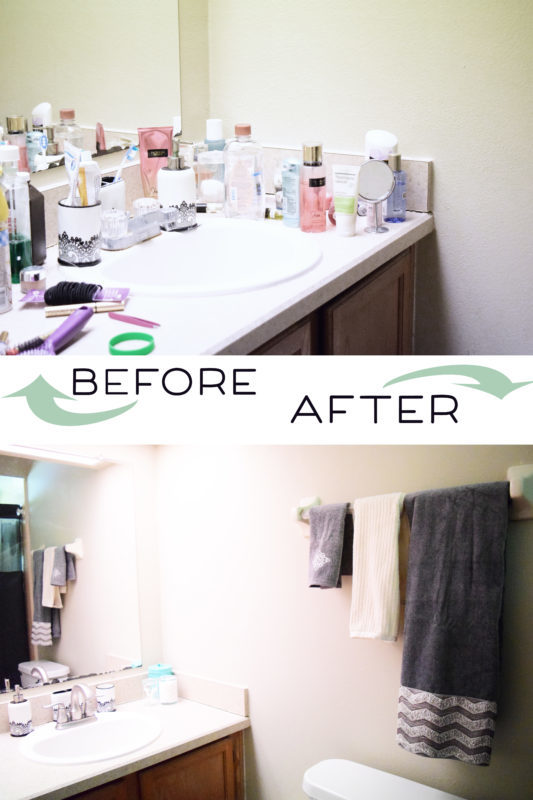 I've been eager to add some femininity to my bathroom for quite sometime now. Our master bathroom has been dull since the very beginning. We've put all of our efforts into the rest of our home to impress our guests but now it's time to make ourselves happy. The master bedroom is all set, so we decided it was time for a feminine bathroom update. In less than 24 hours, our dull bathroom went from shabby to chic – with a few easy steps. You don't have to completely remodel your bathroom to make it desirable. A bathroom update will get the job done just as easily. This is a great option for renters, too.
5 easy steps for a feminine bathroom update
Replace your old faucet with something more modern

The first thing we typically see when walking into a bathroom is the sink. If it's old and rusted, the entire bathroom can look outdated or dull. A sink installation can be very quick and easy if you have a brand that you can trust. That's why I chose Moen's new Hamden bathroom collection. Their bathroom selection is chic, durable, and modern.I chose the Hamden Spot Resist Brushed Nickel Two-Handle High Arc Bathroom Faucet and the Hamden Spot Resist Brushed Nickel Double Robe Hook for my bathroom update. My fiancé, who doesn't like to get his hands dirty, had our new faucet installed in about 30 minutes. It was an easy install and honestly, I was impressed. I could have done it myself, which is why I had to recommend it to my ladies Then, he installed the hook which took no time at all.

My first impression of the new faucet and hook was that it looked fancy. My entire bathroom looked different from a simple install. The look is incredible and the faucet itself is so much nicer than our old one. The handles move smoothly and the height is perfect for our sink. I'd love to get replace all my faucets with these Hamden ones!

Super clean your bathroom

A clean bathroom makes a world of a difference – so get to work. A bathroom update doesn't mean you have to build or break things. Start cleaning in ways that you never have before. Scrub those tiles with a toothbrush. Clean the mirrors, wash the baseboards, scrub that sink, pull the hair out of the drain. Do everything you hate to do! You'll thank yourself later. A pretty new faucet and new accessories mean nothing when your bathroom is dirty. Don't forget to organize the chaos. If you're anything like me, you have hair products and face creams all over the counter! Clean it up!

Find new ways to organize

New ways to organize will help tremendously! Get new containers and bins and baskets to organize your products. Get rid of old towels and expired beauty supplies. This will free-up some space for everything on the counters!

Get matching accessories.

Get accessories that match your sink, like a new towel racks, hooks, and shower heads. But also get matching towels, rugs, and shower curtains. Make everything cohesive. You'll be amazed at how little you have to spend to get the feminine bathroom update that you're looking for.

Add a pop of color

The final step to getting the feminine update that you're looking for is to add a pop of color. It can be a pretty new sign that you hang in your bathroom or a colorful rug that you love. We plan to add some teal to pair with our grey, white, and black color combination.
Be sure to pick up a bathroom collection that's chic, modern, and affordable. Visit Lowes.com to get everything you need!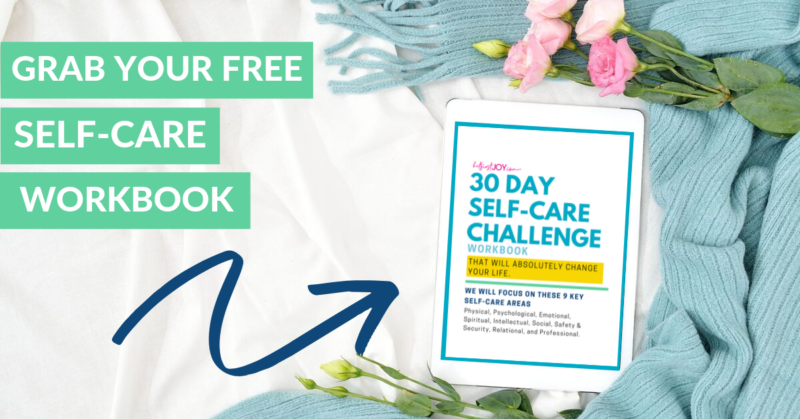 DISCLOSURE
This post may contain affiliate links and/or promotional products, all opinions expressed are that of But First, Joy only. Read my full disclosure.