I doubt that you really need a reason to vacation in New York City. I mean, everyone seems to know everything about the city. I'm going to tell you all of the reasons I think New York City is vacation-worthy, anyways! I've mentioned many times that NYC is my favorite city, but now I want to tell you exactly why. It may seem obvious, but there are so many little things in NYC that are actually BIG things that just don't get enough recognition. So begin booking your New York City vacation now! You can even find out how to get $10 off an Uber ride (or a free ride)!


1. The Food
New York City food is like no other. New York City has the weirdest, most unique, and most delicious restuarants in America! You can find anything in New York City! The last time I visited, I found a few little gems that I highly recommend. Basically, New York City is a foodie's dream come true. If you love to try new foods, then that's reason enough to vacation in New York City!
https://www.instagram.com/p/BLL6qsBD17y/?taken-by=joyceduboise
2. The history
There's so much history in New York City. The tourist areas are incredible! Don't ever be afraid to be a tourist in NYC. It's what you do! Get a City Pass and hit up as many destinations and you possibly can because it's all included in the price (or free to the public). I highly recommend visiting the following:
The 9/11 Museum and Memorials
Tour of the World Trade Center
Radio City Music Hall (not included in City Pass, but a tour is worth the price! You get to chat with a Rockette!)
Statue of Liberty & Ellis Island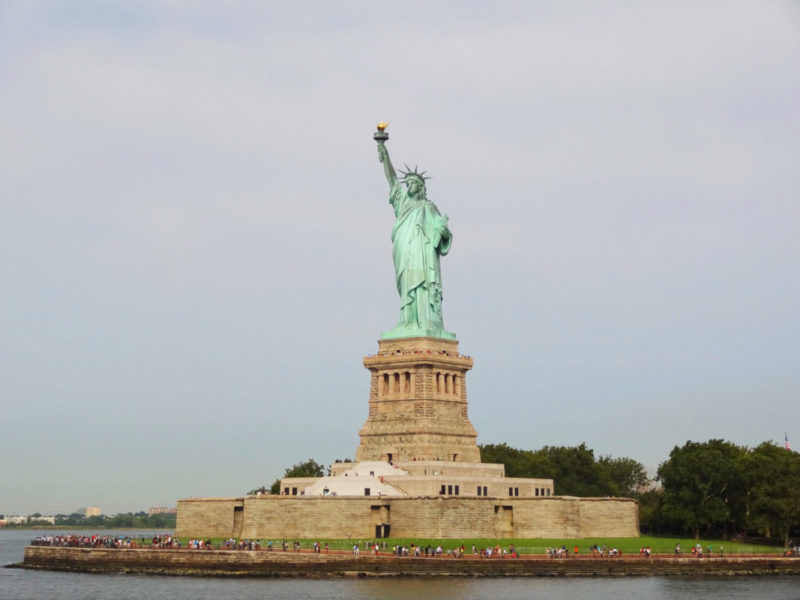 Empire State Building
Saint Patrick's Cathedral (free to the public)
https://www.instagram.com/p/BMFGTYNjpsy/
American Museum of Natural History
Central Park – plan a few hours here!
You also cannot forget to look up your filming locations from your favorite movies, like Serendepity (it's a restaurant) or even The Plaza Hotel (because of Home Alone).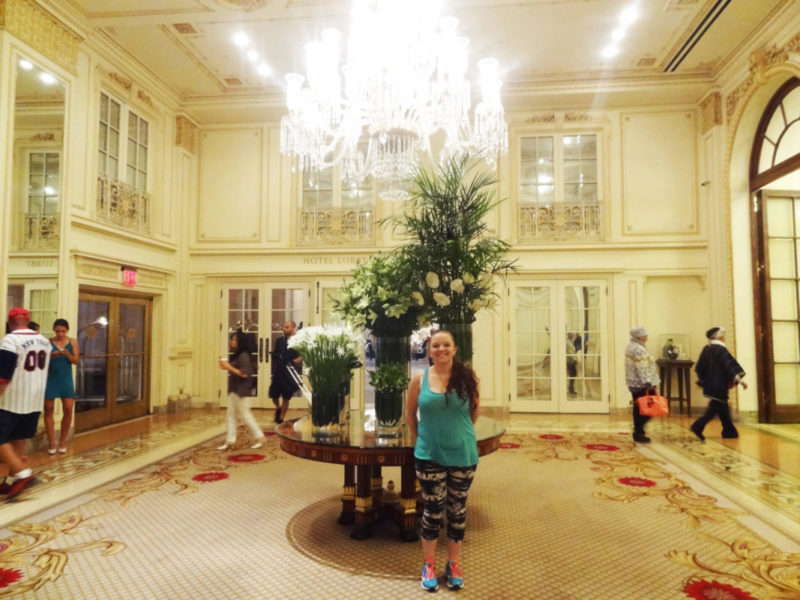 Unfortunately, the famous toy store from Home Alone, FAO Schwarz, has closed it's doors for good.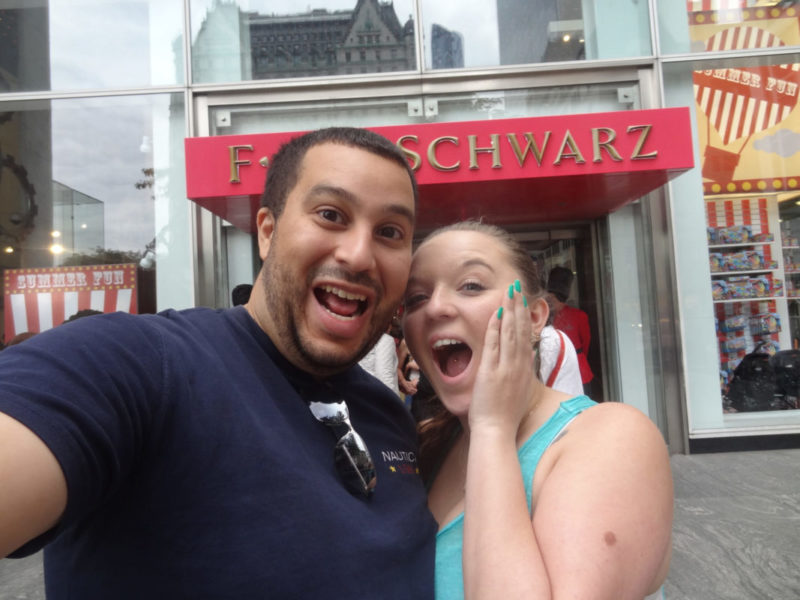 Then, of course, there's Madame Tussauds (wax museum)….

and Times Square.
3. Broadway
You have to see a show on Broadway! In October I attended my very first Broadway show, The Lion King, and it was incredible! If you've seen a touring Broadway show it can be quite the same, but there are some differences.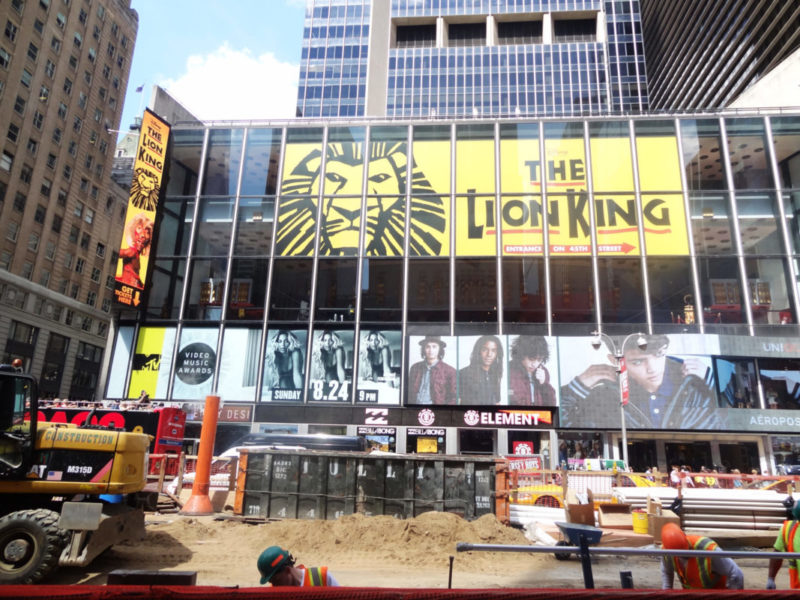 First of all, the feeling is different. You just feel incredible – being in NYC on Broadway where dreams are coming true. Also, the original cast and the more famous cast members are in the shows on Broadway (for the most part). Finally, the set design tends to be better because it's a permanent set. Basically, the props don't have to be moved nightly and don't have to be mobile like on the touring Broadway shows.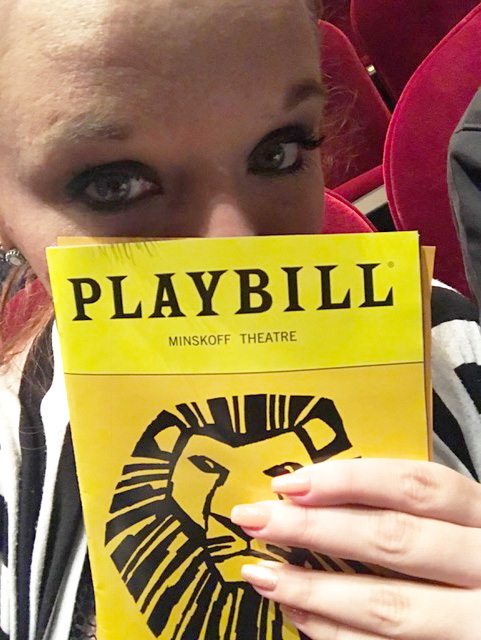 I highly recommend seeing The Lion King. I've never in my life experienced anything like it – the music, costumes, set design, signing, choreography, and acting are all flawless! You will not see or hear a Broadway performer fumble. That's why they are the best! The costumes in The Lion King were impeccable!
4. Central Park
I mentioned Central Park already, but I need to mention it again because I think it's quite underrated these days. Central Park is one of the most beautiful places on the planet, especially in the fall. My first Central Park visit was met with a lot of surprise. Nobody told it was so big and beautiful. Nobody explained that there were different things to see in Central Park! There are bridges, snack stops, sculptures, a carousel, ice-skating rink, canoing, performers, and more!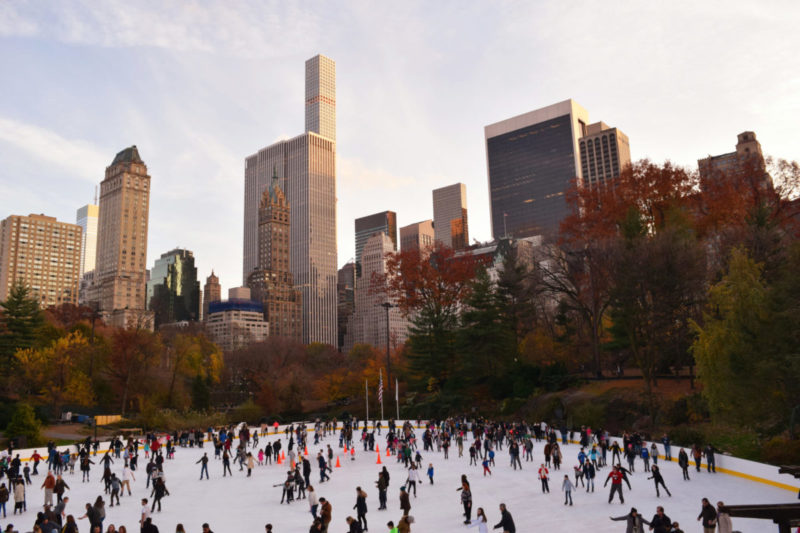 There's so much more to Central Park than anyone mentions. People only mention the crime (which I'm sure there is at night). If you visit in the afternoon – you'll be just fine. There's plenty of benches and beautiful landscape. Plan a picnic, photography, or just a simple stroll. My fiancé and I spent a good 3+ hours last fall just strolling around and taking photos!
5. The seasons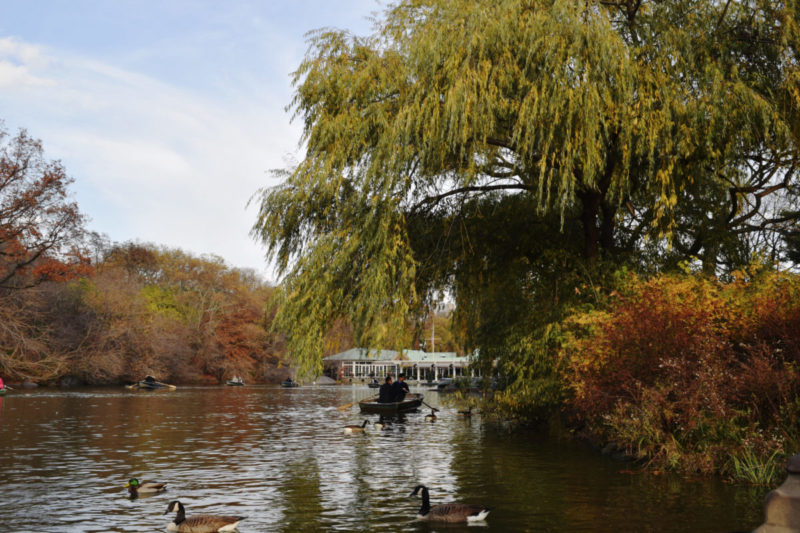 Unlike Florida, New York City actually has seasons! If you want to experience real seasons – visit New York City and stop by Central Park! The leaves were every kind of color you could imaging in November. You can count on NYC to provide you with exactly the weather you expect any time of year! It's worth taking a trip! I promise you!
6. The overall experience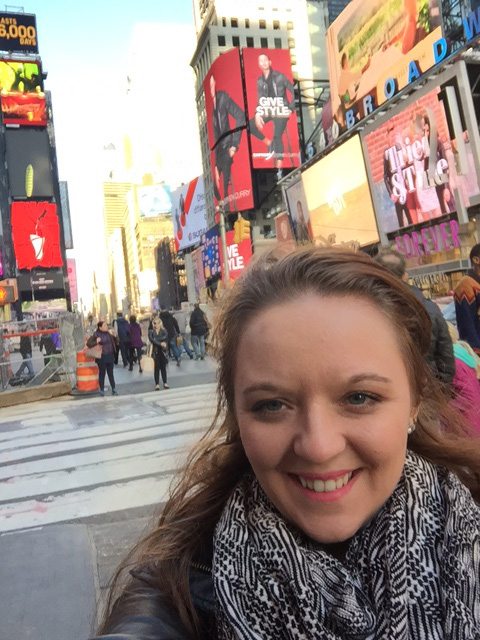 The overall New York City experience is everything you've dreamt of. It's my favorite city for a reason. It's a wonderful, busy, exciting, and historical as you could ever imagine. Be sure to do all of the NYC things – eat hot nuts and hotdogs from stands, take the Subway, get lost, walk really really fast, plan out the days and be spontaneous at night! Take advantage of your NYC experience! Ride in a yellow NYC Taxi, too. It will scare the hell out of you. Do as much as you can during your vacation in New York City!
Get a free ride with UBER (or $10 off): PRETTIESDEC10
If you want traveling to be even easier – take an Uber! Uber is by far the cheapest and easiest mode of transportation in New York City (or just about any city these days). Just download the Uber app, select the # of passengers, insert your address, and an Uber will be right there to pick you up. They are safe, comfortable, and much more personable!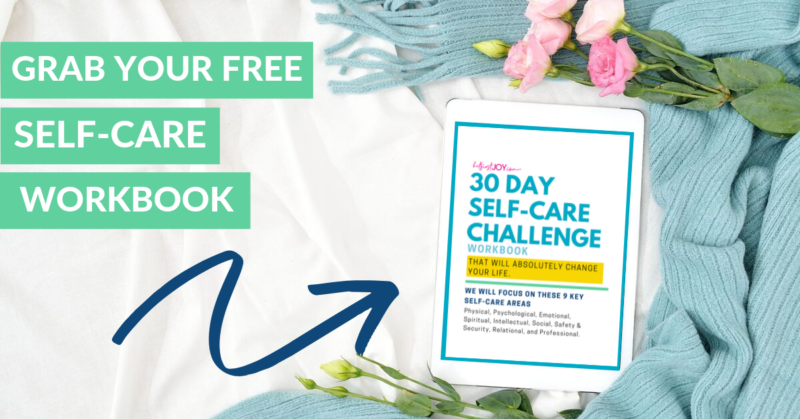 DISCLOSURE
As an Amazon Associate I earn from qualifying purchases. This post may contain affiliate links and/or promotional products, all opinions expressed are that of But First, Joy only. Read my full disclosure.