I just planned my wedding and these affordable outdoor wedding ideas really made it the wedding of my dreams. Oriental Trading's Marry Me has everything and anything. This is a sponsored post, but all excitement is my own.
I'm a woman on a budget. I have no shame in admitting my frugal ways, especially when it comes to celebrations. It's easy to get carried away very quickly. When I began wedding planning a year ago, I envisioned myself taking on all sorts of DIY projects. I told myself that I'd DIY most of my wedding all by myself. Well, I was dreaming! There's no way that I could accomplish so much with my busy schedule. When I finally threw in the towel, I started my search for the most affordable wedding supplies that I could find. Time after time, I landed on Oriental Trading's wedding site, Marry Me. I knew my wedding day wouldn't be complete without these affordable wedding supplies!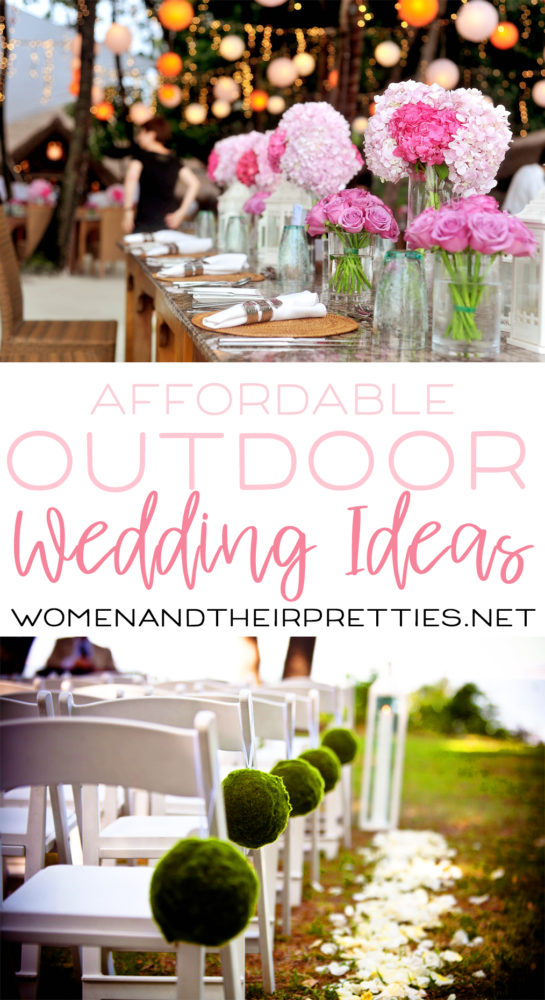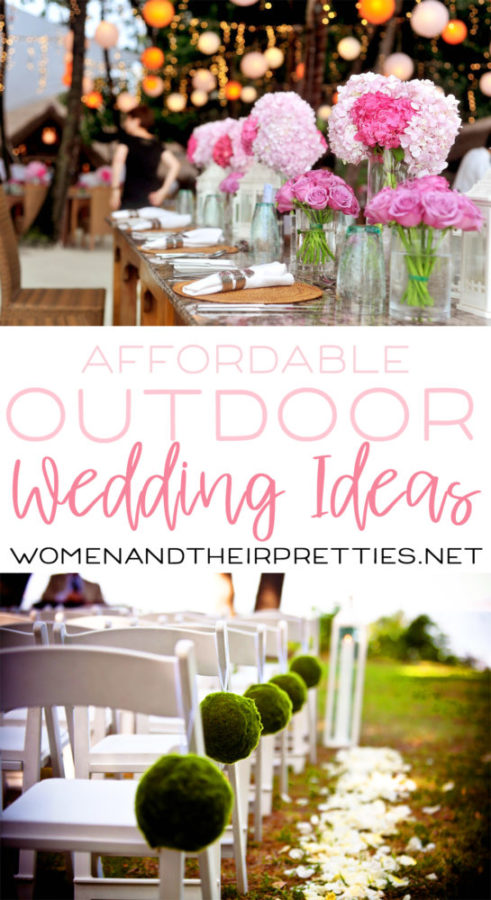 Let me begin by saying that I've never attended a wedding before. My wedding will be my first. As romantic as that sounds, it's a bit terrifying. I have no idea what I'm doing. We didn't hire a wedding planner, so I'm kind of just winged it with a little help from Pinterest. I'm not a structured, perfectionist type of gal. I prefer to do things my way, so when I thought of wedding themes, I pulled some inspiration from a few different themes: vintage, rustic, autumn, outdoors. It may sound like a huge mess, but I think it's going to all come together beautifully (photos will come later). For now, let's talk about all the incredible themed supplies and decor Oriental Trading and Marry Me have to offer.
Affordable Outdoor Wedding Ideas with Oriental Trading
Wedding Signs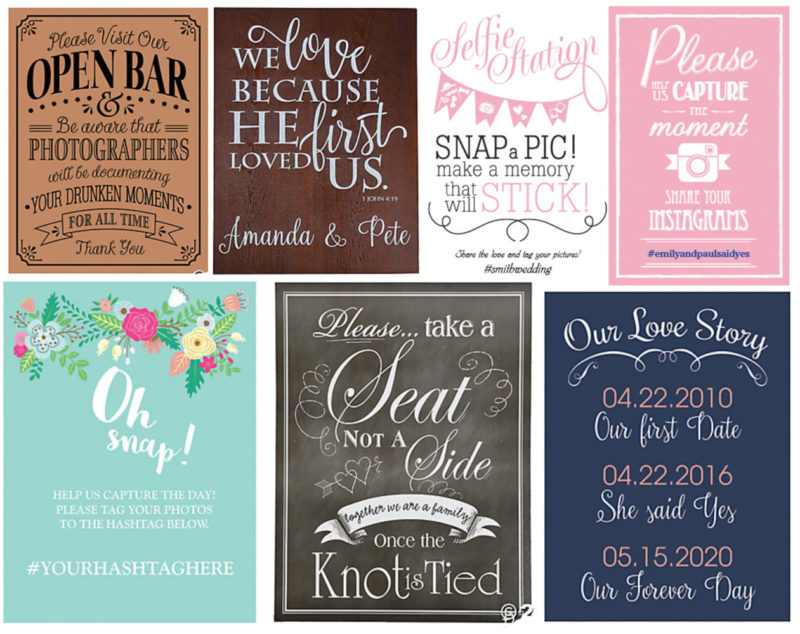 All signs point to a perfect wedding day! Make a pointed effort to direct your guests to the right spot for your nuptials with these adorable and affordable wedding yard signs and directional signs. Guide guests to the ceremony site and reception venue (and to drinks and food!) in a simple and beautiful way with these great wedding decorations.
Personalized Favors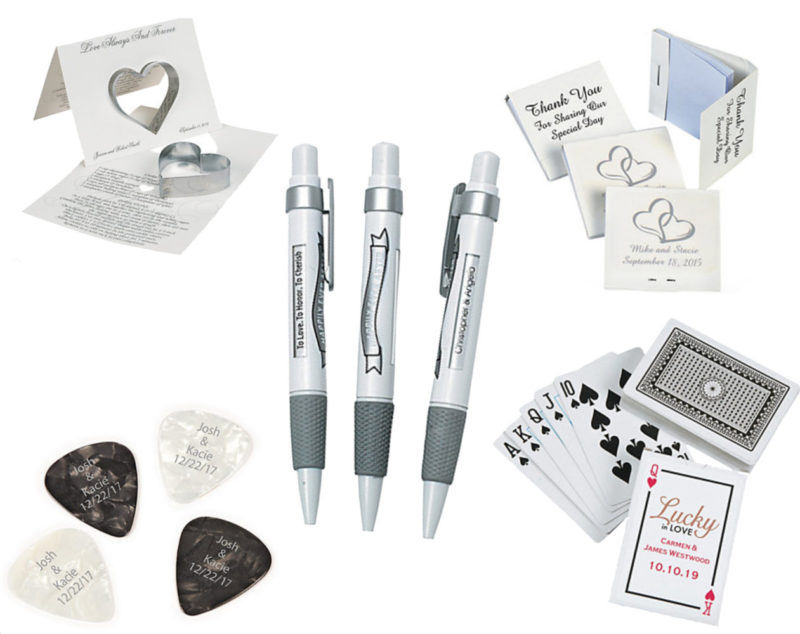 These fun and unique wedding favors let you treat your guests with your own personal style.
Personalized Drinkware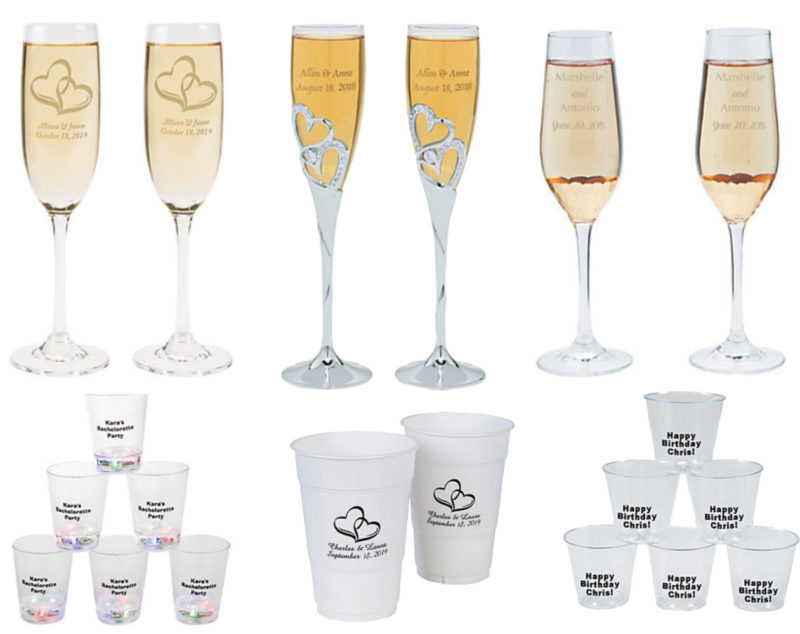 Here's your first wedding quiz… is the glass half empty or half full? At Marry Me, our drinkware is always full! No, not full of champagne, beer or adult beverages but full of fun, happy sentiments and plenty of wedding cheer. Eat, Drink and Be married by shopping our fun and festive selection of champagne flutes, tumblers, shot glasses and wedding drinkware today. Here's to starting happily ever after off in style!
Shop Marry Me's Personalized Drinkware
Candy Buffet
Treat your guests to the ultimate sweets station with our wedding candy buffet and supplies.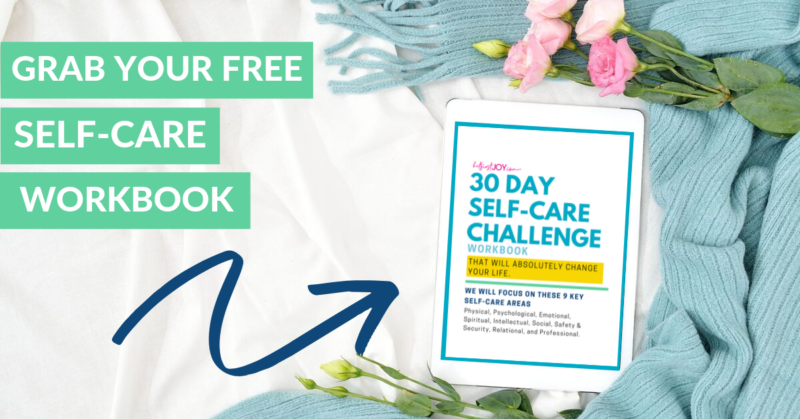 DISCLOSURE
This post may contain affiliate links and/or promotional products, all opinions expressed are that of But First, Joy only. Read my full disclosure.