Women and Their Pretties or Mama Smith's are readers. They both grew up reading and love a good book. They know the importance of reading from birth and have put together a list of some of the best books of the year – for all ages! Each book on this guide was personally tested and/or approved by one or the both bloggers. Please enjoy and remember to keep coming back because new items are added daily!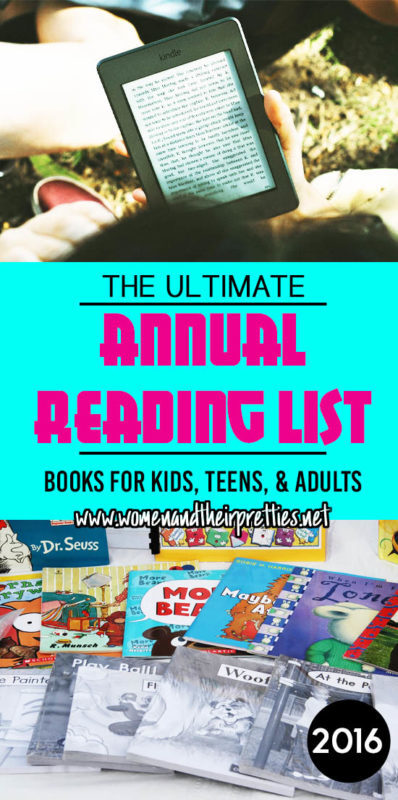 The Spinfords

What's the one thing in the world that scares kids the most? Being different. But not Salvatore. You see, Salvatore's webs are different. Much to his family's disappointment. Because this family of circus-performing spiders has built their act off tradition. Webs are circles, period. But not Salvatore's. And over his father's squashed body is he going to let him perform with them. It would ruin all they worked for since Grandpa Sebastian Spinford started their show back in 1934. But Salvatore knows better. He knows the crowd is craving something new and fresh. And with his grandfather's help, he's going to prove it. Salvatore's story will give children of all ages the confidence to be themselves, no matter what.
Written by: AnnMarie Martin
Purchase Here
---
Piper Green and the Fairy Tree: The Sea Pony

Piper is back for more adventures in book three of Ellen Potter's charming chapter book series: Piper Green and the Fairy Tree: The Sea Pony (on sale August 16, 2016)! Set on an island off the coast of Maine, where kids, lobster boats, and a hint of magic are part of everyday life, this laugh-out-loud series is perfect for fans of Junie B. Jones and Pippi Longstockings, and has back-and-white illustrations by Qin Leng throughout.
Piper finds an unusual whistle in the Fairy Tree in her front yard. But she doesn't want a whistle… she wants a pony! On a trip with her dad to check the family's lobster traps, the whistle attracts the attention of an unexpected friend. Is the fairy whistle working its magic after all?
Written by: Ellen Potter
Purchase Here
---
Cole's Perfect Puppy

The first in a forthcoming series, Cole's Perfect Puppy, by Frances Crossno, tells the heartwarming tale of a young boy and the, "love of his life." Cole's life is changed when he meets Scarlet, a rascally golden retriever puppy, after she escapes the pet shop the day before Christmas. Hopeful to see her under the tree the next morning, Cole is baffled when he finds a pot-bellied piglet from his uncle waiting for him on Christmas Day. Determined to reunite with Scarlet, Cole tries every way he can think to buy the pup on his own. Though winding and unconventional, the path that Cole takes to his ultimate goal is the epitome of determination and perseverance.
Written for middle grade readers, Cole's Perfect Puppy highlights the value of family, friends and unconditional love. The journey that Cole takes to uniting with Scarlet keeps young readers immersed in the story while teaching them some of life's most important lessons along the way.
Written by: Frances M. Crossno
Purchase Here
---
The Amateurs

As soon as Seneca Frazier sees the post on the Case Not Closed website about Helena Kelly, she's hooked. Helena's high-profile disappearance five years earlier is the one that originally got Seneca addicted to true crime. It's the reason she's a member of the site in the first place. So when Maddy Wright, her best friend from the CNC site, invites Seneca to spend spring break in Connecticut looking into the cold case, she immediately packs her bag. But the moment she steps off the train in trendy, glamorous Dexby, things begin to go wrong. Maddy is nothing like she expected, and Helena's sister, Aerin Kelly, seems completely hostile and totally uninterested in helping with their murder investigation. But when Brett, another super user from the site, joins Seneca and Maddy in Dexby, Aerin starts to come around. The police must have missed something, and someone in Dexby definitely has information they've been keeping quiet. As Seneca, Brett, Maddy, and Aerin begin to unravel dark secrets and shocking betrayals about the people closest to them, they seem to be on the murderer's trail at last. But somewhere nearby the killer is watching . . . ready to do whatever it takes to make sure the truth stays buried. First in a new series by the #1 New York Times best-selling author of the Pretty Little Liars series, Sara Shepard, The Amateurs is packed with the twists and turns, steamy romance, and stunning revelations that her fans have been waiting for.
Written by: Sara Shepard
Purchase Here
---
The Day I Dressed Better Than My Wife

You will laugh out loud at The Day I Dressed Better Than My Wife, a collection of humorous essays, plays, and short stories from the mind of Robert O'Connell, author of the novels FLASH MOB and CRUISE MOB. This anthology includes – Bob Gets Cast Out of Hell – Strange Jew in a Strange Land – Slur Wars – Why I Can't Run for President – Miracle Bra – Pumpkin Time – Tyrone was Right. Robert O'Connell is a career educator and humorist. He has three children and currently lives with his wife in South Florida. Follow his blog at www.thesmartestguyiknow.wordpress.com and look for his novels at www.flashmobthenovel.com and www.cruisemobthenovel.com.
Written by: Robert O'Connell
Purchase Here
---
Flash Mob

You'll laugh. You'll cry. You'll dance. You'll die! Home from graduate school for Christmas, Tommasina "Tommy" Pastor is filled with the holiday spirit—of dread. The thought of quality time with her overbearing and mob-connected North Jersey family drives Tommy to seek escape in Montclair's New Year's Eve Flash Mob, organized by Scotty, a local schoolteacher. Tommy's grandfather, an aging mob legend, has something very incriminating to him sitting in a safety deposit box in the Montclair town center bank, to be opened by the FBI when the new year starts. While Scotty's two best friends try to prevent him from screwing up yet another romance, Tommy's brother concocts a scheme to use the flash mob as a diversion to protect the family secret. As the countdown to the New Year begins, everyone is in for a hilarious and romantic adventure where the only thing for certain is that family will always be there for you—like it or not. Funny like Dave Barry or Lawrence Block Gritty like Robert B. Parker or Lawrence Block Romantic like Janet Evanovich or Lawrence Block flashmobthenovel.com.
Written by: Robert O'Connell
Purchase Here
---
Remember, Just Be You

We have all had moments where we didn't feel like we fit in as children and even as adults. We sometimes forget to just be ourselves. Follow Mark as he goes through his journey of finding out why it is always important to just be you.
Written by: William Campbell
Purchase Here
---
Love and Compassion is My Religion
Jane Zarse was born in Lake Forest, Illinois. She grew up in the private school world of privilege and excess as she spiraled into alcoholism before joining Alcoholics Anonymous and finding her way back. InLove and Compassion Is My Religion, she writes about learning to love herself again and how finding spirituality helped her do so.
Written by: Jane Zarse
Purchase Here
---
Coloring for Moms and Moms-to-Be

Especially for new moms and moms-to-be, this stylish and detailed coloring book – with charming, detailed images of a new baby's world – is an ideal way to relax, unwind, and spark creativity during those moments of quiet in mom's busy life. Small enough to slip in a handbag, diaper bag, or travel bag, and featuring a gorgeous gold-foiled cover!
Written by: Random House
Purchase Here
---
Piano for Kids

Piano for Kids is a fun, easy course that teaches children to play piano or keyboard faster than ever before. Popular songs such as: Let It Go, Beauty and the Beast, Over the Rainbow, Heart and Soul, We Will Rock You and more famous classical/folk tunes will keep kids motivated. The clean, simple page layouts ensure their attention remains on each new concept. Every new song builds on concepts they have learned in previous songs, so kids can progress with confidence. The method can be used in combination with a teacher or parent.
Written by: Jennifer Linn
Purchase Here
---
Drums for Kids
Drums for Kids is a fun, easy course that teaches children to play drumset faster than ever before. Popular songs will keep kids motivated, while the simple, easy-to-read page layouts ensure their attention remains focused on one concept at a time. The method can be used in combination with a drum teacher or parent. Demonstration tracks are included online for download or streaming. Songs include: Another One Bites the Dust * Crazy Train * Free Fallin' * Living After Midnight * Old Time Rock & Roll * Stir It Up * When the Levee Breaks * and more.
Written by: RScott Schroedl
Purchase Here
---
Mary Had a Little Glam

This little Mary has STYLE! In this fun take on Mother Goose, fashion-forward Mary helps some of childhood's most beloved characters go glam. From the kid who lives in a shoe (and dons some fab footwear, too) to Jack, who breaks his crown but gets a great new one, Mary's school friends look fantastic in their finery. But are they now too well dressed for recess? Not to worry—Mary always shows her flair for what to wear!
Written by: Tammi Sauer
Purchase Here
---
Brunhilda's Backwards Day
A picture book for 3 to 6 year olds, this book teaches kids that being kind and nice to people actually makes you feel better than playing tricks and being mean. A good lesson for young children, teachers and parents will enjoy the message while kids will be enthralled with the bright, colorful illustrations and the silly, warty witch.
Written by: Shawna J C Tenney
Purchase Here
---
If a T-Rex Crashes Your Birthday Party

If a T. Rex crashes your birthday party, you'll probably be super excited. But someone should warn you about a few things. Someone who knows. Like me. Your birthday party will get a little more crazy when a T. Rex decides to crash. He'll stomp and ROAR. He'll look at you as if he's wondering how you taste with a little mustard, and never want to leave. By the end, though, you may just find yourself asking him to come back next year! This funny and playful story teaches young readers about the power of patience and acceptance in a cute and unexpected way.
Written by: Jill Esbaum
Purchase Here
---
Hey, Coach

This sprightly, rhyming picture book captures all the fun and energy of very young children experiencing their first team sports on the soccer field. Over the course of their first season, the players progress from unsure newcomers to enthusiastic good sports who love the game—and even score! The humor and the real-kid voices will have readers rooting for this spirited and determined team.
Written by: Linda Ashman
Purchase Here
---
Bella Donna: Too Many Spells
Bella Donna seems just like any other student at her school, but she has a secret: she's really a witch! The other witches who live on Coven Road are having a spell casting contest, and Bella is determined to win. She's trying to learn as many spells as she can, and that's no small thing! It's not easy to complete secret magic training while trying to live a normal-kid life. When strange things start to happen at school and begin to spin out of control, Bella wonders if she can really do it. Maybe there are just too many spells! This second installment in the sweet, spooky Bella Donna series will captivate young readers. Bella Donna: Too Many Spells is a combination of magic, adventure, and staying true to yourself. Marion Lindsay's adorably simple spot illustrations bring even more magic to author Ruth Symes's delightful tale. Fall in love with Bella Donna and her road to witchdom! And be prepared for her next big adventure!
Written by: Ruth Symes
Purchase Here
---
Ninja Bunny
Ninja Bunny has faced incredible danger! He has demonstrated all the skills of a super awesome ninja: impressive strength, amazing bravery, extreme sneakiness! But when he embarks on a new mission to find the Golden Carrot of Awesomeness, he meets his biggest challenge yet—his annoying little sister! She insists on tagging along, and she insists that she is a ninja bunny, too. Not possible. Will she ruin Ninja Bunny's chance at finding the world's largest carrot? Or might she actually possess a few ninja skills of her own?
Written by: Jennifer Gray Olsen
Purchase Here

---
Talking with Your Toddler

Are you concerned that your child is not verbalizing? The solution may be as simple as a game. Talking with Your Toddler teaches you how to stimulate speech using everyday play. It makes learning to talk fun and engaging for your child. With proven therapies and easy-to-follow activities, Talking with Your Toddler makes an ideal home companion. Written by experienced speech professionals, this book's straightforward approach is equally useful for parents at home, teachers in the classroom or therapists in a clinic.
Written by: Teresa Laikko M.S. CCC-SLP
Purchase Here
---
Where Do Pants Go?
Where do pants go? Do they go on your head? Do they go on your neck? No! This humorous story shows kids how to put on their clothes—from the underwear on their bottoms to the hats on their heads and everything in between. But sometimes getting dressed doesn't happen without a few fun missteps! These adorable toddlers and their trusty dogs are sure to tickle every young reader . . . from their funny bones to the bottoms of their soles.
Written by: Rebecca Van Slyke
Purchase Here
---
Leaping Lemmings!
Think before you leap! Lemmings look alike, they sound alike, and they act alike. So if one jumps off a cliff, the others will jump right after him . . . except Larry. Larry's very independent-minded and he won't follow his fellow lemmings blindly to their doom. But can he teach them to use their brains and stop making terrible group decisions? John Briggs has created a wonderfully funny, quirky tale about staying true to yourself, while Nicola Slater's witty illustrations capture all the humor and pathos of Larry's situation.
Written by: John Briggs
Purchase Here
---
Even Superheroes Have Bad Days
All kids have trouble getting a grip on their emotions, sometimes—even young superheroes! But what do they do when they're having a bad day? Colorful action-packed illustrations and a dynamite rhyming text reveal the many ways superheroes (and ordinary children, too) can resist the super-temptation to cause a scene when they're sad, mad, frustrated, lonely, or afraid. From burning off steam on a bike or a hike, to helping others, this energetic picture book has plenty of fun ideas to help kids cope when they're feeling overwhelmed.
Written by: Shelly Becker
Purchase Here
---
The Complete Walt Disney World 2017
Your best vacation ever. It's easy to have with the help of this award-winning full-color guidebook. Filled with the most detailed information ever published about Walt Disney World, it combines a thorough description of everything Disney has to offer with a cornucopia of advice and insight to help you enjoy it. In other words, it's a handbook on how to have fun. Critics agree. The Orlando Sentinel calls it "a fantastic planning tool." The St. Louis Post-Dispatch says it's "refreshing in its honest opinions." Also included: more than 454 photographs and over a thousand fun finds and facts. Smartly organized, the 416-page book fits easily in your purse or backpack.
Written by: Julie Neal and Mike Neal
Purchase Here
---
StarPassage: Book One, The Relic
Clark Burbidge was born and raised in the mountain valleys of the Rockies. He earned an MBA from the University of Southern California and a BS from the University of Utah. Clark and his wife, Leah, live near Salt Lake City, Utah, where they enjoy their blended family of ten children and five grandchildren. StarPassage is Clark's seventh book.
Written by: Clark Rich Burbidge
Purchase Here
---
That's Not The Monster We Ordered

The day the Turner family gets their very own monster is a momentous event in the neighborhood. Everyone gathers for the occasion. The monster can roar louder than a lion, leap down the stairs better than any Slinky, and eat grass so no one needs to mow. Based on the Turners' experience, investing in a monster seems like a great idea! Except, the monster that shows up isn't the monster they ordered at all. Their monster likes to pull pranks and paint murals, and when he eats grass, he gets gas! He isn't a good baker and he smells! Will the family return their defective monster? Or will the monster find a way to win their love? That's Not the Monster We Ordered is a fun twist on household pets but full of enough silly antics to warrant rereads. As in Gorillas in Our Midst and My Grandpa Is a Dinosaur, Fairgray and Jones have blended imagination into the real world, creating an entertaining story everyone will enjoy.
Written by: Tara Black
Purchase Here
---
I Am So Bored!
A little bear is bored and has no idea what to do with himself. He tries to find a friend to play with him, but no one is around or available yet. Dejected, the little bear lays down on the ground with nothing to do but to stare at the sky or the grass. How boring! Slowly, though, as he sits still, the world begins to come alive around him and his senses are awakened. The grass and the forest around him and the sky above him seem like a very different place and the bear finds himself full of curiosity. He sees things he hasn't seen before like the shapes in the clouds and feels things he hasn't felt before like the vibration of a bird's wings. I Am So Bored! is a book about imagination, slowing down the pace of life, and the power of all five senses. Take a journey with the little bear as he realizes the beauty of life that exists in the world around him. The perfect story to help little ones wind down and to take a break from screen time. Remember: boredom can sometimes be the best way to have fun.
Written by: Henrike Wilson
Purchase Here
---
See You Later, Alligator!

A departing tortoise has his bags packed and is almost ready to set out on an adventure, but he can't leave until he says good-bye to each of his animal friends. The tortoise stops for every last timid mouse and bumblebee, shouting his rhyming good-byes, making you wonder if, perhaps, he's stalling the start of his trip. His animal friends appear startled as he suddenly pops up on each page to say adieu—especially the perplexed rhinoceros the tortoise mistakes for a unicorn! With each farewell, the tortoise's good-byes get sillier and more creative. When will the good-byes end and the adventure begin?
Written by: Sally Hopgood
Purchase Here
---
Little Penguins

Snowflakes? Many snowflakes. Winter is coming. So begins this ever-so-simple story. As the snow starts to fall, the excited penguins pull out scarves, mittens, heavy socks, and boots, and Mama helps them bundle up. But when it's time to go out, one timid penguin decides to stay home. Filled with waddling baby penguins, playful text, and delightful illustrations, this book feels like a young picture-book classic in the making.
Written by: Cynthia Rylant
Purchase Here
---
My Pancakes Taste Different Today

How a breakfast staple teaches kids personal responsibility for the environmentBefore going fishing one day, Ethan eats his favorite breakfast—pancakes. As his mom explains how his pancakes are made with help from the sun, clouds, rain, animals, and farmers, Ethan sees the world in a new way. While playing outside, Ethan decides to create a big splash by throwing a can in the lake and accidentally contaminates the environment. Time passes and one day Ethan notices that his pancakes taste different. Realizing his decision to make a big splash caused a problem which affected his food, Ethan enlists the help of his friends to correct his mistake. Do Ethan and his friends fix the taste of the pancakes? What do they learn in the process? This book will appeal to readers ages 3-9 as well as lovers of the environment.
Written by: Heather and Bruce Galpert
Purchase Here
---
The Rootlets: Trouble at Plantasy Land

Now entering it's second installment, The Rootlets: Trouble at Plantasy Land (Fall 2016) continues to follow the adventures of Brocc, Carrotina, Cornelius and Kaley—best-friend superheroes named after their veggie hair—as they demonstrate healthy habits, like drinking their green power juice boxes. Brought to life with illustrations by Jeremy Russnak, the books combine storytelling, fun, humor, kindness, and good nutrition with a mission to inspire kids to read more, dream more, play more, laugh more—and eat more veggies.
Written by: Vicki Marquez
Get more info here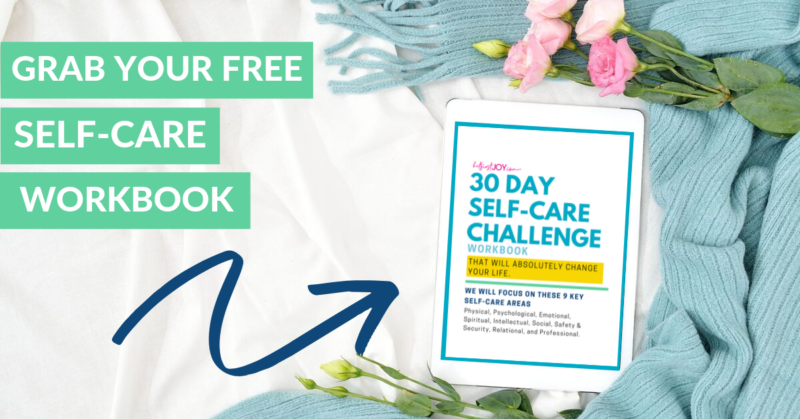 DISCLOSURE
This post may contain affiliate links and/or promotional products, all opinions expressed are that of But First, Joy only. Read my full disclosure.