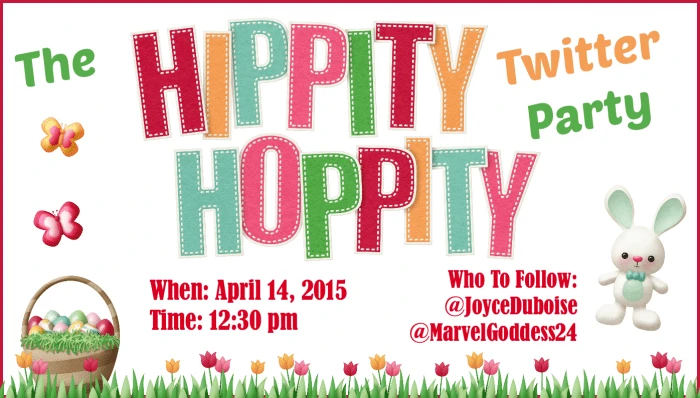 #HippityHoppity
The Hippity Hoppity blog hop will run from April 6 to April 20. To bring exposure to the Hippity Hoppity Blog Hop we would love to host a Twitter Party during the second week of the hop. We want this party to trend, so it will bring more traffic to our hop!
The Twitter Party is April 14 at at 12:30 pm EST
If you would like a shout out at the Twitter Party, we'd love it if you would donate a prize valued at $10 or more!
This shout out will include:
1. Your Twitter handle in a mention asking the attendees to follow you
2. A link to your blog hop giveaway asking for people to enter
3. May include an additional mention or 2
For Twitter Party questions, email: [email protected]
For Blog Hop questions, email: [email protected]
First- RSVP Here –

YOU DO NOT HAVE TO ATTEND THE TWITTER PARTY TO DONATE

Fill Out The Donation Form Below
Make sure to add the button below to your sidebar.

Retweet the tweet at the top of this post!
Thank you for reading Blogger Opp: #HippityHoppity Twitter Party Donations Form.