I had the opportunity to chat with Roy Conli about bringing the newest Disneynature film to the big screen. He gave us his Top 6 Born In China Behind-The-Scenes secrets and now we're all dying to own the Blu-ray! This event was hosted by Disney but all wild opinions are my own.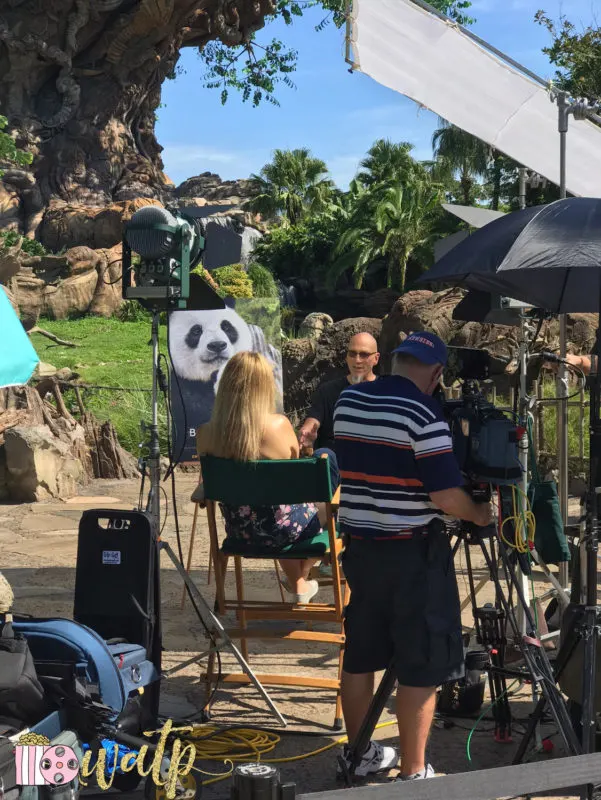 I've had the pleasure of chatting with Born In China's Director, Roy Conli a couple of times since the film was first announced. I've always found the process of capturing these wild animals in their natural environment quite intriguing, so I don't mind learning as much as I can about the film. This interview with Roy was with a much smaller group, which meant a lot more time to get a good feel of what took place during the filming of Born In China Behind-The-Scenes. I must say, a Disneynature film has a lot more going on behind-the-scenes than an audience realizes. It isn't just a simple crew behind camera recording. Filming wild animals is a much more difficult process than filming humans. Here were my favorite takeaways from the Roy Conli interview. Enjoy!
6 Born In China Behind-The-Scenes Secrets
1. The camera crew had to leave the country every time their Visa was about to expire, reapply, and come back.
What a pain, right? Every time their Visa was about to expire, they literally had to shut everything down, pack up, come back to the USA, reapply, and then setup all over again. That's true dedication! In fact, I wouldn't have believe it myself had Roy Conli not confirmed this for us! However, they did have a little help while they were away.
He had to literally shut down, go out of the country, reapply for his visa and come back. It's a journalist Visa so every 90 days we had to renew it.

Well, the fortunate thing is we also had, we had a Chinese crew working with us on the film. It was an Eastern/Western union, so while the cinematographers left, the Chinese crew would be there protecting the equipment and making sure everything was kept up and it was a good partnership!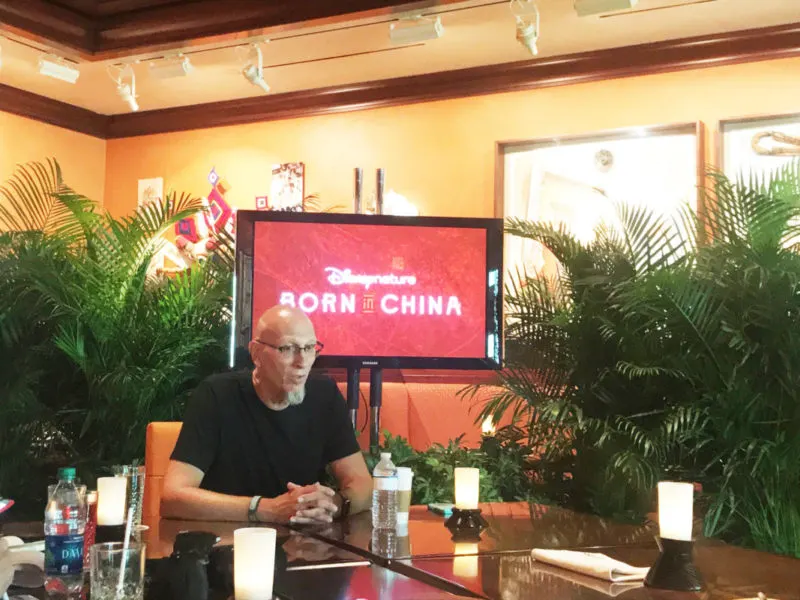 2. Director, Roy Conli was not in every filming location.
In most films, the director is always around to ensure everything goes according to plan. However, this is a Disneynature film. It's not just your ordinary movie and being in another country, with wild animals in multiple locations, it's nearly impossible for the director to be everywhere. So, the real question is: what filming locations was he in?
There was no way I could go, take eight days to acclimatize to go to the snow leopard thing. I was mainly at the panda site. I spent a lot of time there when I was in China.
3. The snow leopard's cubs in Born In China – SURVIVED!
***Spoiler Alert***
So, if you've seen Born In China then you know the mama snow leopard didn't make it. She had cubs which we were all worried about but fortunately, Roy broke the good news that those babies survived on their own! Here are the details:
I'm very happy to say that fortunately, this takes place, in a reserve and so there are rangers in that area. The snow leopard cubs, literally disappeared for a while.

Chuan, the director, stayed in contact with the rangers that were on the ground and about six weeks after we left, they found them and they were alive and healthy! Initially we thought that there was no chance!

We are observers and we have to let nature take its place and run its course and in this particular case, nature did the nice thing which was great!
*** End of Spoiler***
4. The storyline develops after everything is filmed – It's the filmmakers journals that make the story!
Naturally, we think the storyline of a film is developed before the actual filming takes place but in nature, you can't predict anything. You don't know how these animals are going to behave or how interesting their stories are going to be. That's why on Disneynature's Born In China, the filmmakers kept journals of all the animals behavior. This really helped the storyline develop.
Cinematographers who were out in the field will journal everything that they see and they tell us about the characters, what's happening and slowly, usually by about the third installment of footage that you get, you start seeing patterns of a story that evolve. We filmed more than five different animal groups and so some of those just fell away because there weren't inclusive stories.

I work in, in animation and you start off writing a script, boarding it, developing character, designing and then you finally end up with an image on screen and here you start with images on screen and you kind of work backwards in a way, but you meet in the middle, and in this particular case, the animals give you the story.
5. Tow Tow's story started our as his little sister's story. Until they saw how Tow Tow felt a bit left out.
My favorite storyline in Born In China is Tow Tow's because it's so sad, sweet, and realistic. The monkey family has just welcomed a new baby girl into the world and well, the older brother Tow Tow isn't so thrilled. All the attention is on her so he decides to act out – seeking comfort wherever he can. It sounds like the life of a teenager, right? The filmmakers knew that this story was necessary to run with!
With the monkey story, we were going to go with the concept of Tow Tow's little sister and the birth and I have to say, this is where I think Chuan as a storyteller is really brilliant because the trope of Disney Nature is mother-child.

What we started seeing is that this little monkey who had been somewhat removed and ostracized from his family was actually the more interesting story and I remember the conversation where we started talking about all of us who had had younger siblings and how we all felt that when the younger showed up, we all of a sudden weren't the apple of the eye anymore. So, that really kind of tied us into a whole new direction.

Then, we sent that back to the cinematographers in the field and said hey, we're following Tow Tow now and so they started to follow Tow Tow much more.
6. Born In China inspired the people of China to care more about conservation!
It's interesting to hear how much a film can impact a nation. That's exactly what happened after the people of China saw Born In China. Now, all of a sudden, there's a rise in conservation efforts – which is the exact kind of ripple effect that Disney loves to see!
The awareness that this film brought and the pride that they had, because they don't get to see this stuff, was enormous and there has been a boom in nature filming in China now as a result of this film, which is kind of cool! For many years, World Wildlife Find has been in China helping with the pandas and helping with the snow leopard population.

One of the great things about our partnership is that a portion of every ticket that was sold the first week went to World Wildlife Fund. They've been there for many years, but now there's a resurgence in giving, you know. Which, in America we have a giving tradition but that kind of giving – that's not part of their tradition and now it's becoming something in terms of protecting their environment which is cool.
How can you support the Disney Conservation efforts?
Okay, now you know a lot about the Disney Conservation efforts – but how can you and your children get involved? There are actually a lot of ways average people like us can help out! All of these ideas were presented by Dr. Anne Savage:
Help spread the news: Visit DisneyAnimals.com or Nature.Disney.com to grab some incredible educator guides! This will help you, help others and will help to improve your own life.
Contribute to the Disney Conservation Fund: Any donations help to protect wildlife!
Lessen your impact on the planet: Recycle, use less energy, and use less water.
Pay attention to what you purchase: Try not to buy things that come from protected forests. Pay attention to you sustainable seafood choices.
Purchase things in the parks that support the Disney Conservation Fun: There are a variety of things in Disney's Animal Kingdom that will directly help Disney Conservation, as some of the proceeds go directly toward protecting the wildlife. Just check the tags or ask a cast member to help with your purchasing decisions.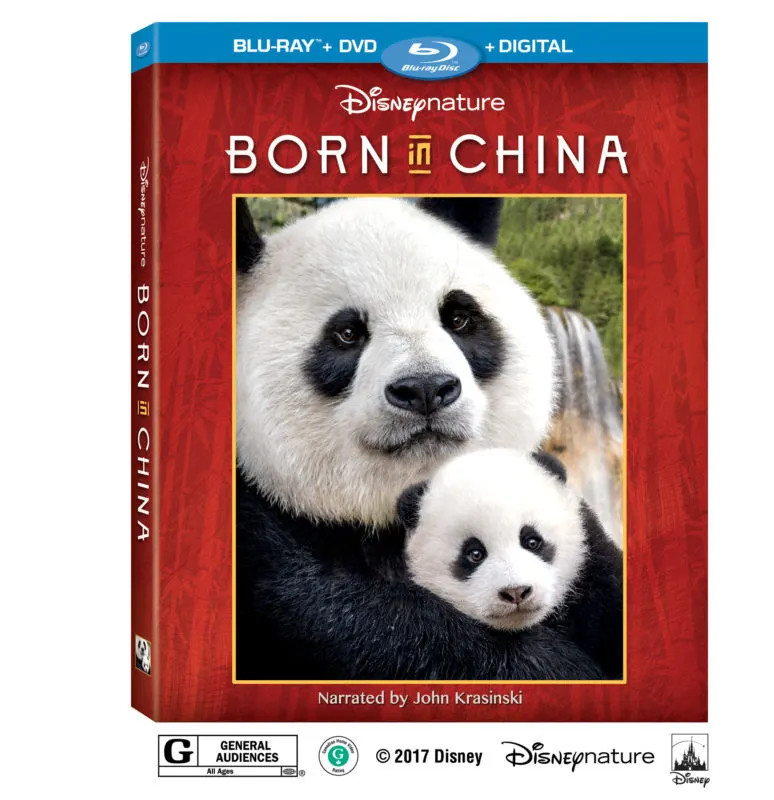 Disney's Born In China, narrated by John Krasinski, transports audiences to some of the world's most extreme environments of China where few people have ever ventured to witness wildly intimate and adorable moments in the lives of three animal families – a doting panda bear mother, a 2-year-old golden snub-nosed monkey, and a mother snow leopard. It is the seventh theatrical release from Disneynature, which brings the world's top nature filmmakers together to share wildlife stories that engage, inspire and educate. The breathtaking footage and high-definition quality picture is captivating for audiences of all ages and is a must-add to the in-home collection. Disneynature's newest true-life adventure film "Born in China" journeys into homes on Digital and Blu-ray™ Combo Pack on Aug. 29.