I partnered with Best Buy to share all the things I love about Bose Frames. All opinions are my own.
When it comes to tech, you can sell me anything that incorporates music. I've always been a music lover. In fact, I majored in Music Production. Basically, my heart beats a tune.
Nowadays, you can find music in just about everything from portable pocket speakers to workout headbands.
Now, these Bose Sunglasses!
The Bose Frames come in two styles: Bose Alto Frames and Bose Rondo Frames. What's particularly special about these high-tech Bose Sunglasses is that there are built-in speakers.
Speakers in the GLASSES! Are we in Year 3000 or what?
When we were kids, we pictured the day we'd see tech like this. Actually, we pictured things to be much less stylish, right?
Had you told me that one day we'd be seeing speakers in glasses, I'd have pictured some sort of funky headspace straight out of Star Trek. Yet, here we are with the stylish and fashionable Bose Frames.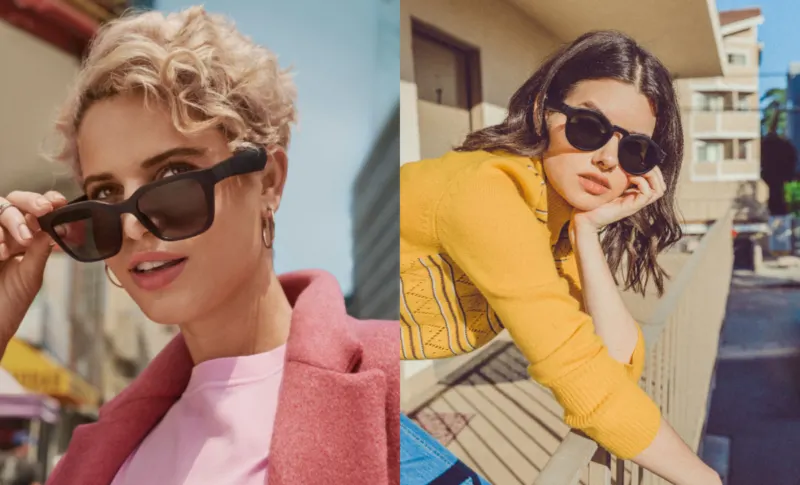 5 Reasons Bose Frames Need to Be On Your Wishlist
Once you find out all of the great features, I promise you'll want to add it to your wishlist. Particularly if you're a tech lover, like me.
1. Built-In Speakers
The most impressive thing for me is the built-in speakers and Bluetooth connectivity. I love that I can slide these glasses on my face, connect to my cellphone, and listen to my favorite songs with ease!
2. Nothing in Your Ears
If you're anything like me, you have trouble with in-ear headphones. They are uncomfortable, fall out often, and easy to lose. Basically, it's another thing to remember when traveling.
With the Bose Frames, you have sunglasses and headphones, all in one!
3. Connects with Google Assistant and Siri
To add, these Bose Sunglasses offer access to Google Assitant and Siri. With one button you can accept or decline calls, power on and off, or control your music.
4. Bose Augmented Reality
A really cool features in these high-tech sunglasses is the Bose Augmented Reality.
A first-of-its-kind audio augmented reality platform that makes astonishing new audio experiences possible. Combining the power of wearable audio products, mobile devices, and integrated apps, Bose AR can augment your world with content for your ears instead of your eyes.
5. Really Stylish
Finally, these Bose Frames are super stylish. In fact, you'd never be able to tell that there are so many great features just by looking at them. Dare I say they are Bose's best kept secret?
Grab the Bose Alto Frames and Bose Rondo Frames at a Best Buy near you or on BestBuy.com!