Sexy, Delectable, and Irresistible! All of these words describe how the products at Booty Parlor make you feel! With everything from lip stain to kissable body icing and Massage Oil to lingerie, this is the go-to company for gifts that make women feel desirable outside and inside the bedroom. Because every woman deserves to feel beautiful!
Booty Parlor sent me a couple of products that made me feel beautiful and attractive. Sent in the cutest, most girly packaging, I received two very unique items.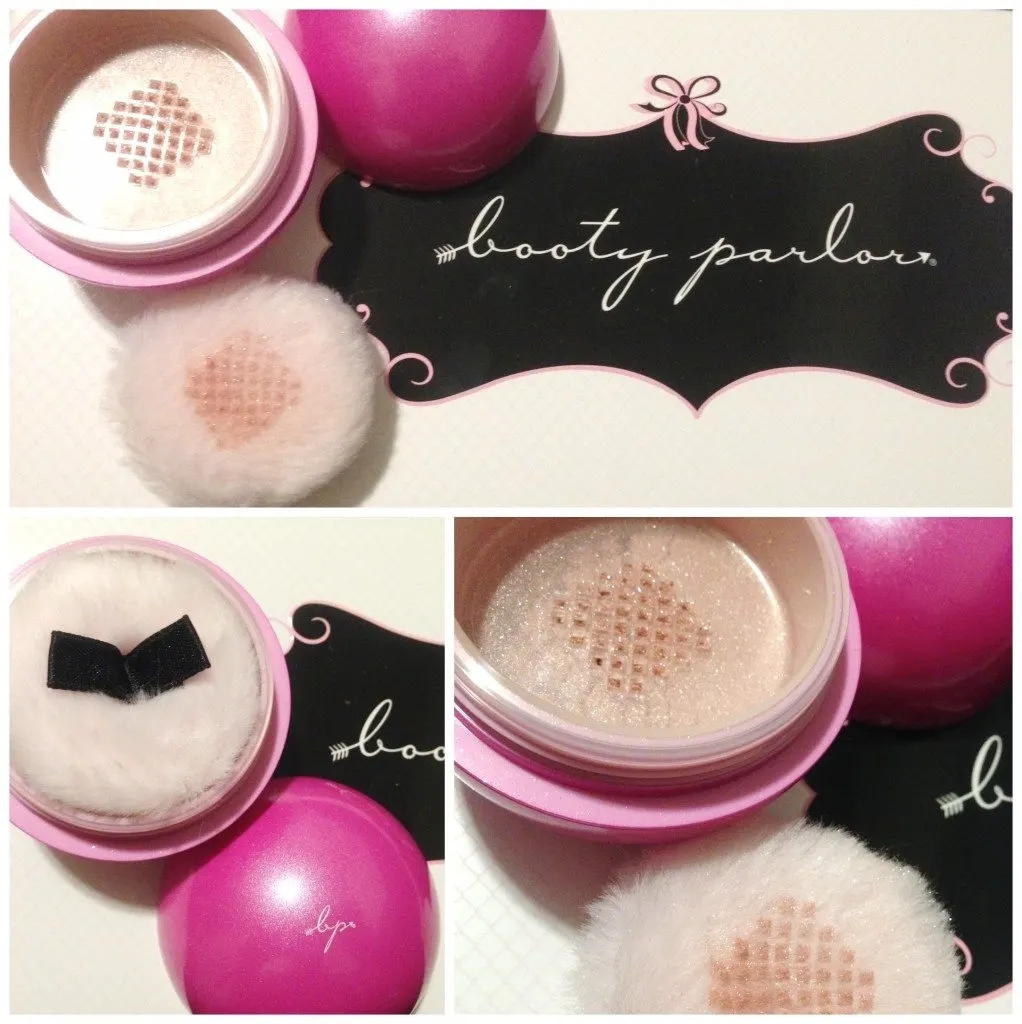 The first item that I had to try is the Dust Up Kissable Body Shimmer. With 3 different shimmers such as, Marshmallow Gold, Candy Pink, and Cocoa Bronze- I had a very difficult time choosing, but I decided on the Candy Pink. I simply used the soft puff to dust the sexy pink shimmer onto my skin, leaving it with a kissable and yummy cotton candy scent. My boyfriend loved it maybe more than I did. Every time I wear it he thinks it is a free pass to kiss me as much as possible! You can purchase any of the shimmers individually or you can check out their Love Kits, which each include a few other irresistible products!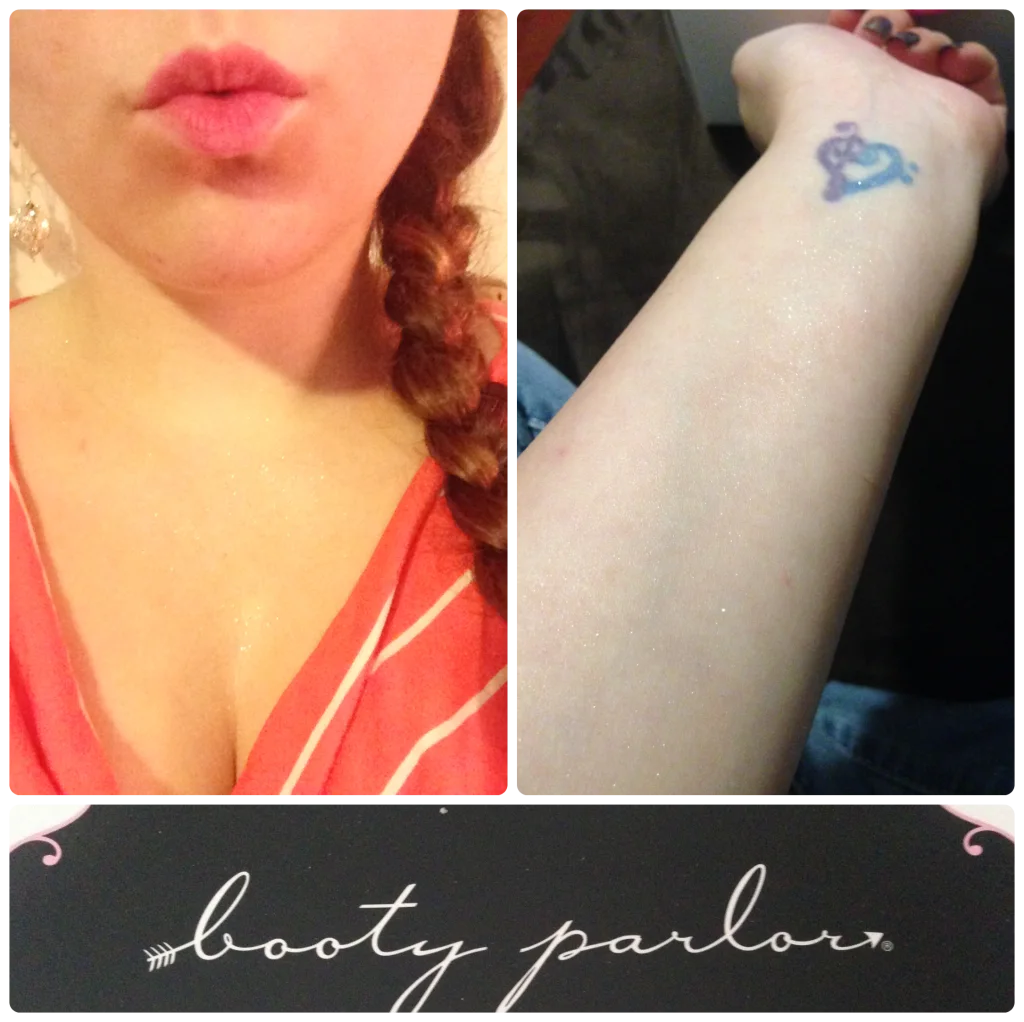 The next item I received, which is also included in different Love Kits and sets, is the Kissaholic Aphrodisiac Lip Stain in the peachy-pink color "Nibble". My first choice was the true-red color "Frenchy" but apparently that is a very popular color! Made with a blend of aphrodisiacs, this type lip stain is something that you will not find anywhere, but Booty Parlor! As soon as you apply the lip stain you can feel the plumping take effect with the tingling feeling that your lips immediately feel. The peachy-pink color is beautiful and very complimentary to my light skin tone.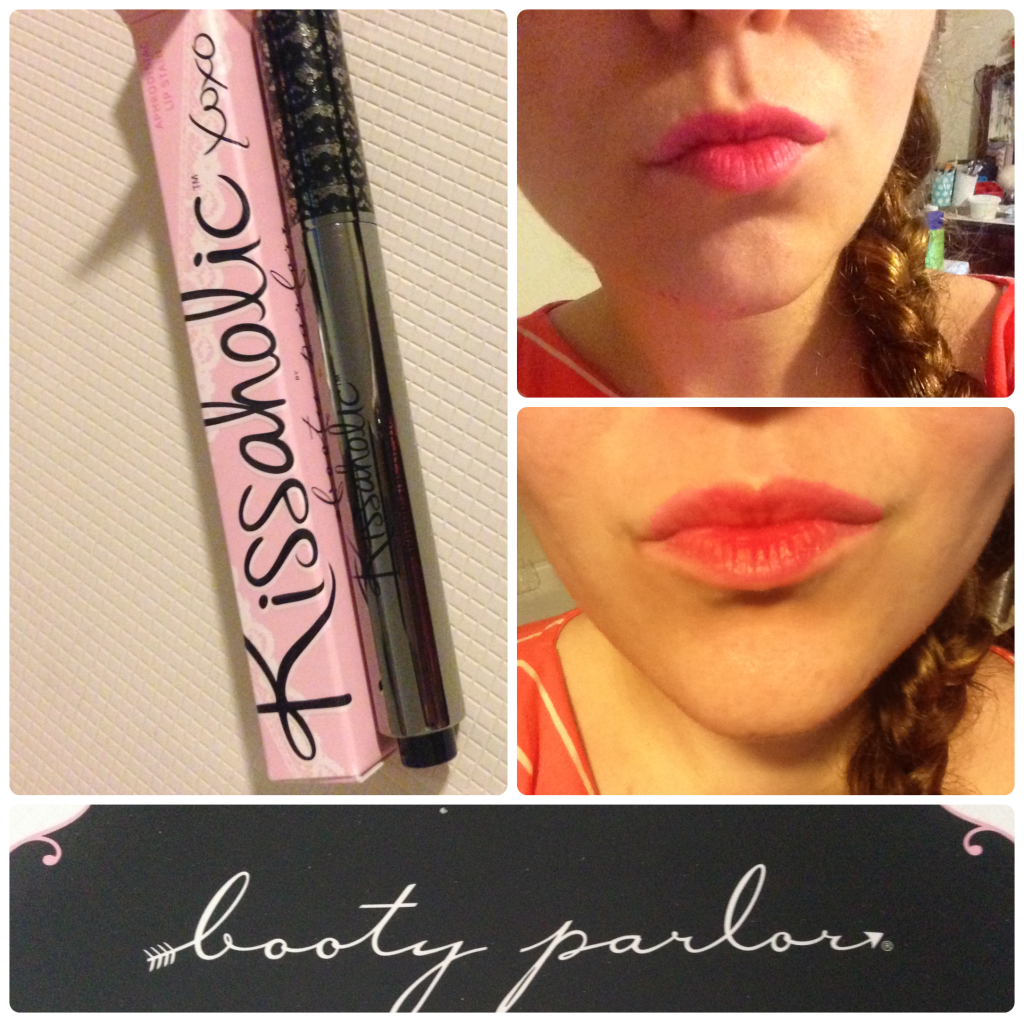 Overall I am very excited about Booty Parlor! All of their products have a unique twist to them. Every woman should own at least one Booty Parlor product. I promise you though, if you try one, you will be addicted! Now you see why I choose Booty Parlor for a sexy pick me up!

---
MAKE SURE TO THIS DISCOUNT CODE: BPPretties FOR $6 OFF ANY ORDER. EXPIRES 1/1/15
Make sure to check out BootyParlor.com to see all of their awesome products, build your own love kit, explore their gift guides, and more! Also, connect with them below!
The products mentioned above were complimentary for me to give my true and honest opinion. I was in no way influenced to write a positive review or paid to write this review. I would only recommend products to my readers that I would use or have used myself.