Last year, my boyfriend and I surprised my mother with a surprise comedy show. We took her to see Kevin Hart on his What Now tour. She had no idea what was going on until we arrived at the venue. It was probably one of the most exciting days of her life. You see, we are all huge Kevin Hart fans. He quickly became a comedian that I loved to being my very favorite comedian. His comedy somehow surpassed my love for Dane Cook's comedy. Kevin Hart was the first comedian to get his stand up on the big screen (with his Let Me Explain tour) and it's obvious as to why. There's something so hilarious about him. His size, his facial expressions – everything abut him is just too funny.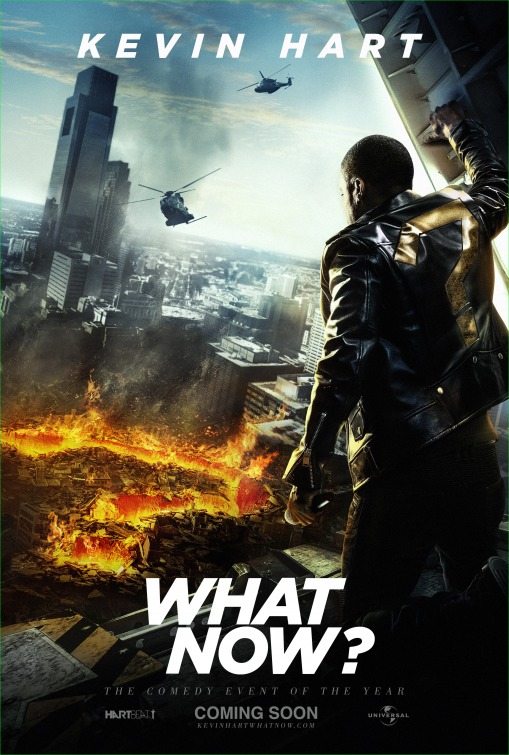 That's why I am super excited for the comedy event of the year – Kevin Hart: What Now? will be headed to the big screen. You best believe that my boyfriend and I will be the first in line to see this in theaters. Be sure to mark you calendars folks. If you loved Let Me Explain, then What Now will make you laugh until you cry – I pinky promise!
In theaters October 14th
KEVIN HART: WHAT NOW? – In Theaters October 14
Official Website | Facebook | Twitter | Instagram | #KevinHartWhatNow
In Universal Pictures' Kevin Hart: What Now?, comedic rock-star Kevin Hart follows up his 2013 hit stand-up concert movie Let Me Explain, which grossed $32 million domestically and became the third-highest live stand-up comedy movie of all time. Hart takes center stage in this groundbreaking, record-setting, sold-out performance of "What Now?"—filmed outdoors in front of 50,000 people at Philadelphia's Lincoln Financial Field—marking the first time a comedian has ever performed to an at-capacity football stadium.