Unless you attend convention or expos often, then you probably don't know exactly what to pack. You don't want to bring too much but you definitely don't want to forget anything. You want to be cute and you need to be comfortable. You have to be prepared but if you're traveling, you don't want to carry too much. So what do you pack for a multi-day convention? Here's a girl's guide to convention packing. You'll thank me later.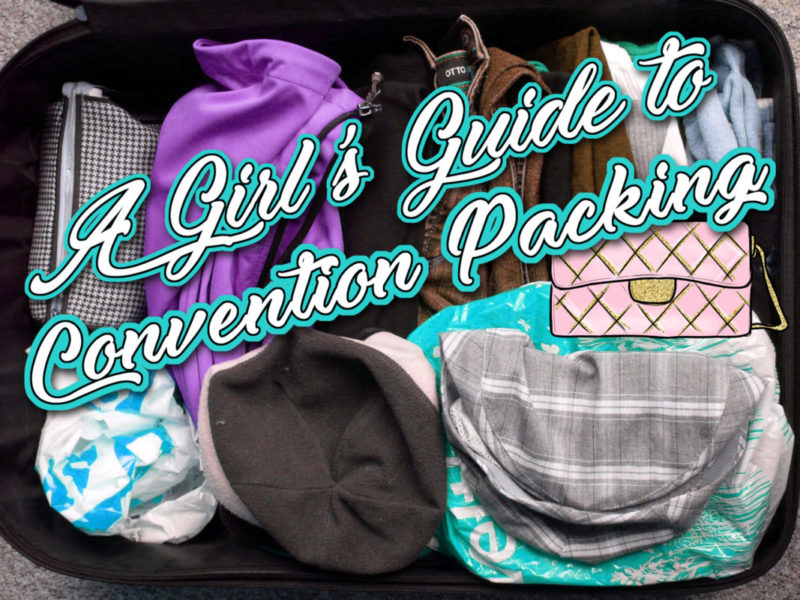 A Girl's Guide to Convention Packing
Comic cons, expos, conventions, conferences… oh my! Have you ever showed up to any of the following completely unprepared? Nobody really tells you what you'll need or what would be better left at home. You're a woman, so you probably overpacked or overdressed. Maybe you wore high heels that were way too high and brought body washes that didn't make it through TSA. I've been there, done that – way too many times. At this point, I'm basically a pro at this stuff. Here's my detailed girl's guide of what you should and shouldn't bring to your next big event.
1. A body wash that gets the job done
You need a body wash that you're comfortable using every single day. A perfume body wash probably won't satisfy you in the way it would at home. You're going to be experiencing very long and busy days. You need something made for women, by women. You need the SweetSpot Labs Gentle Wash. This is my go-to wash because it's 97% natural and really cleans all those sweet spots that need to be fresh at all times. It's safe for your entire body and will leave you feeling a cleanse that you've never felt before.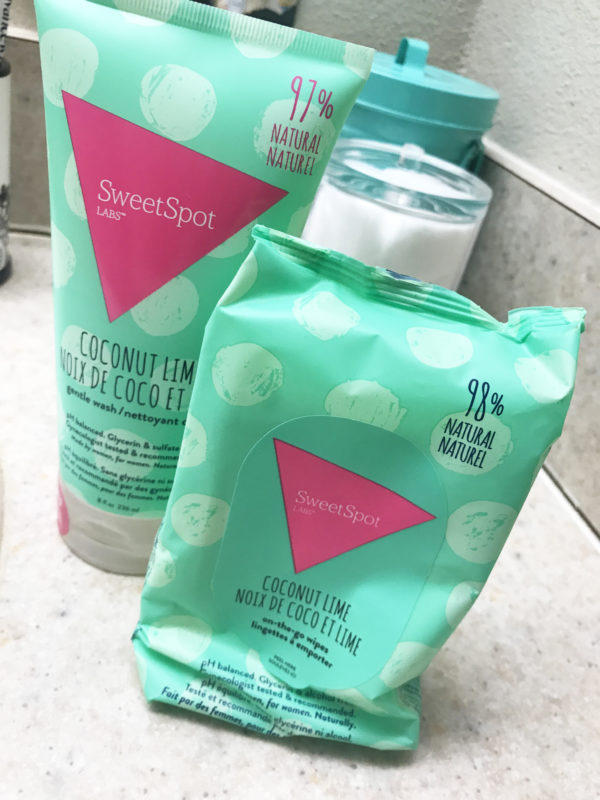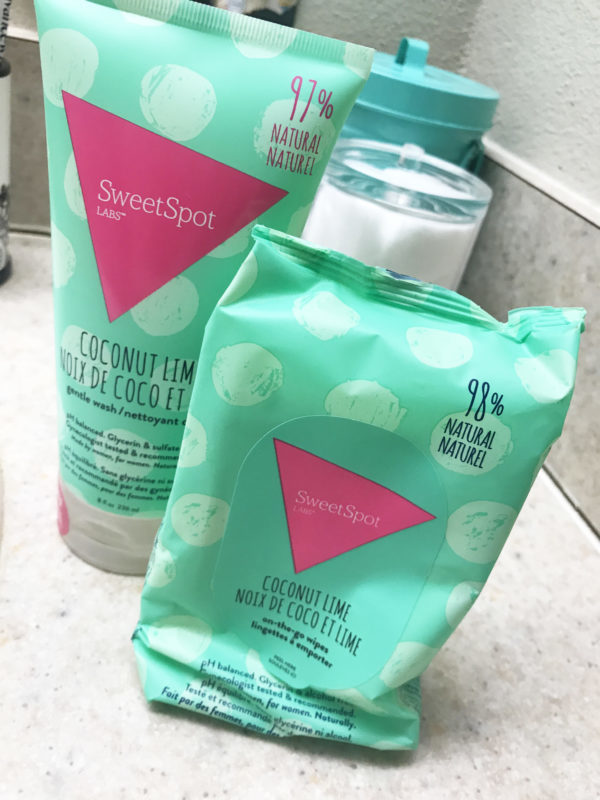 The fresh Cucumber Lime scent really does the trick for me. The lather is perfect and the light scent is exactly what I need to feel comfortable an confident during those 16 hour convention days. Pick a bottle up in the feminine products isle at a Wal-Mart near you!
2. On-the-go for an all-day, any-time refresh
Sometimes you sweat more than you'd like to admit. We're humans – it happens. Let's get candid about this for a minute. Maybe you didn't eat the best lunch and those scents seem to seep through your pores as if it's their jobs to run your entire event. That's when you need the SweetSpot Labs on-the-go wipes. These wipes can be slid right into your handbag or carry-on luggage. Don't want to carry the entire pack? Slip a few into a plastic bag to keep them fresh all day long. Give yourself a quick wipe down when you've had a rough day. Pick a package up in the feminine products aisle at a Wal-Mart near you!
3. The most comfortable shoes you own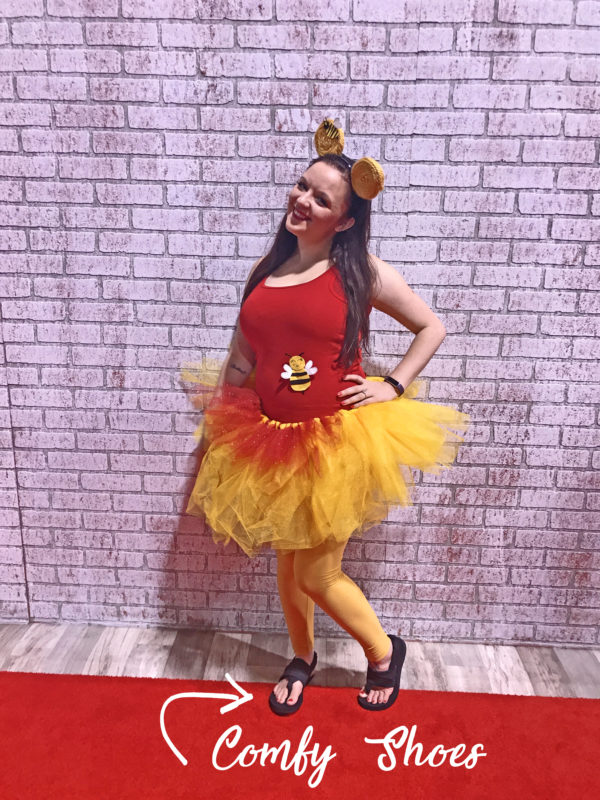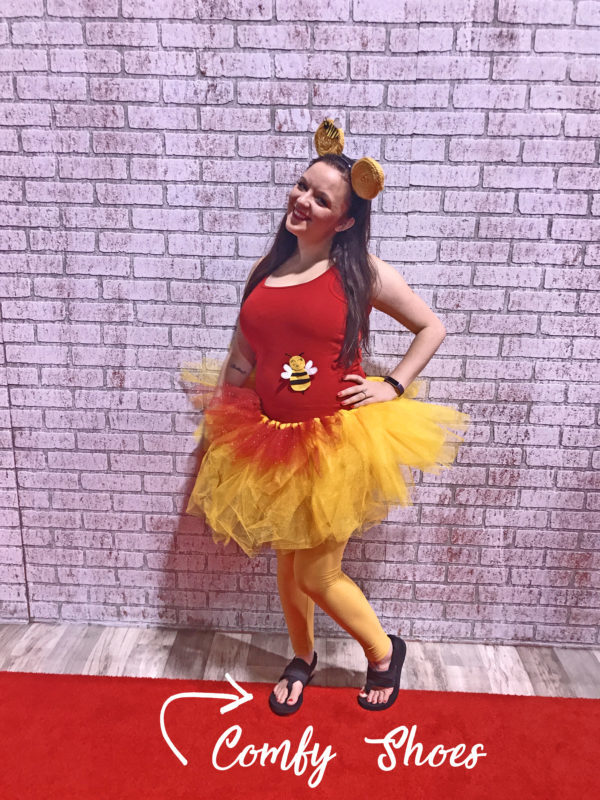 Maybe your convention is for leisure or maybe it's for business. Maybe you've looked forward to the event for the past 364 days or maybe you're forced to show up. Either way, make comfort your number one concern. I don't care how formal your attire is, be sure your shoes are exactly what you'd wear for a day out to an amusement park. You'll be walking way more than you could ever imagine – especially if there's sponsors/brands/booths/expos. At the end of the day, nobody really care what you wore. They are more concerned with how much pain they are in from walking or standing all day. Don't make that mistake. Cute doesn't matter when you're miserable.
4. Business Cards (if applicable)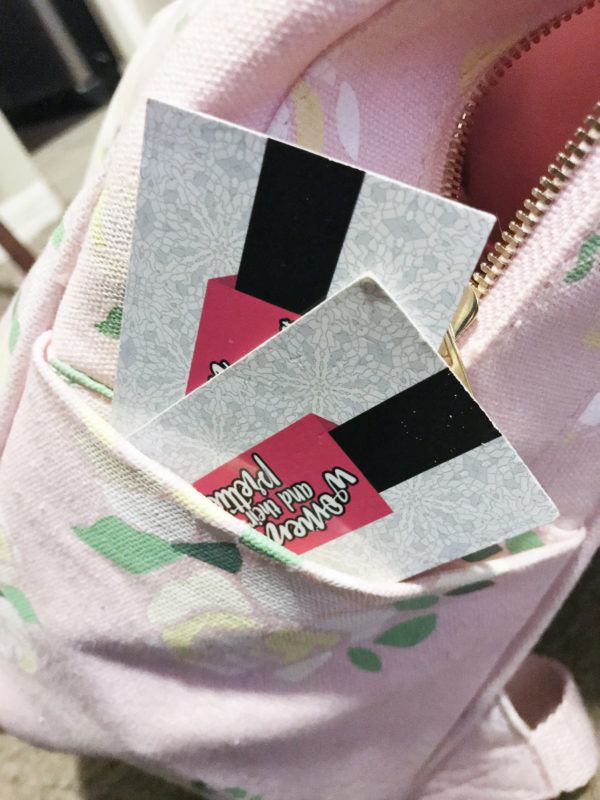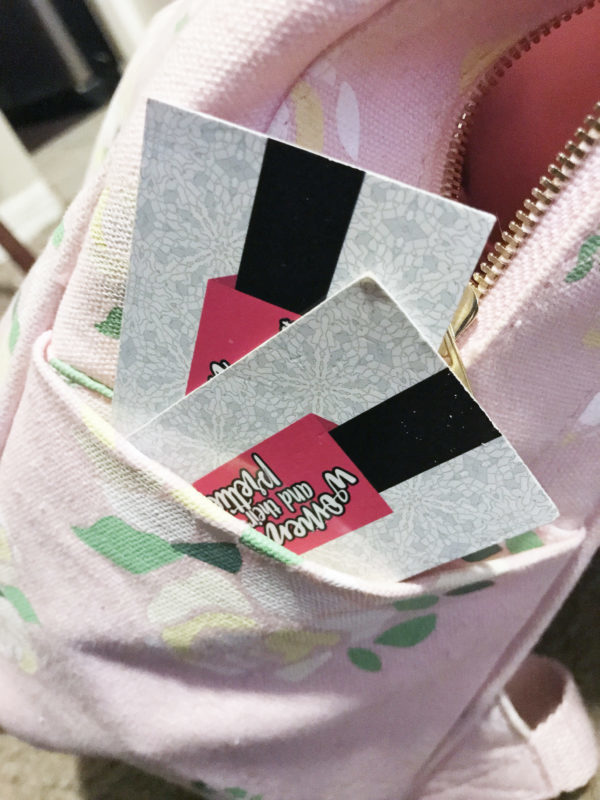 If you plan on networking at this convention, don't forget your business cards. You never know who you'll meet or what opportunities lie in front of you. Even if you aren't planning to further your career at the convention, it's still great to keep a stack on hand for potential friends you meet.
5. An extra suitcase or duffle bag
These events are all about the swag. Even if you're at the most boring event on the planet, you'll probably come back with a bag full of swag. The sponsors are practically throwing things your way, so be prepared to leave space in your luggage or to bring an extra duffle just in case. Checking a bag turns out to be way cheaper than shipping the swag to your house.
6. A permanent marker and notepad
Most conventions have celebrity appearances. If you're attending a large con that people from around the country travel to, you best believe there's celebrities there. I've met celebrity chefs, actors, and even famous athletes in the most unlikely of places. Keep a marker and notepad on hand at all times just in case you run into someone. Even if you have no plans to meet and greet anyone, you could pass them in a hallway or even catch yourself on an elevator with them. Seriously, both have happened to me before and I regretted every second of not being prepared.
7. REAL long-lasting lipstick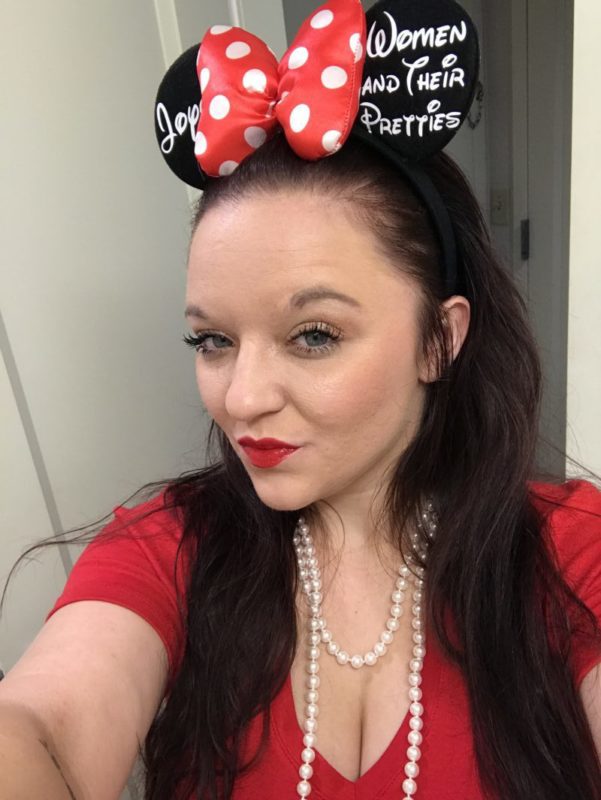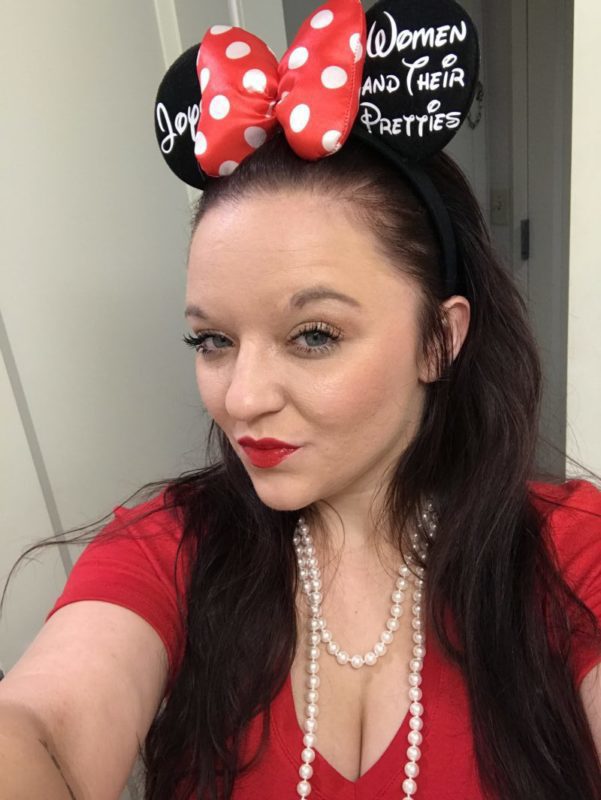 Ladies, I cannot stress this enough – bring the best lipstick you own to the conference. You don't want to walk in looking like Marilyn Monroe and walk out looking like Marilyn Manson. Get a lipstick that will outlast all your talking, eating, and cocktail drinking. I recommend LipSense from Kisses for Nora. It lasts over 24 hours (literally) I find myself scrubbing it off at the end of a long day. It's incredible. I always pack my hand-dandy Cranberry re color with Glossy and the Pearly Gloss (because a girl needs options). You can only buy this lip color through a consultant (typically through Facebook groups). My girl over at Kisses for Nora always has a good stock that's waiting for a lucky lady!
8. A light neutral toned sweater
Never just assume that an event is going to be too hot or too cold. Don't set yourself up for a miserable time. Dress in something with short sleeves and bring a light sweater as backup. I don't recommend short dresses or skirts unless you want to freeze (you never know). Be sure the sweater you choose is plan and can be slipped right into your bag.
9. Makeup remover CLOTHS
It's always great to have makeup remover cloths rather than a liquid cleanser because they are easy to travel with. You can breeze right through TSA and you never have to worry about them leaking all over your other stuff. You've got to keep your skin healthy even when you're away from home.
10. A bag with padded straps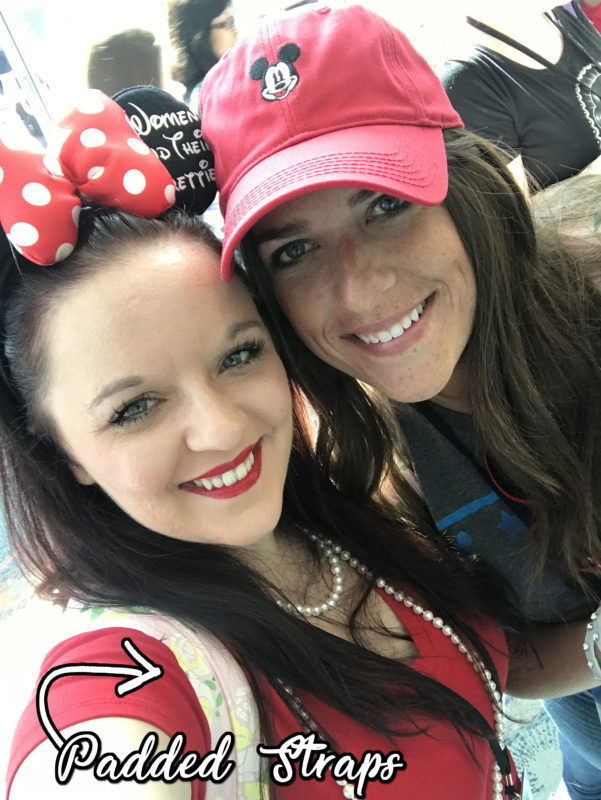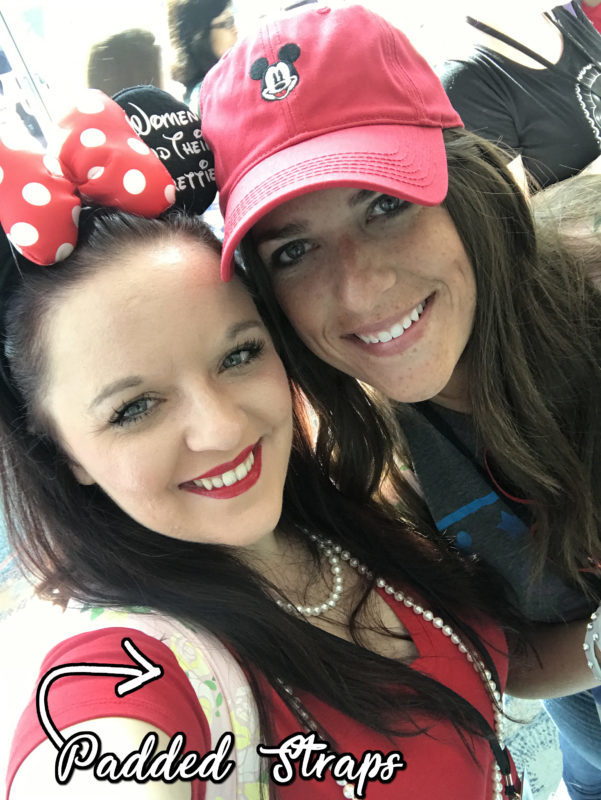 It's really important that your handbag, tote, or backpack has padded straps. I've made the mistake of bringing a bag with thing straps, more times that I'd like to admit. My shoulders always hurt for days after the convention ends. I'm talking serious muscle pain. Plus, you never know how much swag (as previously mentioned) you'll receive or how much shopping you'll do.
What are your must-have convention items?
Get SweetSpot Labs products in the feminine aisle at a Wal-Mart near you!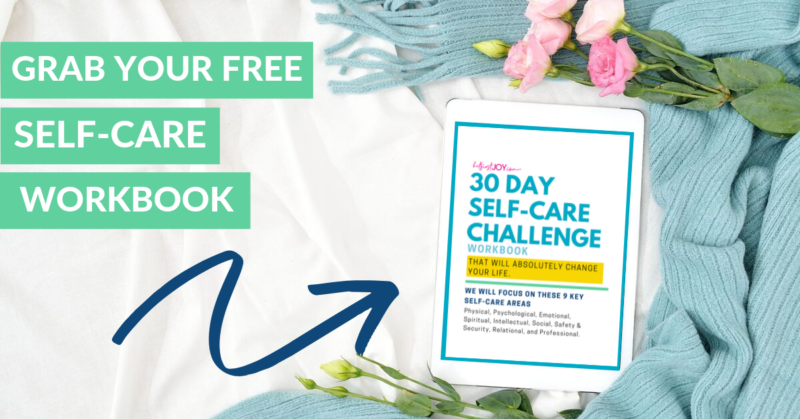 DISCLOSURE
As an Amazon Associate I earn from qualifying purchases. This post may contain affiliate links and/or promotional products, all opinions expressed are that of But First, Joy only. Read my full disclosure.