At the incredible Guardians of the Galaxy Vol. 2 event, we got an official Dancing With The Stars dance lesson at the actual dance studio where the Dancing With The Stars troupe practices their routines. Thanks to Disney for hosting the #GotGVol2Event!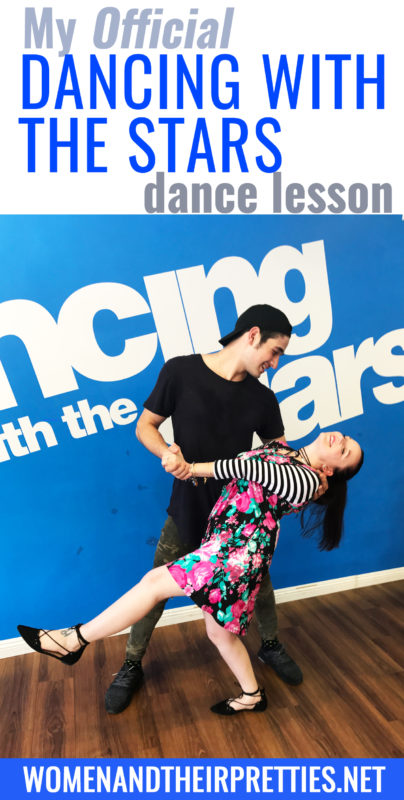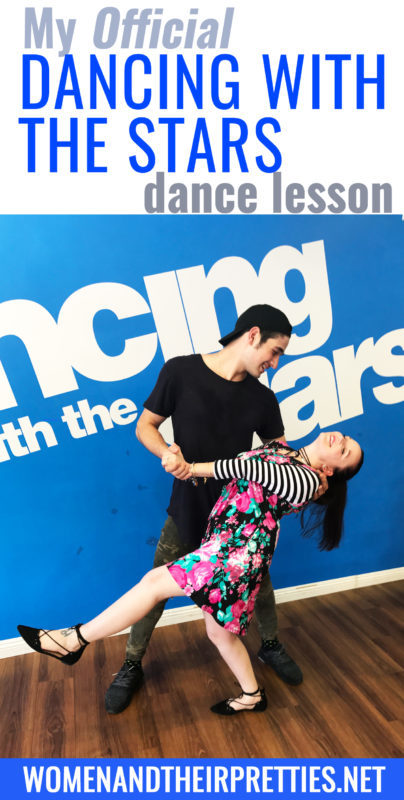 Walking into an actual Dancing With The Stars dance studio was quite intimidating. It's the troupe's home away from home and I'm just a small town girl with no rhythm. Entering their territory without the dance gene felt immoral. However, we were welcomed with open arms, lots of laughs, and many stories. This isn't just a group of individuals practicing routines together; it's a family. They told us how they live, eat, and breathe dance – they wouldn't have time for other friends, even if they wanted them.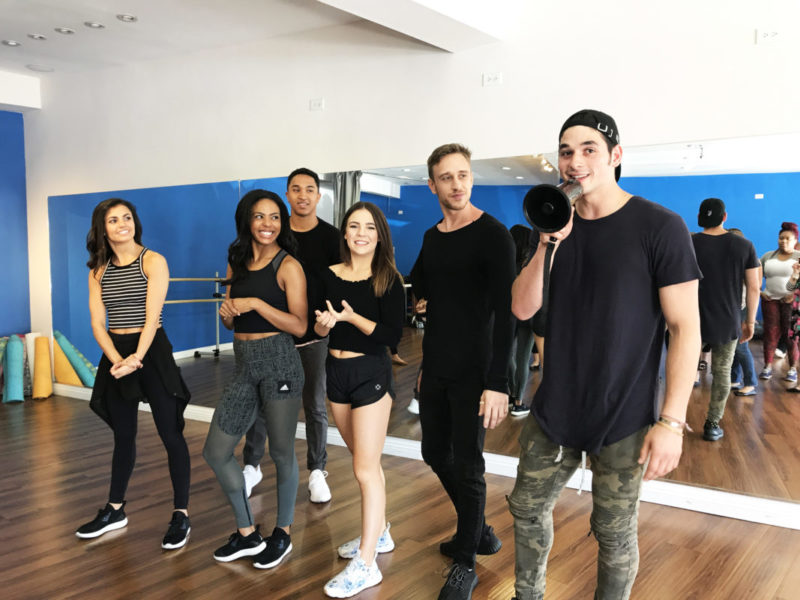 So why do they work so much?
First of all, it's their passion. They've danced their entire lives. We're talking since they were in diapers. It's what they love, so "work" isn't really like work at all, but it is challenging.
While the
Dancing With The Stars
contestants are learning to perfect all of their moves, this talented group of dancers is in this studio doing the same thing! They need to be fully prepared just in case they have to fill in for an injured dancer. If you're watching this season, you saw Alan Bersten fill in for Maksim Chmerkovskiy. Yeah, these guys are kind of a big deal.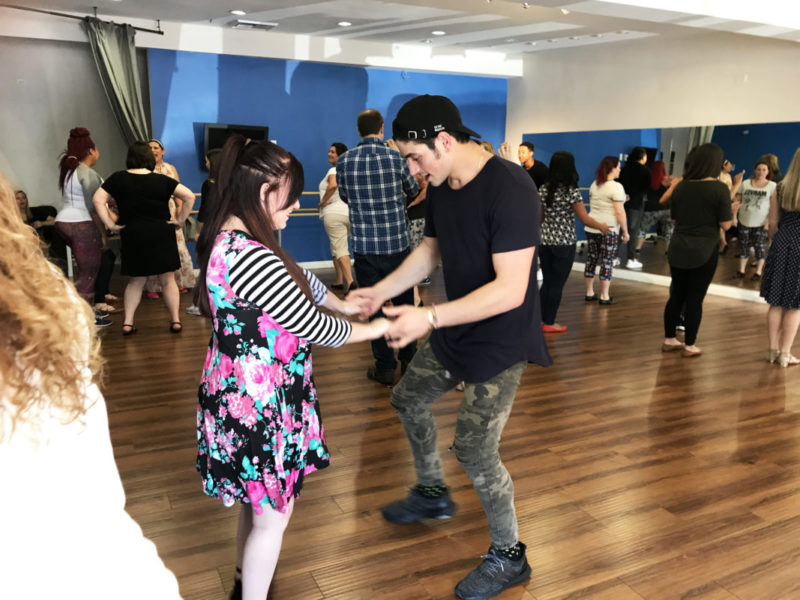 Our Dancing With The Stars dance lesson
If you've been following along on social then you've heard all about our Dancing With The Stars dance lesson! We've posted
photos
and
really
embarrassing videos. So, we had 6 members of the Dancing With The Stars troupe teaching 25 bloggers how to Salsa Dance. Yeah, we didn't fully expect to learn a
real
dance – but we did and it was fantastic.
Check out our dance lesson, final dance. I'm the girl on the left screwing it all up. ?
Well, I wasn't fantastic, but the experience was. I was lucky enough to have Alan Bersten as my incredible coach. He taught 4 bloggers and I how to "shimmy", move without stepping on our own feet, and how to add our own little twist to make the dances our own! After many fails and a few great sessions, it was time to get our dance on. Yeah, we competed against the other groups. Did we win? Probably not, but we have a very reasonable excuse – Alan decided to strip his shirt off halfway through which threw us all off.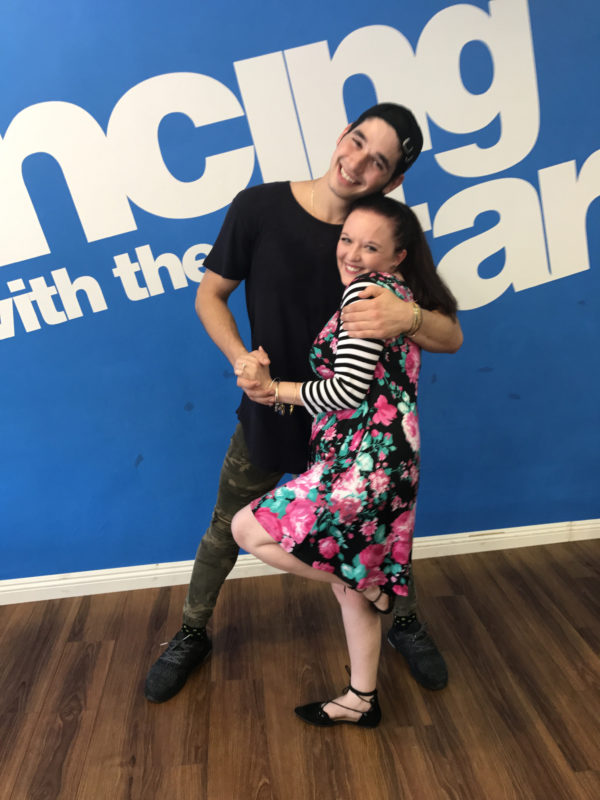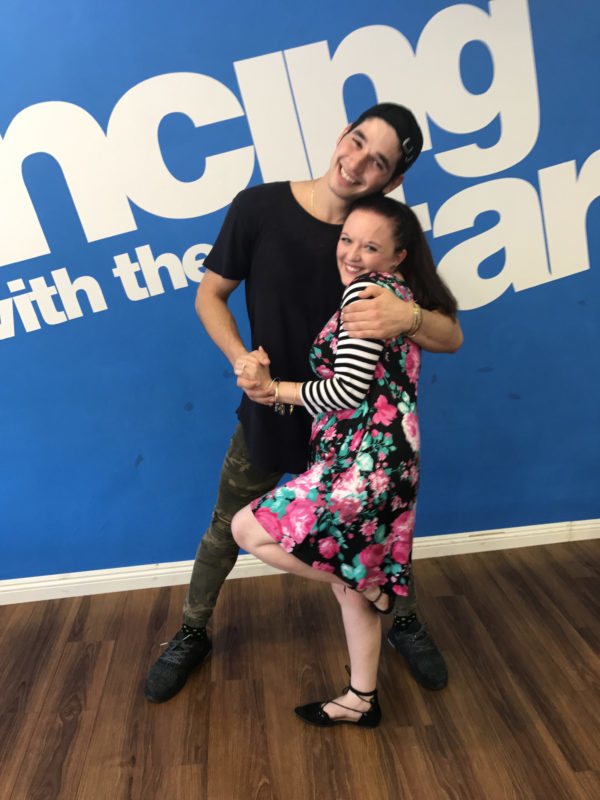 The entire experience was incredible! After dancing for an hour or so, we left feeling like family. It's easy to see why this troupe gets along so well. They are a hardworking, well-balanced, sweet, and hilarious group of dancers. This experience was the cherry on top of our memorable trip.
See Dancing With The Stars 8/7c on ABC
More about tonight's show:
THE EIGHT REMAINING COUPLES DANCE TO SOME OF THE MOST ICONIC SONGS FROM FAMOUS BOY BANDS AND GIRL GROUPS THROUGHOUT MUSICAL HISTORY, ON 'DANCING WITH THE STARS,' MONDAY, APRIL 24
The Celebrities Compete Against Each Other in Team Dances – Men vs. Women
Backstreet Boys' Nick Carter Is a Guest Judge
Maksim Chmerkovskiy Returns to the Ballroom Floor
One Couple Will Be Eliminated at the End of the Night
"Episode 2406" – The eight remaining celebrities will dance to songs from some of the most popular boy bands and girl groups throughout history, and the men and women will also compete against each other in team dances, on "Dancing with the Stars," live, MONDAY, APRIL 24 (8:00-10:01 p.m. EDT), on The ABC Television Network. Backstreet Boys' Nick Carter joins Len Goodman, Bruno Tonioli, Carrie Ann Inaba and Julianne Hough as a guest judge.
Some of the iconic boy bands and girl groups, whose songs will be danced to, include Simone and Sasha performing a samba to Destiny's Child, Bonner and Sharna dancing a rumba to Backstreet Boys, Nick and Peta jiving to The Beach Boys, Normani and Val dancing a salsa to The Pussycat Dolls, and David and Lindsay performing an Argentine tango to *NSYNC, among others. Also, after being injured, Maks makes his return to the ballroom floor, where he and Heather will perform a rumba to TLC.
To add some spice to the competition, it's Team Dances with men vs. women:
TEAM BOY BAND
Bonner Bolton, Nick Viall, David Ross and Rashad Jennings will dance to a medley of "Dancing Machine" by Jackson 5, "You Got It (The Right Stuff)" by New Kids on the Block and "Best Song Ever" by One Direction.
TEAM GIRL GROUP
Simone Biles, Nancy Kerrigan, Normani Kordei and Heather Morris will dance to a medley of "My Boyfriend's Back" by The Chiffons, "No Scrubs" by TLC and "BO$$" by Fifth Harmony.
Each celebrity will perform a samba, rumba, tango, paso doblé, salsa, Argentine tango or jive. At the end of the night, based on scores and votes from last Monday, one couple will be eliminated. Each Couple Will Dance to the Following Songs (in alphabetical order):
Simone Biles & Sasha Farber – Samba – "Survivor" by Destiny's Child
Bonner Bolton & Sharna Burgess – Rumba – "I Want It That Way" by Backstreet Boys
Rashad Jennings & Emma Slater – Tango – "Reach Out, I'll Be There" by The Four Tops
Nancy Kerrigan & Artem Chigvintsev – Paso Doblé – "Free Your Mind" by En Vogue
Normani Kordei & Valentin Chmerkovskiy – Salsa – "When I Grow Up" by The Pussycat Dolls
Heather Morris & Maksim Chmerkovskiy – Rumba – "Waterfalls" by TLC
David Ross & Lindsay Arnold – Argentine Tango – "I Want You Back" by *NSYNC
Nick Viall & Peta Murgatroyd – Jive – "Fun, Fun, Fun" by The Beach Boys
Hosted by two-time Emmy-winning host Tom Bergeron and Erin Andrews, "Dancing with the Stars" is the hit series in which celebrities perform choreographed dance routines that are judged by a panel of renowned ballroom experts, including head judge, Len Goodman, dancers/choreographers Bruno Tonioli, Carrie Ann Inaba and Julianne Hough.
Don't forget to vote!
For week six, viewers may cast their votes for their favorite couples via phone during and up to 60 minutes after the end of the "Dancing with the Stars" broadcast in each time zone. Online voting at ABC.com at http://dwtsvote.abc.go.com/ and on Facebook at http://bit.ly/2cdE4PL is open for 24 hours, beginning from the start of each episode on the East Coast at 8:00 p.m. EDT/5:00 p.m. PDT and closing at 8:00 p.m. EDT/5:00 p.m. PDT on Tuesday evenings.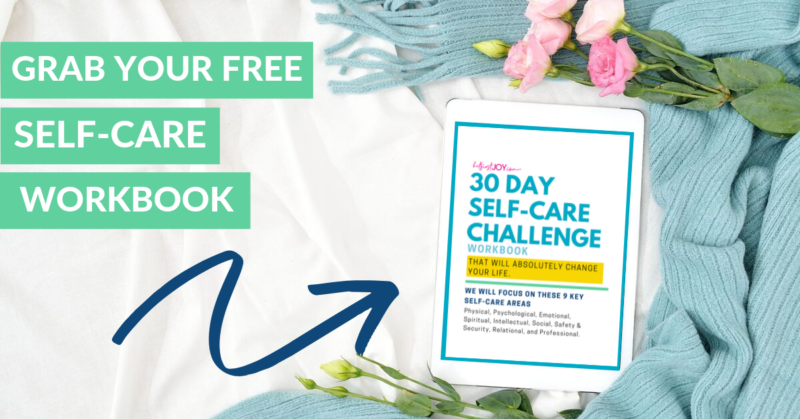 DISCLOSURE
As an Amazon Associate I earn from qualifying purchases. This post may contain affiliate links and/or promotional products, all opinions expressed are that of But First, Joy only. Read my full disclosure.