Disney is the most magical place on earth. Whether it's Disneyland or Walt Disney World, you can expect pixie dust to surround you as you step into another world. That's why fans all over the world were thrilled to hear about the new Disney Parks updates announced at the 2017 D23 Expo!
I had the pleasure of attending the expo for the very first time this year so I got to hear all of the news as it was being revealed LIVE! No lag. No seconds later announcements. I heard it live. There's truly no experience like that one, but I'll get into all of that later. Right now I want to share all of the exciting news and updates coming to Disney Parks and Resorts, just in case you missed it!
New Walt Disney World Updates/Attractions (Orlando, FL)
1. Star Wars Lands announced as "Star Wars: A Galaxy's Edge" (with First-Look) – Coming in 2019 to WDW and Disneyland
We've heard about Star Wars themed-lands coming to the parks for quite sometime now. It's been top secret but we've all speculated on what's to come. Actually, let's be real: We've all let our dreams and fantasies run away from us when thinking of the Star Wars lands will bring us.
At the 2017 D23 Expo, Walt Disney Parks and Resorts Chairman Bob Chapek announced the official name for the Star Wars themed lands. Star Wars: Galaxy's Edge will be coming to Disneyland and Walt Disney World parks!
Upcoming Star Wars attractions: One that puts guests right in the middle of a battle between the First Order and the Resistance where guests will feel like they are inside a hangar bay on a Star Destroyer. Guests will also have the chance to fly the Millennium Falcon, where each guest is critical to the mission's success.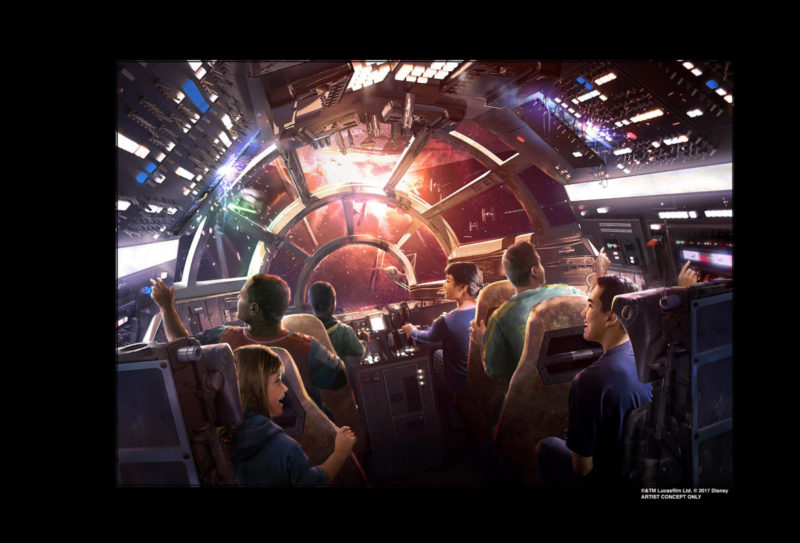 Star Wars characters at Parks: Guests will meet BB-8, Chewbacca, Rex and Kylo Ren. Representing the largest single-themed land expansion at 14 acres each, Star Wars: Galaxy's Edge will open in 2019, with the first land debuting at Disneyland Park in Anaheim, then at Disney's Hollywood Studios in Orlando.
2. Ratatouille ride coming to Epcot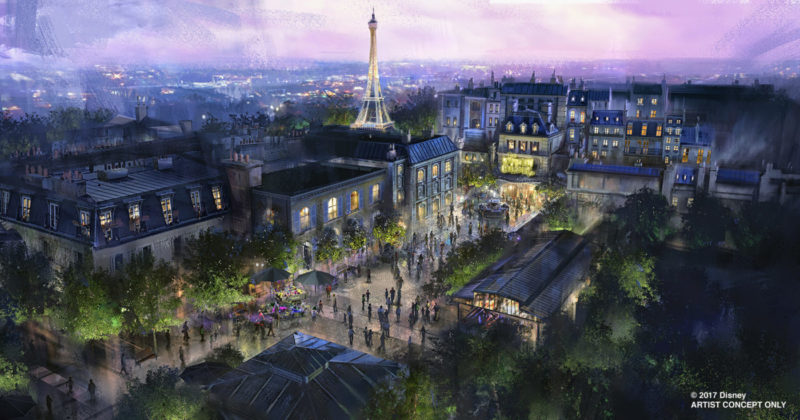 Patterned after the number one family attraction at Disneyland Paris, Ratatouille will be added in an all-new space in the France pavilion at World Showcase.
3. Guardians of the Galaxy ride coming to Epcot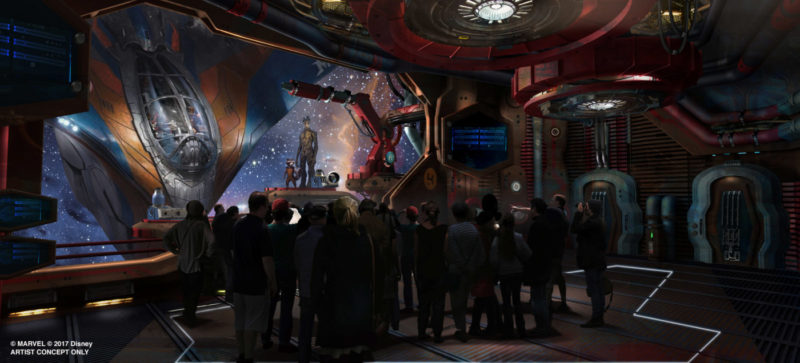 Epcot will also see the addition of a brand new E-ticket attraction based on the rockin' and action-packed world of Guardians of the Galaxy, the next step in how guests can encounter these characters at Walt Disney World Resort.
4. Green Mission at Mission: SPACE coming to Epcot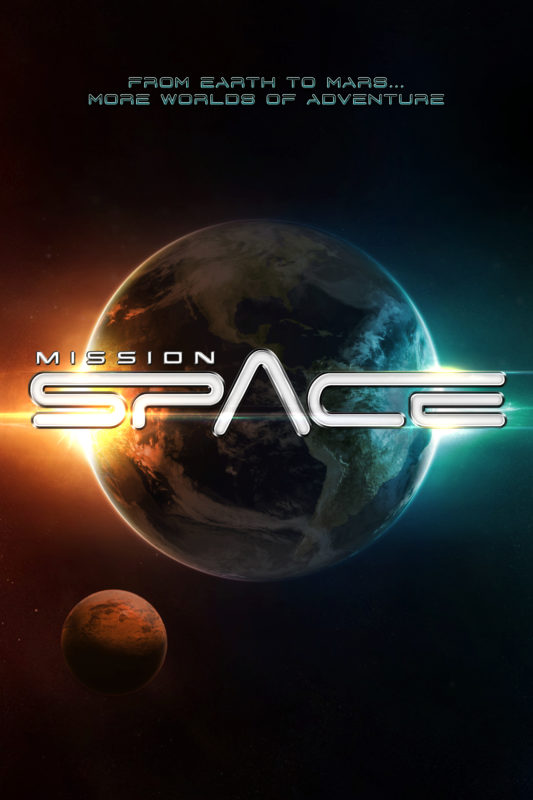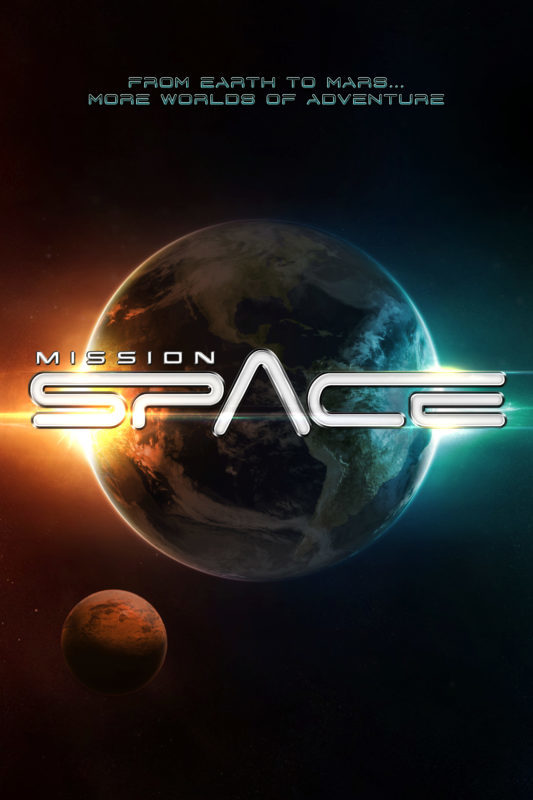 In Future World, a new Green Mission at Mission: SPACE will take guests on a stunning tour around the Earth, and an updated Orange Mission will make the trip to Mars even more spectacular.
5. New space themed restaurant coming to Epcot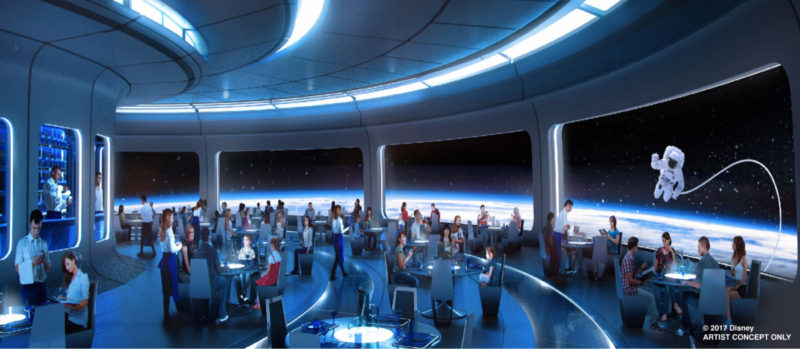 We were told that in this new restaurant, it will be as if you're transformed into space. When you look out the windows it will be as if you're looking into space! Adjacent to Mission: Space will be a new restaurant that will invite guests to travel high above the earth for an unforgettable dining experience.
6. First ever Mickey-themed ride coming to Hollywood Studios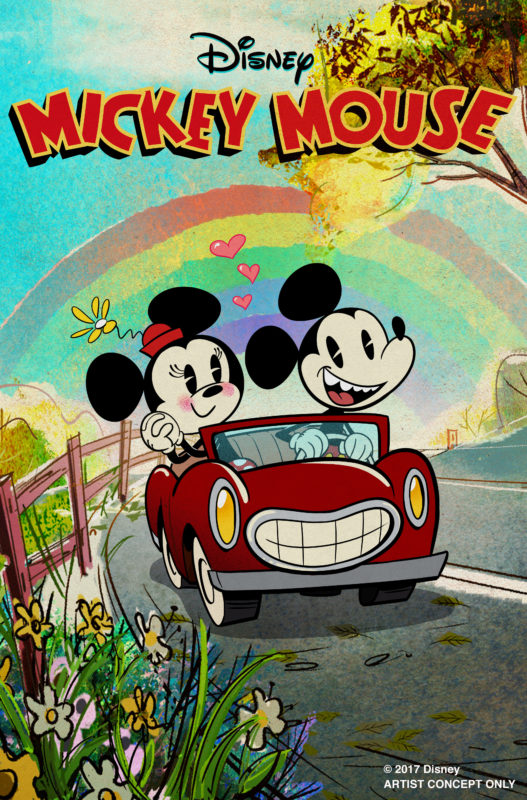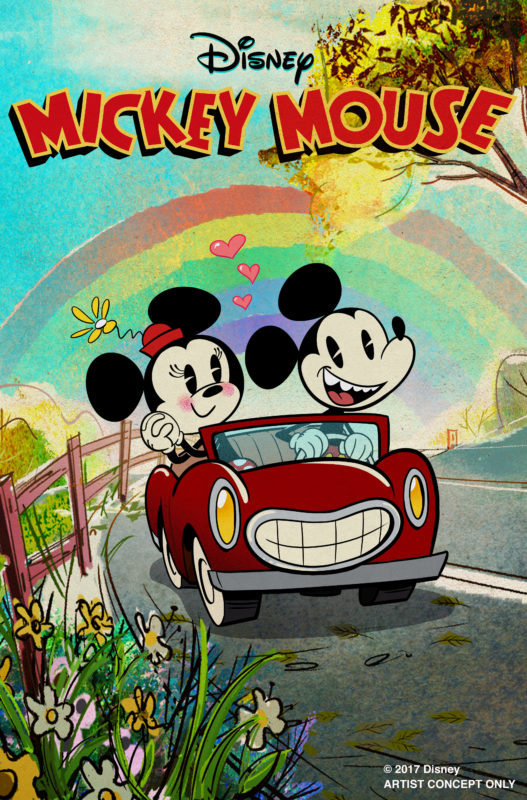 I've always been a huge fan of the classic Disney characters, like Minnie, Mickey, and Donald. That's why I completely lost my cool when the Mickey ride was announced at Hollywood Studios (which just so happens to be 1 of my top 2 favorite WDW parks). Mickey Mouse finally gets the recognitions he deserves and to top it all off, the ride will basically be like entering a cartoon. Yeah, that's pretty cool! All the details are below!
The first-ever Mickey-themed ride-through attraction, Mickey and Minnie's Runaway Railway, will come to Disney's Hollywood Studios. With a new original story and lovable attraction theme song, this new state-of-the-art ride-through attraction will take guests on a journey inside the wacky and unpredictable world of Disney Channel's Emmy Award-winning "Mickey Mouse" cartoon shorts using new technologies that transform the flat cartoon world into an incredible dimensional experience.
7. Tron-themed attraction coming to Magic Kingdom
As if Magic Kingdom wasn't already busy enough, Disney goes and adds a new ride to the park. haha. Coming soon will be a Tron-themed ride that is the highest rated attraction at Shanghai Disneyland! I guess I will accept the introduction of something new to MK since it's such a big deal. This will be added in a new area near Space Mountain.
8. NEW live entertainment theater coming to Magic Kingdom
Additionally, a new live entertainment theater coming to Main Street, U.S.A., based on the iconic Willis Theater in 1920s Kansas City, will bring world-class entertainment to the world's most popular park.
9. Toy Story Land coming to Hollywood Studios – Opening Date announced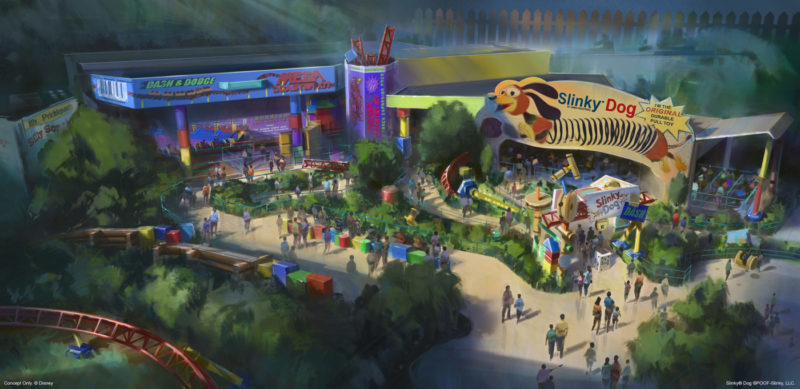 You can expect a summer 2018 opening of Toy Story Land at Hollywood Studios.
New Disneyland Updates/Attractions (Anaheim, CA)
1. Pixar Pier coming to Disney California Adventure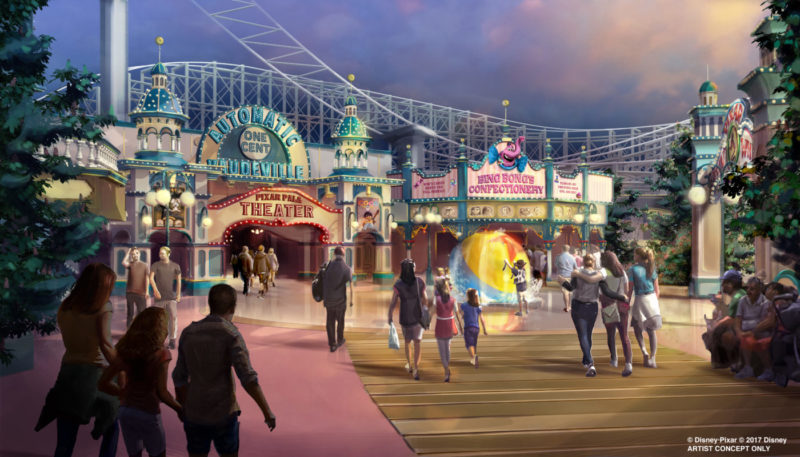 Chapek was joined by Chief Creative Officer of Walt Disney and Pixar Animation Studios John Lasseter to unveil plans for Pixar Pier at Disney California Adventure, where the pier will take on a brand new look as more favorite Pixar characters and stories come to life, from The Incredibles, to Inside Out to even more Toy Story.
2. Pixar Fest coming to Disneyland in 2018 – with new moments
Chapek also announced there is more Pixar in store during Pixar Fest at Disneyland Resort. Starting in 2018, this limited-time offering will include a new fireworks spectacular as well as special characters and entertainment moments. As part of the celebration, the Pixar Play Parade will return to Disneyland Resort – this time at Disneyland Park.
Being a huge Pixar fan, I am ecstatic about Pixar Fest. I'd love to see the new show, character, and entertainment. Can it be 2018 already?
3. Paint the Night Parade moving to Disney California Adventure
Don't worry, the Paint The Night Parade isn't disappearing. It will be moved to Disney California Adventure with one of Disney's longest parade routes! I'm excited because this is the first and only Disneyland parade I've seen!
New Disney Cruise Line Updates
1. New ship added to the DCL fleet – All ships will be complete by 2023!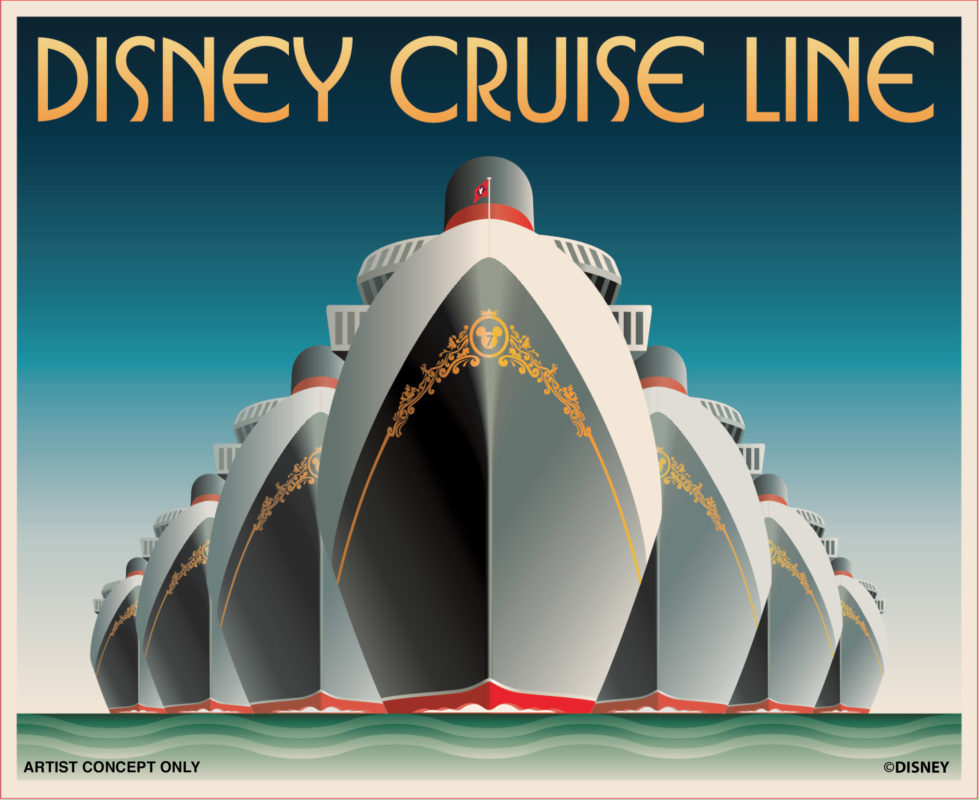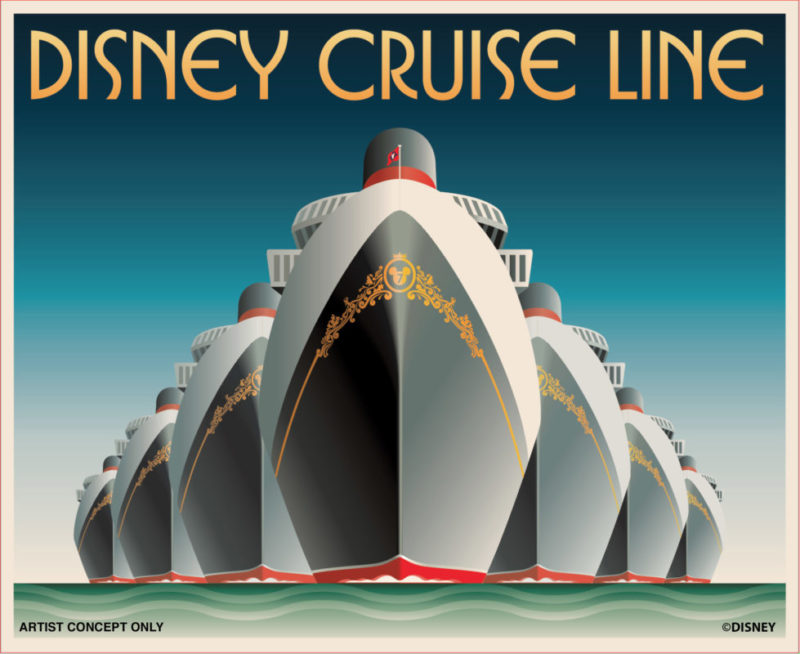 Yes! New ships mean new destinations and new opportunities to take a cruise of a lifetime! The new ship was introduced, along with the other 2 ships added to the Disney Cruise Line fleet that was just announced last year.
Chapek surprised the crowd by announcing that Disney Cruise Line will add one more ship in its expansion to take family cruise vacations to a whole new level. Joining the other two new ships that were announced just last year, all three ships will be powered by one of the cleanest-burning fuels available, liquefied natural gas. When all three ships are completed by 2023, Disney Cruise Line will have nearly doubled the size of the fleet.
New Disney Resorts Updates
1. Star Wars-themed Hotel coming to Walt Disney World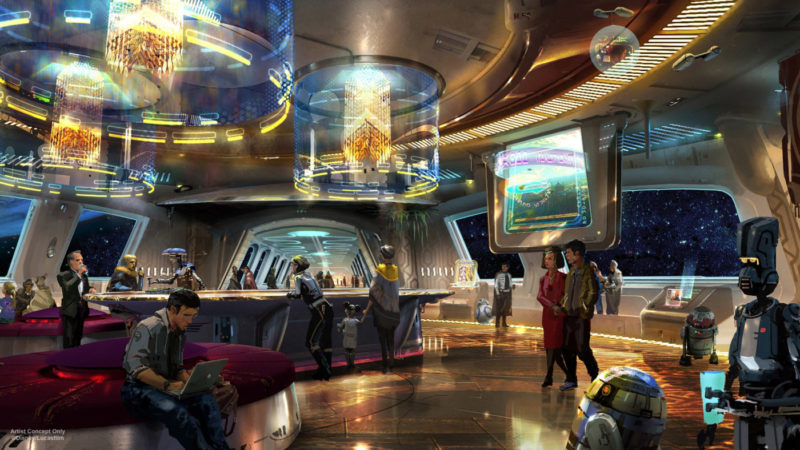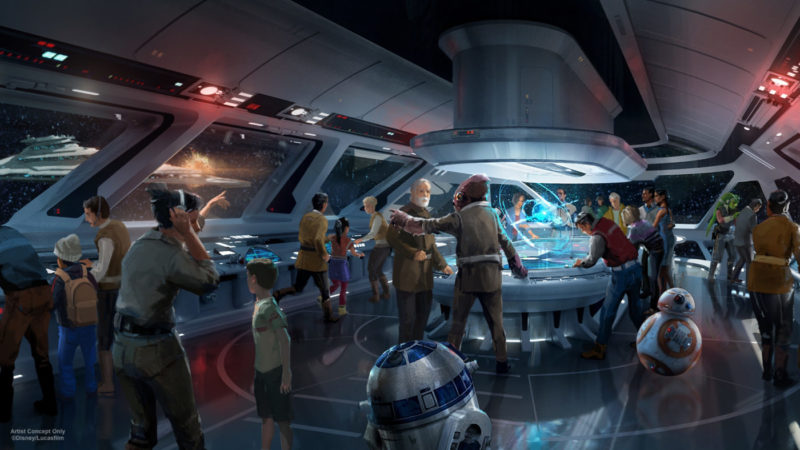 I already need to stay at the Star Wars-themed hotel. Seriously, it sounds like the most innovative experience I've ever heard of and I can't wait to where this goes.
Among the announcements were projects that infuse even more exciting experiences for resort hotel guests in ways that are only possible at Disney. To the delight of fans, Chapek confirmed ambitious plans to create the most experiential concept ever in an immersive Star Wars-themed hotel at Walt Disney World Resort. Dedicated entirely to the galaxy of Star Wars, it will be a one-of-a-kind experience where a luxury resort meets a multi-day adventure in a galaxy far, far away.
2. Disney's Hotel New York – The Art of Marvel coming to Disneyland Paris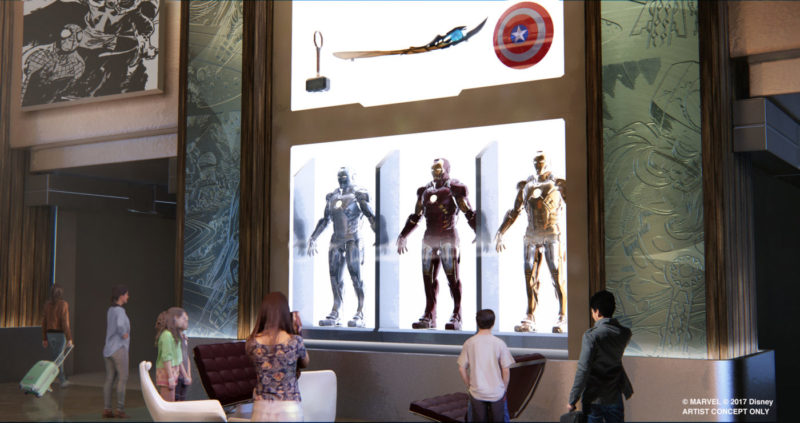 Oh, ya know. This is just another reason to visit Paris. Paris is absolutely on my bucket list and this just adds to my desire to visit! It's every Marvel lovers dream come true!
Adding to the immersive resort hotel slate, Disney's Hotel New York – The Art of Marvel at Disneyland Paris will transport guests to the action-packed world of Super Heroes, including Iron Man, The Avengers, Spider-Man and more. Guests will be able to explore the Marvel Universe through its comic art, films, Super Hero costumes and more, displayed in the style of a contemporary art gallery.
3. Disney Riviera Resort coming to Walt Disney World near Epcot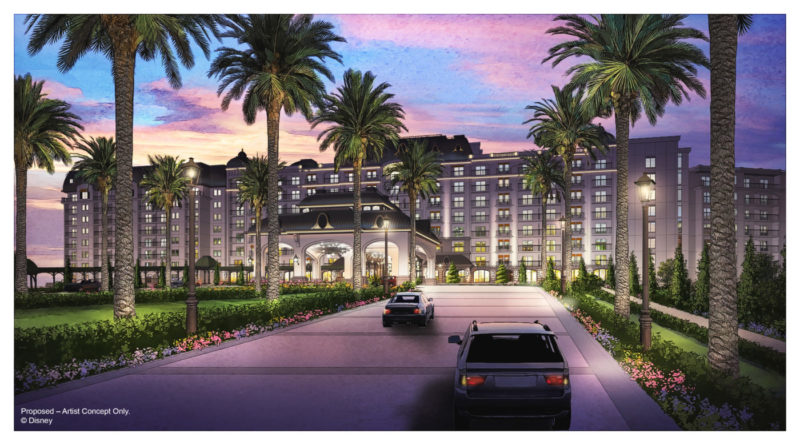 Leading up to the July 17 opening of Copper Creek Villas & Cabins, Chapek also announced the proposed 15th Disney Vacation Club property, Disney Riviera Resort, coming to Walt Disney World Resort near Epcot.
New Disney Transportation Updates
1. Minnie Van service coming to Walt Disney World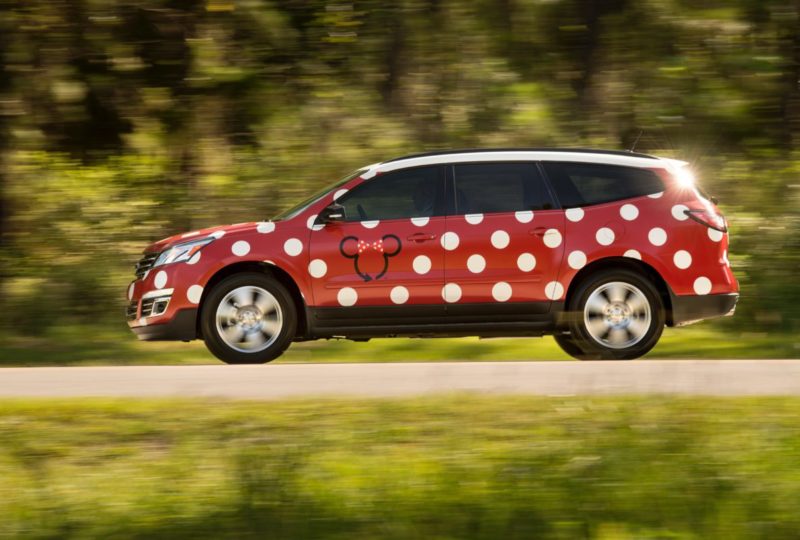 Completing the immersion so guests never have to leave the story while on a Disney vacation, Chapek announced plans that will make getting around Walt Disney World Resort even more fun. An all-new Minnie Van service will provide a point-to-point transportation service in a way that only Disney can do, giving guests an even more seamless resort vacation from start to finish.
2. Disney Skyliner coming to Walt Disney World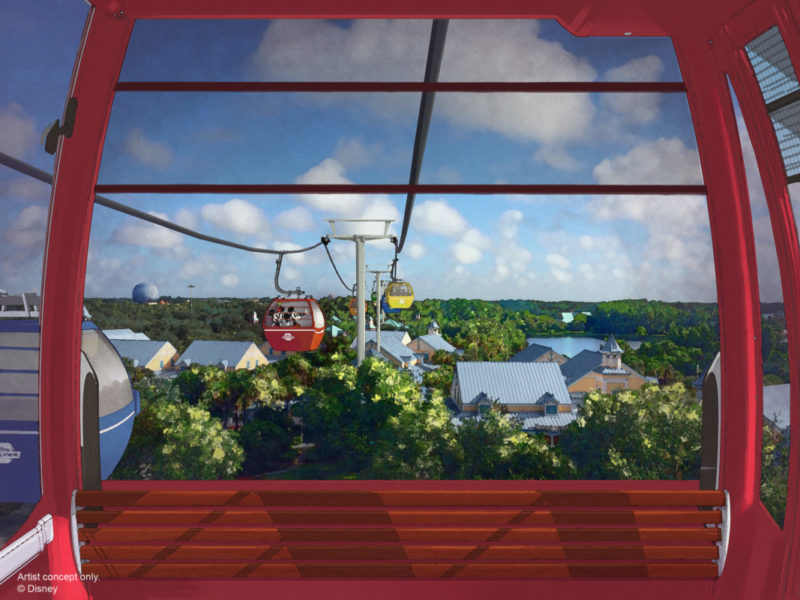 Say whaaat? This is more needed than anything else at Walt Disney World!
Additionally, a whole new transportation system called Disney Skyliner will give guests a birds-eye view of Walt Disney World Resort. This brand new system will connect Disney's Art of Animation, Pop Century and Caribbean Beach resorts, as well as the proposed new Disney Riviera Resort, with Disney's Hollywood Studios and the International Gateway at Epcot.
What Disney Parks Updates are you the most excited about?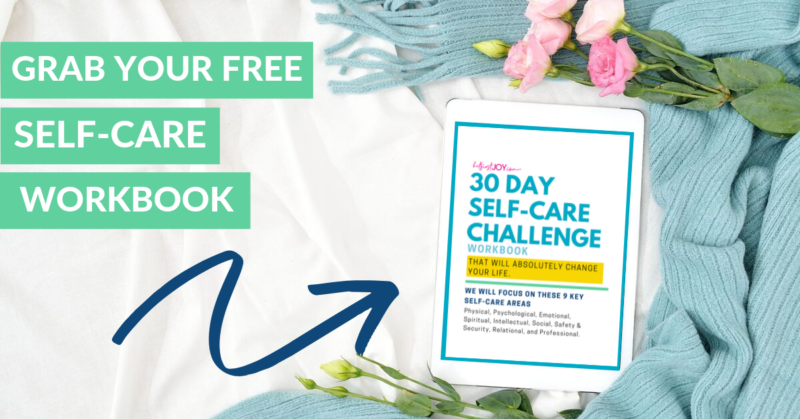 DISCLOSURE
As an Amazon Associate I earn from qualifying purchases. This post may contain affiliate links and/or promotional products, all opinions expressed are that of But First, Joy only. Read my full disclosure.