Christmas Potpourri in a Jar is basically handing the scent of Christmas to someone you love. It's the perfect budget-friendly DIY jar gift that anyone would appreciate.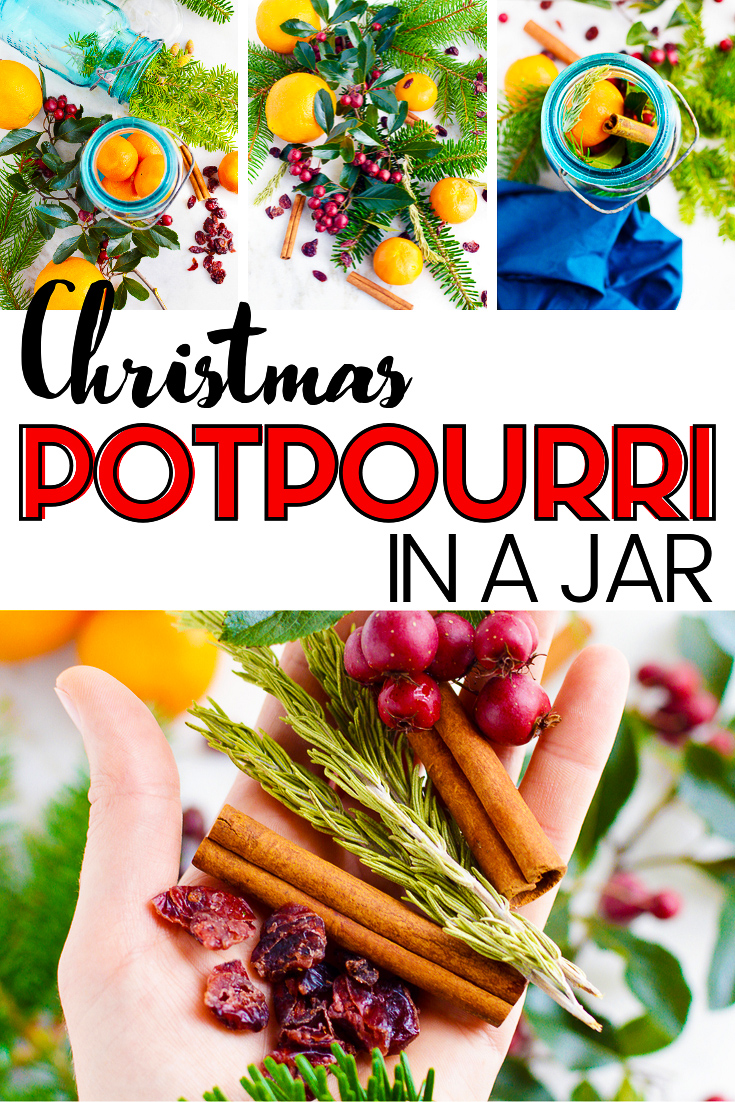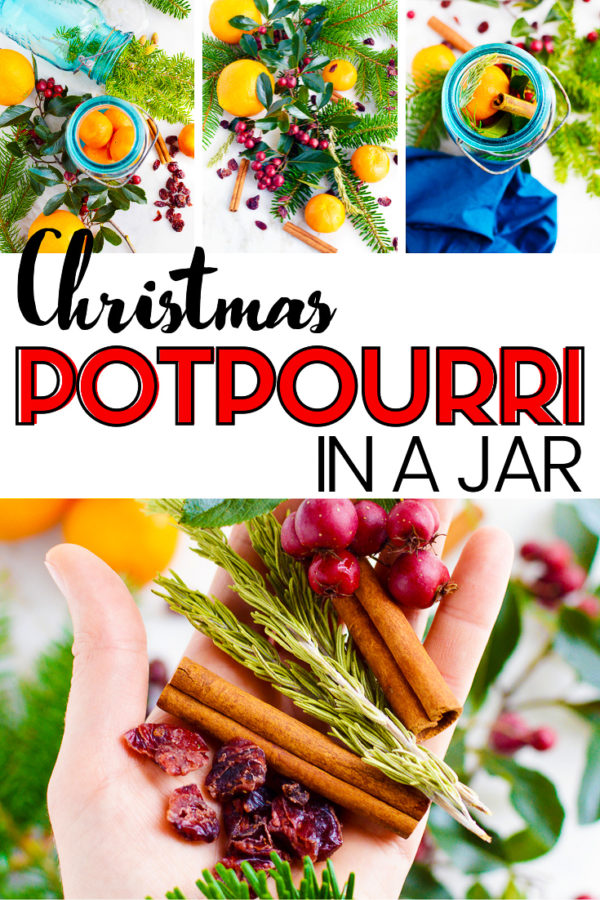 Don't you just wish you could bottle up the scent of Christmas and open it whenever you want? Well, you kinda can by handpicking fragrant fruits and herbs that scream Christmas.
Christmas Potpourri Gift in a Jar
Yes, there are many variations of Christmas Potpourri but I personally love this one! With a combination of citrusy, fruity, and fresh ingredients – you can make this potpourri for you own home or give it as a gift!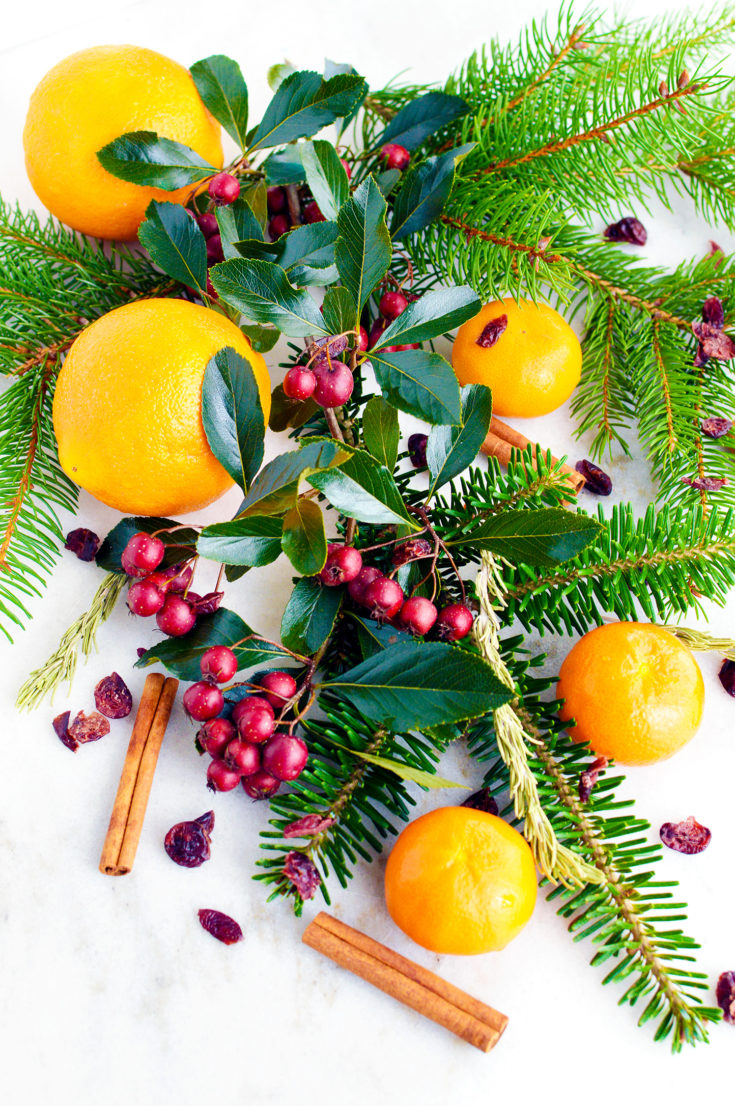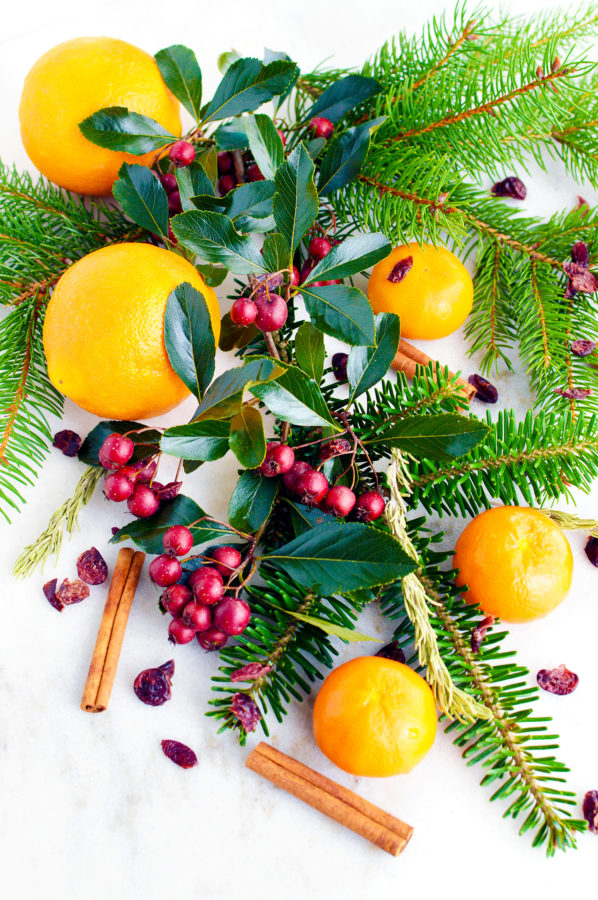 One of my fondest childhood memories is my mother heating fresh or dried fruits and herbs in a pot on the stove. The house smelled heavenly! The scent was always different. It was just something she would throw together and it always worked out.
You can definitely expect me to give this DIY Christmas Potpourri in a Jar to my mother for Christmas this year. She will be giddy with joy. I may even include a mini crockpot for her to use, rather than using a pot on the stove.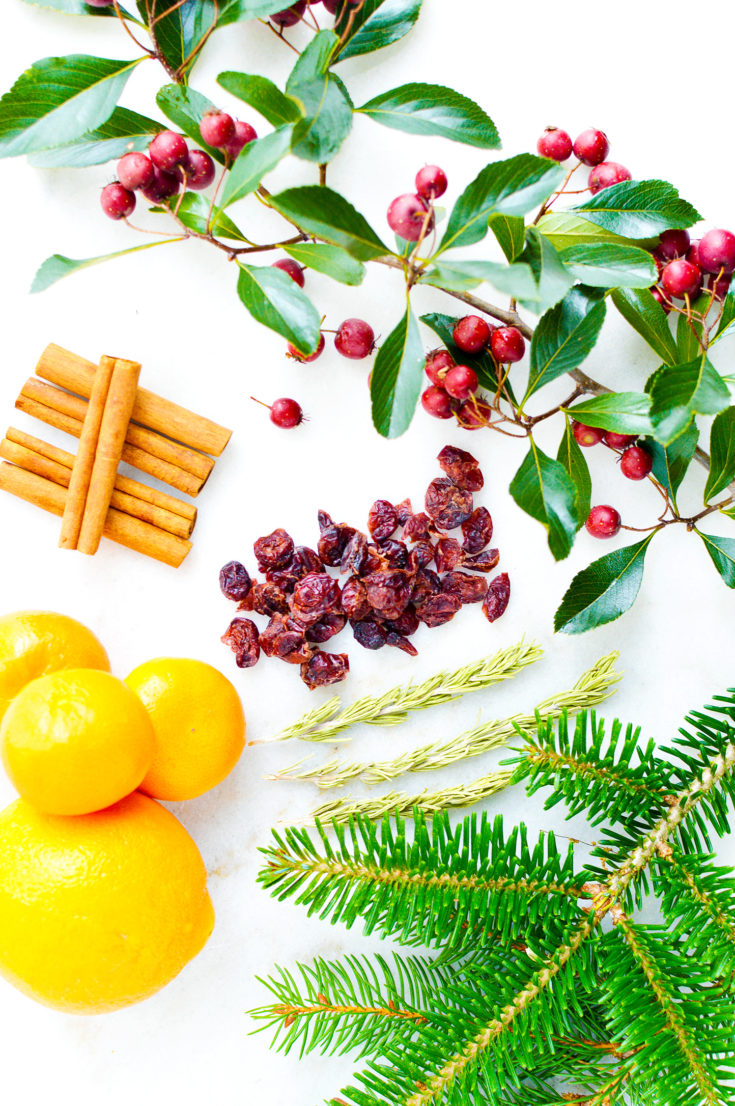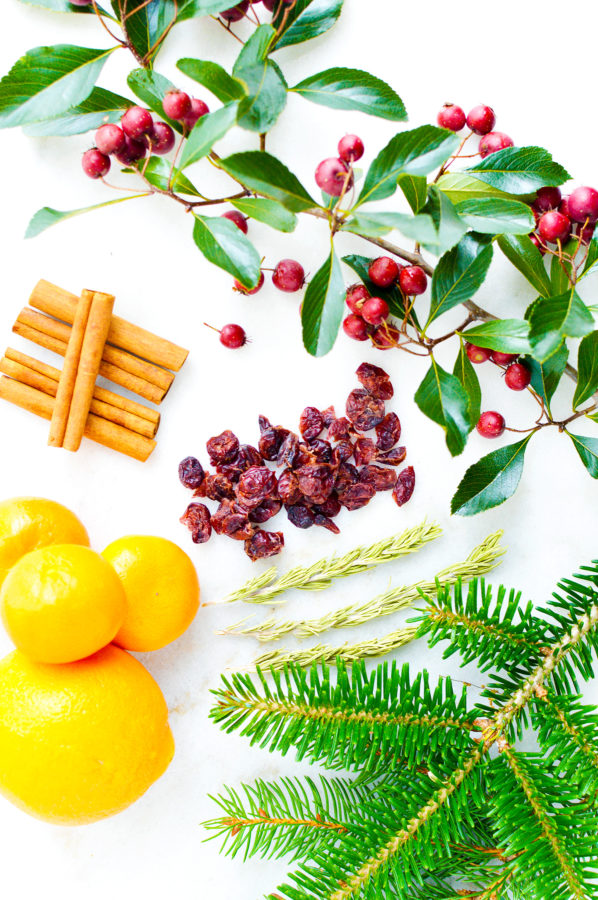 Isn't that just the cutest idea? However, it's definitely not necessary because this is totally a simmering stovetop potpourri!
Why a DIY Jar Gift?
As far as DIY Jar Gifts go – it's a personal favorite for me make. Mainly because it requires little effort and always turns out to be really cute. Plus, the jar is your packaging so you don't have to worry about gift wrap.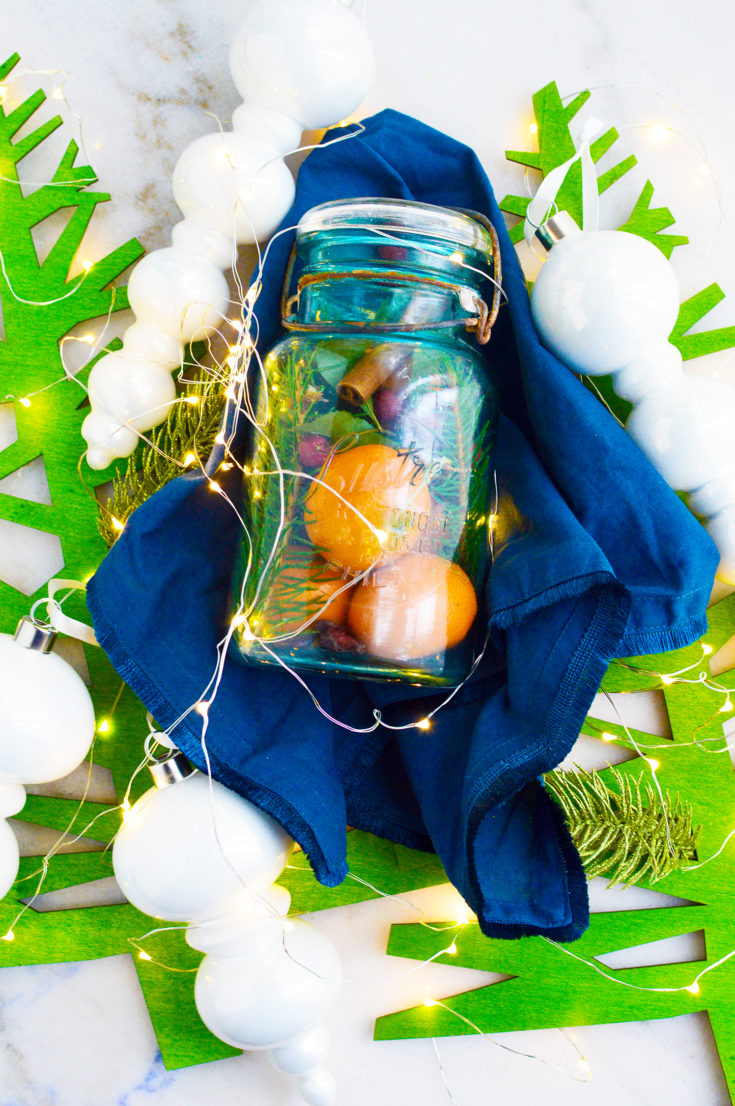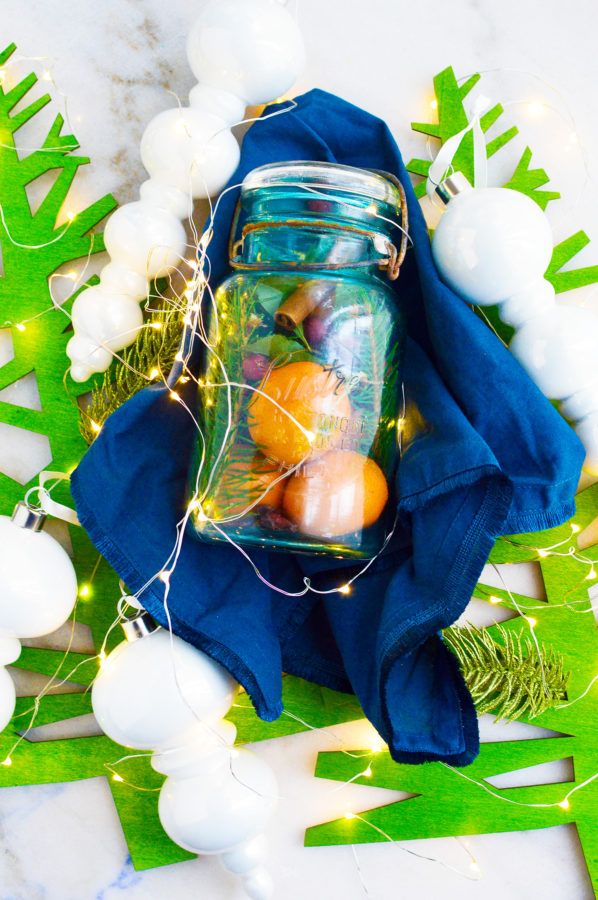 A few of my favorites jar gift ideas are:
Seasonings Greetings Jar Gift Set
Five Bean Soup in a Jar
Peppermint Brownies in a Jar
Christmas Potpourri in a Jar Recipe:
Here is a suggested list of ingredients per gift jar, you may adjust the amounts as best fits your preferences and for what you may have on hand and of course the size of your jars.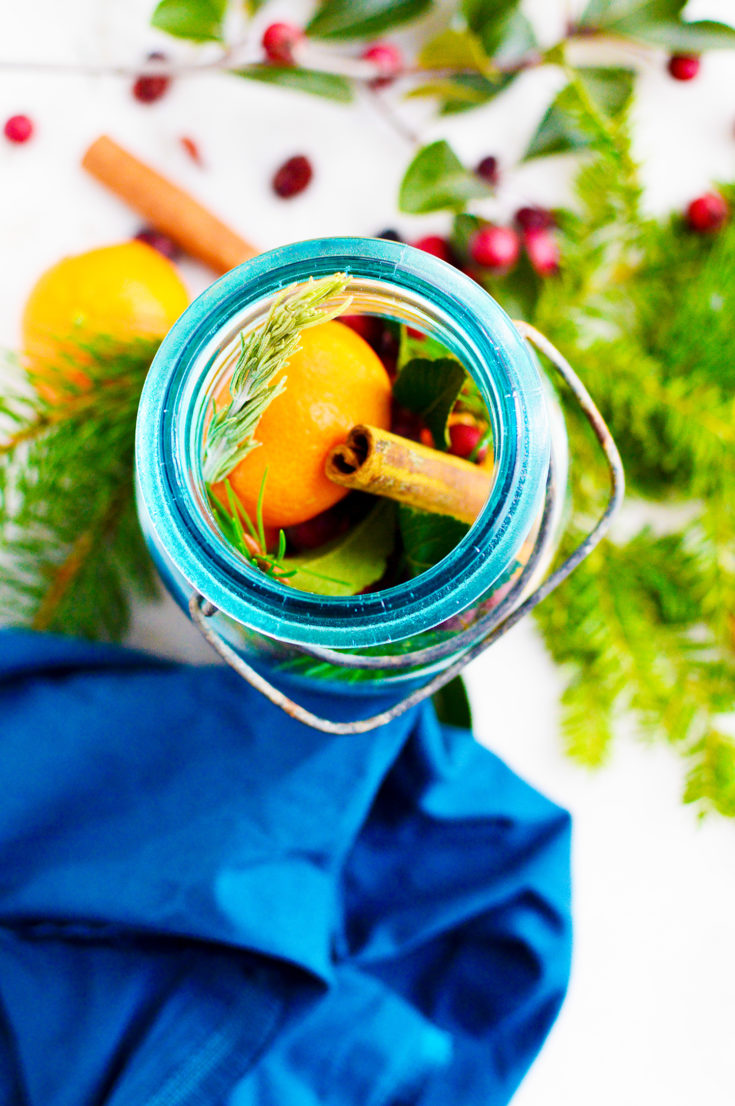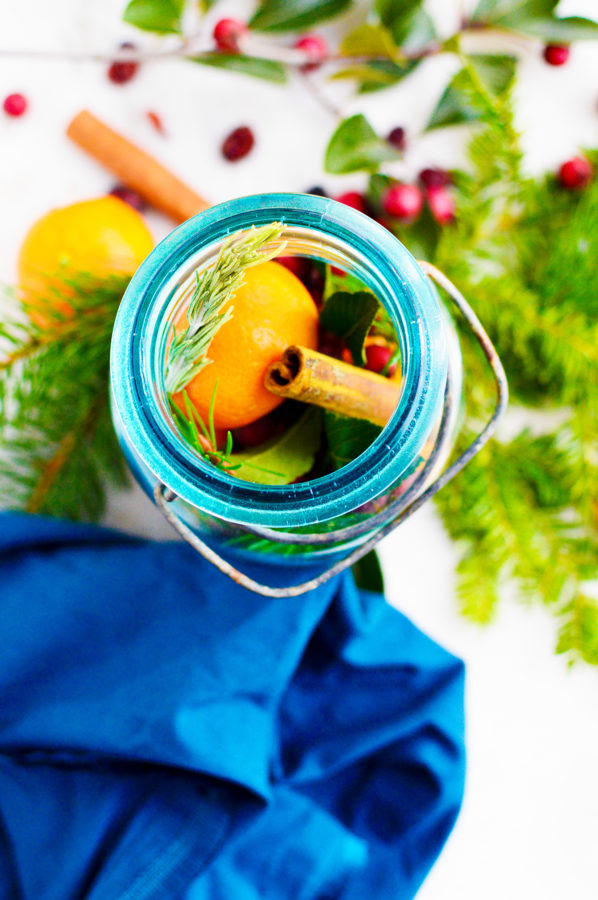 Jars
1-3 clementines or small oranges depending on the size of the opening of your jars.
About ¼ cup or fresh or dried cranberries
Clusters of crab apples (these stay on trees nicely until early winter in many regions, if not available, you can look for baby apples at the store or go with dried apple slices).
Dried rosemary or dried rosemary sprigs
Small pieces from fir trees
Cinnamon sticks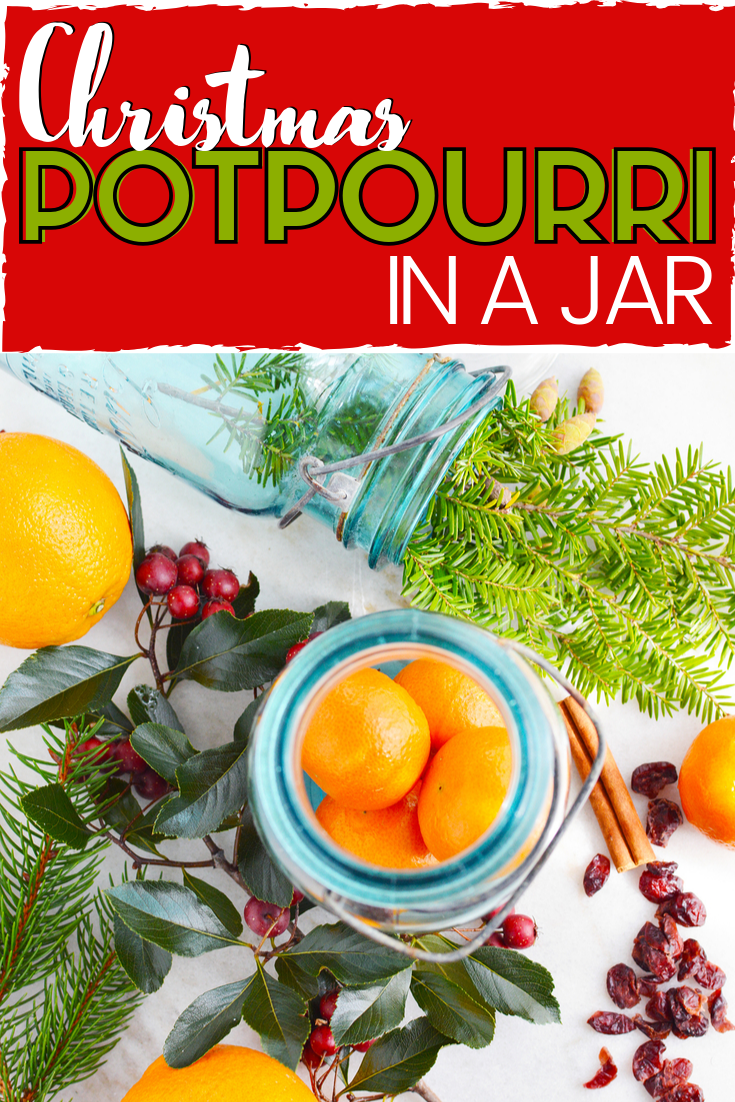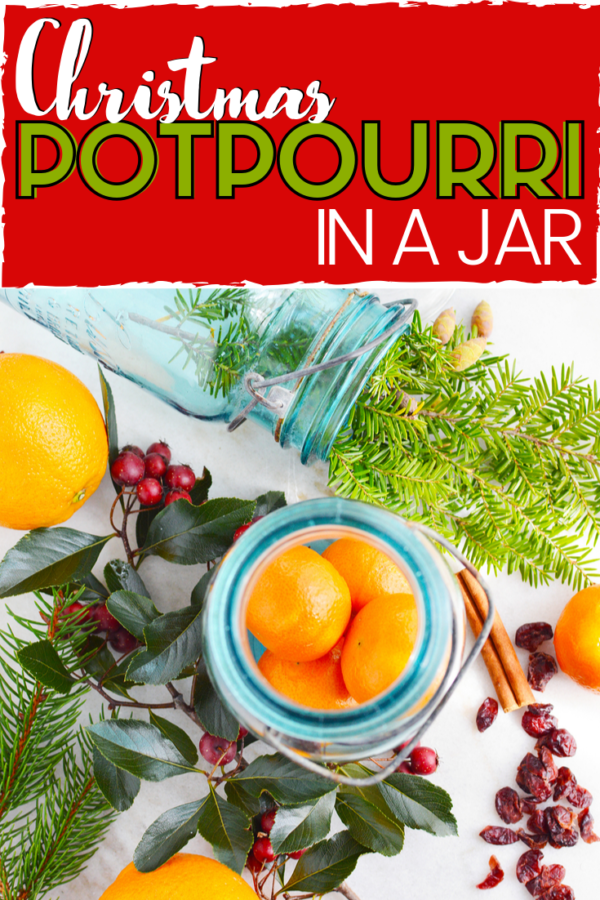 Tips for the best DIY Holiday Potpourri
1. How do I pick the Best Fruit for Christmas Potpourri?
If you choose to cut the citrus fruits open, you'll want to wait until the day you'll be giving them out to ensure they are fresh. Then, encourage the recipients to add water and shimmer the ingredients within 24 to 48 hours.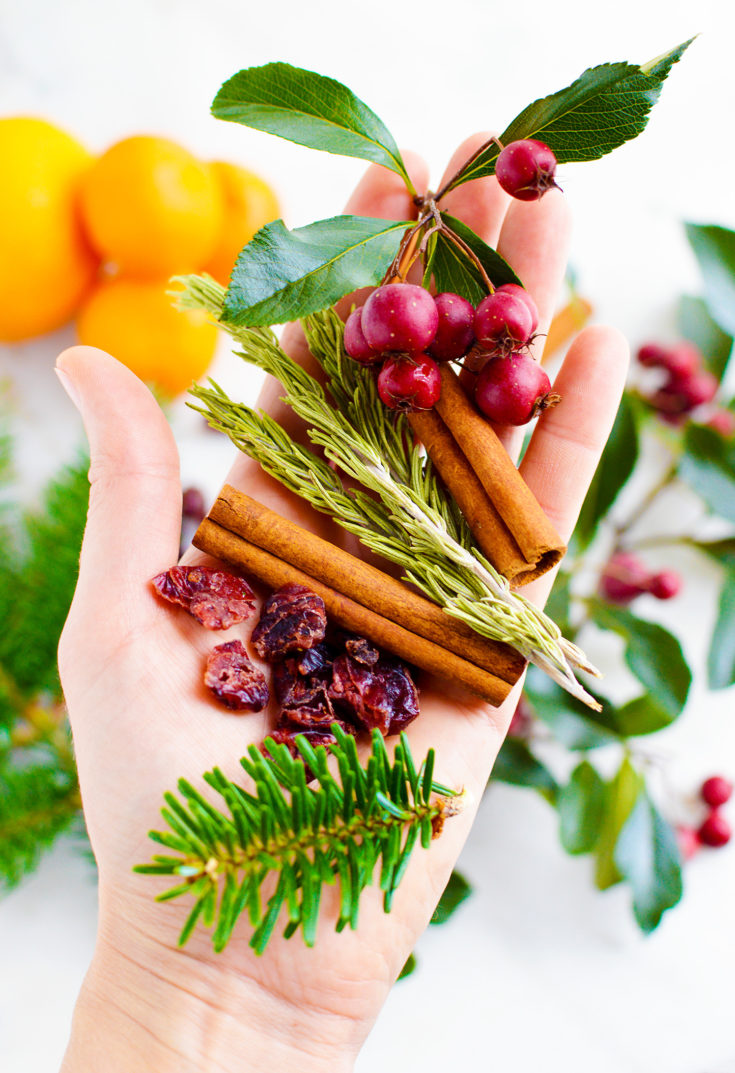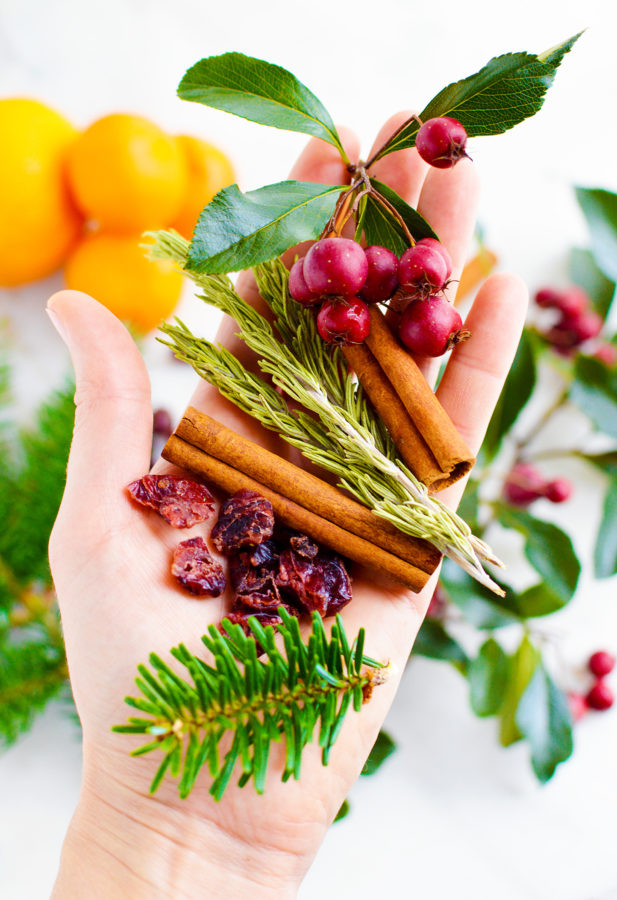 2. Do I add water to jar potpourri gifts?
Also, try to avoid gifting the jars with water already in them as the appearance of the ingredients may start to change before you have a chance to hand them out.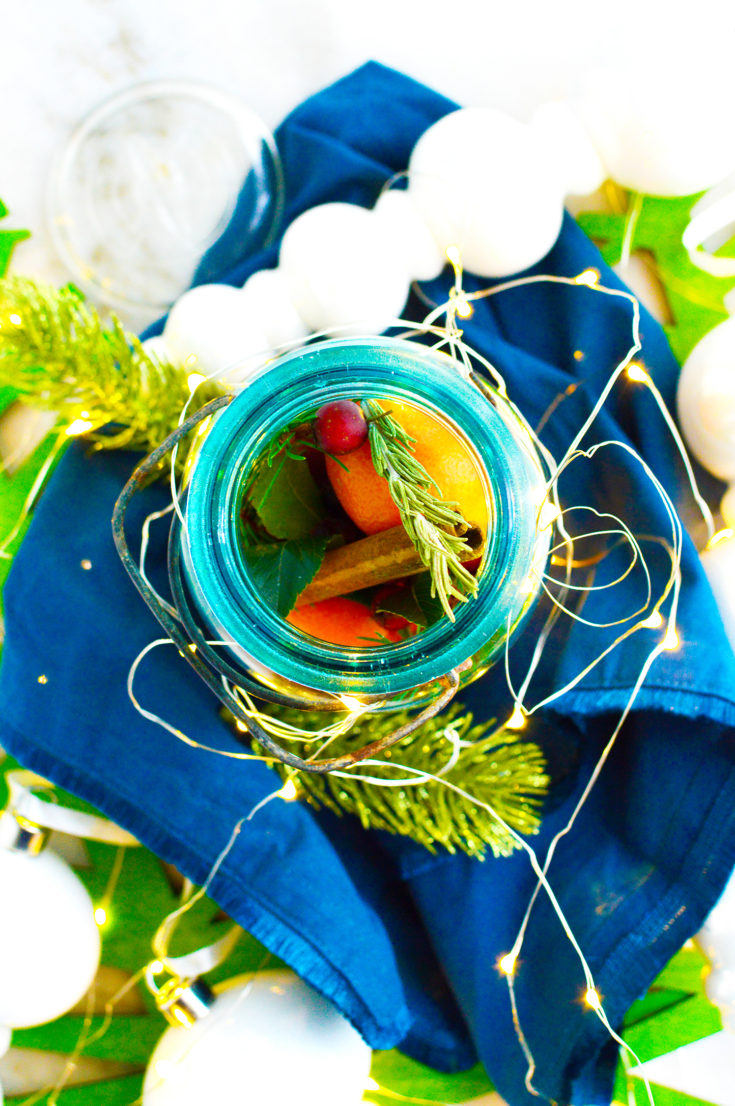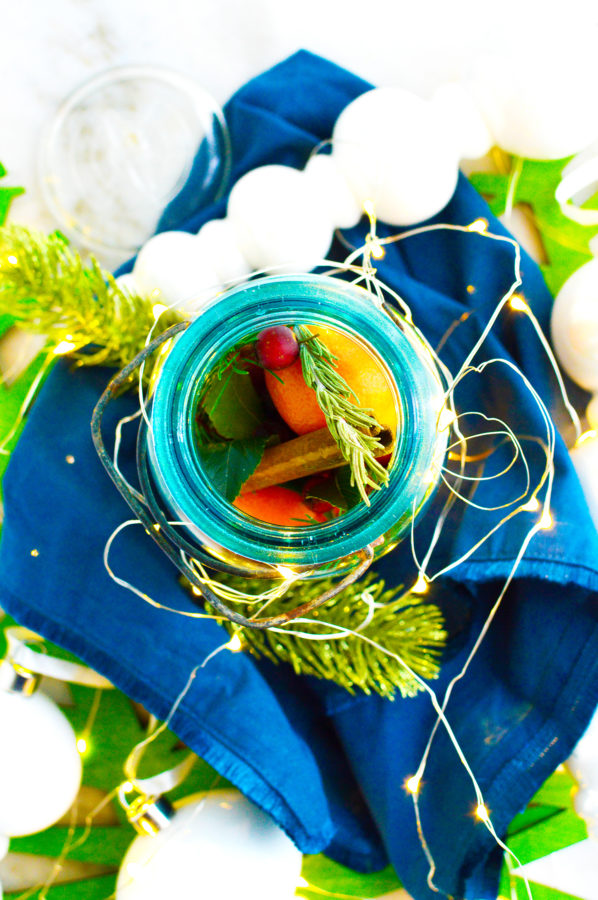 3. How to care for fresh ingredients:
Rinse and dry the fir swags and crab apples before placing in the jars to make sure there aren't any little crawling friends going into the gift jars.
4. Best way to fill the gift jars:
With the tips above in mind, assemble the goodies and start to fill the jars. Depending on the size of the opening, you may want to set the heavy fruits on the bottom or slide in the longer ingredients first.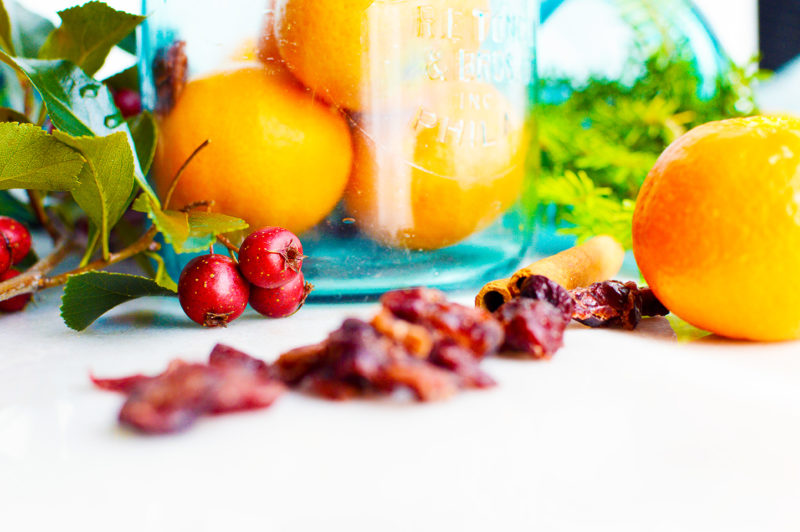 5. How to decorate the jars:
Finally, add the lids and maybe some festive ribbon to help hold everything in and add a little sparkle!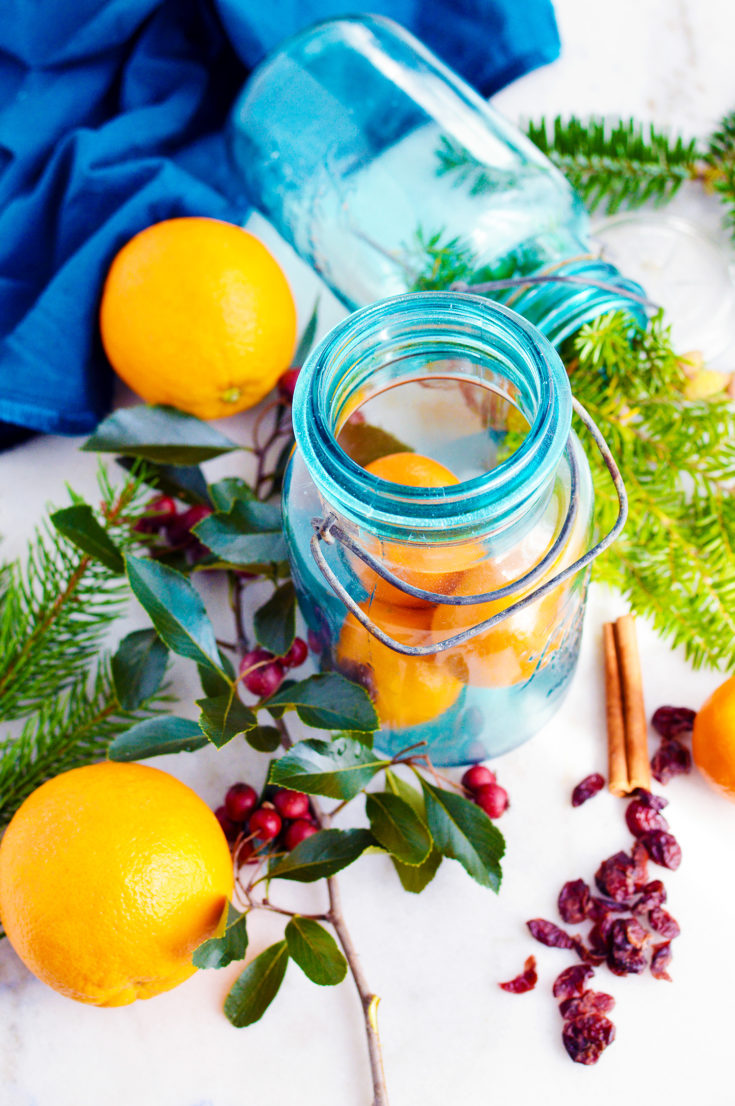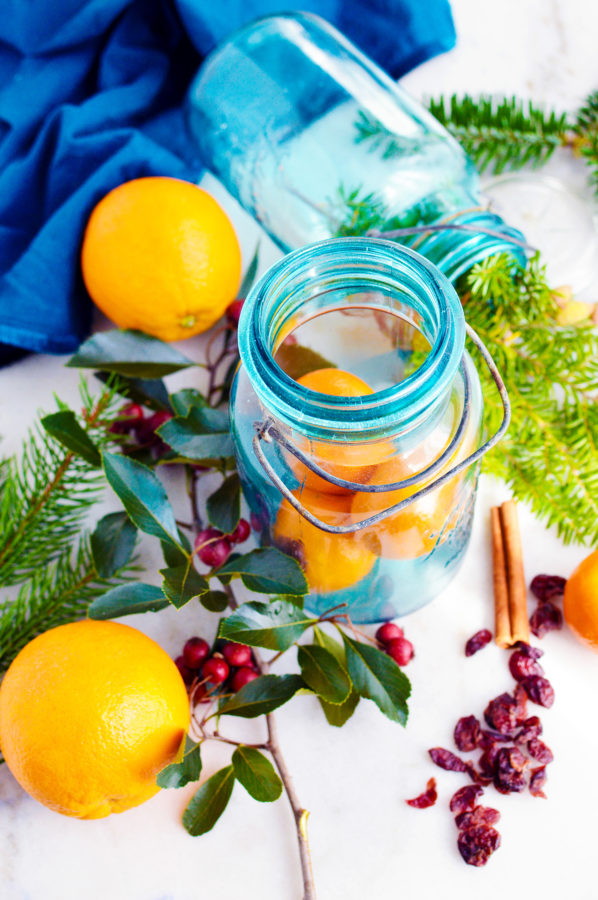 How to Use Stovetop Potpourri
Add 6 cups of water, bring to a boil and then turn down to a simmer for about 2 hours, keeping a close eye on the water level to ensure the pot does not dry out.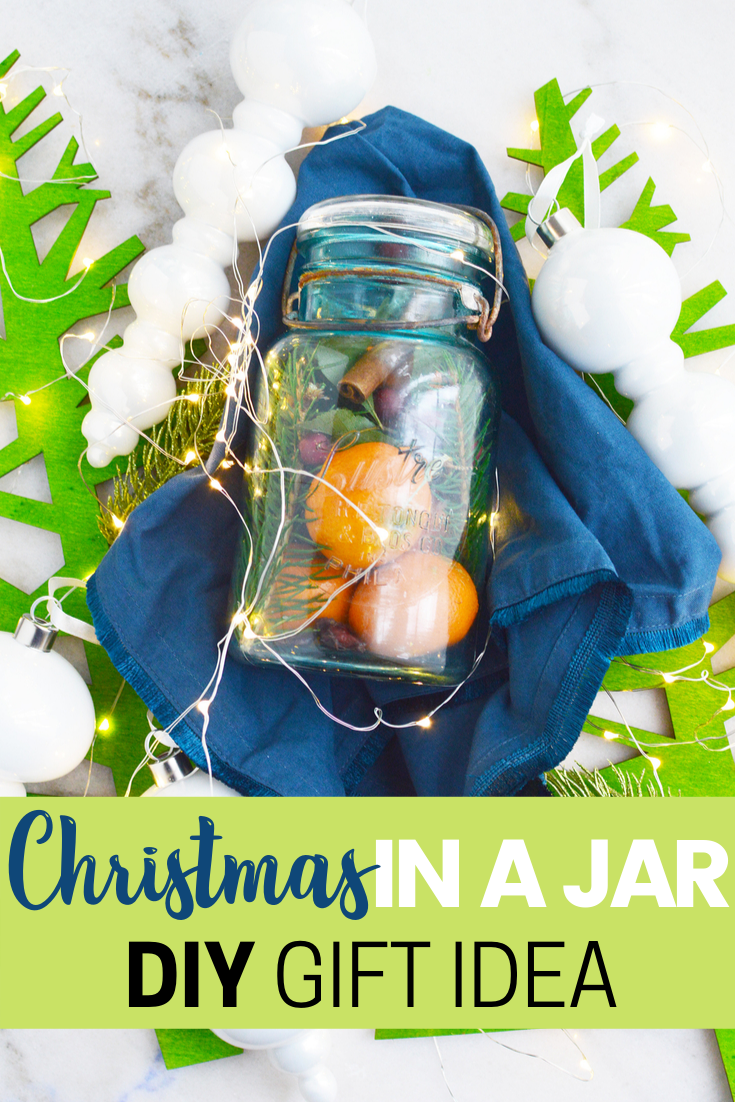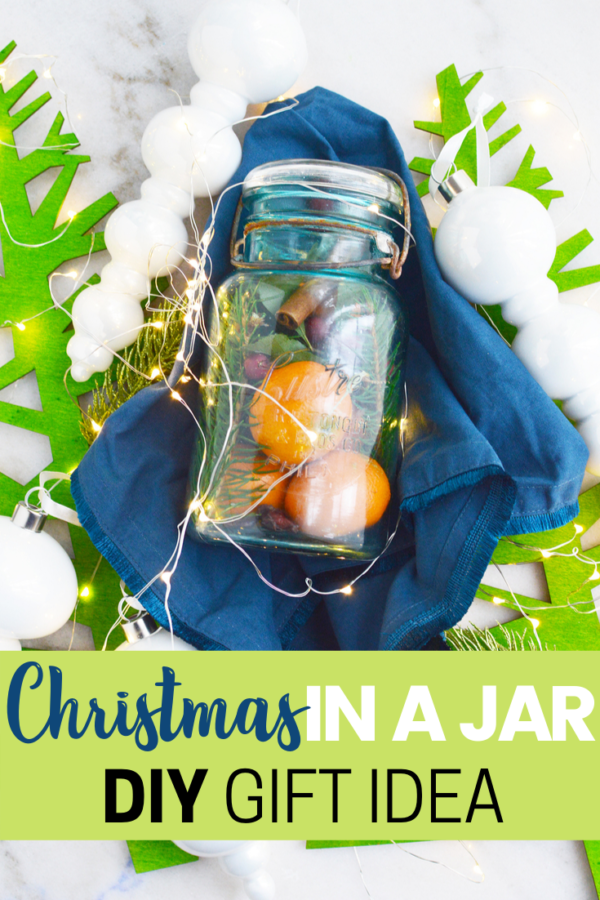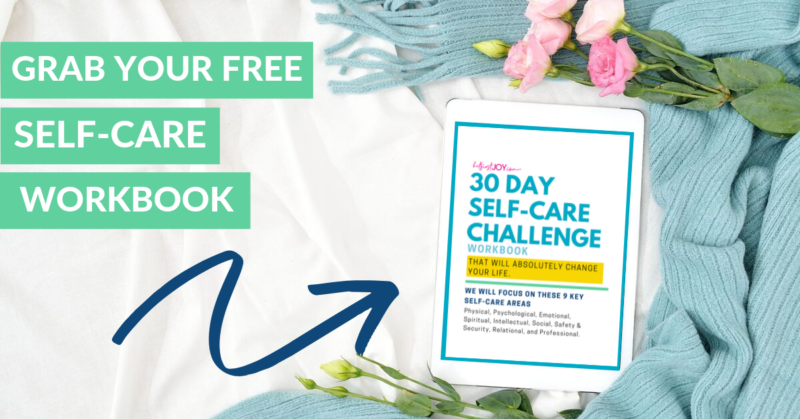 DISCLOSURE
As an Amazon Associate I earn from qualifying purchases. This post may contain affiliate links and/or promotional products, all opinions expressed are that of But First, Joy only. Read my full disclosure.