Are you mattress shopping and wondering where to begin? I recommend looking into Eco Friendly mattresses and here's why.
When you're looking for a mattress, you are probably thinking about comfort and affordability over everything else.
Health should be a priority, too.
Did you know sleeping on an uncomfortable mattress is bad for you physically and can affect your mental health? When you don't have a good night of sleep, it throws everything off balance.
With all of the focus on going green to help the environment, finding a mattress that is eco friendly is important to many people, too. Here are the top 10 reasons you should consider buying eco friendly mattresses and how to find the one that is right for you.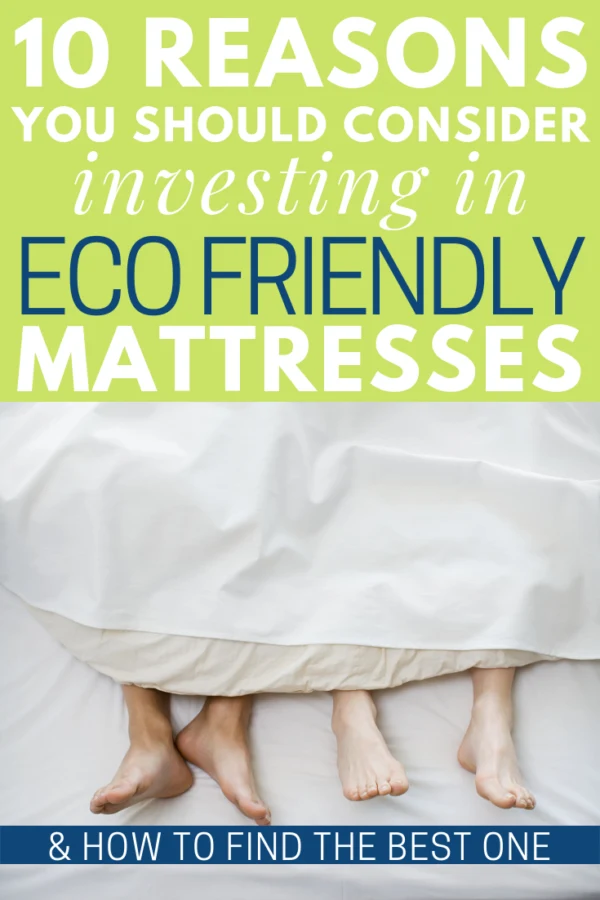 Eco Friendly Mattresses – 10 Surprising Facts About Them
With the global focus on making an effort to reduce our carbon footprints, mattress companies have worked hard to release products that are comfortable, cost-effective, and eco friendly. Now, organic, green mattresses made out of latex, memory foam, or hybrids can be purchased just about anywhere you find a reputable company.
If you're on the lookout for ways to help the environment, an eco friendly mattress is a great investment. Knowing these 10 facts can help you choose the right one.
1. Organic mattresses reduce the toxins you breathe.
Most mattresses are created using materials that are mixed with chemicals to get the end result the manufacturers are looking for. Breathing in those chemicals exposes you to toxins while you are sleeping that, over time, can be dangerous.
2. Not all eco friendly mattresses are created equal.
Companies can alter as little as 10% of their mattresses' composition and call it green and eco friendly. Skip the labels and go straight to the ingredients. If a company isn't willing to fully disclose what the mattress is made of, or if those ingredients aren't fully organic and free of harmful materials, keep shopping.
3. Eco friendly mattresses must meet strict certification standards.
In order to be certified as organic and eco friendly, a mattress must meet certain criteria. This criteria varies depending on the primary base of the mattress but is strictly upheld.
4. You can recycle your old mattress when you buy your new one.
Recycling your mattress doesn't mean that you give it to someone else to use. It means that it is broken down into the core components, like the wooden pieces of the box spring and metal from the springs themselves, and those pieces are recycled and reused. This takes your eco friendly purchase to a whole new level!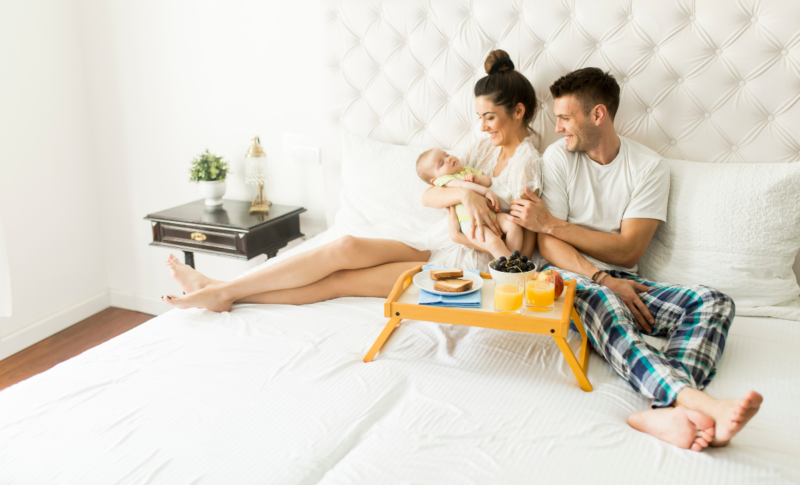 5. Eco friendly mattresses can help reduce allergies.
Conventional mattresses can be full of allergens like dust mites and mold. Purchasing their organic, eco friendly counterpart can reduce your allergy symptoms significantly.
This is particularly important if you have children. A good mattress can help protect baby's lungs!
6. These mattresses are also less flammable.
Because the materials that are used to create the eco friendly mattresses are not petrol-based, they are less susceptible to flame than conventional mattresses. To reduce the risk of fire in a typical mattress, manufacturers are required to add a chemical-based flame retardant. That's not necessary with organic mattresses, helping you avoid exposure to yet another toxic chemical.
7. The benefits outweigh the cost.
With just about anything that is made of cleaner ingredients, you're going to pay a little extra. But you are paying that additional cost because you are getting better quality, safer, and healthier products. These items, like the eco friendly mattresses, also use sustainable manufacturing, which means you are contributing to a healthy manufacturing process.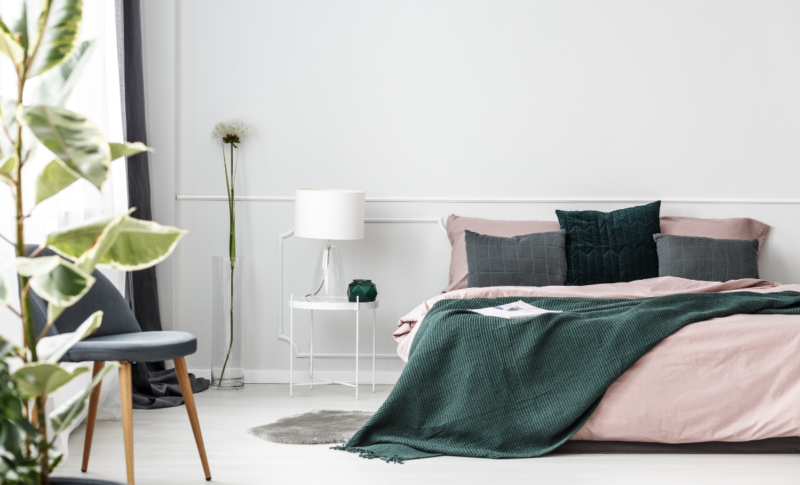 8. They're quite comfortable.
You can find organic mattresses in just about any firmness. If you're looking for a soft pillow-top bed or a firm one that reduces bounce and movement, the right mattress for you is out there. Green products have come a long way and, aside from the change in the smell because of the missing chemicals, there's not a lot of differences visually or tactilely.
9. You can get a long warranty.
Depending on the bed you purchase, you may be able to find one with up to a 20-year warranty. Some even allow you a sleep trial, where you purchase the bed, use it for a certain amount of time, and then return it if you are not fully satisfied.
10. How you sleep plays a part in which mattress you should purchase.
Just like with conventional mattresses, certain eco friendly designs may be better for you than others depending on how you sleep. Pay attention to the selling points. With a little research, you can find out which type of mattress is best for your sleeping patterns and find an eco friendly mattress that is right for you.
The Next Trend in Eco Friendly Furniture: Mattresses
Choosing the mattress that you are going to use every night for many years is a big investment. You need to think about a lot of factors, such as cost, comfort, and longevity. But when you make your health and the environment a priority, an eco friendly mattress quickly becomes the smart choice.