This Family Road Trip Essentials guide + DIY Road Trip Snack Box was sponsored by RITZ as part of an Influencer Activation for Influence Central and all opinions expressed in my post are my own.
To make your summer trips more enjoyable, I have a list of family road trip essentials and a delicious DIY Road Trip Snack Box featuring RITZ Crisp & Thins that will make your trip more about the journey than the destination.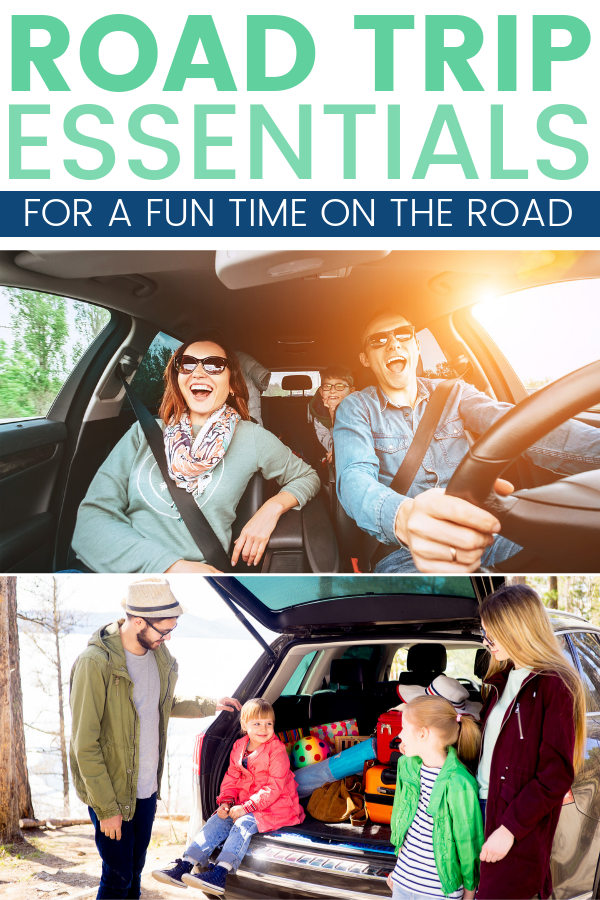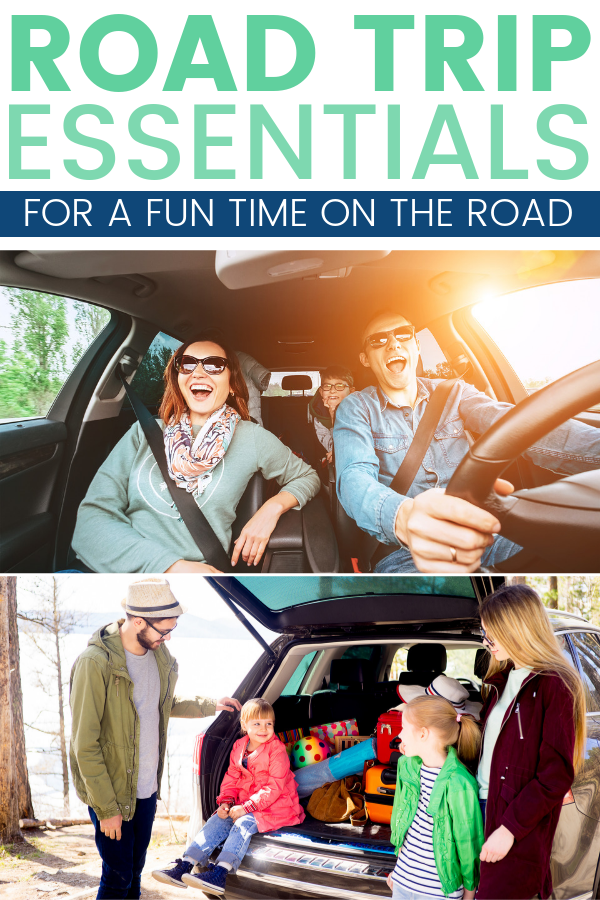 Going on a family road trip together can help solidify and strengthen the family bond like nothing else.
Gathering up your family and all of your road trip essentials to venture off into the great unknown has so many benefits:
You can reduce stress, make lifelong family memories, all while escaping from the reality of the day to day bustle.
How to plan a family road trip
When it comes to planning a family road trip there's a lot of time involved, especially if this is your first time doing it.
First and foremost, you need to decide what kind of road trip you'd like to take:
A family road trip can be something where you all pack into the family vehicle and head out to various destinations along a predetermined route.
Or:
You can rent a car while you're at a new location, such as another state, and venture out on the road to sightsee together.
Another option could just jumping in the car and going wherever the road takes you.
It all depends on how adventurous you are!
No matter which type of family road trip you're planning, it's important to know what essentials you should pack.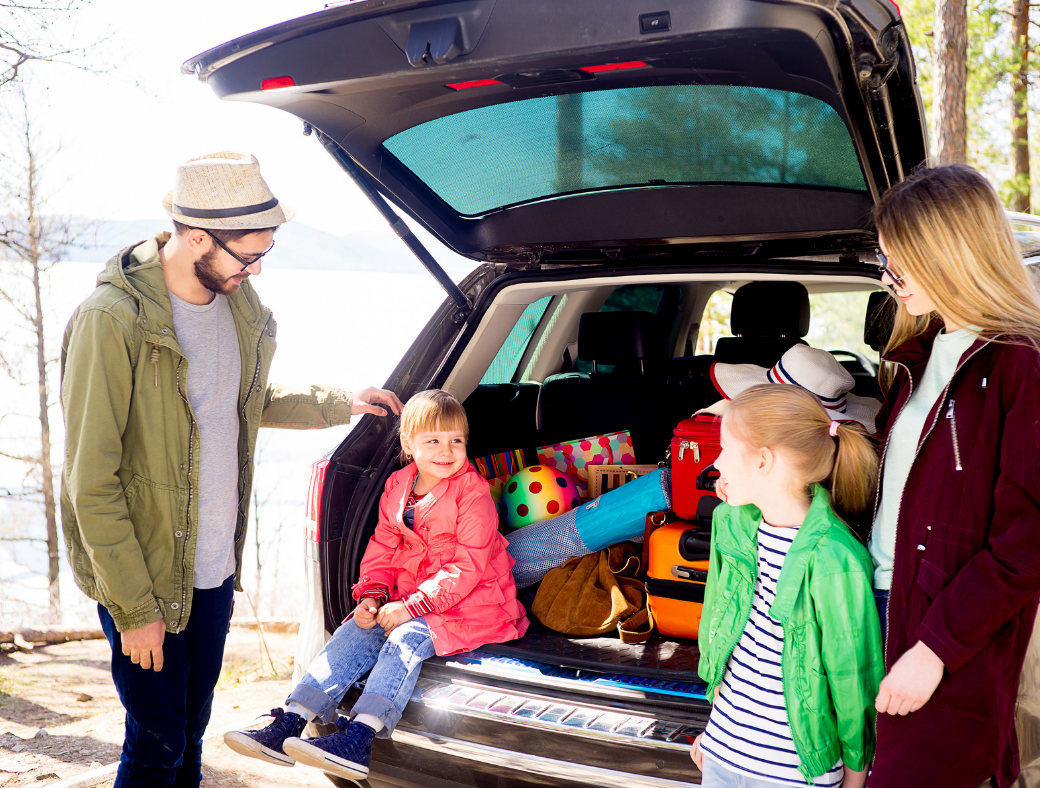 Family Road Trip Essentials For a Fun Time
Being prepared for emergencies, mishaps, and boredom moments are a vital component to ensuring that you have maximum fun and minimal issues.
This list of the road trip essentials will inspire you to be well-prepared for your next road trip with the family.
1. Camera and Chargers
During a family road trip, there will be so many great memories made. This is why it's almost vital that you bring along your camera, lenses, and chargers!
Don't forget the back-up storage devices just in case you take too many photos.
There will be so many great photo opportunities during a family road trip and you can have a blast posing at various locations along the way.
Never hesitate when it comes to capturing those picture-perfect moments of family fun.
2. DIY Road Trip Snack Box
Nobody wants a road trip ruined by a car full of hangry people. That's where a DIY Road Trip Snack Box comes into play:
What You Need:
A large tackle box that seals.
Crunchy Snacks
Sweet Snacks
Chocolate
Cookies
Crackers
Nuts
Chips
Chewy candies
Granola
One of my many passions is sharing my favorite treats with family and friends. When I discovered the new RITZ Crisp & Thins Barbecue and Cheddar flavors, I knew I'd want to incorporate it into our upcoming family road trip.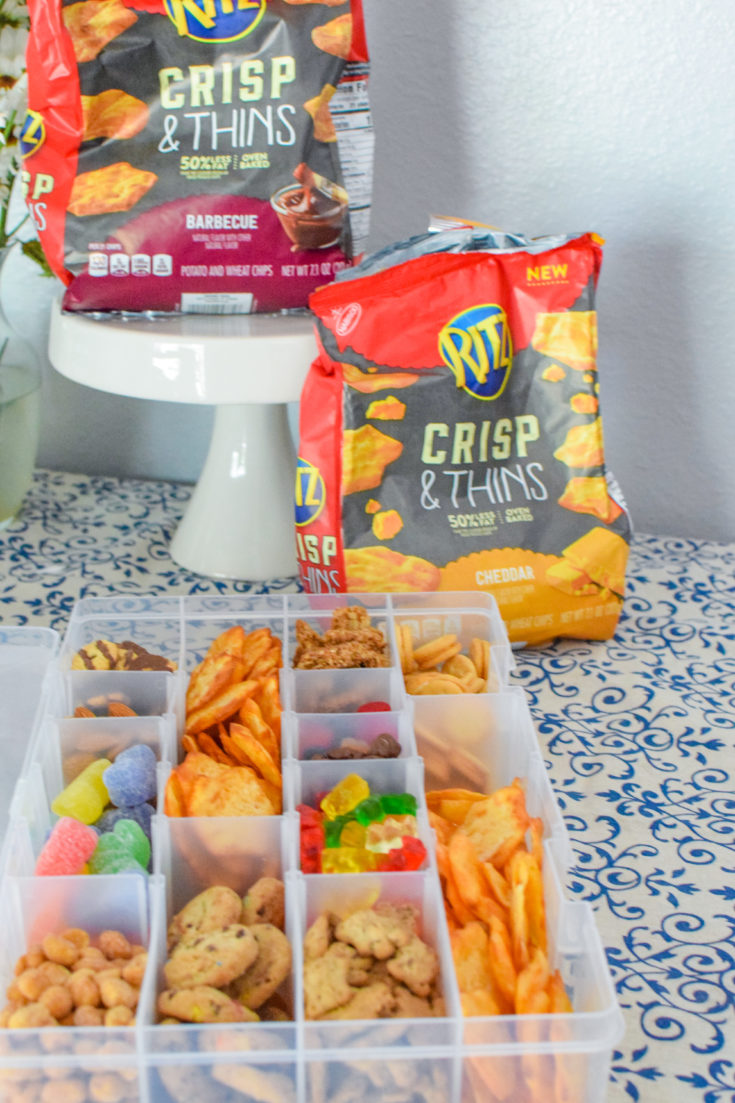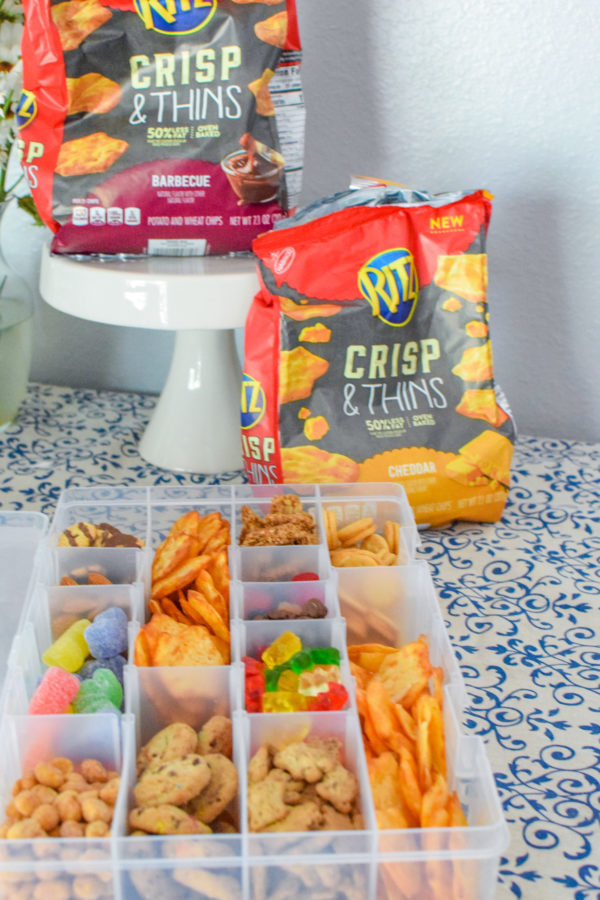 Rather than just throwing the bags in the car and hoping these crispy chips didn't get crushed, I went to Walmart to pickup a variety of road trip snacks.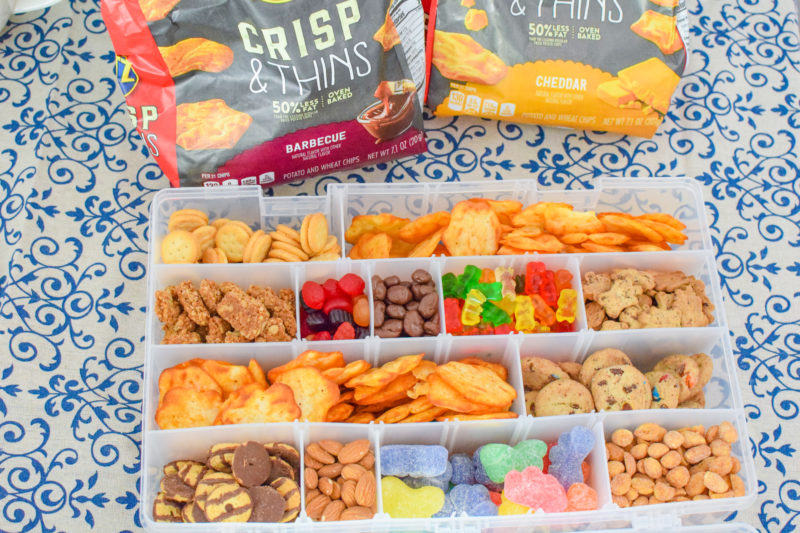 I thought it would be fun to surprise my in-laws with this road trip snack box for our state-to-state trip this summer.
I grabbed a little bit of everything to enhance the snack box and to ensure there was something for everyone.
But, I have a secret:
I had to refill the RITZ Crisp & Thins because I couldn't stop munching on them. My husband is just as guilty but it works out because my favorite flavor is Cheddar and his is Barbecue. What can I say – opposites attract!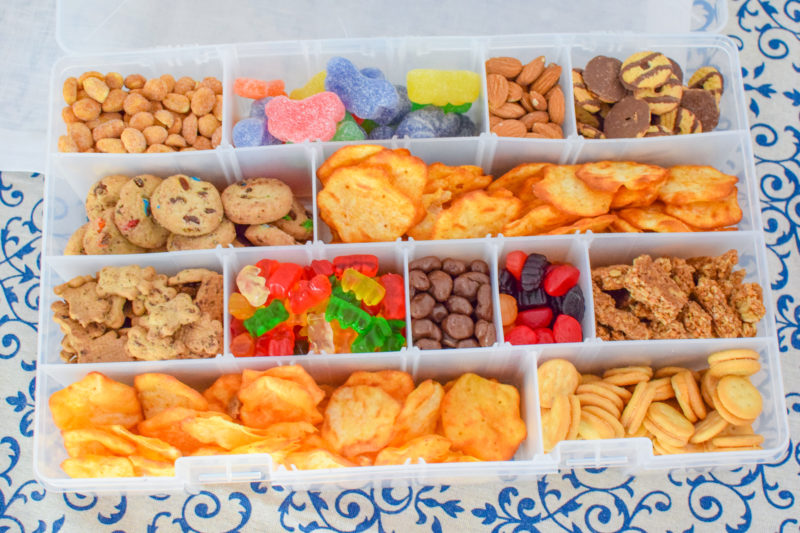 Our road trip snack box included all of the following:
RITZ Crisp & Thins Barbecue
RITZ Crisp & Thins Cheddar
Chocolate Covered Raisins
Honey Roasted Peanuts
Whole Almonds
Chewy Fruit Slices
Gummy Bears
Graham Cracker Bears
Honey Nut Granola
Chocolate Chip Cookies
Cheese Cracker Sandwiches
Chocolate Striped Cookies
Chewy Fruit Bites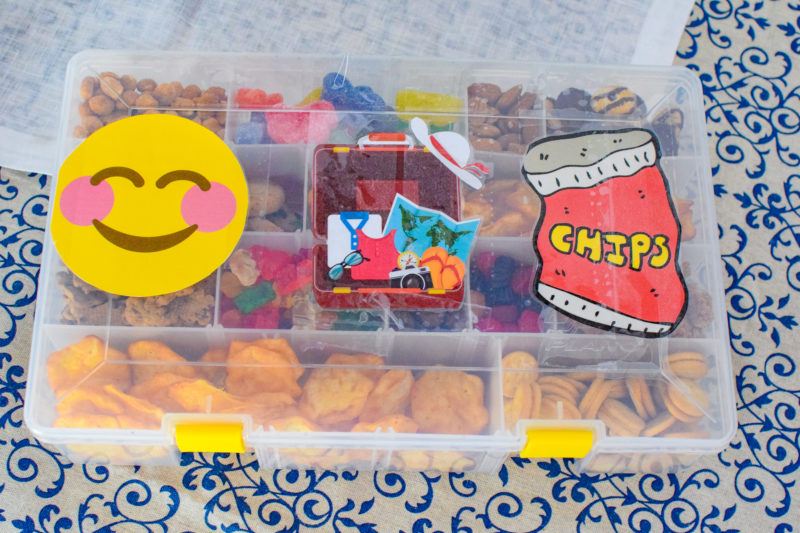 At the bottom of this post you can ENTER TO WIN a Walmart Gift Card to buy all your Family Road Trip Essentials!
3. Activity Books and Printables
In order to entertain the kids, it's best that you bring along plenty of activity books and printables.
It's fun to make your own activity packs to keep your kids having fun during the drive from destination to destination.
Include coloring books, crayons, and Bingo cards in the car, as they are important family road trip essentials for a fun time.
Bring along a journal and sketchbooks to allow your kids to jot down their favorite moments or thoughts during the road trip for later reflection and memory.
4. A great summer playlist
During a family road trip, you'll be spending a lot of time in the vehicle together. That's why having lots of music and summer playlists on hand is a must for memory-making moments.
Whether you play CD's in the car or playlists on your phone, be sure the songs are fun, upbeat, and great to sing-a-long to.
Music can also keep the kids entertained during those moments of extreme boredom. You can definitely expect me to have a playlist for my toddler's tantrums!
5. Movies and Books
Lastly, you need to have movies and books to entertain the kids. Whether you have a portable DVD player, tablet loaded with movies, or a car Blu-ray player, movies are a must if kids are involved!
Watching a family favorite movie or reading a good book together are great ways to help pass the time on those long highway stretches.
Movies are also a great way to help soothe your little one in the backseat during nap time on your family road trip.
What are your favorite family road trip essentials?
Going on a family road trip is the best way to discover new destinations in your home state or to go sightseeing in a new location. These family road trip essentials will absolutely guarantee that your family has a fabulous time during your road trip adventures.
To really ensure your summer road trip is successful, we've got a fantastic giveaway for you below:
Walmart Gift Card Giveaway
ENTER TO WIN 1 of 7 Walmart Gift Cards by using the giveaway tool below.
Also, tell me in comments what your favorite family road trip essentials are!
RITZ Crisp & Thins Summertime Sweepstakes
I-C will randomly select winners from all program entries and will facilitate fulfillment of the seven (7) winning prizes.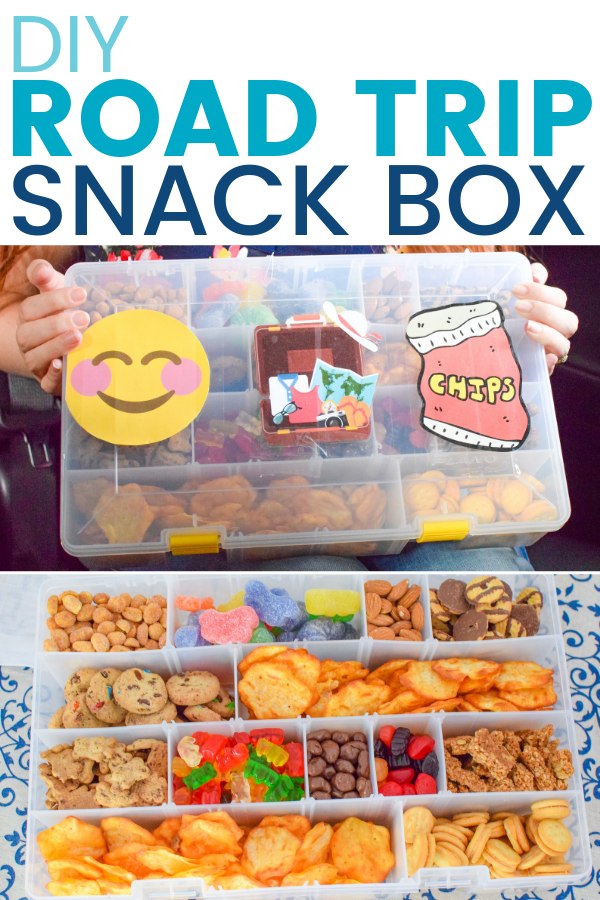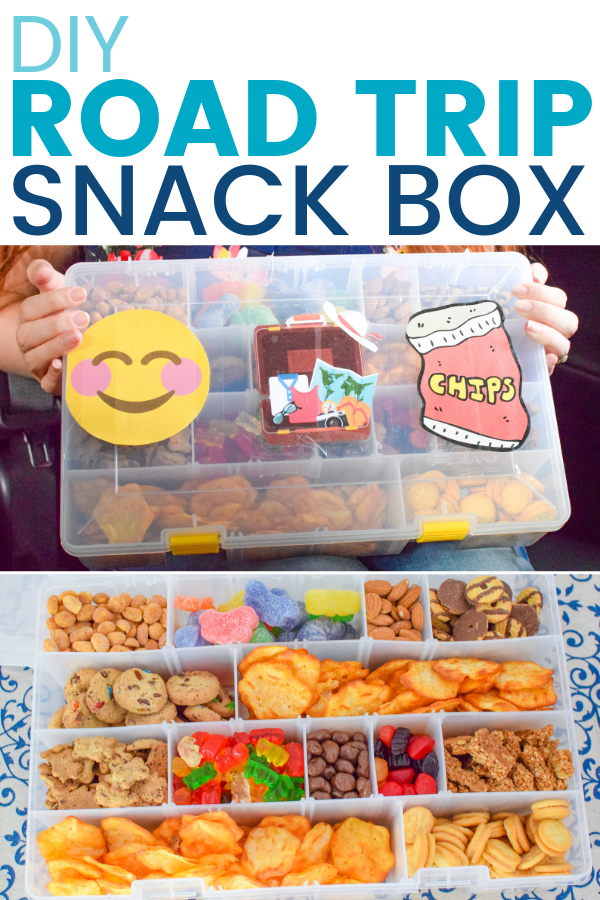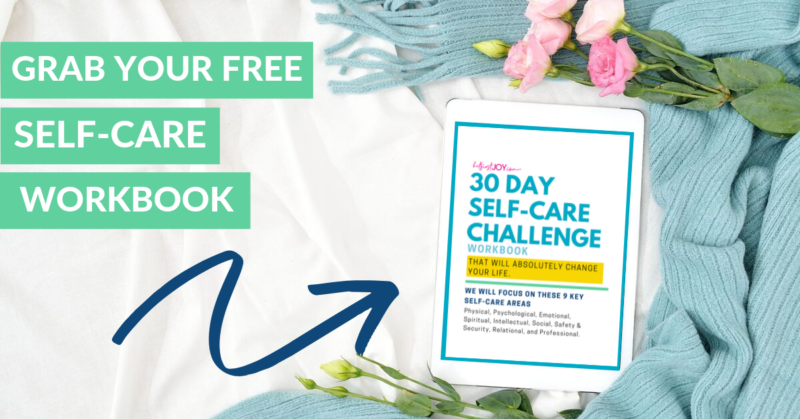 DISCLOSURE
As an Amazon Associate I earn from qualifying purchases. This post may contain affiliate links and/or promotional products, all opinions expressed are that of But First, Joy only. Read my full disclosure.