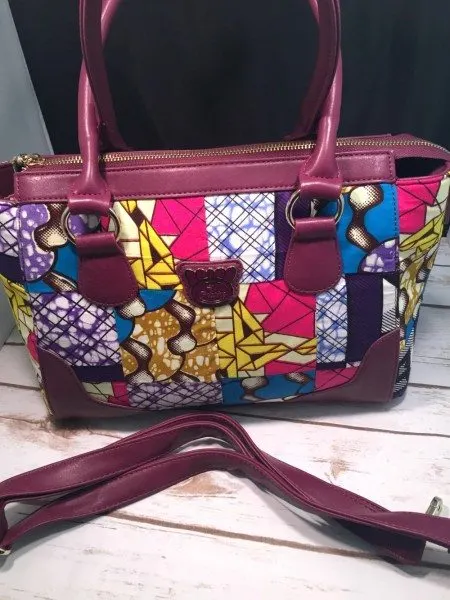 Fricaine is a company that develops luxurious handbags with quality materials. They focus on using worldwide fabrics that everywoman can rely on. While many countries have native fabrics, others don't get to express the beauty and unique aspect of these fabrics and designs. Fricaine recognized this and decided to bring these fabrics and designs to the rest of the world. They thought, "Why not share the beauty with everyone?" If you have a Fricaine bag, you will look and feel fabulous!
After carefully selecting unique, superior quality fabrics, we re-orientate, redesign and interpret these colorful materials in a radically different way to create well-crafted, authentic custom-made durable handbags and other fashion products. This portfolio of products accentuates the appeal of our sophisticated customers, empowering them for the world to admire. – The Fricaine Team

I received the Charming Wink Satchel Bag and I adore how vibrant it is! It's loaded with gorgeous colors that will make any outfit POP. I would consider this a statement bag. I could never turn down something so different. It's a design that you would not find anywhere else, except for maybe the native area that this originated from. This bag is urban and trendy, with 4 different patterns that are eye catching and fun! I love wearing this with my bright yellow jeans. It's a perfect match! I LOVE the gold-plated hardware. It's very charming. One of my favorite things about this bag are all of the pockets. There is a ton of room for storage and pockets for all of your devices, like your phone, and your trinkets and personal items. The interior is custom designed, so your bag will definitely stand out among others. The bag is comfortable to carry and has a detachable strap. For a synthetic leather bag, I'd say that this is pretty nice! The size is PERFECT for me. It isn't too large OR too small. It's just right!
Give mom this bag for Mother's Day this year and she will feel like a trendy fashionista with style and sophistication! The price is right and the bag is beautiful!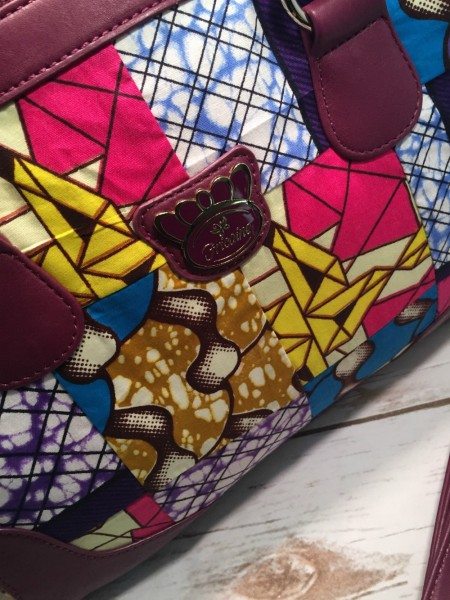 Connect on Social Media: Facebook / Twitter