I am so excited about the holiday season and I am even more excited for an excuse to wear beautiful dresses. As I mentioned in my Dress #1 post, it can be difficult to find a beautiful dress for the holiday season. It's even more of a challenge for the women who have a lot of holiday events to attend. You cannot wear the same dress to all of them! This is dress #2 in my 12 Holiday Dresses series.
Check out the all of the other Holiday Dresses Here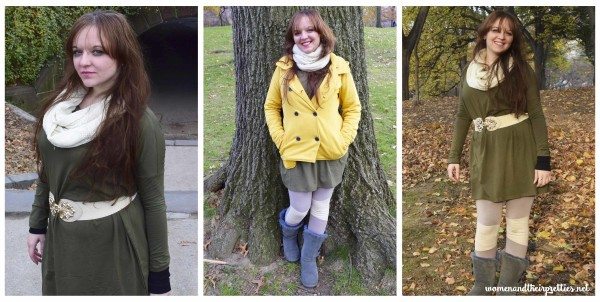 Bikini Luxe is a South Florida based company that offers a variety of stylish, luxury swimwear, active wear, and clothing. All of the pieces are made to compliment the woman's body beautifully. They also have fashionable jewelry and men's clothing. Everything is very versatile. You can wear it to the beach or to a cocktail party. From formal to casual, Bikini Luxe has something that will make anyone confident in their fashion sense. I think it's important to mention that everything is USA made and very affordable.
For my second dress in the 12 Holiday Dresses series, I chose something very versatile. I wanted a warm color that I could pair with almost anything. Everyone thinks of Christmas dresses of glamorous and flashy, but that's not always necessary. I need something comfortable and casual for my family's Christmas party because I will be cooking and cleaning all day. Since Bikini Luxe has a little something for everyone, I knew that I would find something that would be a good fit.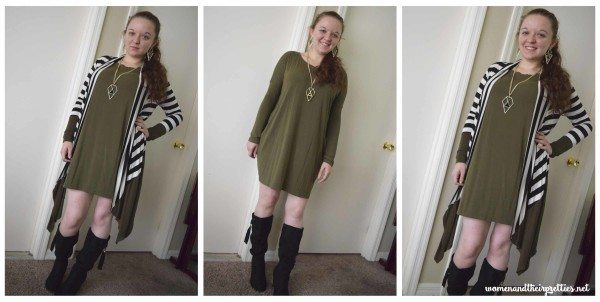 The Bikini Luxe Olive Long Sleeve Tunic seemed to be the perfect fit for what I was looking for. The olive color is beautiful for the season and for the holiday. The material is actually quite heavy. It has a silky and soft feel to it. It's really luxurious actually. It's not something that I expected in such a casual dress. The thing about this dress is that while it's casual, it's quite fabulous in it's own way.
I've worn this dress a few times and I always style it differently. I actually chose it to be my Thanksgiving dress! I wore this to the Macy's Thanksgiving Day Parade in NYC this year. I picked this one because I knew I could throw some leggings under it and a coat and scarf over it for a cute, warm, and comfortable look. I also added a waist belt to really accentuate my curves.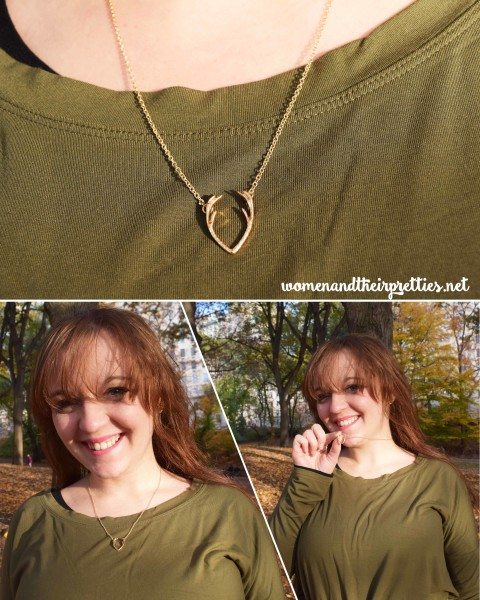 I also included the adorable Bikini Luxe Gold Dainty Deer Antler Necklace. This is a tiny and cute necklace that went perfectly with the dress. I am a sucker for yellow gold, so that's an instant win with me. The detail on the antlers is so adorable. It's the perfect necklace for the holiday season and for a girl from the country, like me! Isn't it beautiful?
What I love is that this long sleeve tunic isn't too light or too heavy. Like I said, it's so versatile that I can wear it almost anywhere. After returning home from the big city, I decided to wear this dress out to a casual dinner with my boyfriend. It was a cool day in Florida, so I threw on a long sleeve cardigan that has a bit of green in it. It seemed to be a great piece to match the dress. I threw on my favorite black wedge fringe boots and my black fringe purse. I got some compliments that day!
If you're looking for a casual dress for the holidays, I definitely recommend this beauty. It would make a beautiful Christmas dress! It's so versatile that you can wear it all year long. You might as well grab the cute antler necklace while you're shopping!
Be sure to check out Dress #1 – BLK N BLU Red Heart Skater Dress