this post contains affiliate links
I love a dress that makes me feel cute. You know the kind. They aren't too long or too short. They aren't too loose or too tight. Like Goldilocks and the 3 Bears would say, "They are just right." These are the type of dresses that I turn to when I want to feel pretty, but also want to be comfortable. This is dress #8 in my 12 Holiday Dresses series.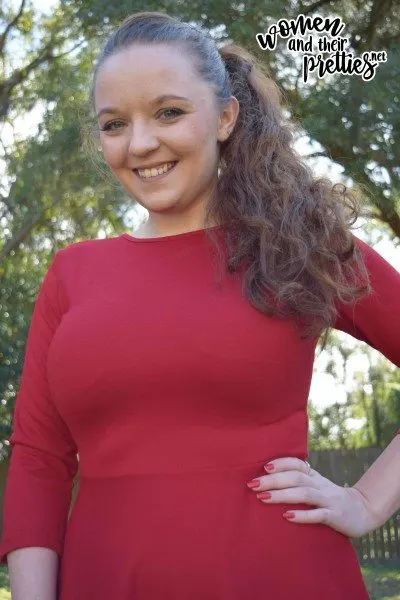 Check out the all of the other Holiday Dresses Here
The Lookbook Store is an online boutique that sells women's fashion at a low and affordable price. It would be very difficult to find prices lower than these. They are a global company so they ship almost anywhere. Their site consists of every style dress you could imagine – vintage, cocktail, skater, casual, and the list goes on. They also offer a variety of tops, bottoms, intimates, and accessories. They keep up with the latest trends and offer classic pieces too.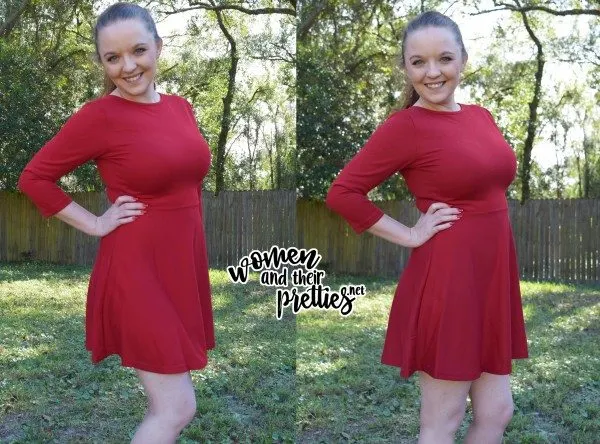 For the eighth dress in my 12 Holiday Dresses series I chose this cute and casual skater dress. I chose this dress for a couple of reasons. First of all, it's my favorite color. I think that red can fit in on any occasion. Secondly, I think it's cute. The skater style is my favorite. I love the tight top and the loose bottom. The keyholes are a cute extra and make the dress versatile – you can wear it with the keyholes in the front or the back.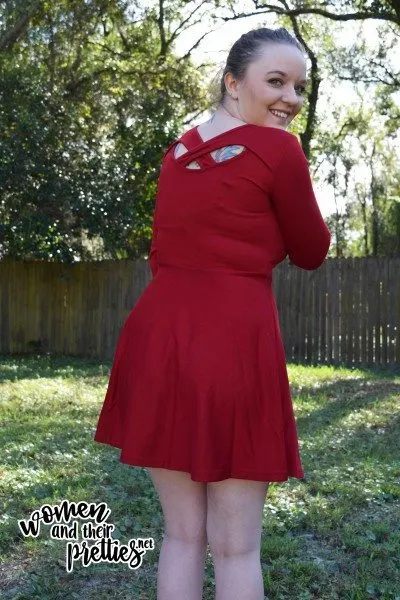 The Red Keyhole Dress is one of my new favorites. It's a little tight on the top, but it looks beautiful. The length is mid-thigh which is great for my height. I am wearing an AU 10/US 6 size dress. I wear a size 7 jeans. I am 5'0. Bust:36 inch/Waist: 34 inch/Hips: 37 inch. The material is very nice. It's stretchy and a little thick. It's breathable, too. I personally like the keyholes in the back because I think it looks nicer. However, I love knowing that I have options with the dress, so I can wear it often without feeling like it's getting boring.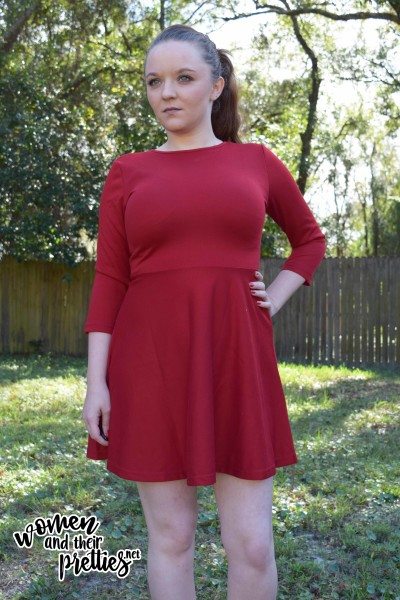 Pick this beautiful dress up while you can and grab a few accessories to match it!
Connect with Lookbook Store: Facebook / Twitter / Instagram / Pinterest