Pattern mixing. It sounds like such intimidating task. One wrong move can ruin your entire look. You don't want people staring for all the wrong reasons. There's a science to pattern mixing. I am far from an expert, but I have a few pattern mixing tips that will help you on your road to gaining that expert status. All of the items below are from
Crown & Ivy
and can be picked up at a Belk near you.

1. Neutral Plaid Prints
Large plaid prints are a must for any girl that wants to experiment with pattern mixing. Plaid is a pattern that can mix with any solid color and with many other prints. You just have to choose your colors and prints wisely.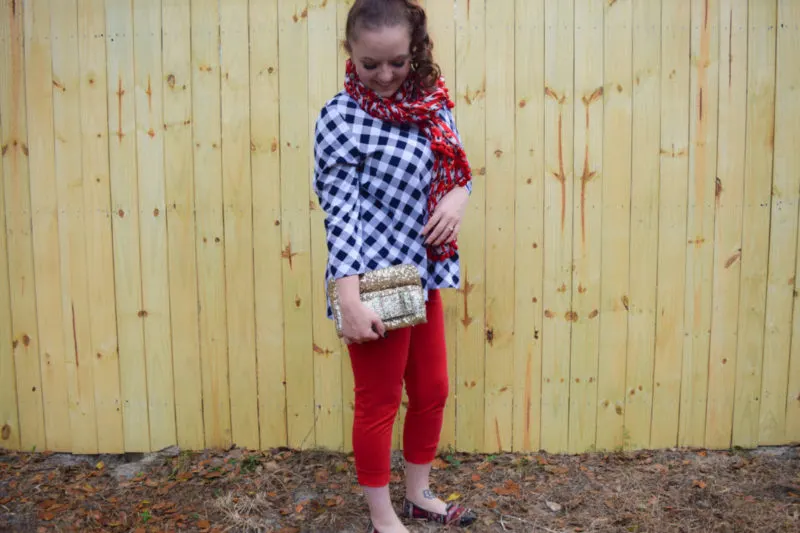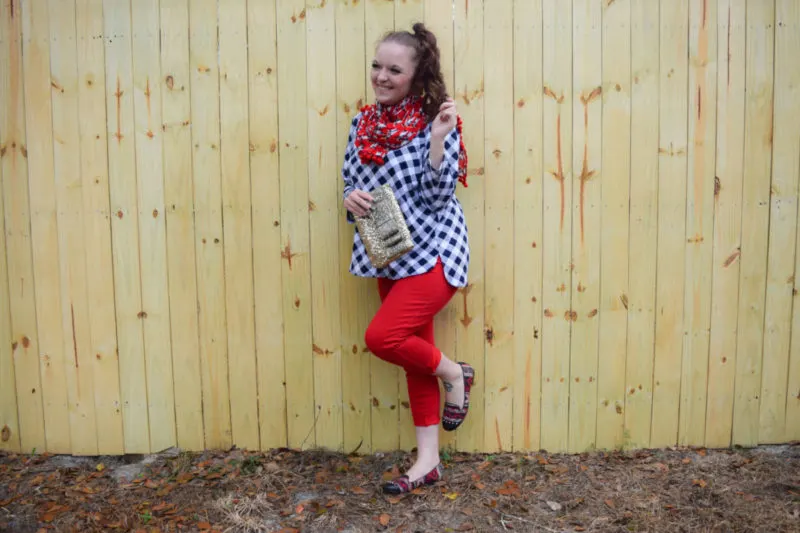 For example, I mixed this black and white crown & ivy™ Ponte Top with the bright red crown & ivy™ Understudy Scarf. The scard has little dogs printed all over, but it isn't so busy that it's displeasing to the eye. If you'll notice, the print on my scarf in scattered all throughout the scarf. It isn't geometric, so it doesn't clash with the plaid print and it's prominently a solid red.

2. Small Pin Stripes
You can combine small pin stripes with a large print, like chunky stripes with a large flowers or a large design.
3. Chunky Stripes
This is a large print, so you'll pair it with small prints. An all over floral pattern would be beautiful or even a paisley design.
4.Polka Dots
I love mixing polka dots! You can pair large polka dots with small pin stripes or small polka dots with large, chunky stripes. Even large and small polka dots can match if you pair it in the right way!
I also find that polka dots match well with vertical stripes! It's a fun and unique way to pattern mix.
5. Animal Print
Cheetah print can be paired with so many things! I love pairing a good cheetah print design with plaid or even stripes.
When you really become a pattern mixing expert – try combining Animal print with other designs like Houndstooth, floral, or polka dots.
If you want the best mix of prints, patterns, and colors then head to a Belk near you to shop the Crown & Ivy collection!