A low carb pizza casserole is the perfect way to stay on the Keto diet but still enjoy the things you love. Serve this on a busy week night for the family.
Let's face it – we all love pizza. However, we don't always have the time to put together a Keto pizza. Plus, casseroles are much easier to make. You just throw together all the pizza ingredients, pop it in the oven, and wait!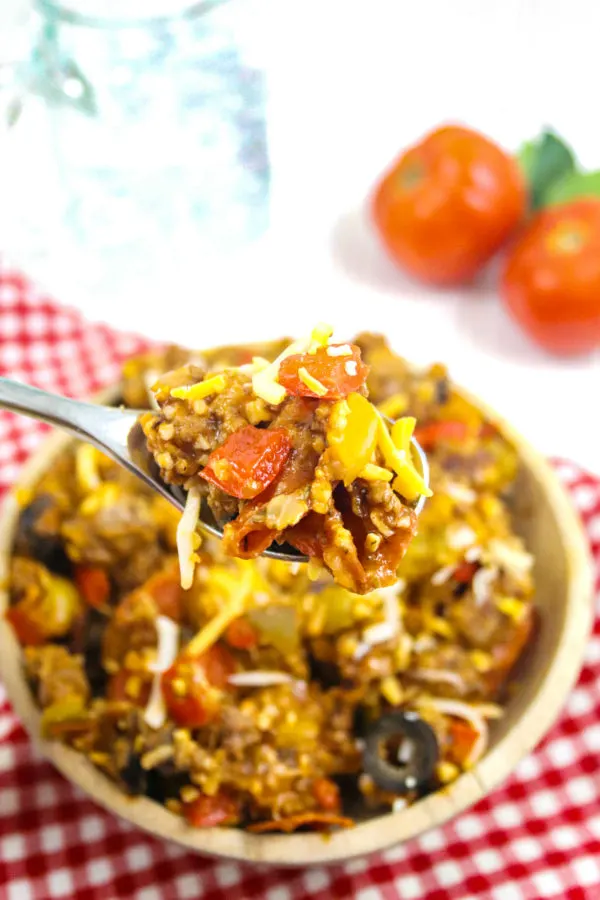 What to serve with a Low Carb Pizza Casserole
I love to serve anything low-carb with this loaded pizza casserole! Some ideas include:
Grilled or baked chicken wings
A fresh Keto Caesar salad
Tomato, mozzarella salad
Keto breadsticks
It's nice to pair something cold and fresh with this warm Keto dinner. Just be sure to stick to the low carbs!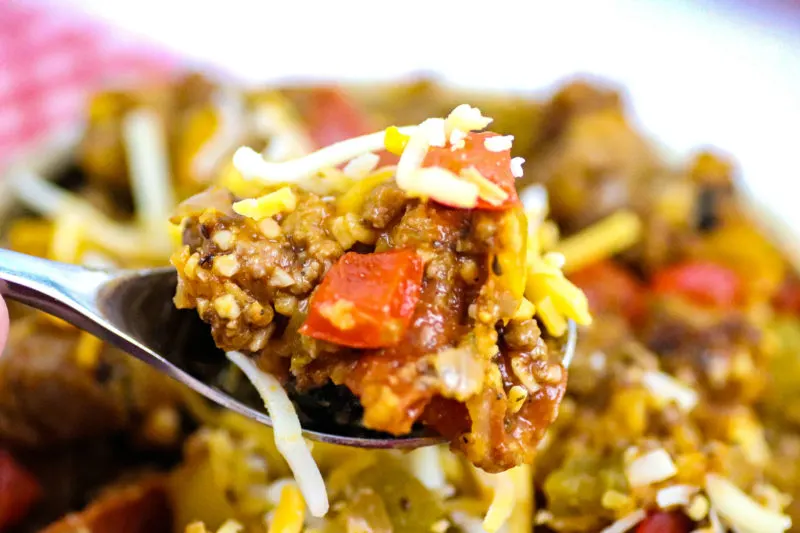 How to store this easy low-carb bake
Simply pop the pizza casserole into a sealed container and eat within 3 days. Some people believe you can eat precooked, refrigerated food within 5 days. However, you could be at risk of eating spoiled food. Ain't nobody got time for that.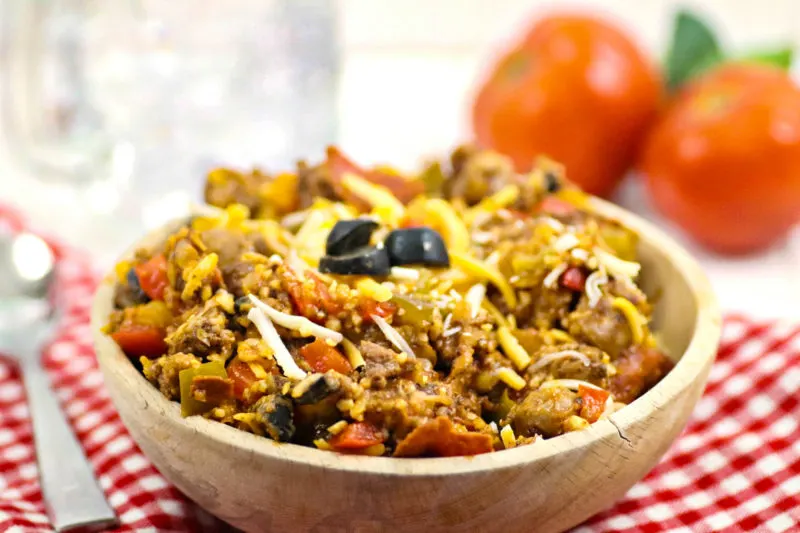 How to reheat casserole:
Most casseroles can easily be reheated by preheating the oven to 325 and heating for 10 minutes. For that reason, I store my leftovers in the original casserole dish. This makes reheating so much easier!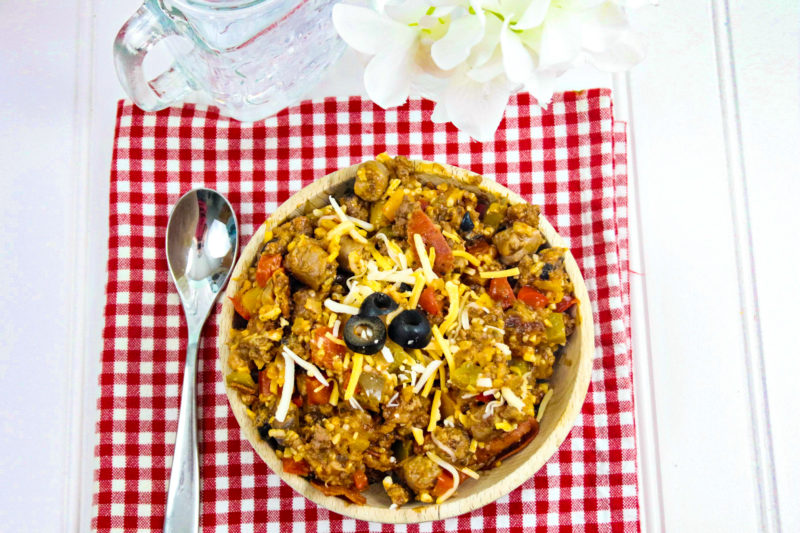 Keto Pizza Casserole Variations and Substitutes
Since I like to make the same recipes every month (sometimes every week), I tend to switch things up a little bit. Casseroles make it easy to substitute items or to try new variations.
For this particular pizza casserole you can add the following toppings:
Ground Beef
Shredded chicken
Italian sausage slices
Pineapples and ham
Different types of cheese
Banana peppers
Red pepper flakes
Bacon
Chives
Tomatoes
Drizzle of Pesto
Get creative with your toppings! If you've had it on your pizza before then it will go great in this pizza bake!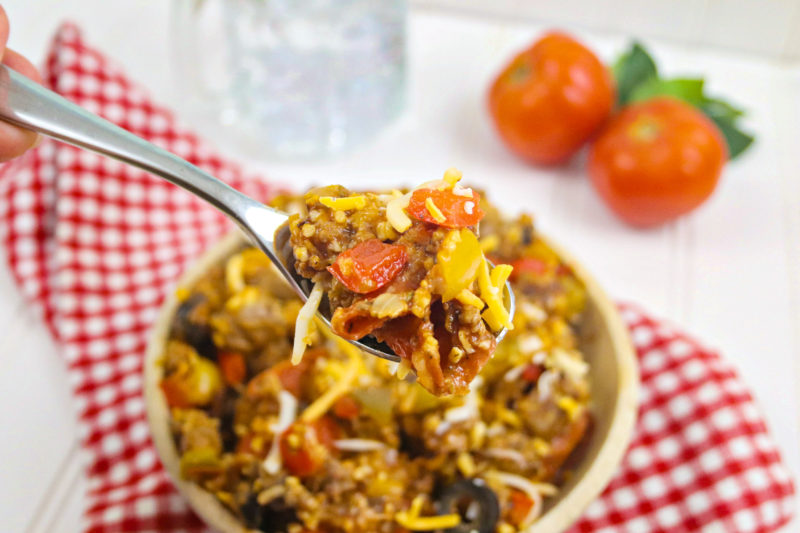 Can I use canned vegetables?
You can absolutely use canned veggies for this recipe. In fact, that's a great option if you want minimal prep time. However, nothing tastes better than FRESH produce.
How to Make Low Carb Pizza Casserole
Scroll to the bottom of post for full list of ingredients and printable recipe!
To begin, preheat your oven to 400.
As the oven heats, wipe down a 9×13 casserole dish with coconut oil to prevent the bake from sticking.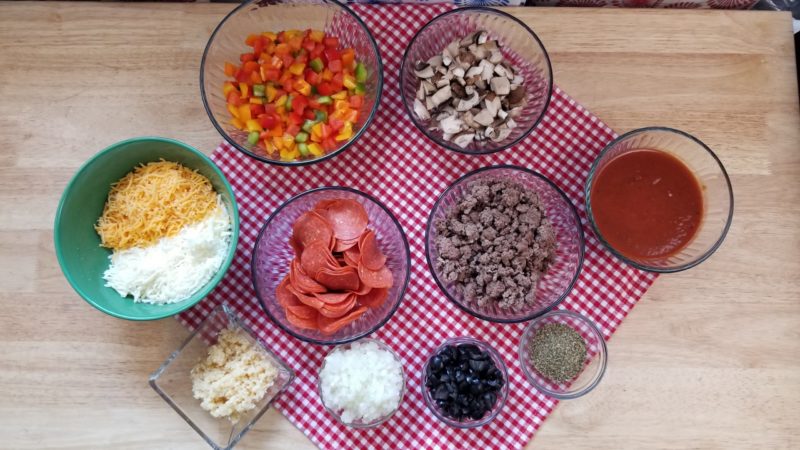 Next, drizzle a large frying pan with coconut oil. Add peppers, mushrooms, garlic, and onion to large frying pan.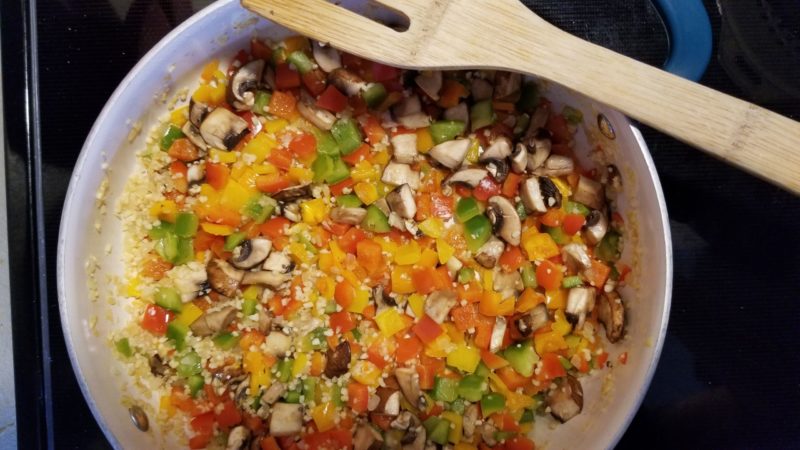 Sauté veggies on medium heat for 2 minutes. Be sure to keep an eye on these veggies, as you don't want to overcook them. Remove veggies and set aside.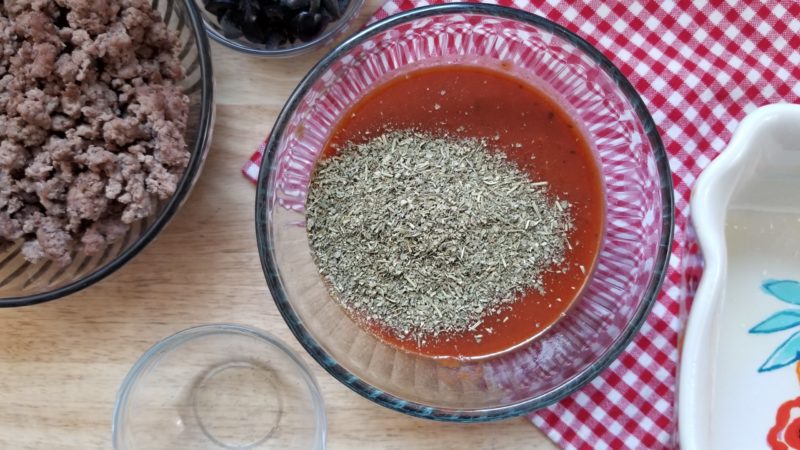 Now, add pizza sauce and italian seasonings to a bowl – mix well.
Pour a very thin layer of pizza sauce in the bottom of your casserole dish.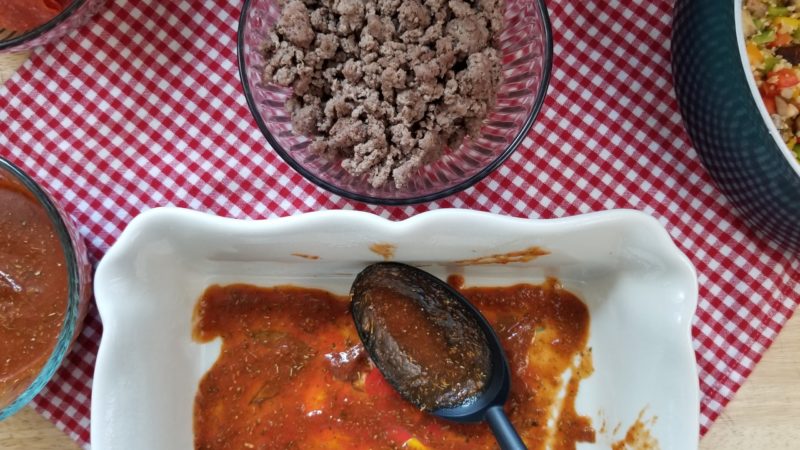 It's time to begin layering:
First, add a layer of cooked sausage. Next, you'll sprinkle cheese on top of the sausage. Then, add a layer cooked veggies and olives.
The next layer will be pepperoni slices. Then, add a thin later of pizza sauce on top.
Repeat layers until you've layered all ingredients.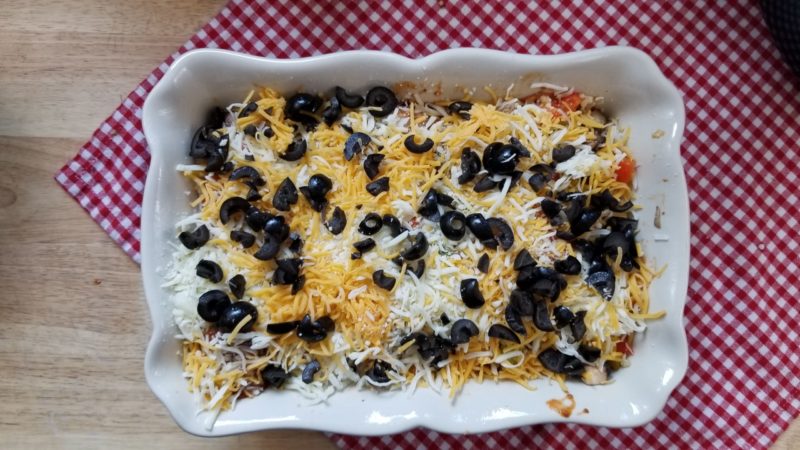 By now, your oven should be preheated! Bake the low carb pizza casserole uncovered for 25 minutes.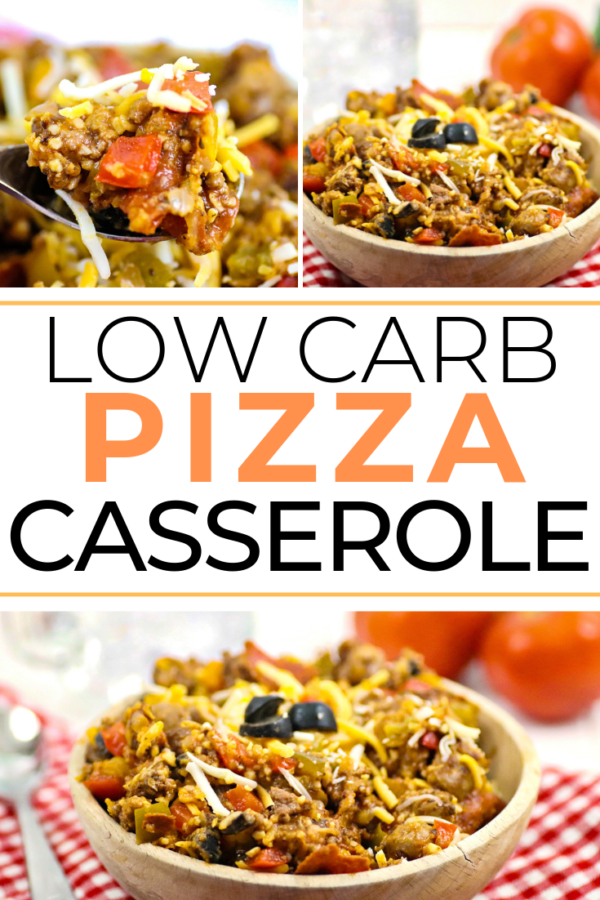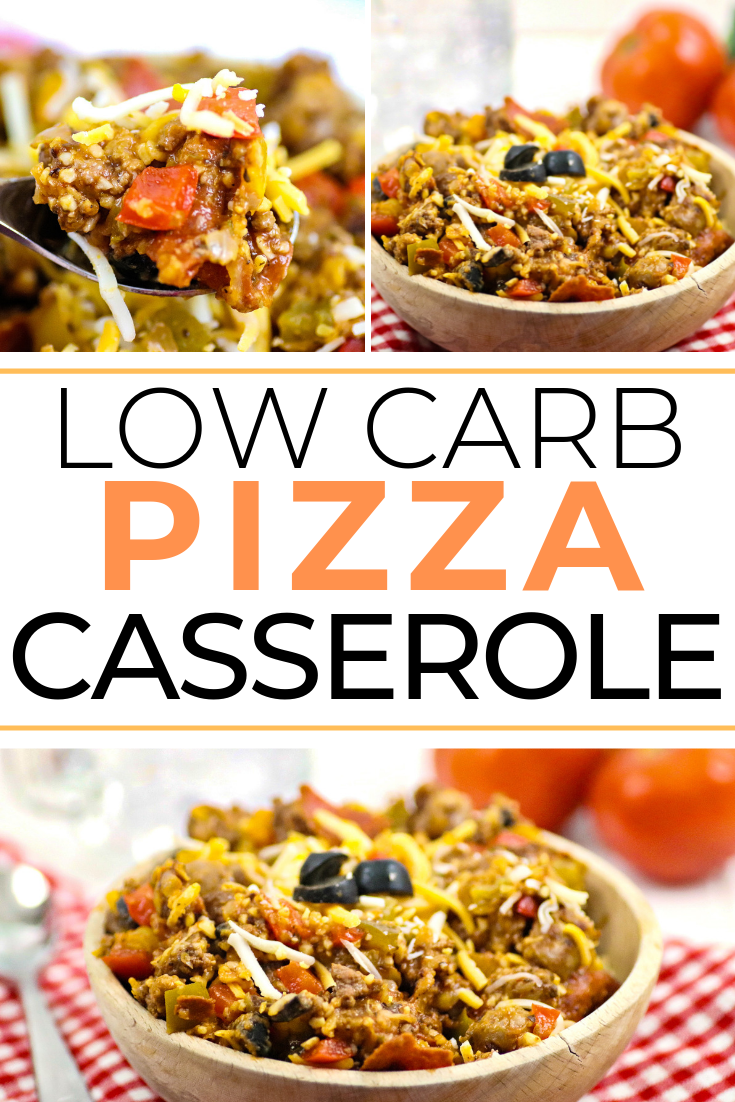 Serve alongside a nice keto salad to complete your meal.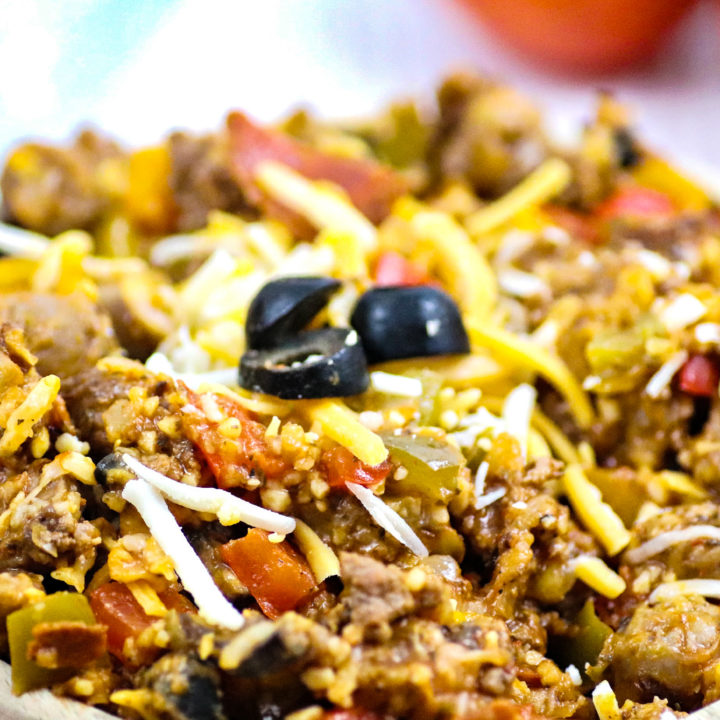 Low Carb Pizza Casserole Recipe
This low carb bake is a great alternative to pizza for the Keto diet. It's loaded with veggies and meat, very much like a Supreme Pizza! It can be easy to substitute ingredients, as well.
Ingredients
1-pound ground sausage, cooked and drained
1 6-ounce package of Hormel sliced pepperoni
2 cups chopped peppers (we used yellow, red, green and orange)
1 cup mushrooms
1 cup chopped onion
1 2.25 ounce can of sliced black olives
1 tablespoon diced garlic
2 cups no sugar added pizza or pasta sauce
1 tablespoon Italian seasoning
1 cup shredded mozzarella cheese
1 cup shredded cheddar cheese
Salt and pepper to taste
Instructions
Spray a 9x13 casserole dish with coconut oil and preheat oven to 400.
Spray a large frying pan with coconut oil.
Add peppers, mushrooms, garlic and onion.
Sauté for 2 minutes. Do not overcook! Remove vegetables.
Add Italian seasonings to the pizza sauce and mix well.
Cover the bottom of the casserole dish with a thin layer of pizza sauce.
Add a layer of cooked sausage.
Sprinkle a layer of cheese on top of the sausage.
Add a layer of the cooked vegetables and olives on top of the sausage.
Add a layer of pepperoni slices on topo of the vegetables,
Add a thin layer of pizza sauce on top of the pepperoni.
Repeat steps 5-10.
Place casserole dish in the oven and bake for 25 minutes. Remove from oven and serve!
Nutrition Information:
Serving Size:

1
Amount Per Serving:
Calories:

857
Total Fat:

46g
Saturated Fat:

18g
Trans Fat:

1g
Unsaturated Fat:

23g
Cholesterol:

105mg
Sodium:

1582mg
Carbohydrates:

86g
Fiber:

3g
Sugar:

73g
Protein:

26g