I've said it a million times, but I just have to brag about how delicious cucumber water is! If you like cucumbers then you seriously need to try it. It's refreshing and healthy for you! We have a small garden and grow our own cucumbers. There's is nothing as crisp and delicious as a fresh, homegrown cucumber. So, to make my perfect summer refreshment, there are a few essentials that I must tell you about.
1. Infuser Bottles
While you could just drop some cucumber slices into a cup of water, it's just not as pleasing as using a bottle that is made specifically for fruit infused water. Infuser bottles include little cages on the inside of the bottle that you can add your fruit to. This allows the flavor of the fruit to dissolve into the water, without the worry of accidentally swallowing pieces of the fruit. There are many different infuser bottle brands and designs. Some are better than others, but for the most part, they are all pretty awesome. As long as they don't leak and are well-made, then I am happy!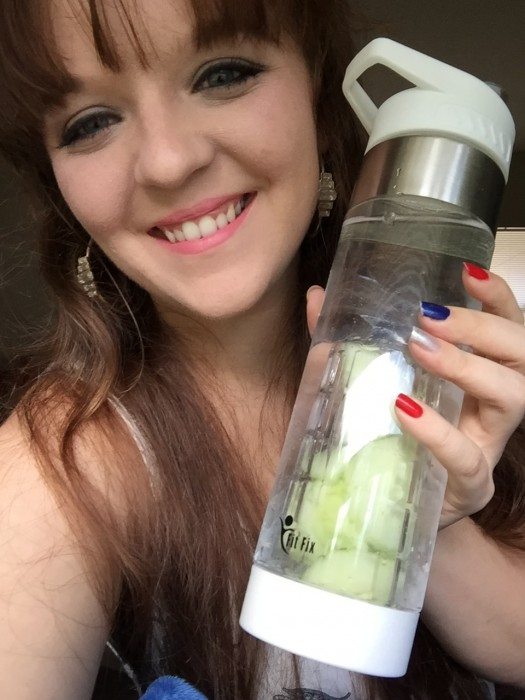 One of my favorite infuser bottles in the Fit Fix bottle. It's sleek design is great for home, in the office, or on-the-go. It's easy to carry and will fit in most cup holders. Unlike most infuser bottles, the fruit basket screws into a lid on the bottom of the bottle. That's a very unique addition and it's great for anyone who doesn't want an intense fruit flavor. The lid doesn't leak at all and the mouth piece is comfortable to drink out of. I think it's just right for my favorite summer refreshments!
---
2. Vegetable Peeler
This is an essential for my yummy cucumber water. You've got to peel that skin off and with ease. I cannot stand a dull, difficult peeler. It needs to be easy and quick, especially for a busy woman like me. I personally cannot stand a handheld peeler that spins around haha. I'm sure that there is a logical reason for the blade spinning, but it is more of a pain than it's worth to me. I want a handheld peeler that is safe and comfortable to hold.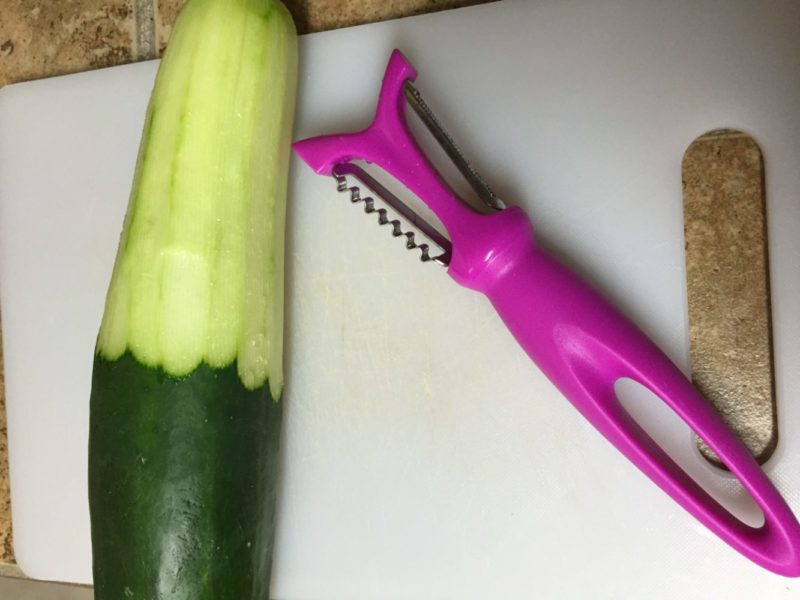 At Home – The Home Decor Superstore, doesn't just sell home decór, they have a variety of household products that are useful and stylish, especially kitchenware. They have everything from stylish dishes to grilling tools. I love the bight and beautiful colors that you can find in an At Home store. They have perfect items for each season, but it is Summer right now so you will find bright blues, teals, hot pinks, yellows, and more! Make something hot pink and you will win me over hehe.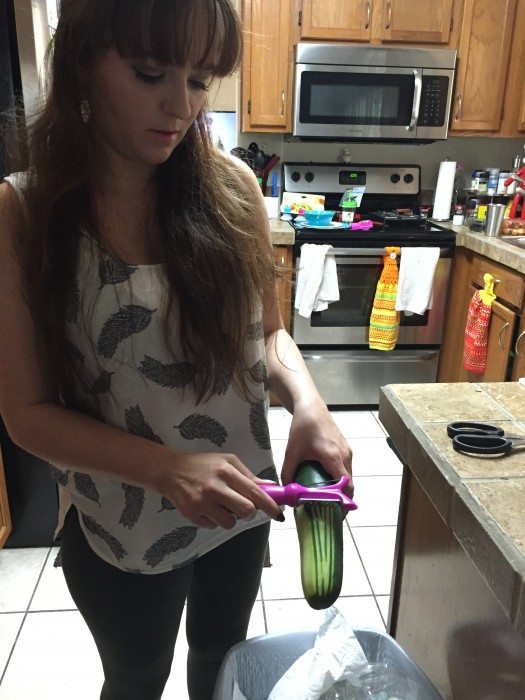 So, they have a veggie peeler there and you wouldn't think it would be anything special, but it is hot pink and it works like a charm!! It has two different peeling styles. You can use the regular peeler or the grooved one. I use the regular one for my cucumber water, but the grooved one I would definitely use when cooking a nicely meal for my family.
---
3. Water Enhancers
If you just cannot make it to any fresh fruits or veggies, you can always use some delicious water enhancers! There are tons of different water enhancers that you can find these days. Whether it be lemonade, teas, or for energy, there's a little something for everyone. The thing that I love about water enhancers is how quick and easy they are to use. The Serengeti Tea Company in particular has water enhancers that I just love. The herbal tea sticks come in 3 different flavors – Mint Melody, Chamomile Blend, and Ruby Raspberry. Each has it's own distinct and delicious taste.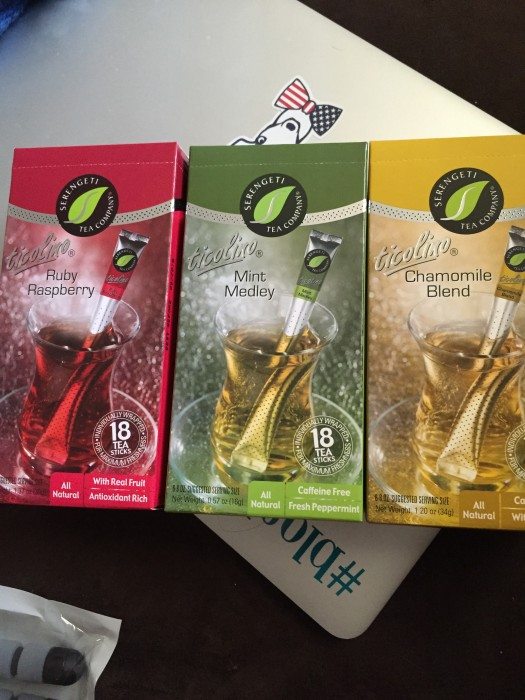 The mint is the most refreshing. I love drinking this on my porch on a hot summer day. I drink my tea cold, so I swirl these packs around, add some ice, and I am ready to feel refreshed. The chamomile is definitely my night-time tea. It is relaxing and delicate. It helps me to unwind after a long day. The flavor is light, which is great before bed! The Ruby Raspberry would be my anytime tea. I will drink this at any point throughout my day. I like this one when I want something delicious and flavorful. It's my on-the-go enhancer. The best part is that it is sweet and tangy enough to keep me wanting more!