I am so obsessed with Ellen Degeneres. I watched her show every day and she's just hilarious! She isn't a punch line comedian. She's just naturally funny. Just hearing her voice makes me giggle. I cannot express to you how excited I am about Finding Dory! This trailer makes me even more excited and impatient. Ahh, be ready to giggle. I've had to watch it two times, back to back.
In Theaters June 17, 2016
Disney
•
Pixar
's "Finding Dory" reunites everyone's favorite forgetful blue tang, Dory, with her friends Nemo and Marlin on a search for answers about her past. What can she remember? Who are her parents? And where did she learn to speak Whale?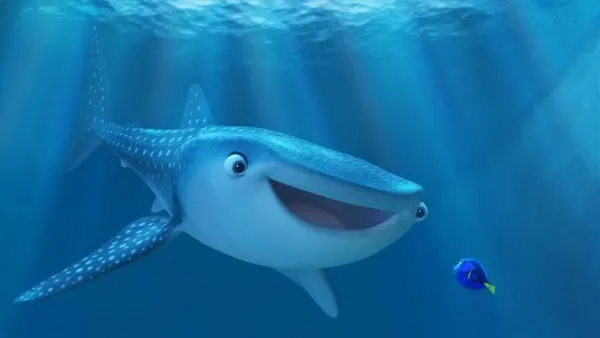 Connect with Finding Dory & Disney/Pixar
Facebook: facebook.com/PixarFindingDory
Twitter: @FindingDory
Follow Disney/Pixar on Instagram: @PixarFindingDory
Follow Disney Studios on Pinterest: https://www.pinterest.com/disneystudios/finding-dory/
Visit Disney/Pixar on Tumblr: disneypixar.tumblr.com
Website: disney.com/findingdory