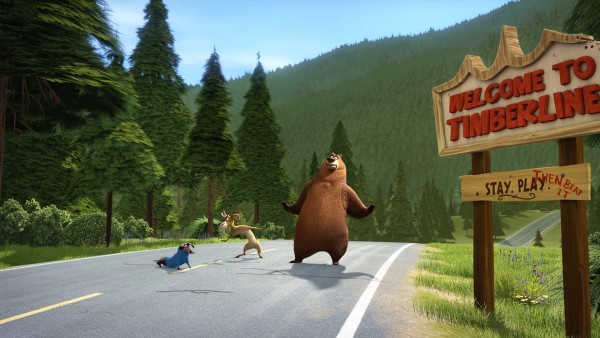 Open Season is a family adventure that we all want to go on. This installment of the series is cute, entertaining, and hilarious! The characters are all easy to love and with
Open Season: Scared Silly
, you're bound to develop an entirely new love and connection with them. The storyline is actually really clever. It teaches valuable lessons about friendship, working together, and overcoming your fears. Watch this
movie
with your children for an opportunity to bring up these important topics.
Now Available on Blu-ray and DVD
SYNOPSIS:
Boog and Elliot are back in an all-new fun-tastic adventure! When Elliot tells a campfire story of a monster in the woods, Boog – who has never been the bravest of bears – becomes very scared. His best friend Elliot comes up with a crazy plan to scare the fear out of Boog! With the help of Mr. Weenie, McSquizzy and the rest of their forest friends, they embark on a memorable journey where the
power
of friendship helps Boog overcome his fears with lots of laughs and some surprises along the way!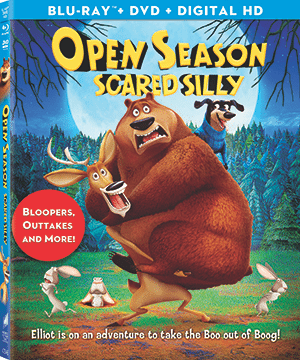 Blu-ray™ Combo Pack and Digital Extras* include:
Stepping into the Spotlight – Mr. Weenie's Process
Blooper and outtakes
Scaredy Pants: The Fears of OPEN SEASON: SCARED SILLY
DVD, Blu-ray™ and Digital Extras include:
OPEN SEASON Super Speedy Re-Cap
Feature Audio Commentary with Director David Feiss and Writer Carlos Kotkin
Director profile – David Feiss
Welcome to the Irish You Good Luck Giveaway Hop!
Hosted By: Mama Smith's & Women and Their Pretties
Co-Hosted By:
Dorky's Deals
Joyful Gifts by Julie
Wild Redhead Homestead
The Mixing Bowl
Seasonal Family Fun
I Don't Have Time for That!
A group of bloggers has put together some amazing giveaways for you (with the minimum value of $15 each – but some are much more than that!). Be sure to enter them all – there is no limit to how many you can win. GOOD LUCK!