I have a confession. I've lived in Florida my entire life and haven't put on a pair of shorts in over 10 years. How have I not melted by now? I used to be a jeans and t-shirt kinda girl, so I kinda got used to the heat. Now I will wear just about anything, as long as it's cute and cool. I just want to look good and feel great, which isn't always easy. That's why I stick with the brands that I can trust to deliver trendy clothing at an affordable price.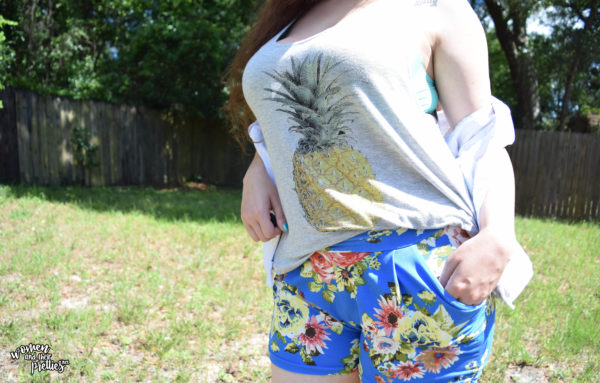 Today, I decided to throw on these cute Harem Shorts that I got in a grab bag from Hello Pink Boutique. The grab bags are usually $19.99 for 3 mystery items! This bag included the shorts, white leggings, and a cute blouse. Admittedly, I was disappointed to open the bag and find shorts. Like I said, I never wear shorts. After I was done pouting, I decided to try them on just for the heck of it. Boy, was I surprised! I thought, "Wow, my legs actually look pretty good!" The shorts – oh these shorts! I seriously need these in every possible color and design. They are made of the softest and the most comfortable material on the planet. Also… they have pockets! As a woman, I know the value and rarity of pockets in cute clothing. You can actually buy the shorts individually or you can take a chance on a grab bag – I've never been disappointed in one!
Grab these shorts here or check out the other designs – they are currently on sale!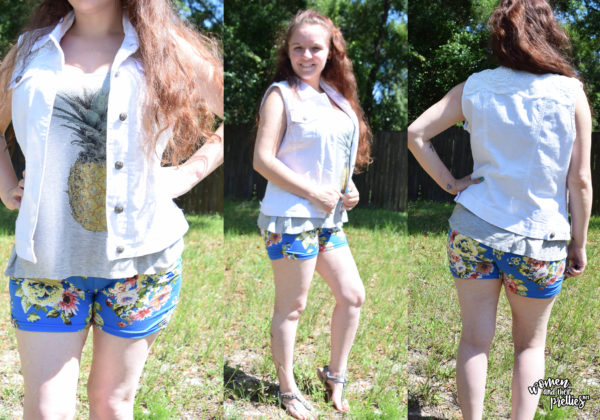 I paired these shorts with just about everything, but I specifically liked the look of them with this cute pineapple tank top and Lace Trimmed Denim Vest from metrostyle.com. This vest is my favorite piece of clothing! I wear it more than I probably should. I feel like it turns an ordinary outfit into something more fun and fashionable. This vest is really pretty. It isn't just an ordinary white vest – it's white denim with a pretty lace trim on the back. I'm picky with vest because they can really look masculine at times. I find this one to be very pretty and feminine.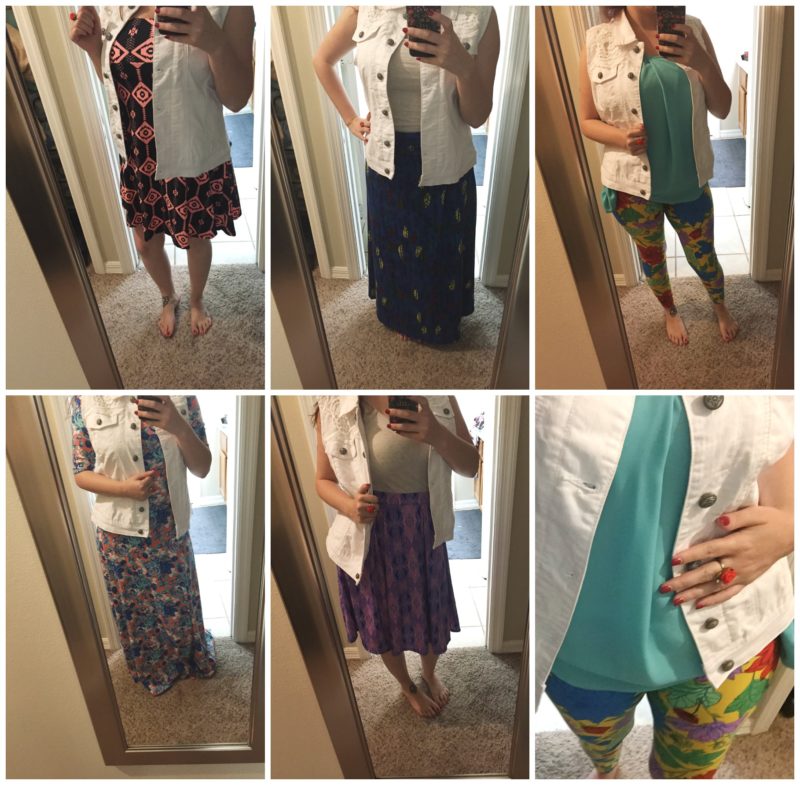 Visit metrostyle to check out all of their beautiful clothing. They are my go-to shop for seasonal looks! Read my other metrostyle reviews.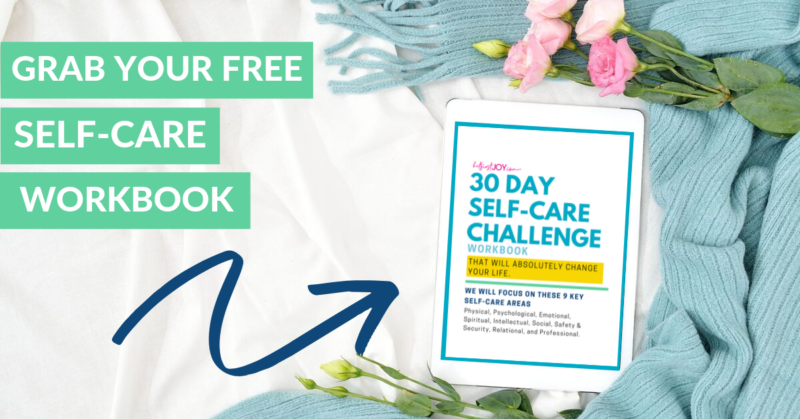 DISCLOSURE
As an Amazon Associate I earn from qualifying purchases. This post may contain affiliate links and/or promotional products, all opinions expressed are that of But First, Joy only. Read my full disclosure.