Ozeri never fails to amaze me. They are always on top of the technological world. If there are new technological advances in houseware, you can expect Ozeri to create something amazing. I have tried quite a few of their products and I am always pleased with my experience. If you want great quality home products at an affordable price, then you want Ozeri. They have fans, frying pans, electric wine bottle openers, scales, and even more!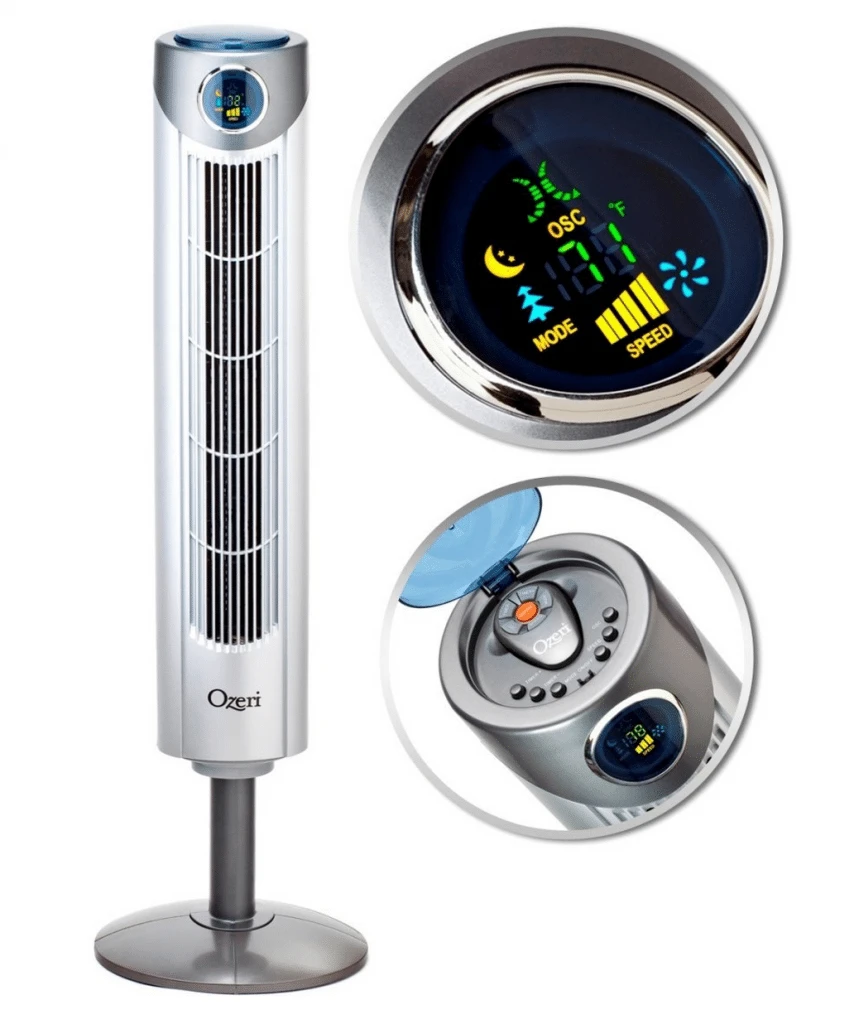 One of my favorite Ozeri products is the Ozeri Ultra 42 inch Wind Fan. First of all, this fan is a beautiful design! It is a beautiful silver color that will blend in with any furniture in any home. With a digital display screen and remote to operate the fan, you really cannot go wrong! How convenient is a fan with a remote? I love it! Something interesting and different about this fan is that you can stick your remote right into a slot on the top. This is a great feature because you don't have to worry about misplacing it. Tower fans are my favorite because they are a heck of a space-saver. You can fit it right into the corner of any room without the hassle of it being in the way. They are great for the home, the office, college dorms, and any other place that you can think of.
The fan itself works perfectly. It has 3 different settings meant for comfort, relaxation, and sleep. I personally enjoy using the fan during a hot FL day in the living room because it blows just the right amount of air to keep my large living room cool. When purchasing a fan my first thought is, "Will this be powerful enough to keep me cool during the night?" I need a fan on me throughout the night because I get hot during my sleep. If there is a light flow of air on me in the middle of the night, it is not enough. I need a powerful full speed fan on me. Fortunately, the Ozeri Ultra 42 inch Wind Fan does the job just fine for my night sweats! I love the size of the tower because it cools a larger area, so you do not need it blowing directly on you. I think this would be a great gift for anyone that loves technology. Men, women, children, and grandparents could all benefits from a fan like this. It is not difficult at all to learn the controls and is easier to take care of than the average fan!
Purchase yours below