There is nothing like a personalized gift. It is thoughtful, creative, and the most unique gift you can give. Personalized gifts were meant and made just for you and you can keep them forever. People may forget about every other gift you have given them, but they will never forget where a personalized or monogrammed gift came from. It shows that you put thought and time into their gift. The best kind of personalized gifts for women are Spa and Bath products, like robes, makeup bags, and toiletry bags. If this sounds like something that you would love, then you need to check out Bathtubbuzz.com.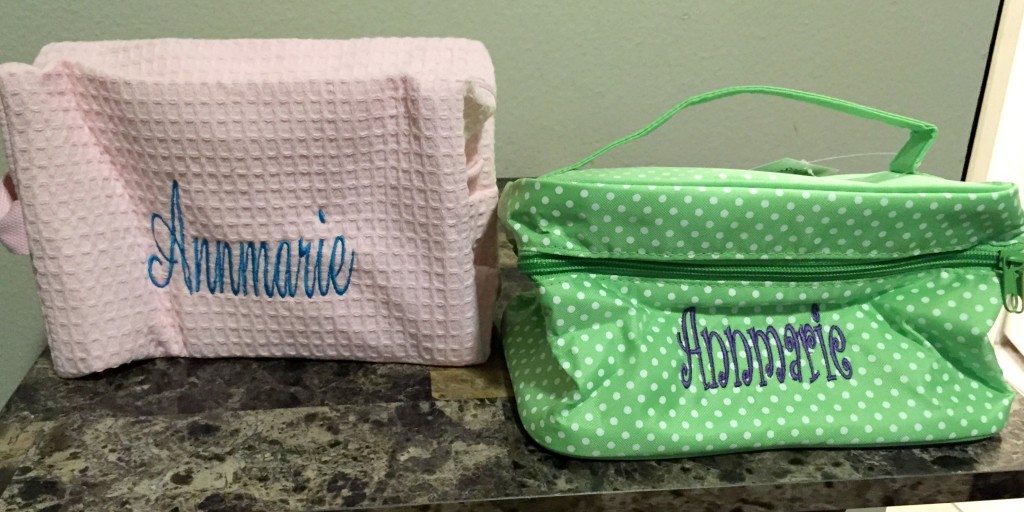 Bathtub Buzz has a variety of products that can be monogrammed or customized. I had a couple of products customized for one of my good friends and I absolutely love how they turned out! Their products are great quality. They have cute colors, fonts, and designs to choose from when deciding to customize products. The best part is that it is all priced SOOO great! Typically customizing an item doubles the price. You can expect to spend over $50 on any customized products on most sites. Not with Bathtub Buzz. All of their prices are reasonable and affordable!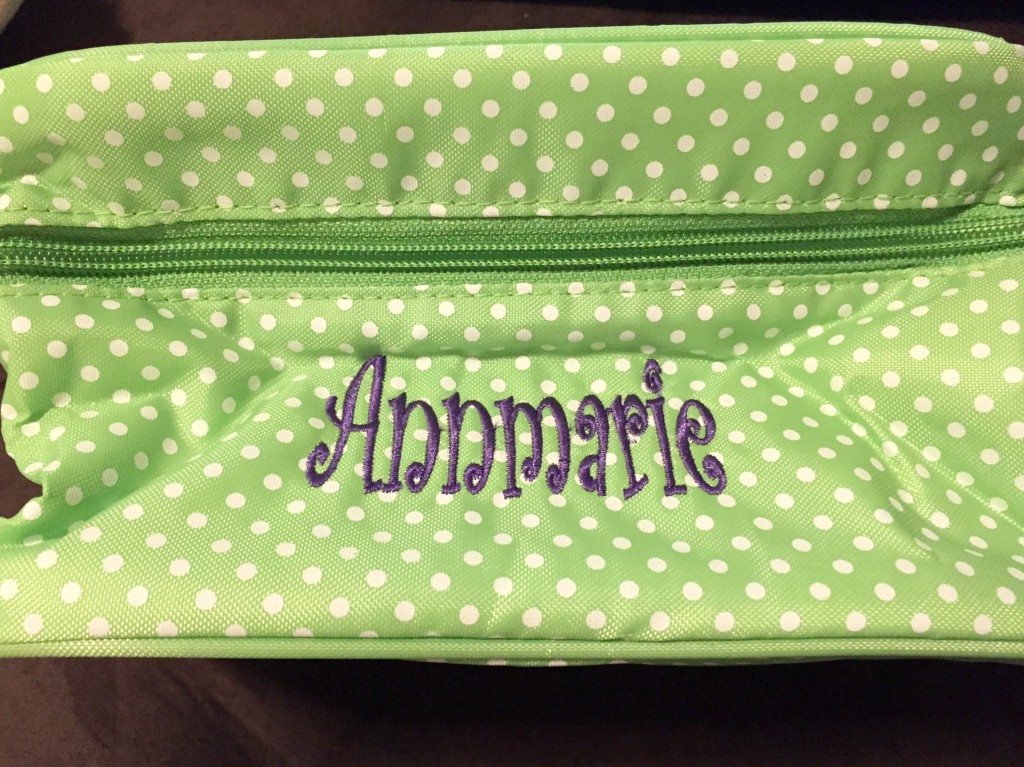 Personalized Polka Dot Train Case – $19.75: This train case is made out of a Polyester material. It's a good material for your makeup because if something spills in it, you can wipe it out and clean it without an issue of staining. What's also great about the train case is that it is not a very structured bag. Typically I look for structure in a train case, but in this case, it is perfect because you can fold it up for traveling. You can also stuff it full of items without worrying about them not fitting because of a structured bag. Speaking of traveling, it does have a handle on the top, so feel free to carry this along with you anywhere. I love the cute colors that you can choose from as well. The polka dots make it super cute for women or girls of any age. You can see the train case below that I chose for a friend.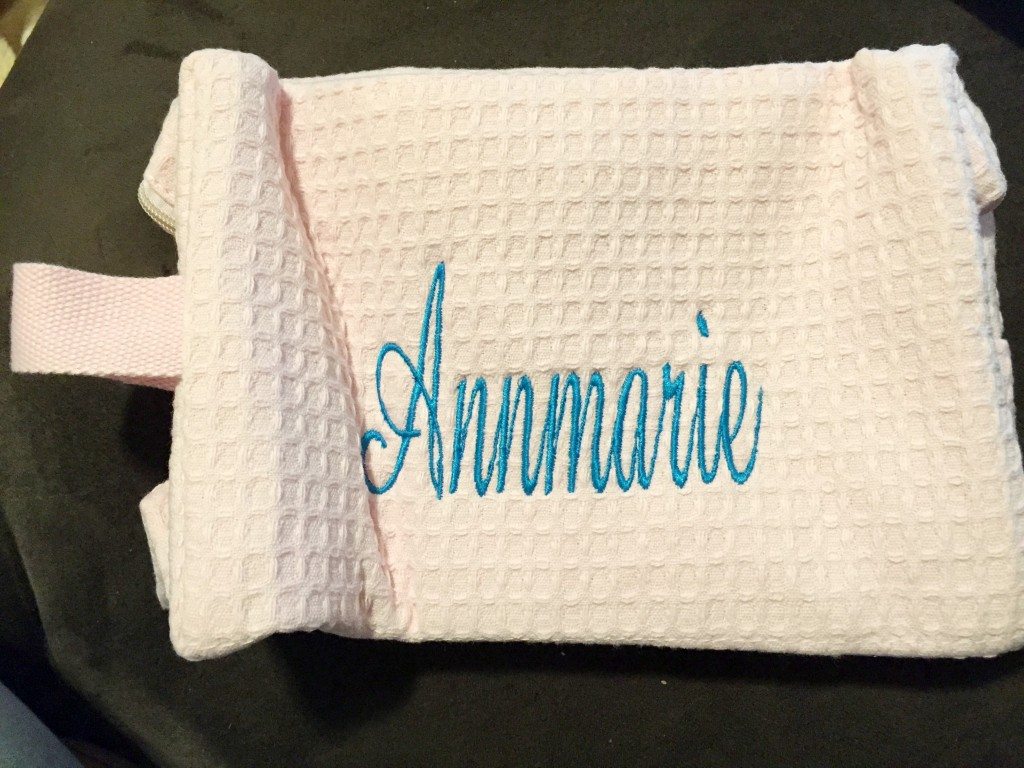 Personalized Large Makeup Bag – $15.00: As with their other personalized products, you can choose from many different colors. They have a ton of beautiful colors. I really love the size of this bag! It's HUGE but doesn't look huge. It is very spacious inside. It also has a nice little pocket on the inside, which is great to slip small or flat items into it. I would use this bag for all of my non liquid items because it is 60% cotton. The inside, however, is polyester so if something happens to spill, you should be fine. The cotton is a nice unique touch to this makeup bag. There is a handle of the side so you can carry it with ease. If I were to choose a makeup bag for myself, this would definitely be the one! You can see below the one that I received for a friend!
Overall, I think that Bathtub Buzz is a great company to purchase your customized products from. These are great gift ideas for the holidays, birthday, baby showers, weddings, and more!
To purchase head to www.bathtubbuz.com or click HERE

Connect on Social Media: Facebook / Twitter / Pinterest

Bathtub Buzz Personalized Large Makeup Bag Giveaway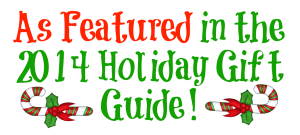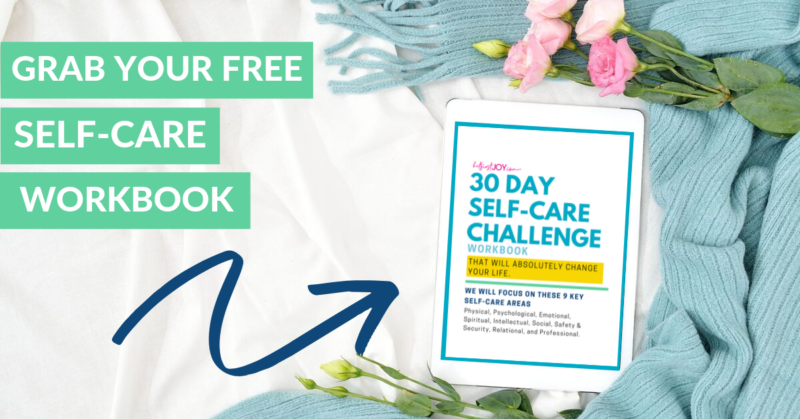 DISCLOSURE
As an Amazon Associate I earn from qualifying purchases. This post may contain affiliate links and/or promotional products, all opinions expressed are that of But First, Joy only. Read my full disclosure.