Life can be very hectic at times. Sometimes you forget to charge your phone and you are desperate to find an outlet to get a quick charge somewhere. The issue is that we don't always have an outlet and we don't always have a phone charger with us. This is where a portable power bank comes in handy!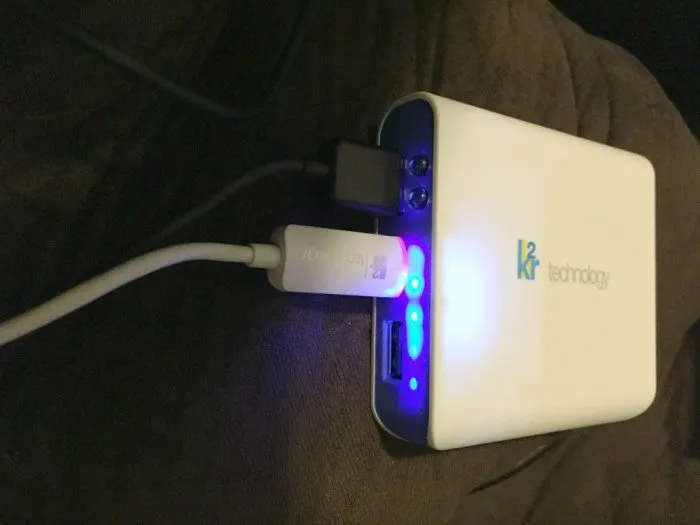 The K2R-803 Power Bank is a very handy piece of technology! It's great for self-use and would be a great gift. The power bank comes in a really nice box and is pretty stylish. It isn't too heavy or large. You can fit it right into your back pocket or a handbag while traveling. It contains two charges- 1 that fits an iPhone and another that fits into most other phones and doubles as a charger for the power bank. It's easy to use too. Plug in your power bank and charge it for about 10 hours. I know it sounds like a really long time, but all other power banks require the same amount of time. After it is fully charges, carry it with you. Simply connect your device to the charger for all of your travels and you are good to go!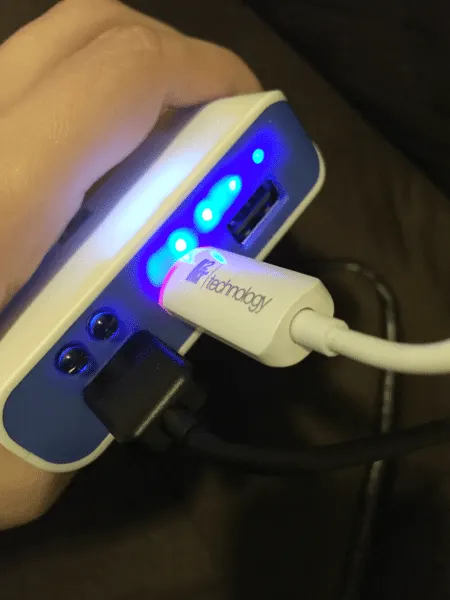 I really love this power bank! It's easy to use and quick to charge. I LOVE that you can charge two devices at once. This is perfect for my boyfriend and I when we are on the go! The flashlight is so easy to turn on and is a very bright white light. This is definitely a travel must have in my book!