Travel and accommodations provided by DreamWorks.
DreamWorks Animation's Home: Adventures with Tip & Oh is now available on Netflix to stream as much as you want. So, go ahead – binge-watch it! But make sure you come back here to read all about my interviews with Ana Ortiz who voices Tip's mom, Lucy and with Ron Funches, who plays the crazy characters, Sharzod.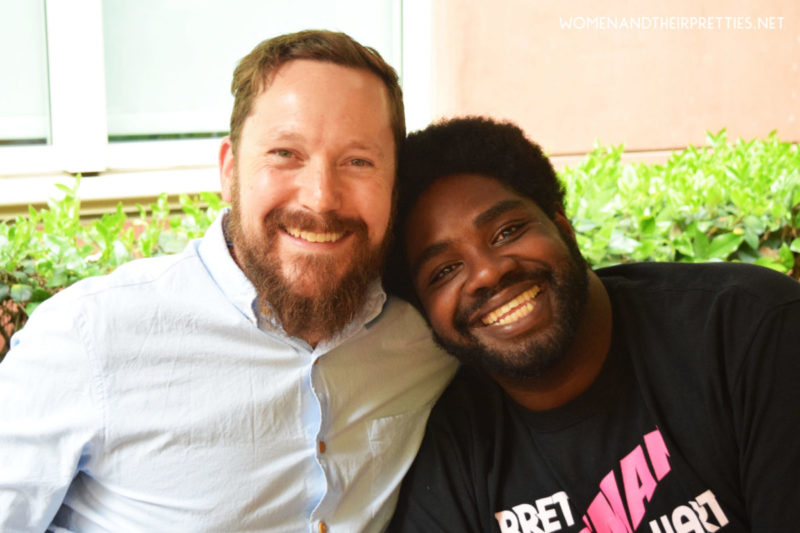 I recently sat down in an intimate interview with Co-Executive Producer, Ryan Crego and actor/comedian, Ron Funches to discuss the personality that they brought to the new animated series, Adventures with Tip & Oh, which is a spin-off of the movie Home. I was especially interested in talking to the rising talent, Run Funches. The character he plays is the funniest, most wild, and most distinct character in the show. This Ron Funches interview was definitely one of my favorite.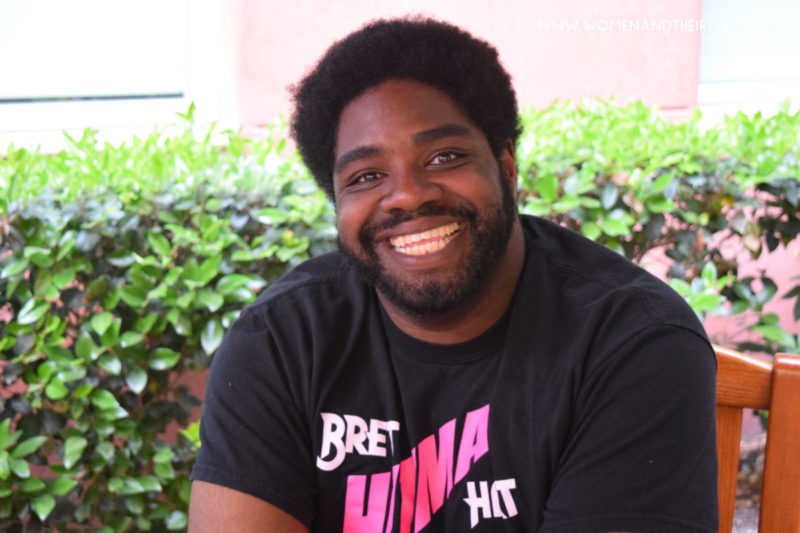 To Ron Funches: Did you ad lib at all in your role as Sharzod?
Yes, I did a lot. That's what I'm good at. That's one of the best parts of this job is that they are very open to that. So, it's really fun. It's a nice partnership. We get into the booth together and try to make each other laugh a lot. We get into character and we run what they've written and if I feel like there are some things that I feel in her voice that just kinda come out when I'm running lines, then we will play from there. It's a great group of people. It's a fun job!
Ryan Crego touched on how they made it a point to bring the actors together, so could feed off of one another.
We try, if we're lucky, to get at least 4 actors in the studio at the same time, so they can pull energy from one another. Ron does such a great job at interpreting the character, Sharzod. It's such a collaborative experience in working on a show like this. You want to bring everyone together because it brings more layers and more energy. When we get them all together, especially Ron, we tell them to do whatever they want and we'll take it. Funniest and best idea always wins. We check our egos at the door.
To Ryan Crego: Did you work on the Home movie too?
A little bit. I did some comedy punch-up on the movie and I took a couple passes at the script with my partner, at the time. We sat in at a couple of screenings and made some changes (or tried to). We really just worked on the punch up end while we were developing the show because we were really focused on the show.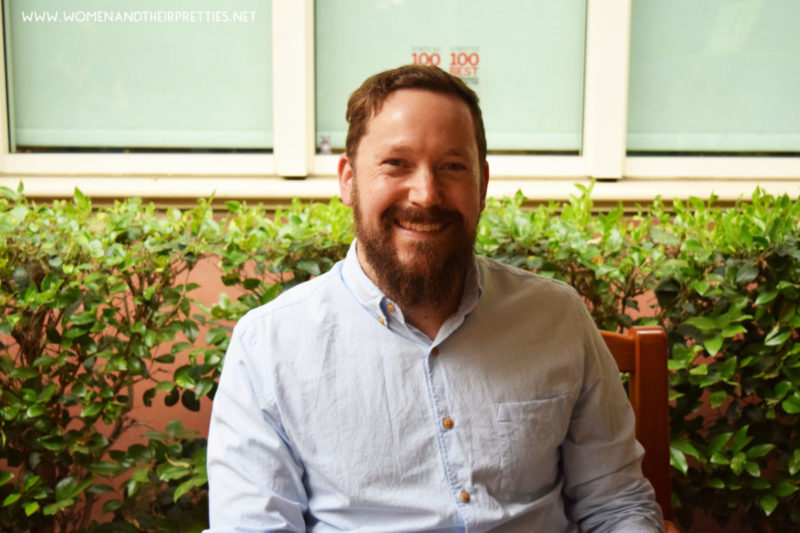 To Ryan Crego: Did the cast from the show get to consult with any actors from the movie?
Not necessarily. Matt Jones was in the movie and is on the show, so I'm sure he's talked to himself about the role a couple of times, haha. Around the time that we were starting to work on the show James Parsons signed that big contract with Big Bang Theory, so we were a little disappointed that he couldn't do the show, but they gave us an amazing starting place. DreamWorks was great about letting us do our own thing with the show.
Ron Funches brought up how much he loved the freedom he had while recording Adventures with Tip & Oh.
I loved the movie, but I felt like it just focused on the kids side of things and there wasn't really that humor punch that I like as a comedian and I feel like the show has both. We loved that we didn't have to dumb the show down to reach a certain audience. It was about putting enough in their to please every audience. We even expect smart kids to be watching it. I never cared for shows that felt they needed to do dumb shows down.
To Ron Funches: Did you start recording before you got to see your character?
Before I got to see her in motion, yes. They had a drawing of her and just a general outline of what they were looking for and I just came in thinking about my mom and family members. I kinda sassed it up and got real confident and that's what came out! It's fun to see her walking around and doing things now, though. It just doesn't seem like it's me. I'm just like "she's great! I love her!"
To Ryan Crego: Is this a continuation of the movie?
Yeah, it picked up where it left off. It would kinda be like 6 months to a year after. We don't talk too much about the events of the movie, but there are a few references back to the movie. It's meant to operate on it's own, so if you haven't seen the movie, you can watch the show without a problem. There were so many fans of the movie and sucha love for the movie, that there were some things that we had to keep. Fans latched onto certain aspects of the movie that we knew we couldn't let go of, like with Tip being such a strong female character. We had to keep her as that strong character.

AVAILABLE ON NETFLIX 7/29/16
HOME: ADVENTURES WITH TIP & OH: Season 1 – July 29th on Netflix
What happens after a misfit alien named Oh conquers Earth, befriends an adventurous teen girl named Tip and together they save the day? Oh moves in with Tip and her human family and finally discovers the true meaning of home. The galaxy's dynamic duo are back in DreamWorks Animation's HOME: ADVENTURES WITH TIP & OH, an all-new Netflix Original Series jam-packed with outrageous laughs, tons of heart and contemporary urban pop music performed by teen singing sensation Rachel Crow (Rio 2, X Factor). Life on earth will never be the same!
Picking up where the hit 2015 animated film left off and building upon their enduring friendship, this coming-of-age buddy comedy follows fearless Tip and overenthusiastic Oh, as they navigate the crazily combined human and alien culture they live in, finding adventure everywhere they go. The series will also include tons of memorable and toe-tapping original music that highlight Rachel Crow's extraordinary vocal talents.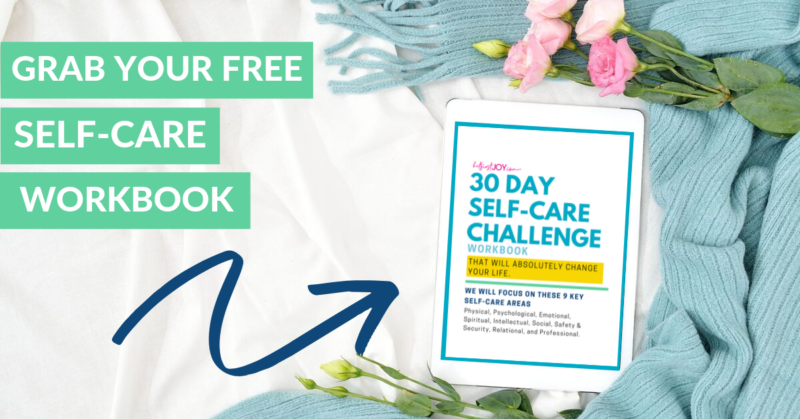 DISCLOSURE
As an Amazon Associate I earn from qualifying purchases. This post may contain affiliate links and/or promotional products, all opinions expressed are that of But First, Joy only. Read my full disclosure.