The Seasons 52 Root & Vine Menu is everything you could want for the fall season. A 3-course meal with the perfect wine flight pairings – what more could you want for a date night in autumn?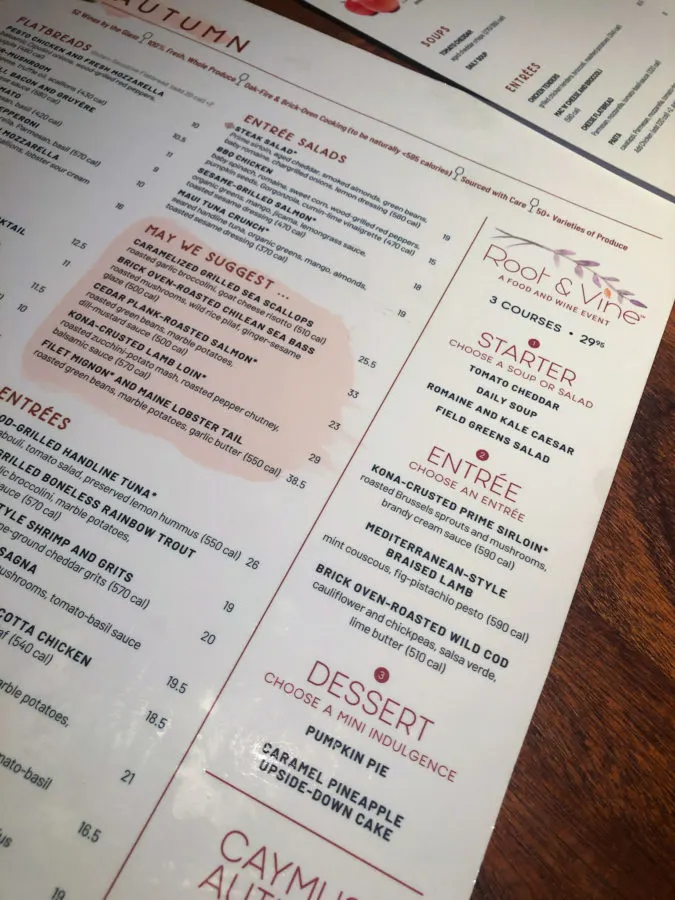 What I love about this restaurant is that the dishes always use fresh in-season ingredients, along with healthy portion sizes. Basically, you don't have to worry about overindulging – unless you get carried away with the mini indulgences. They are delicious!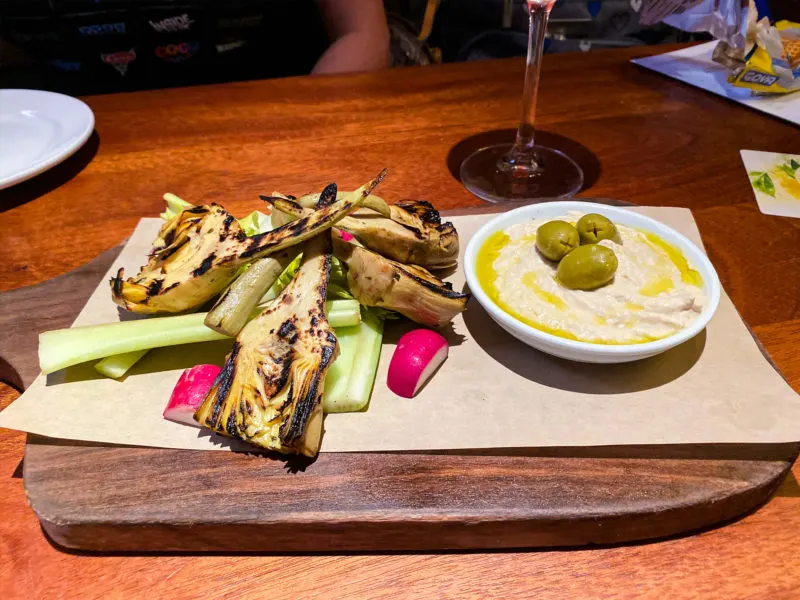 I had the pleasure of being invited to visit my local Seasons 52 to try their new 3-Course menu: Root & Vine. This autumn-inspired three-course menu is fully of seasonal ingredients. From pumpkins to mushrooms, you can expect only the best.
Somehow, the chefs at Seasons 52 have cooked up comfort foods that don't make you feel guilty when dinner is over. Despite the carbs, you will not be left with what I like to call, the "itis". Which is basically that onset feeling of a nap after eating a good meal. That very well could be because these dishes are all under 595 calories. How is that even possible?
I shouldn't ask questions. I've always been told to never ask questions when something great happens, so I dug right in.
Seasons 52 Root & Vine Menu
While there were many seasonal options on the menu, as marked with the cute fall leaf, my husband and I both chose to go with the 3-course Root & Vine menu. The deal is too good to pass up.
Available from now until November 18th
This meal includes your choice of a starter soup or salad, Entrée, and mini indulgence dessert all for $29.95 per person.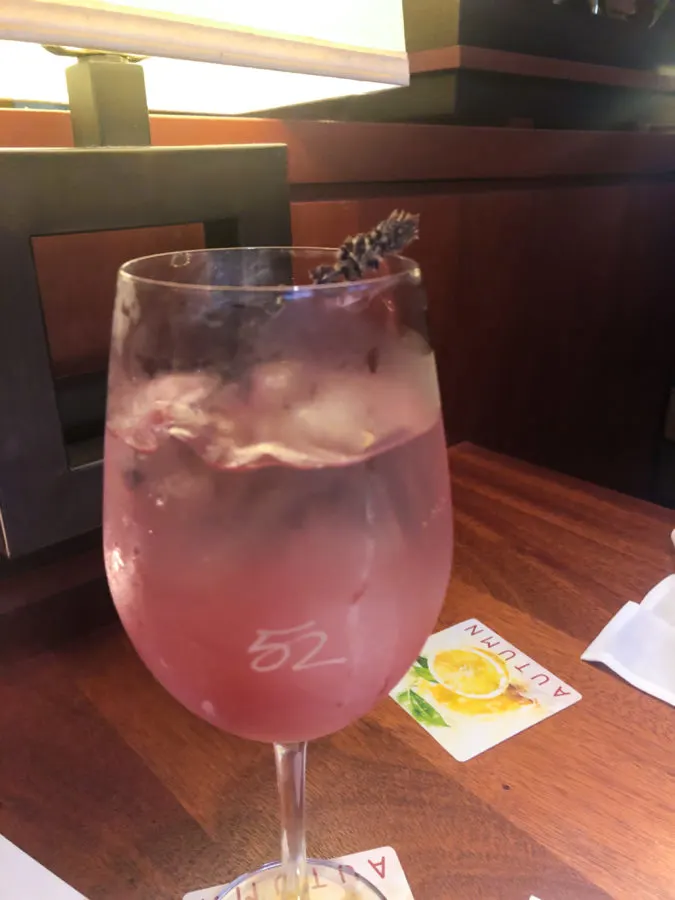 If you like to drink, I suggest trying the Harvest Wine Flight. This is a place known for their wines, after all. Or you could order the Honey Lavender Sangria, which is my personal seasonal favorite.
Root & Vine Menu: Starters
To begin, my husband chose the Romaine and Kale Caesar Salad, which is always a favorite for him.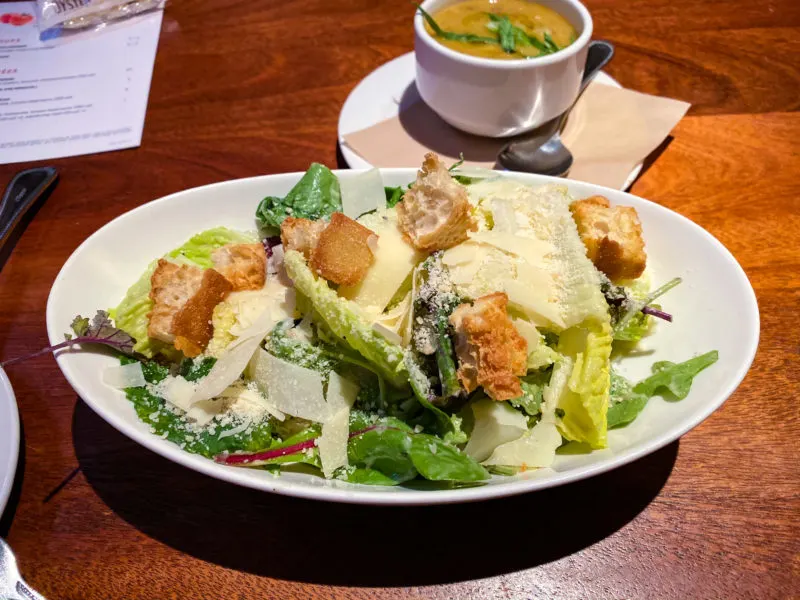 I chose the Soup of the Day. After our fantastic server told me Broccoli & Bacon was the soup of the day – I was sold. However, the Tomato Cheddar also sounded like a delicious choice.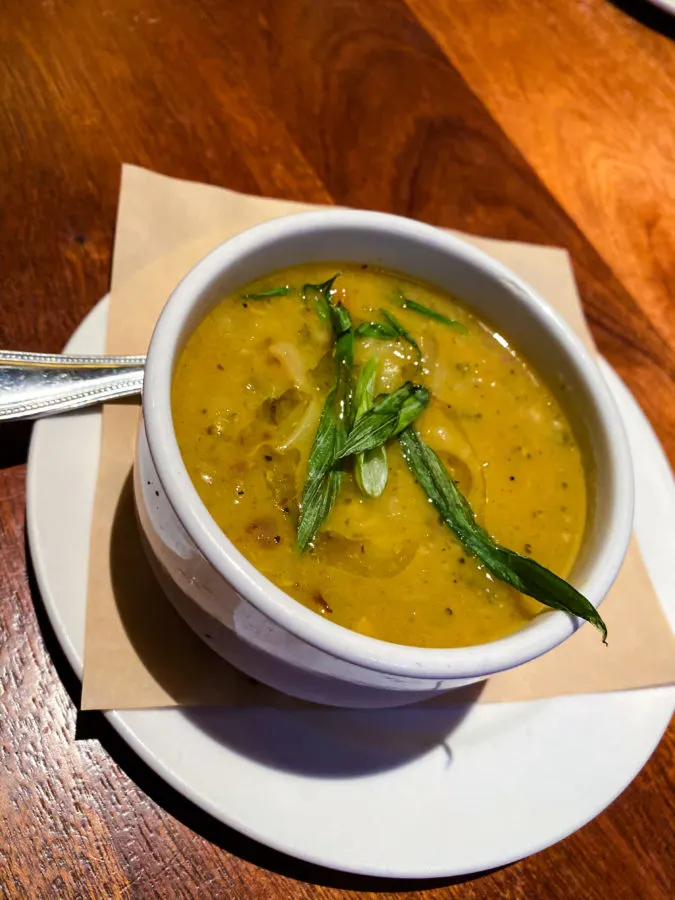 Root & Vine Menu: Entrées
The entrées felt much more difficult to choose between. This deal offers three mouthwatering seasonal dishes: Kona-Crusted Prime Sirloin, Mediterranean Lamb Loin, and Brick Oven-Roasted Wild Cod.
All sounded divine, but we had to choose only one each. My husband went with the Kona-Crusted Sirloin and replaced the Brussels sprouts with a cheesy polenta.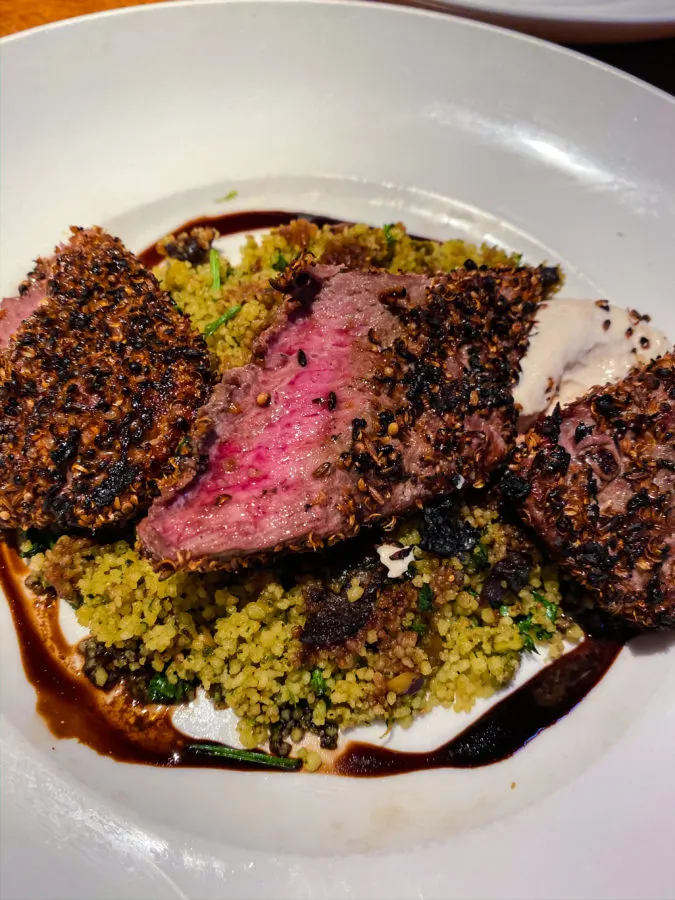 I chose the Mediterranean Lamb Loin cooked medium, per the server's recommendation. I'm a big fan of lamb so anytime I see it on a menu – I order it. This dish includes a mint couscous with fig pistachio pesto. The entire dish was full of robust flavors! I would definitely order it again.
Root & Vine Menu: Desserts
As for the desserts, we wanted to try the new additions to the fall menu – pumpkin pie and caramel pineapple upside down cake.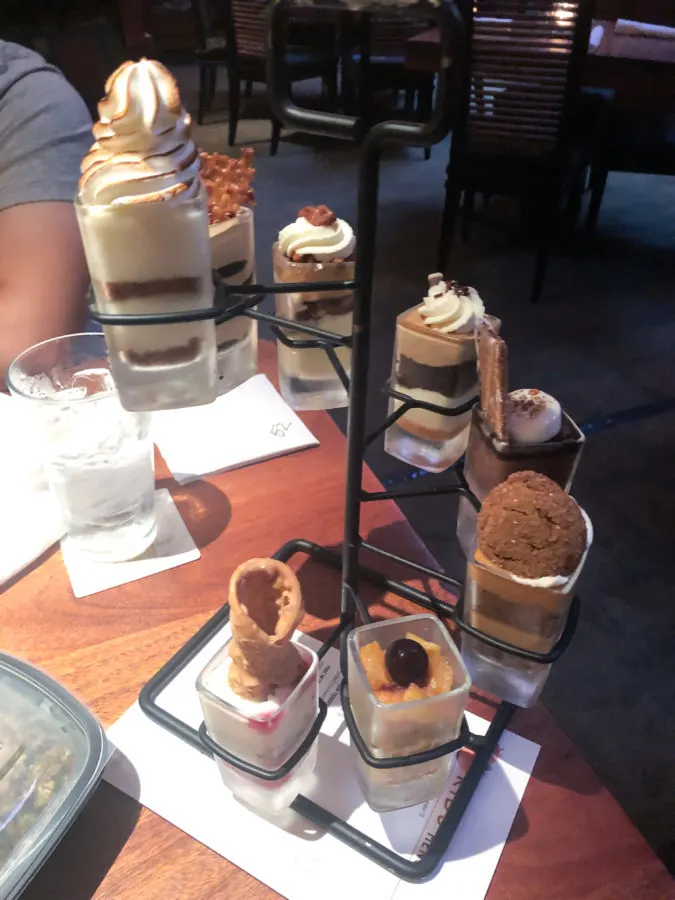 My husband and son loved the pumpkin pie. In fact, my toddler at 2/3 of it. As for the caramel pineapple upside down cake – I knew I'd enjoy it because that's favorite dessert of mine. The caramel really gave it that nice seasonal touch. I think it should be a permanent menu dessert.
Be sure to visit your local Seasons 52 to try the autumn-inspired Root & Vine menu! You will not be disappointed!