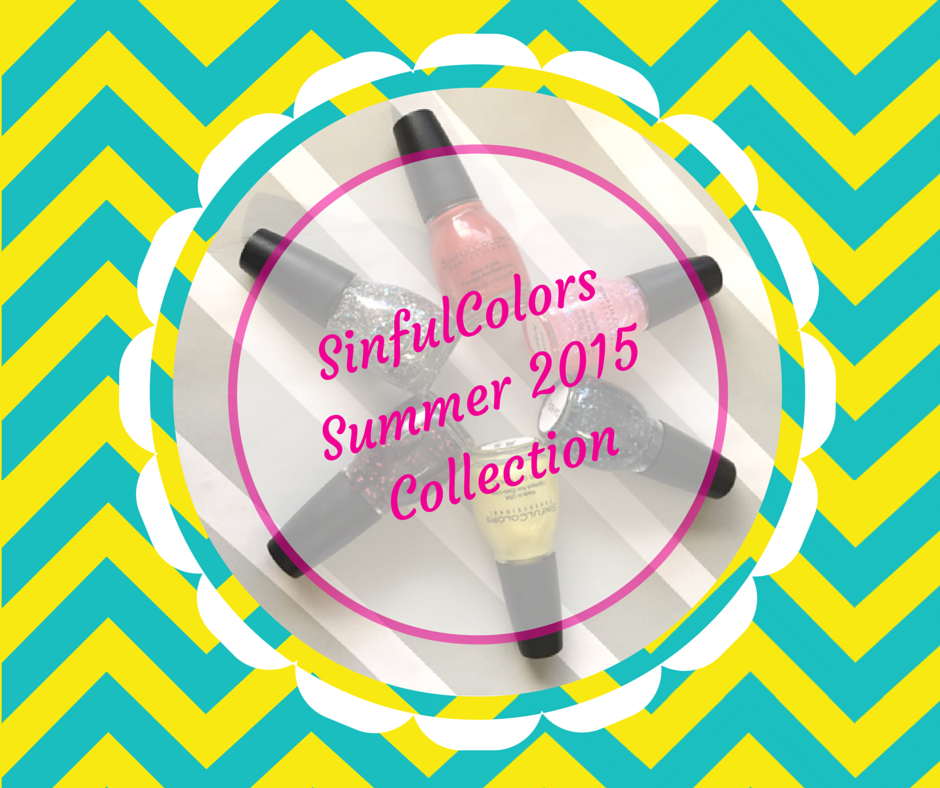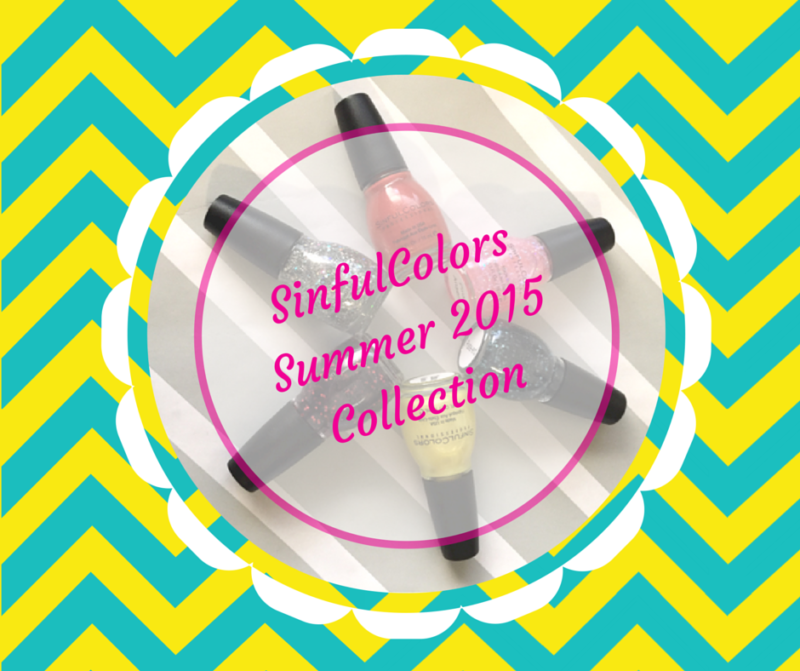 Hello my pretties! SinfulColors is at it again with a brand new summer collection full of colors that are bright and beautiful! If you don't know much about SinfulColors, just know that they create and release new colors with every season/holiday. Their colors are not only beautiful, they are very unique. They keep up with the latest trends, providing you with colors that you will want to wear to all of your fun adventures! They have so many colors that you could wear a different color combination to match each of your outfits. What's really exciting is that they just realized appliqués!!
The SinfulColors Summer 2015 Collection is packed with 29 shades that are vibrant and electric! These would make the perfect addition to your bright summer outfits! The collection also include 6 glitter topcoats, because what's Summer without glitter? They've also added 5 brand new appliqués to the collection! How fun and exciting! I for one, am head over heels for their nail appliqués. I've never been the best at applying those darn things, but boy do I try! I love pairing them with the beautiful summer colors!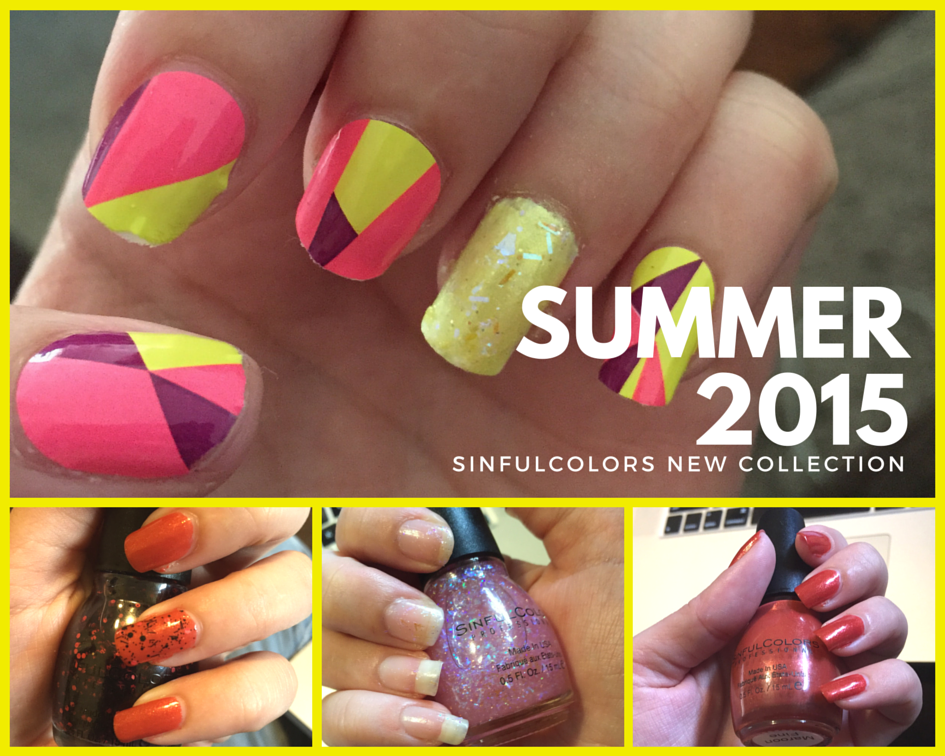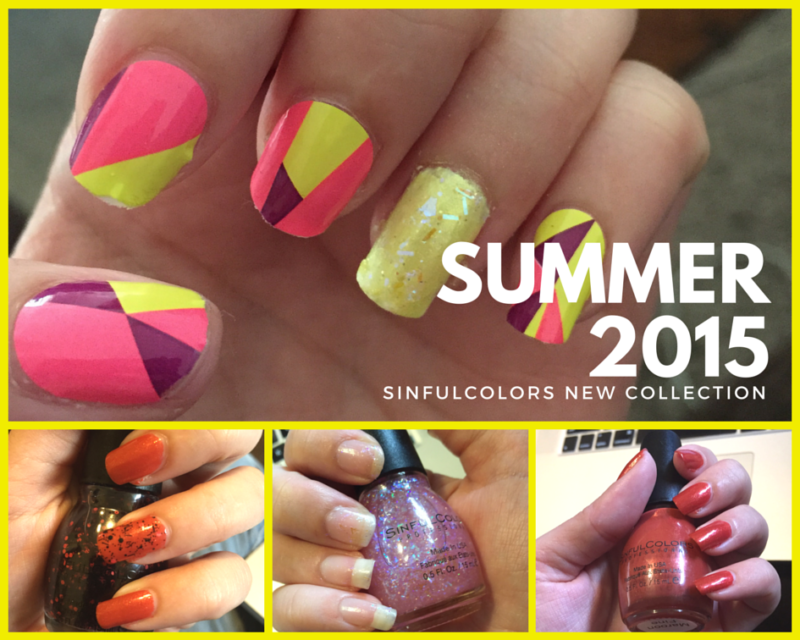 I received 6 of new SinfulColors Summer polishes and 1 of the SinfulColor nail appliqués. I must say, these are so much fun for Summer! They have colors for warm Summer nights and hot Summer days. Below are the colors that I received. I recommend you heading to your nearest Walgreens and stocking up before it's too late!
Maroon Fine– High-shine metallic copper (This is like a metallic burnt-orange color. Very beautiful and opaque! 2 coats did the trick!)
Otaku Anime – Bright yellow with extra sheen (This color is very sheer. I applied it over a white polish to bring the vibrance out some)
Pink Ansen -Jagged glitter in punchy pink (Don't be fooled by this color. It's not really pink at all. It's more of a clear color with a pink, glittery tint.
Writing on the Wall– Shimmery black with ruby flakes (Okay, I LOVE this! It has my favorite colors- red and black. I painted this over the Maroon Fine color and it is a hot combination!)
Paste-erd– Night sky navy with periwinkle glitter ( this is cute. Not my favorite, but it's great for anyone who loves blues)
Fuji Fuji– Holographic silver glitter (IN LOVE with this! It is perfect to paint over any color!)
Swirl–

Color-blocked bright yellow, pink & violet appliqués (I loved pairing these with the Otaku Anime color! They were a bit difficult to get to stay on. Not sure if that's just me or the product itself)
You can purchase SinfulColors at Walgreens or at other retailers listed here.
Check out my other SinfulColors Reviews Here
Connect on Social Media: Twitter / Facebook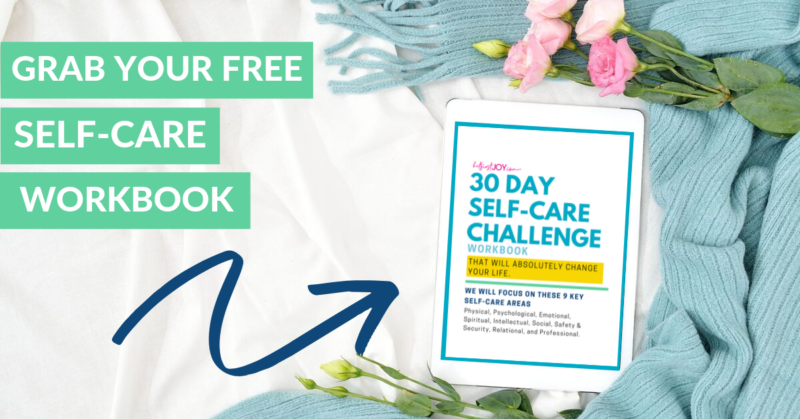 DISCLOSURE
As an Amazon Associate I earn from qualifying purchases. This post may contain affiliate links and/or promotional products, all opinions expressed are that of But First, Joy only. Read my full disclosure.