This guide is filled with the latest tools and products that will help you get your home, yard, and life organized and clean for Spring! Each product in this guide was personally approved by one of the two bloggers: Women and Their Pretties or Mama Smith's Blog. Please enjoy and remember to keep coming back because new items are added daily! This guide may contain affiliate links.
Have a product you want featured in one of our gift guides? Find out more about how to submit them for consideration here.

Gel Esscents

These custom gels are an alternative to wax tarts and are safe for burning, they come in many different scents and allow customers to experience a different effect when it comes to warmers. The gel lasts much longer than wax tarts and have a much easier clean up than any wax or oils – they simply peel right out of the warmer. They are perfect for making your home smell so fresh and so clean!
Purchase here
Read Our Reviews: Freshen Your Home with Gel Esscents
Connect on Social Media: Facebook
---
Airfree Air Purifier

Get a jump on spring allergies and spring cleaning because before you know it will be here! Spring triggers allergies for millions even for those who typically do not have them. Many think that by just shutting the doors and windows they will be able to escape the invisible mold spores that are in the air all around us, but the truth is the only way to rid the air of it is to sterilize the air. One of the best things allergy sufferers can do is to purchase an air purifier, however, most do not realize that products with air filters capture the mold spores and causes growth on the filter. Airfree Air Purifier is an air purifier that sterilizes the air without the use of a filter and allows air to flow in and out while killing airborne allergens like pollen, dust mites and mold. By using heat to destroy airborne allergens, Airfree draws in microbiological antigens and kills them through high heat. Airfree is highly effective and has won many awards for its efficiency. It is a patented technology that requires no maintenance and is completely silent. This is the KEY to Spring Cleaning!
Purchase here / Purchase on Amazon
Connect with The Brand: Twitter

---

Shark® Rocket® Powerhead

Shark has taken a surprising turn in deep cleaning with our new lightweight Shark® Rocket® Powerhead. By moving all the cleaning components conveniently into the head of the vacuum, we were able to shorten the suction path to the dust cup by as much as 80% and put all the vacuum's weight where it counts most—on the floor, not in your hand. So you get the cleaning power of a heavy-duty upright in an amazingly lightweight, streamlined vacuum.
Purchase here / Purchase on Amazon
Read our Reviews: The Shark Rocket Powerhead will give your carpet and hard floors a deep clean!
Connect with The Brand: Twitter

 / Facebook / Instagram / Pinterest
---

Ziploc® Space Bags

If you're looking for the best products for spring cleaning and organizing look no further than Ziploc products. Beyond the convenient and easy to use storage bags, Ziploc brand also offers Space Bags. These compression bags are ideal for storing away those bulky winter sweaters and blankets that you won't use during the warmer months. Ziploc Space Bags also provide 3x the storage and are airtight, waterproof, and reusable.
Find out where to buy in stores / Purchase on Amazon
Connect with The Brand: Pinterest

 / Facebook
---

Softsoap Pure Foaming Hand Soap collection

The NEW Softsoap Pure Foaming Hand Soap collection features an alcohol and dye free formula that effectively cleans and purifies skin, so you can feel confident in the product your family is washing their hands with. Spring cleaning doesn't get much better than this!
Visit their website / Purchase on Amazon
Connect on Social Media: Facebook
---
Pocket Hose Top Brass II

The #1 Best Selling Expandable Garden Hose just got better and three times stronger. The leak-proof water hose is made with new Dura Rib Technology, making it even more flexible! It also has brass connector protectors on both ends to attach to any outdoor water faucet. The Pocket Hose Top Brass expands with water pressure and contracts when you're done, so you can easily store it away. It's the perfect hose for any home! To prolong the life of your Pocket Hose, completely drain and ALWAYS store INDOORS when not in use. This hose has an adjustable head with 3 settings for different water spray types.
Visit their website / Purchase on Amazon
---
Invisible Glass

The American Cleaning Institute reported 80% of people spring cleaning will be tackling windows. Even at Invisible Glass we know that's a painful chore so we've worked hard to make this easier! Invisible Glass was recently tested as the only glass cleaner tested to show zero tendency to streak. The ClearDry formula is free of soaps, scents, and dyes that cause streaks and attract more dust and grime to glass surfaces so Invisible Glass actually allows you to clean better and less often. I love Invisible Glass because it works great – and their Reach & Clean Tool is amazing for high windows! I use it all the time!
Find a Retailer Near You / Purchase from their Website
Connect with The Brand: Facebook / Twitter
---
Glade Limited Edition Spring Collection

As a time of rejuvenation, spring is often when people look to freshen up their homes. With the new collection, there is no need to do a full home makeover as it combines fresh, spring scents with unique, colorful designs, making it easy to refresh your space! These smell incredible and are a great way to keep your home smelling nice and fresh! Get ready for the compliments!
Purchase from their Website
Connect with The Brand: Facebook / Twitter
---

Shoe Slotz

Shoe Slotz space-saving storage units double your storage space by neatly stacking shoes one on top of the other. Easy to use, Shoe Slotz also organizes shoes, making it easy to find the pair you want. Perfect for all types of shoes from stiletto heels to size 14 sneakers. Shoe Slotz are great for organizing women's , men's and kid's shoes. Perfect for anyone who needs more space. Shoe Slotz works on closet shelves, shoe racks, in cabinets and on the floor. Durable poly resin.
Purchase from their Website / Purchase on Amazon
---
Tastefully Simple Storage Bowls

Part of Spring Cleaning includes finding the proper storage for everything in your home, whether it be food, clothing, or even craft supplies. Tastefully Simple has the most incredible bowls that will make you absolutely go crazy. These 1-, 2-, and 3-cup stoneware bowls easily take leftovers from the fridge to the oven. Use the dials on top to note the date – no more questioning the freshness of your foods. What I love is that they have everything you could possibly want in a bowl. On top of the incredible features, they are super cute! I want a set for food and another set for my other supplies because they are too cute to store in a cabinet.
Purchase here
Connect: Facebook / Twitter / Instagram
---
Meraki Hand Soap (Trouva)

Trouva features many great items to kick start your cleaning. They've recently added a new range, MERAKI bath and body products, that is attracting a lot of excitement! From body lotion, to hand cream, to body wash, to hand soap – they have it all! I have some of their hand soap and it smells great and works great too! I love that it arrived wrapped beautifully – and there was even some yummy chocolate in the box too! What a great company to support!
Purchase here
Connect: Facebook / Twitter / Instagram
---
SoftSoap Limited Edition Body Wash

You can't have Spring Cleaning without cleaning yourself – and Softsoap has just the body wash for you! Two Limited Edition Scents are here! Summer Breeze – Anticipate the arrival of summer with the new limited edition Summer Breeze moisturizing body wash. The refreshing scents of cucumber and melon will delight your senses, while the moisturizing formula will leave skin feeling soft and smooth. Coconut Splash – Indulge in your favorite summertime scent with the new limited edition Coconut Splash moisturizing body wash. This moisture rich formula will keep your skin radiant and smooth, while the invigorating scent of coconut milk will transport you to the beaches of Brazil.
Purchase here
Connect with the brand: Facebook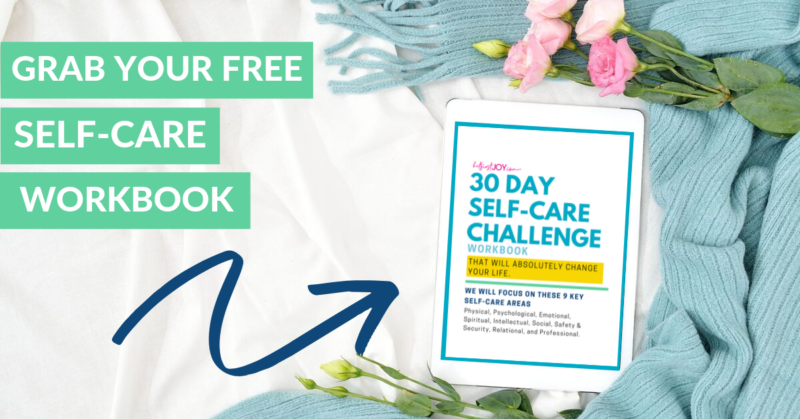 DISCLOSURE
As an Amazon Associate I earn from qualifying purchases. This post may contain affiliate links and/or promotional products, all opinions expressed are that of But First, Joy only. Read my full disclosure.