I was given the wonderful opportunity to try a restaurant near me that is like no other. Newly renovated, Tabla has opened it's doors once again – this time with a new twist on authentic cultured cuisine. Tabla is the only restaurant in Orlando that specializes in Thai, Chinese, and Indian food. If you're anything like me, you are thinking, "Okay, well what do they really specialize in?" Tabla has a group of professional and experienced chefs, each specializing in a specific cuisine: Thai, Chinese, and Indian. Anything that you choose to order, whether it be some delicious Indian Curry, Lemon Coriander Soup, or Mango Tirimasu, you can expect your dish to be made authentically, using fresh and quality ingredients.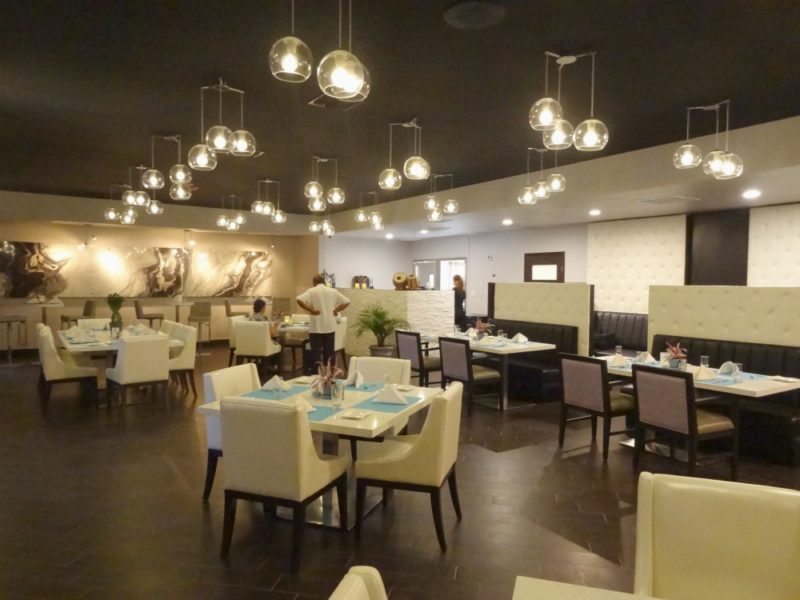 As soon as we (my mother, boyfriend, and I) stepped into Tabla, we were greeted by a very nice gentlemen who held the door for us, walked us to our seats, and pulled out our chairs. We never see this kind of chivalry anymore. What a pleasant surprise. After we sat down, we got a good look of the restaurant. The decor is really beautiful and inviting. It had a very updated and modern look to it. We actually felt a bit underdressed because this restaurant looks very upperclass.

Being that this was our first time at this restaurant and it was a slow evening, we spoke with the chef and gave him a good idea of what we like. I personally cannot handle food that is too spicy, so he took that into consideration when choosing our dishes for us. The chef began to work his magic and create a few appetizers for us to try. While we were waiting, the sweet staff kept our waters filled and and brought us our flavorful coconut drinks. It didn't take very long for our appetizers to start rolling in.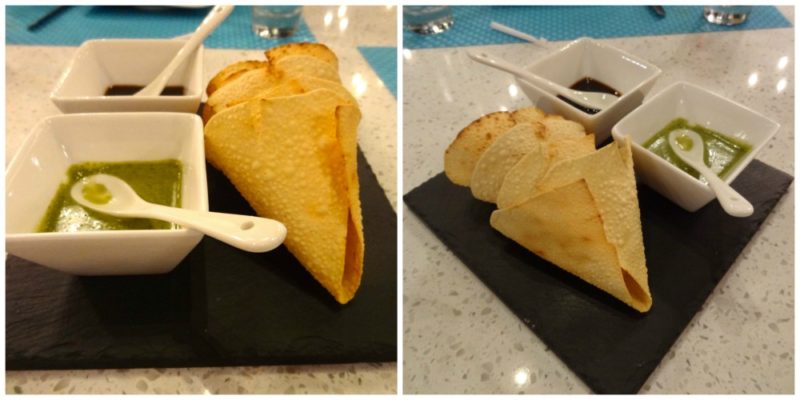 The first appetizer, which arrived very quickly, was Pappadum (lentil wafers) with Chutney and Tamarind. I personally loved the Cilantro Chutney. It was very fresh and paired perfectly with the pappadum. My boyfriend and mother preferred the Tamarind. In fact, my mother ate it until it was gone. I'd say that's a good compliment to the chef.

Next we tried the Lemon Coriander Broth. Served warm, the broth consists of refreshing lemongrass, piquant chilies, and sliced mushrooms. This was a favorite of the table. We were really impressed with the presentation of this. The chef brought it to our table with 3 small cups and a kettle. He poured the soup at the table for us while another gentlemen set the table with our spoons and plates. I immediately noticed how very fragrant the Lemon Coriander Broth was. The flavor was devine. I made a note about it tasting very fresh. Something in this had a bit of a spice to it, which was yummy!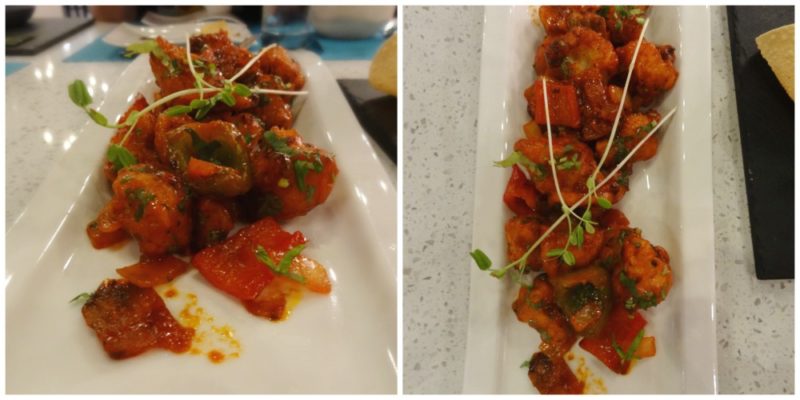 Before we finished our soups, a bright dish arrived at our table – Manchurian. This was crispy cauliflower cooked in a sweet and tangy sauce. This was very crisp and flavorful. We received a very bountiful amount and it was very scrumptious! Being another favorite of the evening, we had to control ourselves because these were ridiculously addictive and we had a long way to go in our evening.

The next dish was something we were wanting to try all night – the Mixed Kabob Platter. This platter contains 3 different types of seekh kabobs – Chicken Tikka, Hara Murgh, and Malai Methi. Each kabob had a delicious flavor to it. We dipped them in chutney, as recommended and we squeezed lemon on them. These had a bit of spice to them, but it wasn't anything that I couldn't handle. It was actually very enjoyable and the spice did not overpower the flavor. At first, my favorite was the Chicken Tikka. It wasn't too spicy and it was packed with flavor. After squeezing a bit of lemon on the Hara Murgh and dipping it in Chutney, this quickly became my new favorite. The Malai Methi was definitely the most spicy of the three. If you aren't big on SPICE, then the other two would be better for you.

At last our entrees arrived. We received three different entrees, two types of naan, and two types of rice to try. Each item was presented very nicely. The lovely gentleman who seated us, explained each item to us and recommend which rice to eat with the items. I must say, without him, we would have been lost. He was so kind and helpful all evening.
We tried two different types of Naan. Both were cooked SO well. It was so soft, warm, and heavenly. This is the perfect addition to any meal.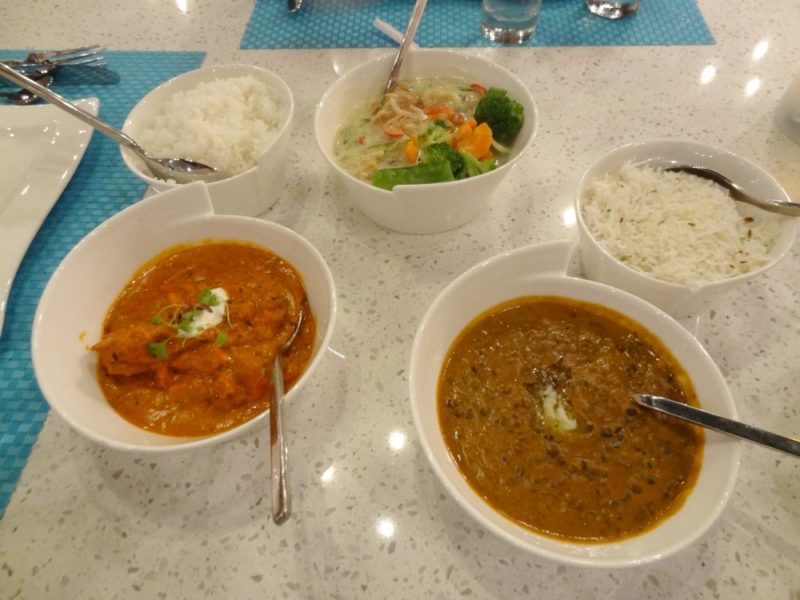 My favorite dish of the evening was the Chicken Makhni. This is a very tender chicken served in a rich and creamy tomato butter sauce. You can choose any meat you'd like though. The Makhni just melts in your mouth. All of the flavors are blended so carefully and portioned perfectly. The tomato isn't too rich or tangy. This is actually very creamy and enticing. We enjoyed this over Jeera Rice.
Another yummy entree that we tried was the Green Curry with Tofu. Loaded with veggies and flavor, this is another must-try at Tabla. I was really impressed with this lucious coconut milk curry. The Tofu was crisp and tasty. The Green Curry, on top of Jasmine Rice was a great combination.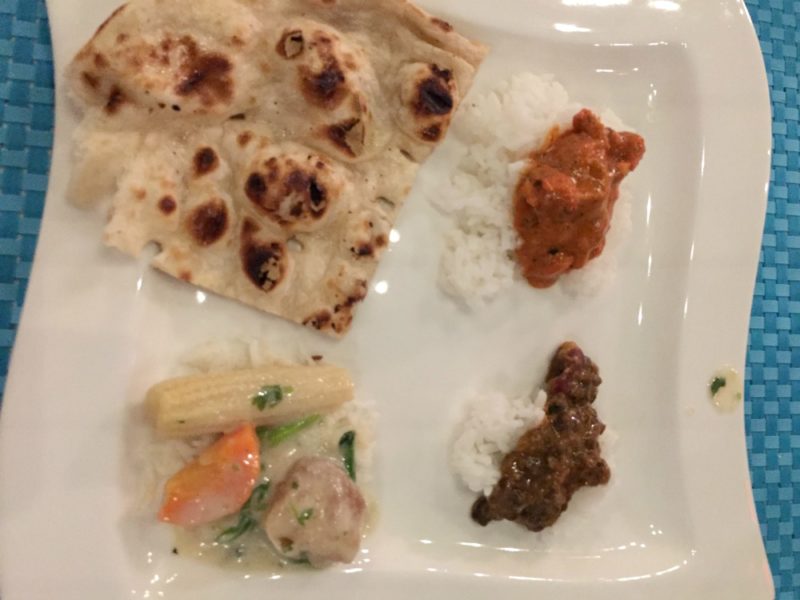 The final entree was the Dal Makhani. You can expect a saucy dish with simmered black lentils, onions, tomatoes, and other yummy flavors. This wasn't my personal favorite, but it was very savory. The seasonings were spot on. This was my boyfriends favorite entree of the evening. He spooned this on top of the Jeera Rice and scarfed it down until he was full.
It was finally time for dessert! We were literally "Oohing" and "Ahhing" at the presentation of the desserts that were delivered to us. They were so professionally presented, with garnishes and little designs on the plates. We were excited to try these three desserts. From the moment we looked at the menu, we were anticipating ending our fine meal with a yummy dessert.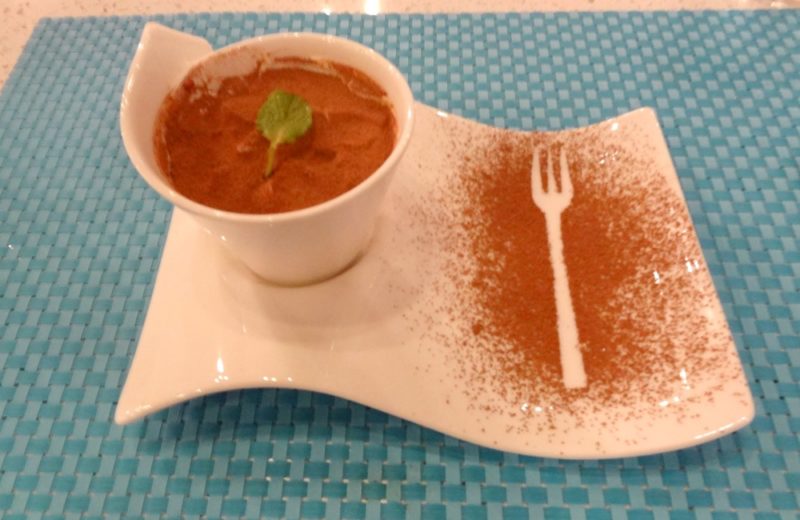 The Mango Tirimasu was pretty good. The cocoa powder was a tad bit overwhelming, but overall it had a nice flavor. We couldn't taste the mango flavor in this dessert though. I am not a huge fan of tirimaus, so I cannot fully recommend it. My mom thought it was yummy though!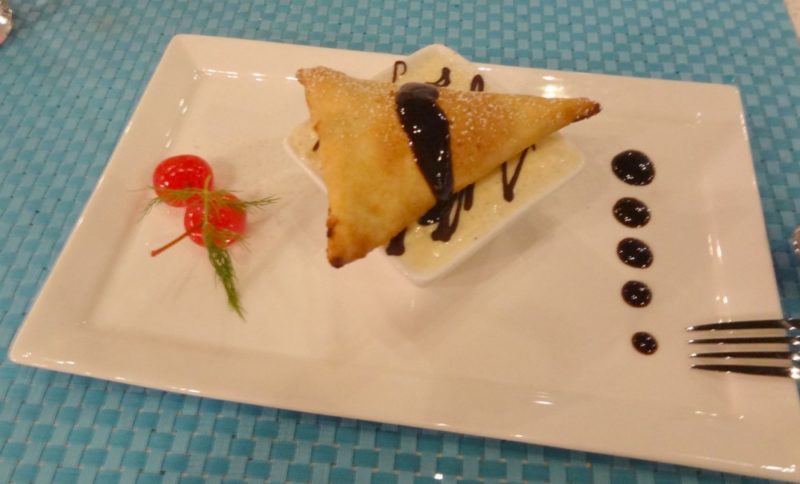 My absolute favorite dessert was the Chocolate Samosa, which was served with Masala Chai Latte Ice Cream. I would order this every time just for the ice cream. It's some of the best ice cream I have ever had and that's really saying something because I don't really eat ice cream. The flavor was spectacular. Then again, I am a big fan of chai.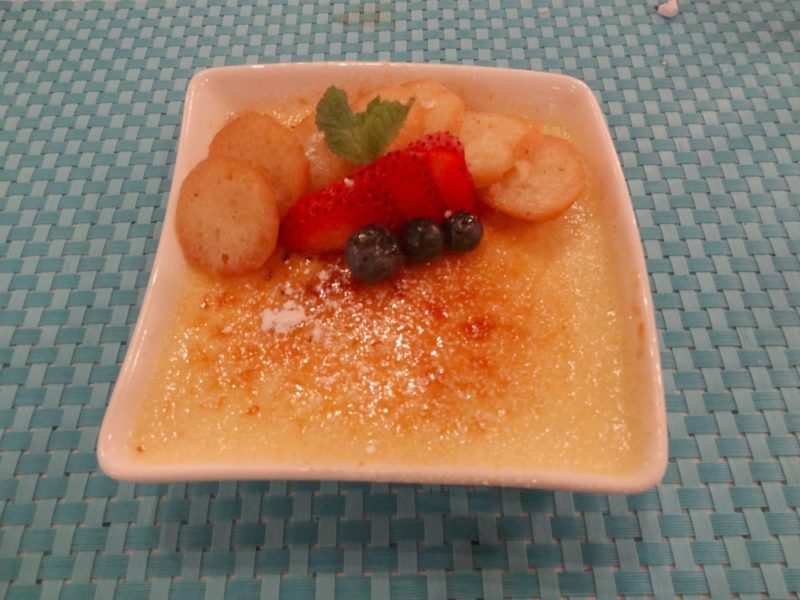 The last dessert that we tried was the Gulab Juman Brulee. This was exquisite. It was creamy and sweet. The carmelized sugar on the top was perfect. They topped it off with fresh fruit. The entire dish was just delightful. It was definitely something that we would recommend and would order again.

https://instagram.com/p/4X8B6CIKyy/?taken-by=joyceduboise
Tabla is one of the best restaurants in Orlando. Everything from their beautiful modern decor to their outstanding service is top of the line. The meals are prepared with precision, love, and dedication and you can taste it in every dish. If you want a restaurant with a good atmosphere, a happy welcome, and a meal that will have you raving whenever you can, then the Table restaurant is for you.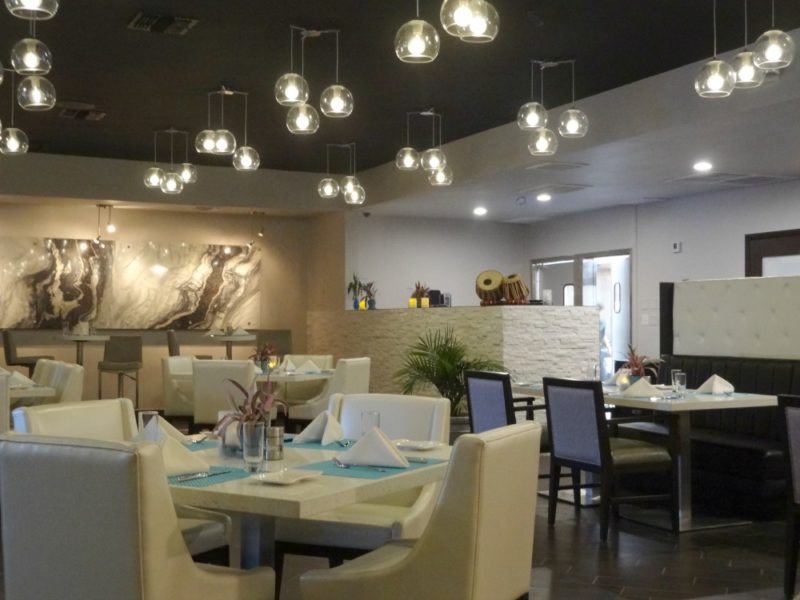 Visit them and tell them I sent ya! 5827 Caravan Ct, Orlando, FL 32819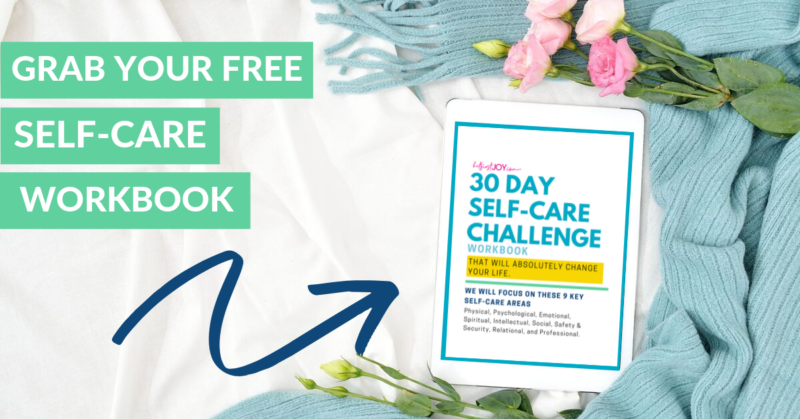 DISCLOSURE
As an Amazon Associate I earn from qualifying purchases. This post may contain affiliate links and/or promotional products, all opinions expressed are that of But First, Joy only. Read my full disclosure.