When you send you your kiddos off to school do you worry about their food making it through the day? Whatever when you go on trips, are your travel snacks limited? Of course they are, but with the right container you can make almost any food a travel snack!
The FunJar is an insulated stainless steel food jar. It comes in two different colors – blue and pink. It's absolutely adorable because of the cute owl designs. I actually love this jar for myself, but it is really great for kids on-the-go. Whether they are traveling in the car or taking it to school, you can rest assured that their snacks are safe.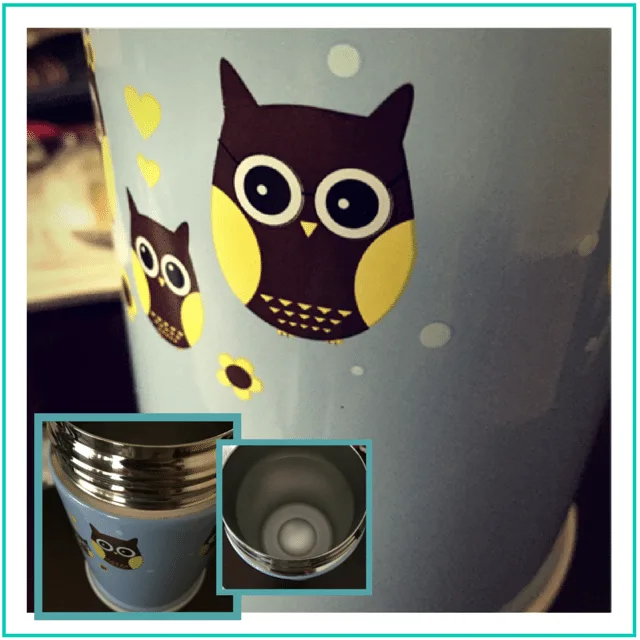 The first safety concern that you may have is the jar rusting or corroding. Due to the durable, food grade stainless steel, it will not diminish over time and it does not retain flavors. After you clean it, you can take comfort in knowing that it will work as great as it did when it was brand new. Also, the double wall insulation means that your snacks will be kept beverages cold for up to 12 hours and your food hot for up to 8 hours. This is perfect for you child's lunch! Whether you add soup, juice, cocoa, or pasta to the FunJar, you can bet that it will remain the temperature that it was when you'd like it to be.
Basically, this is a go-to for Back to School! Send your kids to school with their favorite hot meal or favorite cold drink. I love this jar. I think it's well made and it's a great idea. My only complaint is that it is a bit bulky. It may not fit into some lunch boxes.