I must admit, I am addicted to hair styling tools. I only use them a couple of times a month, but I still love them all the same! I will never turn down an opportunity to try a new curler because they are all different sizes and colors and produce different size curls. Maybe I am just making excuses so I can collect more of them. Either way, I love trying new ones because I think curls are absolutely beautiful. Now, I do have naturally curly hair but it isn't a beautiful type of curly. It's a messy, frizzy, poofy curly that makes you wonder if I am a woman or a poodle. hehe. Seriously, it is almost unmanageable. Well, obviously when I was given the chance to try out a new curler, I jumped at the opportunity. My results are below.
The KISS Instawave Automatic Curler isn't your ordinary curling iron. It is not a wand and it is not a clamp curling iron. The Instawave is an automatic curler. That's right folks. Simply pull a section of hair that you'd like curled, hold the Instawave in an upright position against your hair section, and push the left or right button (depending on which way you'd like your curler to spin). The Instawave will grab your hair and curl it around the wand. Hold your hair there for a few seconds, then pull the curler out. The result will be a gorgeous bouncy curl!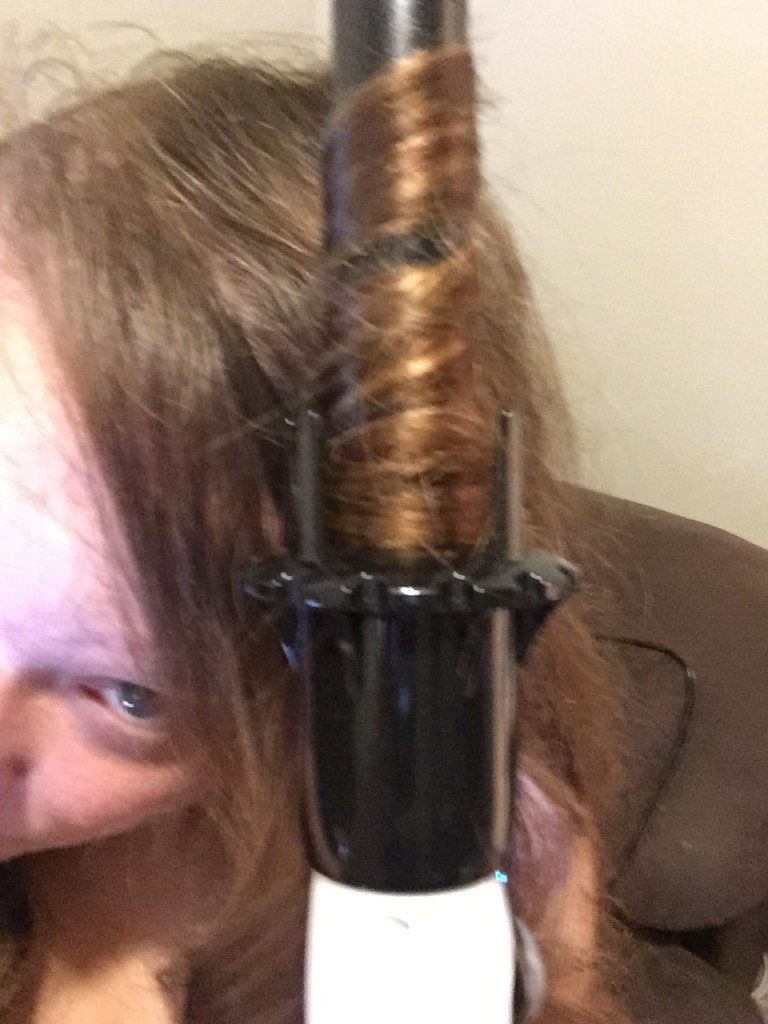 I love the Instawave because it takes me half the time to do my entire head of hair!  I love how you can spin it one way or the other to get a nice set of curls that are full of body and bounce. I usually straighten my hair before I curl it because it creates better curls for me. With the Instawave I didn't have to do that because either way your hair will look amazing. As with any other iron, the longer you leave your hair, the tighter curl you will achieve. My concern with this automatic curler was that my hair would get caught in it, but to my surprise tht did not happen once. It took me a few tries to get the hang of it, but once I did I was a curling fool! I felt like a darn pro I tell ya. My hair was left so soft and smooth. I showed off my curls to my friends and they LOVED them. Everyone was asking me how I did it. I did notice a high pitched ringing sound coming from the curler. I'm not sure if they are all like that or if mine had a defect. It was a bit annoying, but nothing that I cannot handle.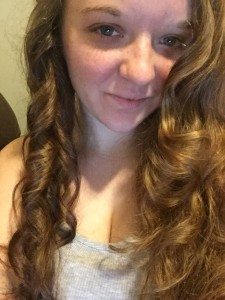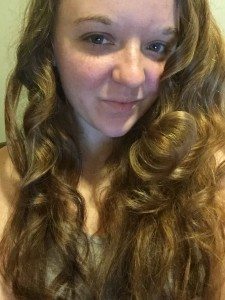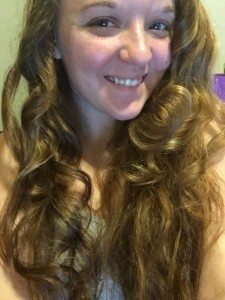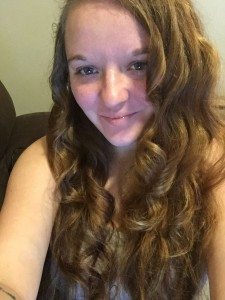 Overall, I would definitely recommend the Instawaveas a gift for any woman. It's so unique and works great! The idea is there and the concept really works. It's a thought out design that all the ladies will love.
I give the KISS Instawave Curling Iron an A+
Visit their website: http://kissinstawave.com/
Connect on Social Media: Facebook / Twitter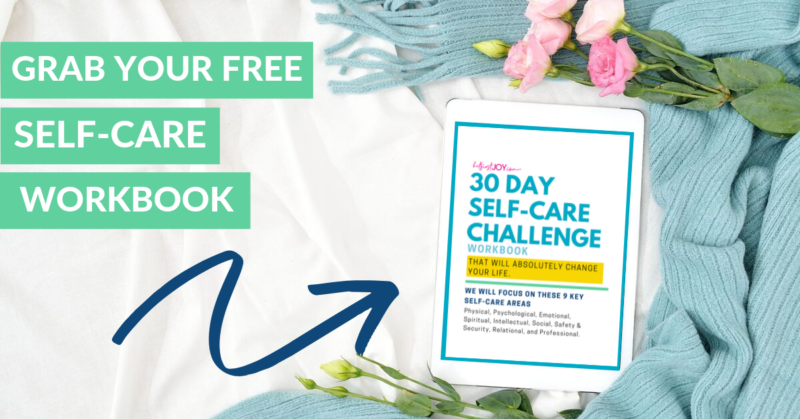 DISCLOSURE
This post may contain affiliate links and/or promotional products, all opinions expressed are that of But First, Joy only. Read my full disclosure.