Ergobaby is a company that started with a dream from a mommy who wanted a safe, comfortable, and better option for carrying her sweet bundle of joy. This mommy believed in connecting with her son by keeping him close to her body. Unlike other carriers, hers was specifically created to keep mommy (or daddy) and baby as comfortable as possible. Her carriers are designed to me worn in different positions based on the baby's ages & stages. Her baby carrier is extremely popular because it provides comfort through ergonomics, so it naturally moves with you no matter what you are doing. This carrier is loved by parents everywhere and by the time you finish reading this review, you will understand why.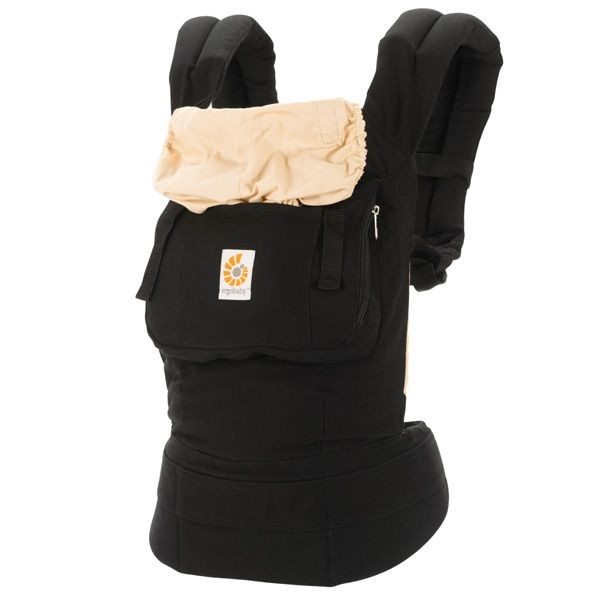 The Original Ergobaby Baby Carrier is 100% cotton and 100% functional. One of the very first things you will notice about this carrier is how incredibly soft and cushioned it is. The shoulder straps are padded and adjustable. The padded waist belt and the straps make for even weight distribution, keeping you (the parent) from hurting yourself. The baby sits upright in the ergonomic seat, facing you. As baby grows older and gains more weight, you can move him/her to different positions, from the chest, to the hip, to your back. You can carry your baby until they are 48 months or 45 lbs! The carrier is not only comfortable, it is convenient. It has a cute pouch on the front and and large zipper pocket for easy storage. It even has an attached hood that's perfect for protecting the little one from the sun or for covering his/her lil head while they sleep. The days of covering your baby's head with a blanket are over! Did I mention how stylish it is? You never have to worry about looking like you've got too heavy of a load or like your little one is in an awkward position. Everything about the Ergobaby Carrier screams perfection.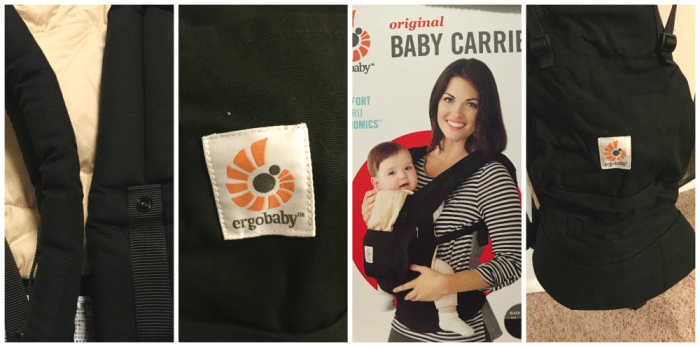 The first carrier was such a success that the company has expanded to different types of carriers, carrier accessories, nursing pillows, and swaddlers. The original carrier comes in a ton of beautiful colors. The most popular color is the black and camel, which matches everything!
Purchase the Original Ergobaby Carrier Here