I am still daydreaming about the D23 Expo! There were so many announcements made, surprise guests, and awesome costumes that I could just stare at them all like a lovesick puppy. So there's a movie called Zootopia that is basically about a world without humans. This is going to be a funny one. I am an animal lover, so you can imagine my excitement about this. Well, guess what!? There were some exciting announcements about this film made at the D23 Expo!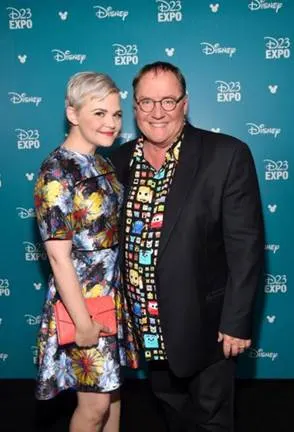 March 4th, 2016
First of all, how exciting is it that Ginnifer Goodwin will be a voice in the movie! Ahh! I love her. One Upon a Time is one of my favorite shows, so I am geeking out over here! Okay, I already knew she was a voice, but it's still exciting haha! Also, SHAKIRA will be a voice in Zootopia! Look at here Gazelle character, can you say hottie? How cool is that!? I am just beyond excited and I sincerely have high hopes for this movie.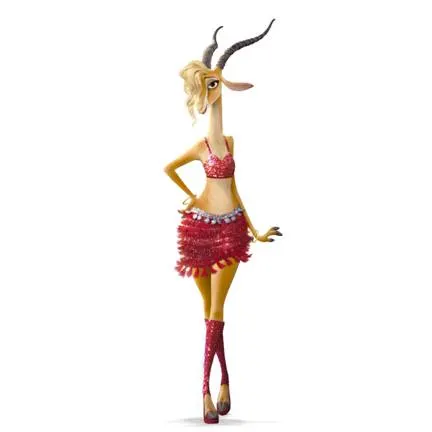 International superstar Shakira is lending her Grammy®-winning voice to Gazelle, the biggest pop star in ZOOTOPIA, D23 EXPO fans learned via a taped message from Shakira today. Ginnifer Goodwin (ABC's "Once Upon a Time," "Something Borrowed," "Walk the Line"), the voice of the film's rookie rabbit officer Judy Hopps, saluted fans alongside Directors Byron Howard ("Tangled") and Rich Moore ("Wreck-It Ralph"), and Producer Clark Spencer ("Wreck-It Ralph"). Hilarious new scenes from the film were unveiled, plus a tease of the all-new original song, "Try Everything," written by singer-songwriter Sia and songwriting duo Stargate, and performed by Shakira.