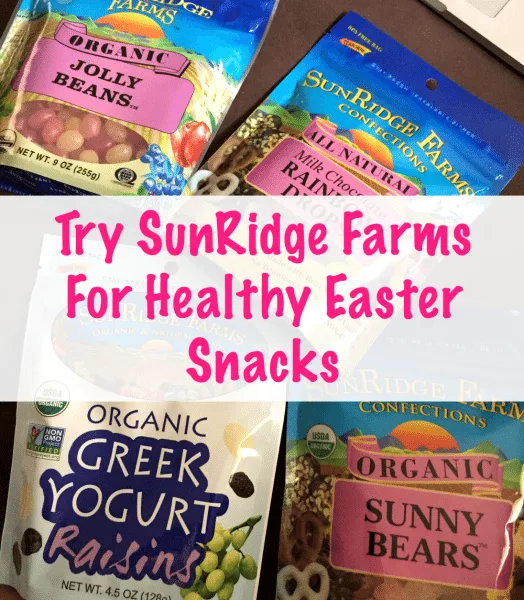 SunRidge Farms has all natural and organic foods. They have nuts, seeds, dried fruit, candies, and snack mixes! Basically, they have a little bit of everything for everyone. They inspire their customers and employees to maintain a healthy lifestyle. SunRidge Farms is so dedicated to keeping everyone (including the environment) happy and healthy that they offer their employees a $5 daily incentive for biking to work. What a fun and exciting way to keep up with a heart happy life! They source NON-GMO ingredients as much as possible. Their complete line of organic and naturally grown foods is why I support SunRidge Farms.
I had the lucky opportunity to try a few of their organic products and blog about my experience. It's really cool to try products that I have eaten my entire life, that were made organically rather than packed with unhealthy and unnatural ingredients. I received Organic Greek Yogurt Raisins, Organic Jolly Beans, Organic Sunny Bears, and All Natural Milk Chocolate Rainbow Drops. Each are NON-GMO and certified Organic. My favorite of all of them are the Organic Sunny Bears. They are just like the popular sugar coated fruit bites except these are infused with Vitamin C, less chewy and sticky, and more delicious. These are more tasty than the unhealthy ones, which makes them more desirable, even for people that aren't concerned with health (like children).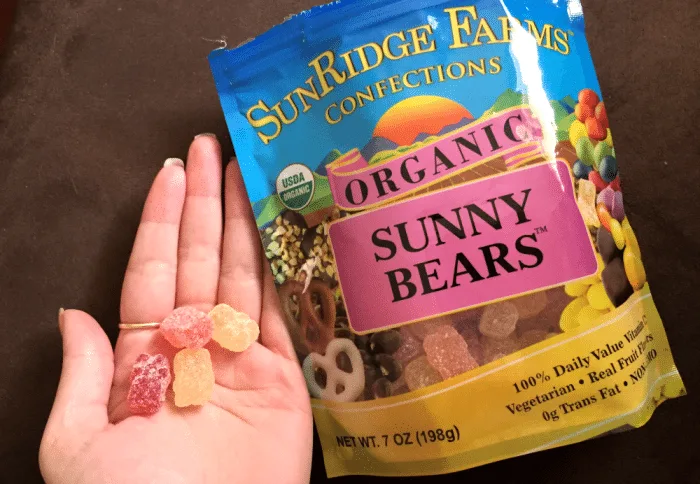 I recommend the SunRidge Farms snacks for all families. They are organic, healthy, and just as important-delicious. They are great on the go snacks because they have a resealable zipper, so you can eat some now and some later. Add these to the Easter baskets this year and you will have a happy family!
Purchase SunRidge Farms Snacks Here
Connect on Social Media: Facebook