Try The World is a bi-monthly subscription box that sends you a box full of gourmet snacks right to your door! Every box has a different theme based on a country or city. The box will be filled with gourmet items that are directly from or related to that country for only $39 per box (with discounted options for longer subscriptions). The items come in a very nice box that can be used again for storing things or for gifting.
This was sent to Women and Their Pretties for review purposes, check out other subscription box reviews here. My opinions are that of my own. I was not compensated for this post in any form other than a free box to give my honest opinion on.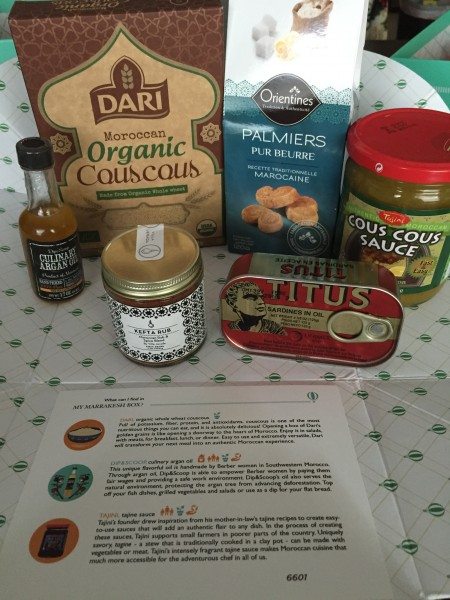 Everything in this box looks so yummy. Well, I will pass on the sardines, but everything else I will definitely be putting to good use. I love that every item is related to Marrakesh. The items are definitely gourmet. I love that each item is full size. The Kefta Rub and the Cous Cous Sauce are my favorite. I think they would be delicious to cook with. I love the options of uses too. Who wouldn't want to try the world? You can start here!
Coupon Code: JOYCETRAVELS for 30% OFF first box! (Expires August 30, 2015)
Thank you for reading Try The World Subscription Box Review: Marrakesh & Coupon Code.