My boyfriend and I moved in together a little over a year ago. It's our first place together in a new city, so we wanted (almost) everything to be brand new. Well, that's just my excuse to get new things, but that's another tale in itself. When you need a house full of new things, you don't think of the small things that you may need. In our case, it was a bread box. My boyfriend had not idea what a bread box was and I was on a very intense hunt to find one. We visited multiple home goods stores, like Bed, Bath, & Beyond and Ikea. To our surprise we couldn't find one anywhere. I mean, Ikea, come on! They have EVERYTHING for the home. Apparently, they have everything except for bread boxes. As you could imagine, I was disappointed. I gave up on finding a nice bread box until I came across the company Francois et Mimi.
Francois et Mimi has so many beautiful home items. They are shiny and just gorgeous. When I was on my search for the perfect bread box, I never imagined it would be this beautiful. I pictured a wooden box wit a sliding door. That's pretty much all I've ever seen before. When I seen the Steel bread box I thought, "ohh la la" that's a bread box that will fit right into my kitchen! We have stainless steel appliances, so I knew this would be the perfect fit. There is something about the modern look of it that I adore. The shatterproof glass top slides smoothly when you are opening and closing it. Most importantly, the box protects my bread from hardening, molding, or getting squished by other items in my pantry. Our bread has always needed a good home and the Francois et Mimi Stainless Steel Bread Box couldn't be any better! It is large enough for a loaf of bread, but we use it for all of our bread. We don't remove it from the packaging (does anyone?), but we slide it whatever bread can fit. I love the size of it. It's really nice and looks REALLY expensive, but the price is perfect!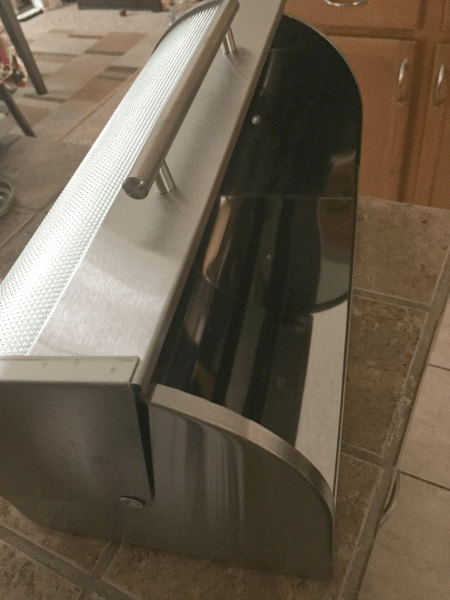 I recommend this bread box for anyone looking for one that will stand out AND fit into their kitchen! I received this complimentary to share my honest and unbiased review of the product. My opinion, review, and photos are 100% honest and mine!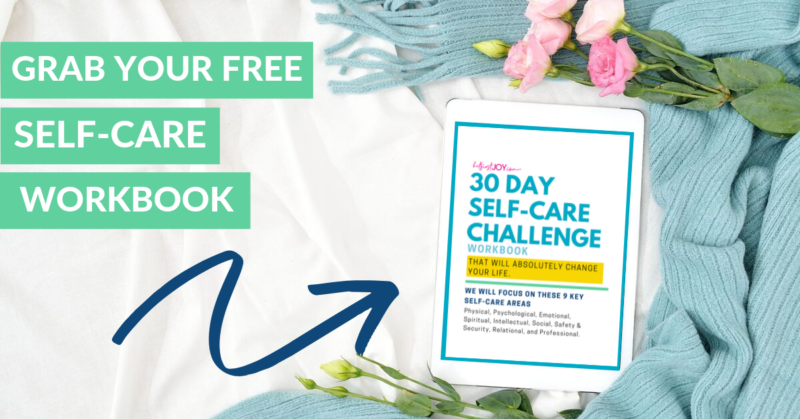 DISCLOSURE
As an Amazon Associate I earn from qualifying purchases. This post may contain affiliate links and/or promotional products, all opinions expressed are that of But First, Joy only. Read my full disclosure.