This post was not sponsored or endorsed by MSC Cruises.
I've loved cruising ever since my grandmother treated me to my first cruise in 2009. From that day forward, I was hooked. I had the absolute time of my life. I remember wishing that I could stay on that boat forever. I've been on a couple of cruises since then. I live in Florida, so cruising is pretty easy for me. I just take a trip to the Miami port and away I sail.
As a young couple, one of the main things my boyfriend and I look for is the entertainment offerings – will we have options on the ship? What type of entertainment is offered and is there enough to keep up entertained at all times? For us, the cruise itself is more meaningful than the destinations. So, I had a little chat with the Entertainment Director, Gary Glading, of MSC Cruises, a beautiful and affordable cruise line that sails right from Miami, among other departure ports. We particularly spoke about MSC Divina.
10 reasons why MSC Cruises is a great choice for all travelers
1. There are a lot of entertainment and current shows are offered onboard the MSC Divina.
Across our fleet, we offer a rich program of impressive Broadway-level shows each and every night – which is truly unique for the industry. On MSC Divina specifically, we are currently showcase a variety of full-scale productions including Witches of Paris, a tribute to the great Parisian cabarets and Starwalker, a Michael Jackson tribute, in addition to live music and lots of other activities in multiple venues across the ship 20 hours a day.
2. MSC's entertainment strategy and offerings differ compared to other lines.
We are dedicated to creating unique experiences on-board for guests and entertainment is a key element of this. We are the only cruise line to offer 6 different shows on a week-long cruise and this variety is something that our guests really appreciate. Our guests can enjoy a mesmerising opera, a pirate-themed show for all the family or exhilarating, heart-stopping acrobatics one day and classical musicians or feet-tapping Broadway-style productions another. We truly strive to provide the best quality and variety of shows to each and every one of our guests, with something to suit every taste.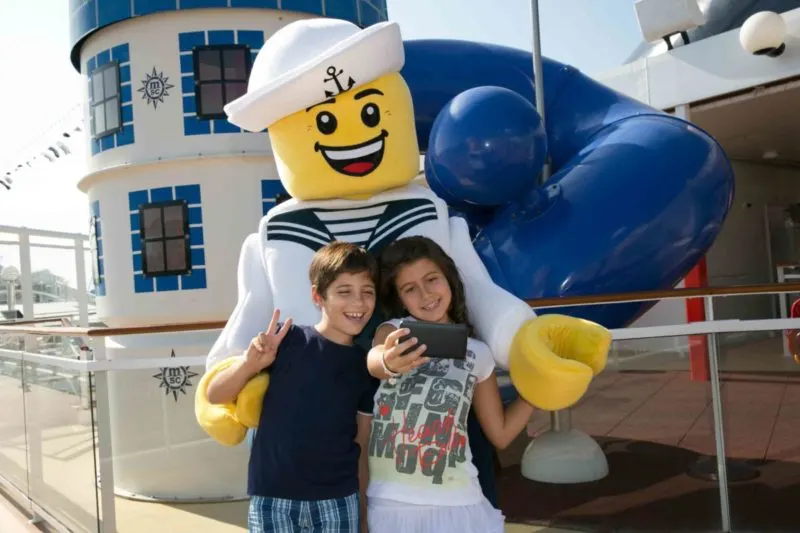 3. MSC Cruises carefully decides what spectacles to feature onboard.
We follow current trends and popular ideas as well as our own heritage to create a mixture of entertainment genres that will delight all guests. Italian night and opera shows for example are direct links to our Italian tradition as a company however, we also carefully study the demographics of our guests to ensure that we have a varied entertainment schedule that will resonate with all cultures and languages. By using concepts and ideas instead of spoken words we are still able to communicate emotion, passion and excitement to many different nationalities at the same time.
4. MSC's entertainment even caters to an international audience.
Firstly, we don't have many spoken words in our shows as outlined in the previous question, relying on the talents of our singers, dancers, acrobats and other entertainers to communicate with our audiences without words through performance, music and spectacle. Our cruise staff is multi-lingual, so their communication skills are truly amazing and make the activities they run fun and exciting for everyone regardless of their age or nationality. For some game shows the host will likely speak in English, but a large screen will have everything pre-translated allowing a vast majority of our guests to get involved without any problems. Our famous theme evenings and parties appeal to everyone.
5. There are lots of popular entertainment features and shows onboard.
Evening shows that feature circus acts, particularly aerial acrobatics prove very popular. It is because the performers are able to build tension, create laughter and generally be enjoyed by each and every guest without words – it really is amazing to see so many different nationalities in the same room having an brilliant time all together.
The opera night is also a popular show for our guests, as it is so unexpected. We are the only cruise line to offer opera on board and we have specifically designed our opera show to be totally accessible, performing globally known numbers in a shorter format and using striking staging and lighting.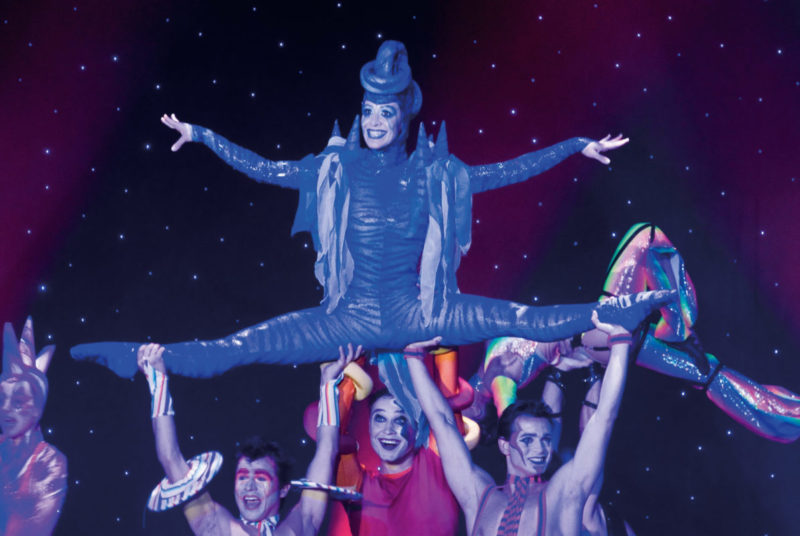 6. MSC Cruises stays up-to-date with the current trends in entertainment.
We are continuously keeping a finger on the pulse of what our guests are looking for and keeping abreast of everything that is new in the world of entertainment to ensure our offerings are totally unique. Most recently, MSC Cruises has exclusively partnered with Cirque du Soleil to create two brand new shows specifically for our guests. The first of these shows will take place on-board MSC Meraviglia in Summer 2017. The Cirque du Soleil shows will be performed in a cutting-edge performance venue designed to meet the high requirements of the shows' performers. This is truly an industry-first.
7. Entertainment offerings are updated often.
Each year, we have a minimum of one totally new themed evening. Lots of time goes into the staging, production and choreography of each of our shows and these elements can be tweaked over time to keep them fresh. With hundreds of performers across our 12 ships, we are always able to offer huge variety to our guests, creating unique entertainment experiences that our guests never forget. Every year between 18 and 24 new shows are installed across our fleet.
8. The entertainment reaches a variety of audiences.
While nearly all of MSC Cruises' entertainment options will be enjoyed by guests of all ages, we do have dedicated family offerings. Families for example can enjoy clubs for babies in partnership with Chicco, three different kids clubs for children aged 3-6, 7-11 and 12-16, a whole day devoted to LEGO as well as a kids disco each night. For adults wishing to enjoy their time on board without children, we have a casino which is open when not in port and a nightclub which is open each night.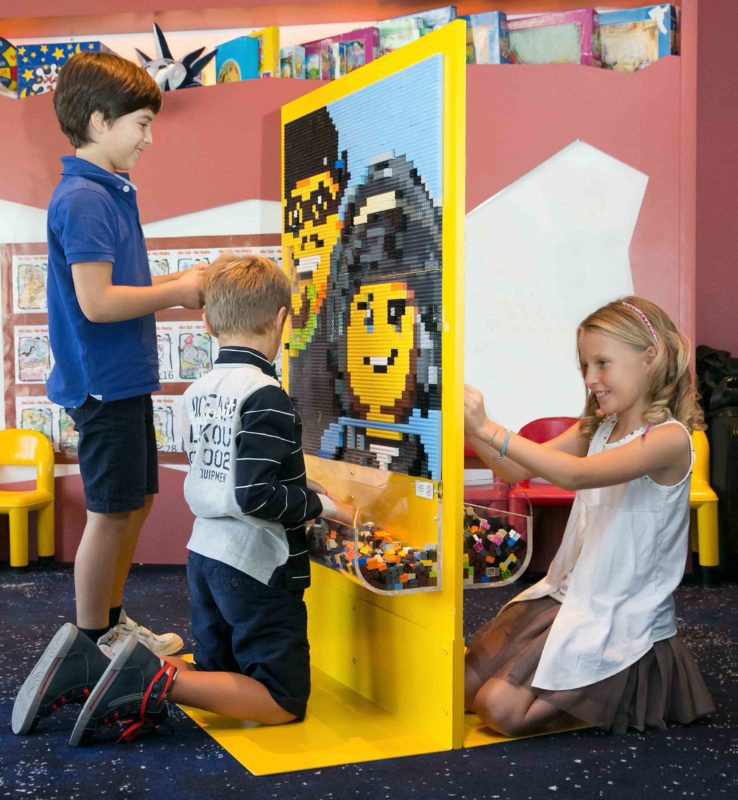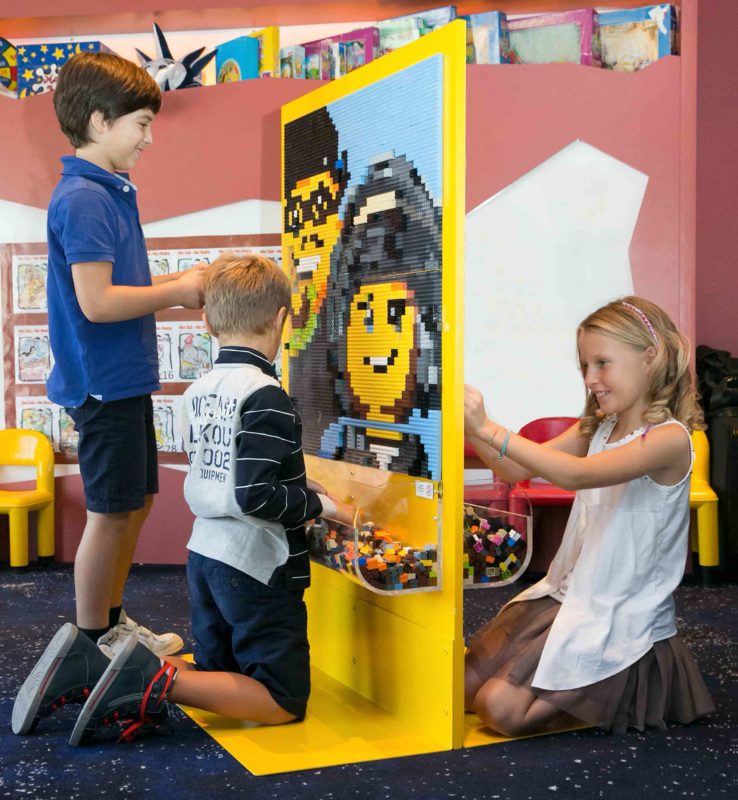 9. The entertainment differs from ship-to-ship.
The type of entertainment that we offer across ships differs slightly depending on the demographics of guests and location, for example Divina in the Caribbean will have a tailored entertainment calendar to appeal to the larger population of American guests.
Sometimes it is as simple as the design of the ship, our Lirica class of ship for example now have extended deck space thanks to the recent Renaissance Programme making them perfect for poolside games and open-air entertainment and a larger aquapark area for the children.
10. MSC Cruises also caters individuals sailing alone.
MSC Cruises is an ideal option for solo travelers due to the countless activities offered on board and ashore. We also offer hundreds of shore excursions across each of our ports of call that cater to individual travelers. In addition, ship managers put on "mix and mingle" events to help unaccompanied passengers make new friends, which can last a lifetime.
For prices, packages, dates, and more visit msccruisesusa.com