Katy Mixon told us all about American Housewife recently. Here's 10 things you didn't know about American Housewife before this Katy Mixon Interview. This unbiased post is sponsored by Disney as a part of the #GotGVol2Event!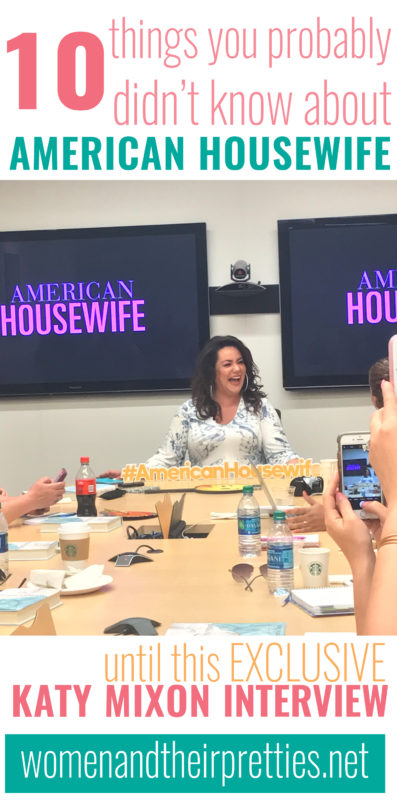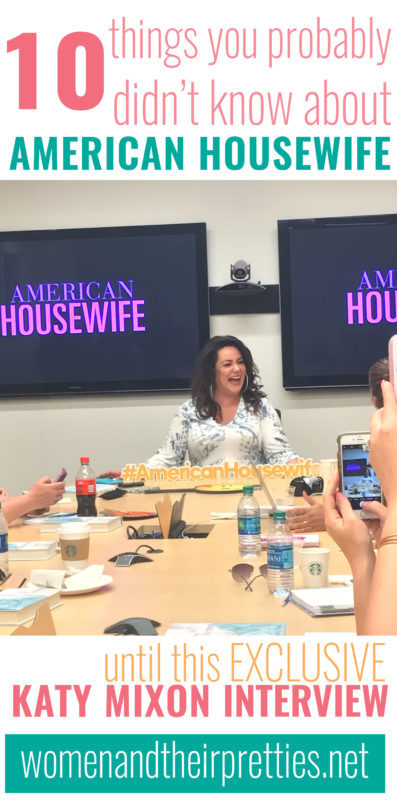 American Housewife's Katy Mixon Interview
I didn't know much about the actress who made me love sitcoms again. All I knew before this American Housewife interview is that Katie Otto, as played by Katy Mixon, was the epitome of the REAL modern American Housewife: Sarcastic, blunt, imperfect, and a little curvy. That was enough to have me reeled into ABC each Tuesday night. I hadn't loved a sitcom this much since Roseanne and Seinfeld. But, there was something so familiar and genuine about American Housewife. Maybe it's what I picture my future life as a Mom to be. Maybe it's how alike her family is to mine. Or maybe I simply love someone who's different and unafraid to be herself. Needless to say, I was really looking forward to talking to Katy Mixon.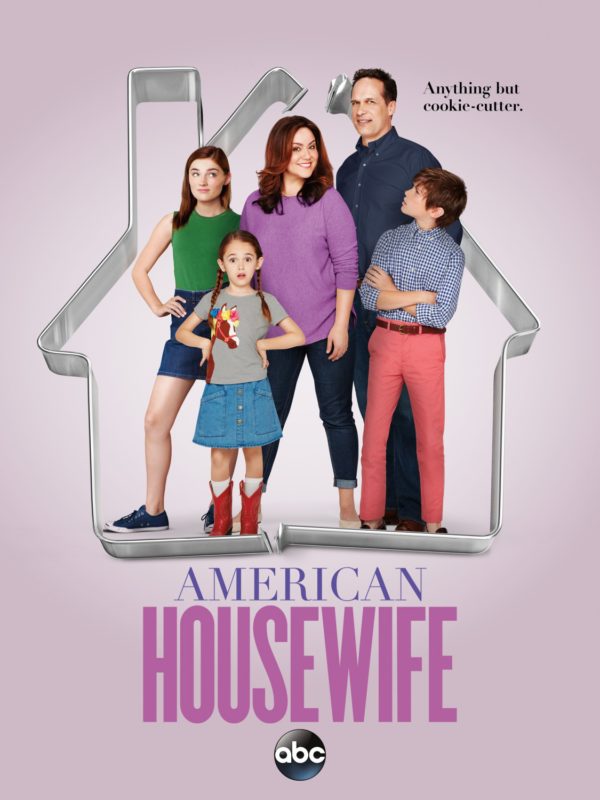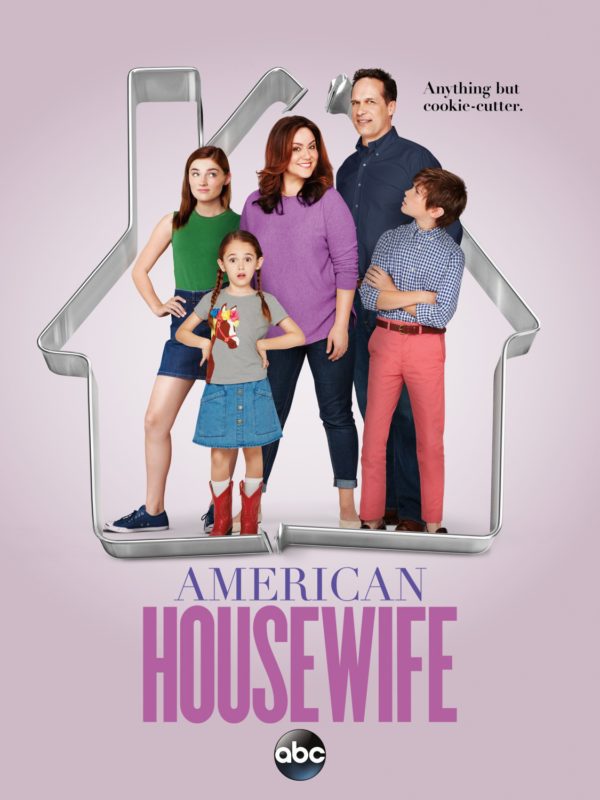 10 things you probably didn't know about American Housewife
Our morning at ABC Studios began with a group photo and then the "Second Breakfast" as well know Katie Otto enjoys every day. Much like in the show, I enjoyed my second breakfast while chatting with a group of authentic ladies. Soon after, we were graced with the opportunity to sit around, just us girls, with the glowing Katy Mixon. That accent she has on tv – totally real, except it's a lot more charming in real life. But that's probably because she's not yelling about a "green drink", hehe.
1. The show is based on the creator, Sarah Dunn's life.
The show is not based on Katy's life. I know we'd like to believe it is, but she doesn't draw any experience from her own life.
"This was her vision and certain situations, most of them, come from her life. And, it's been my job to recreate that."
2. Katy Mixon isn't anything like American Housewife's Katie Otto.
I know we'd all like to believe that Katy is just as sarcastic, foul-mouthed, and chaotic as Katie Otto, but she isn't. In fact, she's quite the opposite in her own personal life.
"Sarah Dunn is quite different from me, which is beautiful too. What's wild is that I'm not like Katie Otto. I don't get mad at a green juice; if you're going to do yoga, I think that's awesome. I love people! I love celebrating what makes them happy. I'm just so opposite of what Katie Otto is, which is fun to play."
3. While Katie Otto struggles with a lot of issues in American Housewife, Katy Mixon faces everything head-on.

If you're already a fan of American Housewife, then you know that Katie deals with a lot of anxieties and insecurities. You'll see that a lot in tonight's episode, "The Club". Katy Mixon, however, doesn't let fear get in her way!
"I Rock 'N Roll in a different way. I've always been quite fearless. I've never really let anxiety take a toll on me. I march to the beat of my own drum. I get back up on that horse if I don't get it right and do it again the next day. That's kind of how I've always rocked and rolled."
4. The lead actress, Katy Mixon, has never done a role like this before.

4 days after leaving the set of Mike & Molly, Katie Mixon stepped onto the set of American Housewife. She was a bit shocked at how different this role was from any other she's played before.
"I wanted to do a role that I've never done before. I don't hardly wear any makeup in it. I'm covered up from head to toe. I wear really baggy clothes. It couldn't be more opposite of what I've done in the past, but I couldn't be more grateful."
5. Katy Mixon's favorite child from the show is not Anna Kat.

We all know that Katie Otto's favorite child is Anna Kat, but what about Katy Mixon's?
"No. They are all special. I believe in divine appointment and the moment I met each one of them. I knew I was apart of something quite special. They are wonderful. All 3 of them."
6. Each episode has a very important moment that touches viewers everywhere and even touches the actors.

One reason we, as viewers, love American Housewife so much is because we can relate to Kattie Otto and her unapologetic self. We see the impact the show has on us, but what kind of impact does it have on the actors?
"It brings tears to my eyes. I couldn't be more grateful. I am having the time of my life. It's so special to be given a role that people can receive and relate to, it's the best thing in the world. So, I'm in a new dimension.
7. While the show does reach out to a lot of moms, it's meant for a greater audience.
I'm not a mom and I can relate to this show in so many ways. I have family members that are men, women, and children who love American Housewife and also feel like they can relate and that's kinda what the show is all about.
"It relates so much to moms, but what I knew in the beginning when I signed onto it is that I felt like it didn't matter what gender you are and what background you come from, everyone relates to insecurity."
8. There isn't any room for improv with American Housewife – what's in the script, is what you get.

This is actually the first time I've ever interviewed for a show/movie that didn't include a few improv moments. There basically isn't time for improv. That doesn't mean that it's not wanted.
"I wish there was time for it. I shoot 14 hour days, 8 scenes a day, and 1 episode in 5 days. I wish there was time. Sometimes I might do something that I want to do and they might keep it, but they've got it going on."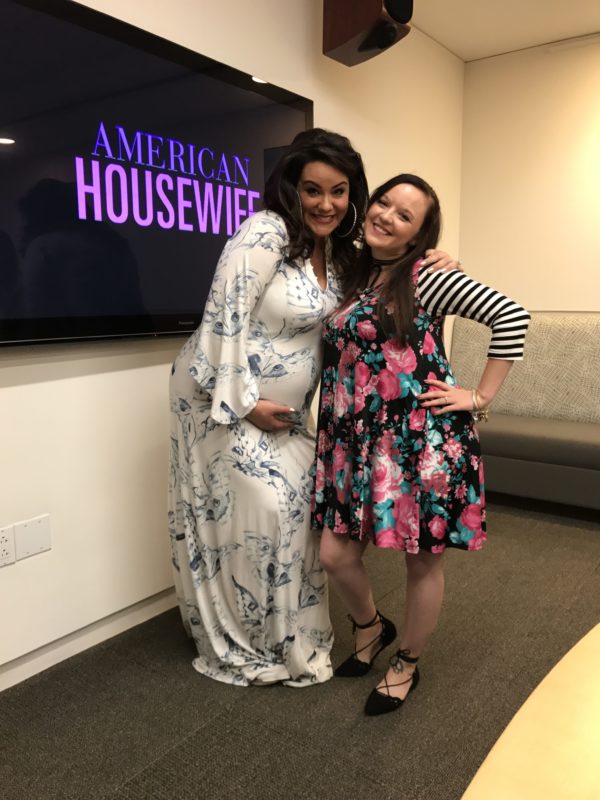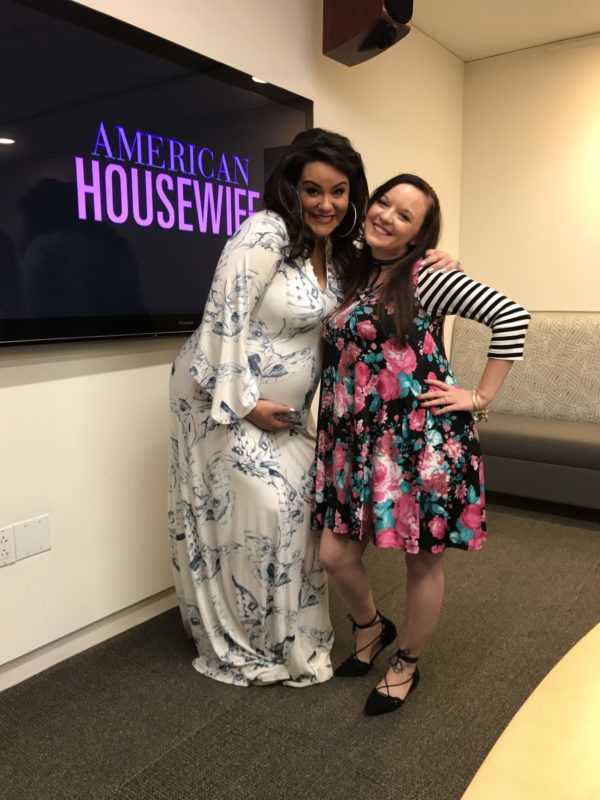 9. Katy Mixon is not a mom – yet.
You'd think Katy Mixon is a mom of 3 herself because she rocks the role of Katie Otto like she's been there, done that 3 times over. But no, in fact, Katy Mixon is pregnant with her first child right now.
"It's a boy. I've dwindled it down to 3 names"
10. The on-set American Housewife "family" is just like family off-set.
Katy talks about how great her American Housewife family is.
"I couldn't be more blessed. I'm having a ball in Hollywood. You don't always find that. They are just so thrilled for me."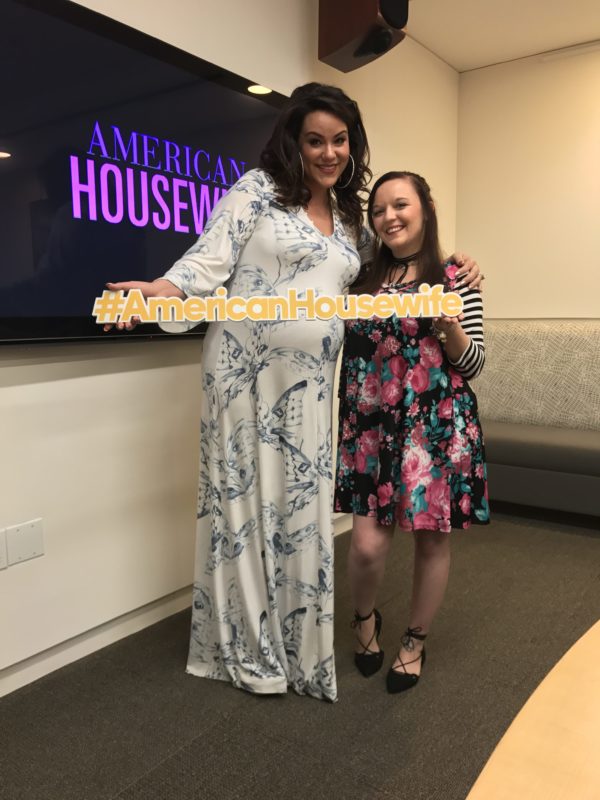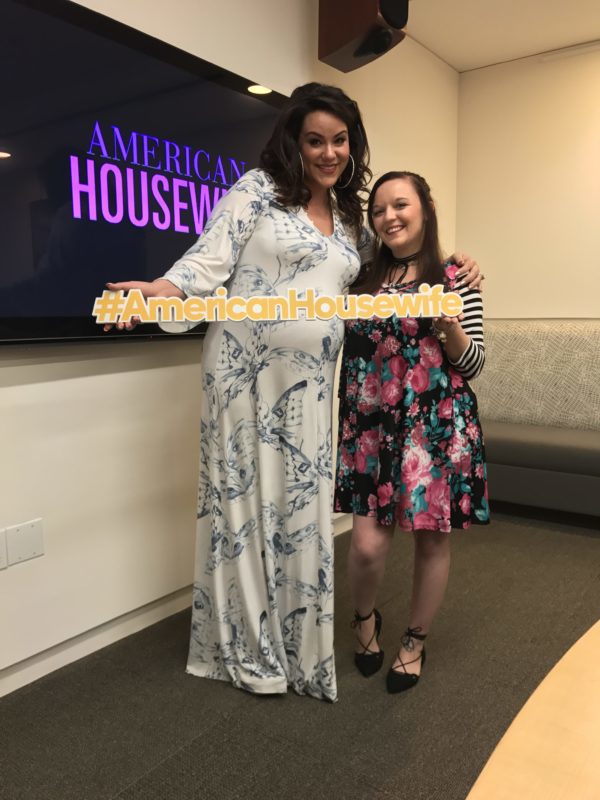 About tonight's American Housewife episode, "The Club"
'KATIE PANICS AT THE IDEA OF APPEARING IN A BATHING SUIT IN PUBLIC, ON 'AMERICAN HOUSEWIFE'
"The Club" – When Anna-Kat develops a fear of water and stops bathing, her therapist suggests the Ottos get her to go swimming. But can Katie get over own her fear of wearing a bathing suit in public at the Westport Country Club so she can help her kid out? Meanwhile Oliver gives his dad a style makeover after students at the college give Greg a low "jalapeño" score, on "American Housewife," airing TUESDAY, MAY 2 (8:30-9:00 p.m. EDT), on The ABC Television Network.
"American Housewife" stars Katy Mixon as Katie Otto, Diedrich Bader as Greg Otto, Meg Donnelly as Taylor, Daniel DiMaggio as Oliver, Julia Butters as Anna-Kat, Carly Hughes as Angela and Ali Wong as Doris.
Guest starring are Miya Cech as Marigold and Alexa Sutherland as the teenage lifeguard.
"The Club" was written by Brian Donovan & Ed Herro and directed by David Bertman.
Connect with American Housewife
AMERICAN HOUSEWIFE (Tuesdays at 8:30/7:30c on ABC)
Facebook | Twitter | Instagram | Website #AmericanHousewife
KATY MIXON ("Katie Otto")
Twitter | Instagram
See it Tuesdays at 8:30/7:30c on ABC
Katie Otto, a confident, unapologetic wife and mother of three, raises her flawed family in the wealthy town of Westport, Connecticut, filled with "perfect" mommies and their "perfect" offspring. Katie's perfectly imperfect world is upended when her neighbor's decision to move notches her up from her ideal social standing and sets her on a path to ensure that doesn't happen, regardless of the consequences.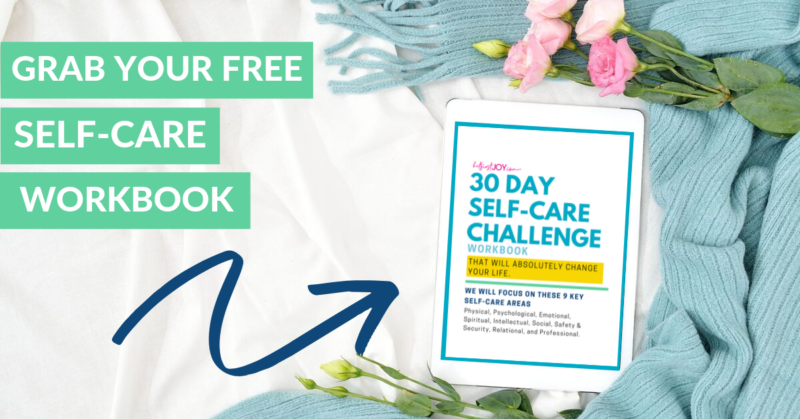 DISCLOSURE
As an Amazon Associate I earn from qualifying purchases. This post may contain affiliate links and/or promotional products, all opinions expressed are that of But First, Joy only. Read my full disclosure.