#FlashbackFriday
I was born in 1988, so I grew up as a 90's child. All of my favorite times with my toys were from the 90's and there is nothing that I love more than reminiscing. Some say that the 90's was the greatest decade and well, I can't really disagree with them. Below is a list of the 10 toys that I miss from the 90s.
Answer This: What toys do you miss from your childhood?
1. Talking Bubba– Sometimes I think that either I am the only one that remembers Talking Bubba or I am the only one that had one. I have asked a lot of 90s kids if they remember this toy and it seems like nobody remembers it. Well I loved my Talking Bubba. It was one of my favorite toys! It was a redneck farmer bear (I guess). All I remember is that he made me laugh and It was a "hot item" at the time! I see them selling for around $130 online, so I guess I am not the only one who loved him.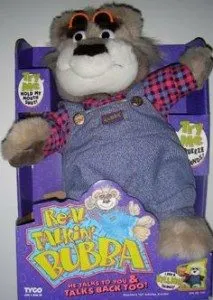 2. Pogs and Slammers– I was a bit of a tomboy growing up. This was considered a "boys" game, but I was obsessed with it! It's definitely something that makes me nostalgic because my brother and I used to play it together. Pogs were these round paper "coins" with different pictures on them. Slammers were heavy and also had pictures and designs on them. I guess it was more of a game than a toy, but I still miss it all the same. You would stack the pogs and throw a slammer on the stack. The pogs that fell, you could keep! Games were much simpler back then!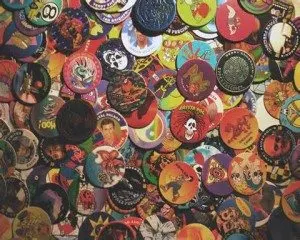 3. Spice Girl Barbies– That's right. I was a Spice Girl fan. Some people may not even know that these existed, but I had every Spice Girl Barbie and I thought I was the coolest kid in the world. When I say I was a fan, I mean I was an AVID fan. I watched the movie like every other day. I pretended to be the Spice Girls with my friends. I had Spice Girl pencils and much more. The Spice Girls were my idols in the 90s. Yeah, I was a fan girl.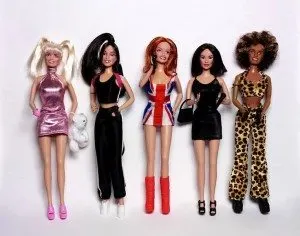 4. Giga Pets and Tamagotchis– The 90s wouldnt have been the same without these "advanced" technology toys. If you were a girl and you didn't have one (or more) of these, then you were not a cool kid. These little keychain toys gave you the ability to care for digital pets. These ended up getting banned from our schools because of how distracting they were. Oh how I miss these toys.
5. Talking Tommy Doll– Being a 90's child I was obsessed with all of the latest 90s cartoons. I loved most of them, but Rugrats was my absolute favorite! I watched it every day of my life. When I received the Talking Safari Tommy I was thrilled. I thought this was the coolest thing in the world!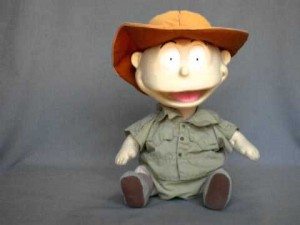 6. Clueless Phone– This phone was so cool and it was so girly. It random around your ear and it would say things like, "As If" and "What-ever". All my friends had one and we would 3-way call for hours. haha. Now I see where I get my attitude from – What-everrr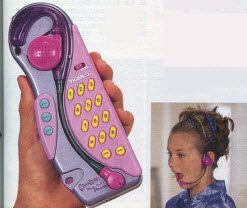 7. Squiggly Wigglies– I'm sure the majority of you don't remember these. If you do, probably by a different name. You could buy them at your local outlet stores right at the counter. They were some of the funnest toys! I had a few of them. They were so fun because you couldn't hold onto them. They would wiggle right out of your hand. They were filled with water and little plastic creatures. The middle was hollow, so they would slide when you held them. My friends and I got a kick out of these. Do you remember them?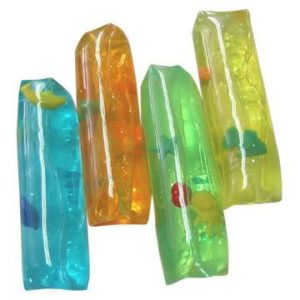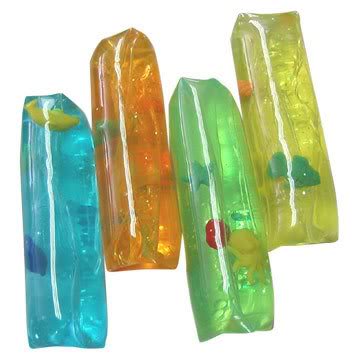 8. Furbys– I cannot do a 90's toy post and not mention Furbys! When I got new toys, it was typically later than my other friends. Everyone that I know had Furbys before me, but when I got my first one I wanted to cry. I was sooo excited! I would try to teach it to say bad things haha. I took my Furby with me everywhere. There are new ones these days, but they aren't nearly as cool as the 90s ones.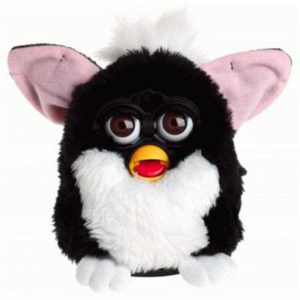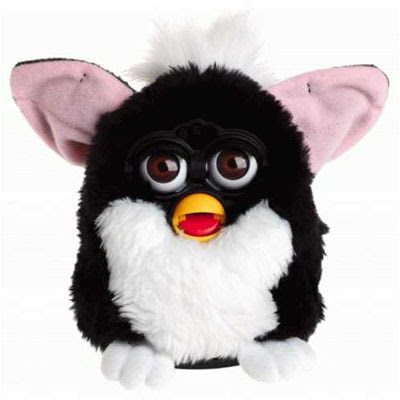 9. Lite-Brite– Okay, I barely remember this because I was so young when it was popular, but I remember it being so much fun. It's one of the first toys that I remember playing with. I loved creating "art" out of lights! I am sure many of you remember this. It was almost a genius toy! Looking back, anyone could have made one, so the person who invented it was very smart. You can still find these at yard sales and online. Definitely a great toy, but if you left the little lights laying out it was certain that someone would step on one and you'd be in a lot of trouble! haha.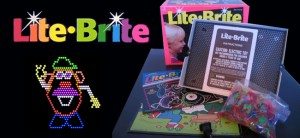 10. Skip-It– Oh this was a hott toy, so I had to mention it! I still remember the commercials like it was yesterday. You put the skip it over your and it would spin while u skipped over it. Thinking about it now, It would be a great workout item! (Haha- and this is the moment where I realize that I am back to my adulthood.)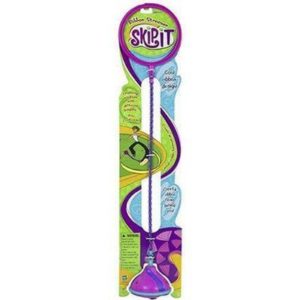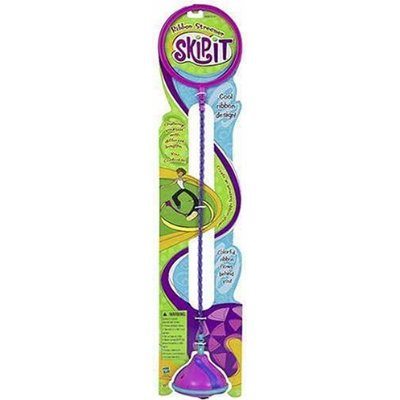 Are there any other iconic 90s toys that I didn't mention that you loved as a 90s child? There were a few that didn't make the cut, but they were loved all the same 🙂 I hope you enjoyed this post. The pictures in this post do not belong to me. I found the manufacturer photos on the internet.