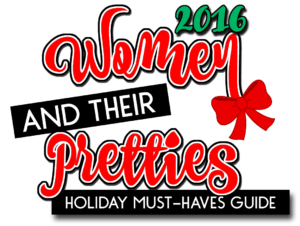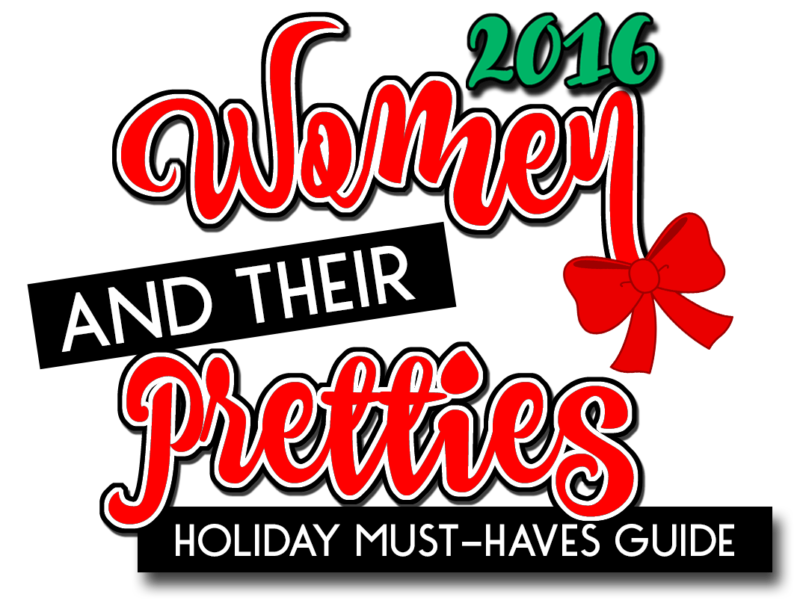 Welcome back to another Women and Their Pretties gift guide. This is our third annual holiday gift guide and this year we're back with all new categories! I've handpicked all of the items for this guide especially for my audience. The guide is aimed towards the lovely ladies, but we have gift ideas for kids and men, too. I've picked out all of the pretties and put them in this easy-to-shop guide just for you. Does something interest you? Click on the listing for purchasing options and more details. You can view the full holiday gift guide here.
The Women and Their Pretties Holiday Must-Haves Guide contains affiliate links, which basically means that for every purchase you make, I will get a little bit of extra income – a girl's gotta get paid! Rest assured that you're getting the best deals and gift-ideas through Women and Their Pretties. Happy shopping, my pretties!

As Pictured: Wired Cat Ear Headphones // Adult Light Up Shoes // UE Roll Wireless Bluetooth Speaker // Fitbit Alta // Instagram Purse // The Luxx Travel Bag // Hydro Bullet // Brush Roll & Makeup Bag // Arcata Travel Kit
1. Wired Cat Ear Headphones
Listen privately or share your music with your friends.
Slip the cushioned earcups over your ears and they conform the unique shape of your head, blocking out background noise and letting you enjoy all the rich, vibrant sound you expect from premium headphones. But that's just the beginning. With the flip of a switch, your headphones go from private sound studio to a party-rocking sound system everyone can enjoy as music pumps through the external cat ear speakers.
Gamers, meet your new favorite headset.
When it's time to make the switch from music to gaming, Cat Ear Headphones have you covered. Simply plug in the detachable boom mic and you've got the coolest looking headset around. Game on!
2. Adult Light Up Shoes
For those who want to be on top of their style game, an accessory that combines the comfort of sneakers with the razzmatazz of modern technology is finally here!
3. UE Roll Wireless Bluetooth Speaker
Wireless Bluetooth Speaker ready for wherever. Whatever. Whenever. UE ROLL is the powerful, pint-sized speaker that brings the noise to hidden beaches, cliff jumps and mountain climbs. It's big, beautiful, unapologetically awesome sound that's small enough to take anywhere.
4. Fitbit Alta
Motivation is your best accessory with Fitbit Alta-a customizable fitness tracker designed to fit your personal style . Stay motivated by tracking all-day activity like steps, distance, calories burned and active minutes, and get credit for your workouts with Smart Track automatic exercise recognition. At night, track your sleep and set a silent alarm to wake better and get your best rest. No matter where you're headed, the easy-to-read OLED screen keeps your goals in focus with stats, time, and call or text notifications on display. And with accessory wristbands in metal, leather and sport, help you find the right style for every occasion. Wear fitness your way with Fitbit Alta.
Amazon.com – BONUS: See the Fitbit Alta featured in the 20 Things For Women in Their 20s
5. Melie Bianco Instagram Purse – The Bagtique
Yay, you can now showcase your love for photos with Melie Bianco's new IG Selfie Camera Bag. Inspired by the polaroids of the past and our beloved instagram icon, this versatile crossbody will be your go to item this season.
6. The Luxx Travel Bag
The ultimate fitness bag that has your every need covered, offering an oversized main compartment, eleven clever pockets, removable yoga mat & jacket straps, a padded laptop compartment, and a vented laundry & shoe chamber. It's equally perfect for the gym or weekend getaways.
7. Hydro Bullet
When you're on the go and need healthy water fast, simply reach for your Hydro Bullet. The 24-oz travel mineralizer is designed with a proprietary blend of natural minerals that transform bottled water into Alkaline Antioxidant Water in just Minutes! Alkaline Antioxidant Water will improve your body's pH balance, digestive health, sleep, weight loss, skin tone, blood circulation, and detoxification. Alkaline Antioxidant Water is known to slow the aging process by adding abundant anti-oxidants that neutralize free radicals within the body while reducing oxidative stress, acidity, and inflammation.
Most people would be surprised to learn that the average bottled water is both acidic and oxidizing, lacking in important minerals and qualities that are beneficial to the overall health of your body. Hydro Bullet provides the healthiest water possible when you're on the go. Invest in your health and enjoy the benefits of drinking Pure Hydration Alkaline Antioxidant Water.
8. Effie Handmade Brush Roll & Makeup Bag
This all-in-one makeup pouch & brush roll is the perfect way to keep makeup & brushes organized – whether you're travelling around the world or heading to the gym around the block!
9. Arcata Travel Kit
Say goodbye to toiletries in plastic bags. Our Arcata Travel Kit is large enough to fit your travel necessities but small enough to pack, giving your carry-on some breathing room. The interior features one large pocket and two tailored slots for smaller items. Crafted from premium Italian cotton and leather.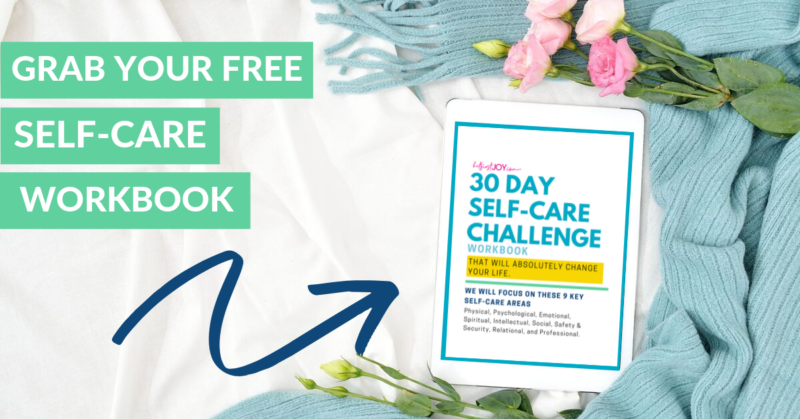 DISCLOSURE
This post may contain affiliate links and/or promotional products, all opinions expressed are that of But First, Joy only. Read my full disclosure.